Celeb snake catchers knew from young age they had passion for serpents
- Durbanites should not despair if they encounter scaly reptiles in their homes or offices, snake-catchers Simon Keys and Siouxsie Gillett will happily come to their rescue
- The couple is currently filming a reality programme in Durban called Snake City as seen on National Geographic Wild
- Season 6 of the reality show began airing on National Geographic Wild from 1 March
PAY ATTENTION: Click "See First" under the "Following" tab to see Briefly.co.za News on your News Feed!
By Neesha Maharaj - Freelance Journalist
Some like them, some don't, but one thing is for sure: snakes can be dangerous. So, who do you call when you encounter one? Well, you call celeb snake catchers, Simon Keys and Siouxsie Gillett of course.
Both Keys and Gillett have been responding to calls from Durbanites who needed help removing snakes from their homes or public places. A production crew has been going out with the couple to film their encounters with snakes as part of footage for Snake City, which airs on National Geographic Wild.
The British born snake-catchers have been working for Earth Touch in uMhlanga since they came to South Africa in 2005:
"It's a great experience doing what we love - removing snakes away from public spaces and homes and returning them to their natural habitat – for a reality show. The show has been aired in 117 countries worldwide and people have been enjoying it as it's one of the highest-rated shows," said Keys.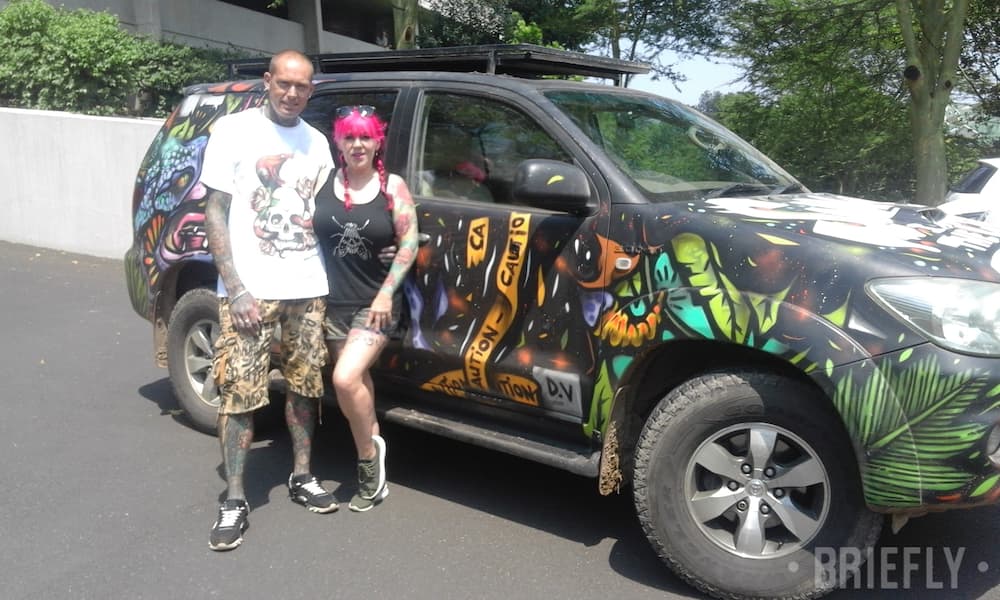 Gillett said their day's work is determined by the weather. Very hot or very cold weather keeps snakes away, however, if it's moderately hot snakes are known to be out and about:
"On a busy day we have seven or more calls from people needing our help. We have varied experiences while filming. We have witnessed people being bitten by snakes," said Gillett.
READ ALSO: DJ Zinhle suitably shades AKA while thanking her fans for catching her
The couple, who have both been drawn to snakes since their teenage years, said if people come in contact with snakes and are scared, they should not attempt to harm the snake, rather call a snake catcher.
They advise people not to go near the snakes; keep still, try to contain the snake to a specific area, keep doors and windows closed so the snakes cannot escape and call the snake catchers immediately.
"Venomous snakes only want kill their pray, not humans. They will attack people if they feel threatened. Once we catch a snake we don't kill it or sell them. We release them into the wild far away from people," Gillett told Briefly.co.za
Keys said they had many close calls of being bitten by snakes in their years of snake catching.
"Every time we are called out could be harmless or deadly. If we bag a black mamba for example there's the chance it can escape and harm us," he said.
The couple were "proud and excited" that through the show and call-outs they were able to change people's misconceptions and perceptions about snakes. They loved that they were educating people about snakes and that people were aware of the services they offered the public.
The couple said all call-outs for the reality show were free and invited people to take advantage of this opportunity.
People who have an unwelcome slithering serpent in their midst may contact the snake-catchers on 063 234 6932.
Enjoyed reading our story? Download BRIEFLY's news app on Google Play now and stay up-to-date with major South African news!
Source: Briefly.co.za