The Real Housewives of Johannesburg cast: A-Z list with images
The Real Housewives of Johannesburg season 2, on 1 Magic Channel, is one of the trending reality shows in South Africa. The drama among the cast never ends. The cast of The Real Housewives of Johannesburg has seven high profile women from South Africa who are struggling to balance their marital lives, career, and friends. The show enlightens women to rise amid the daily struggles they face and strive to succeed in everything that they do.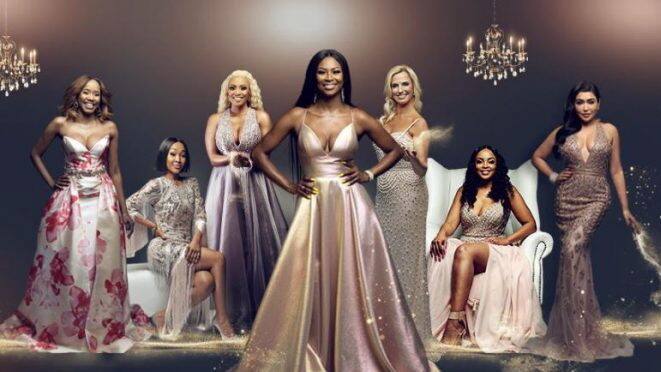 The Real Housewives show does not pick ladies from the high class in society alone. Auditions are open for everyone. In The Housewives of Johannesburg season 1, Evodia Mogase was a teacher before she joined the show. She works for Eskom as the vegetation manager and owns a mansion in Hartbeespoort, a small resort town in the north-west province of South Africa. Hartbeespoort was formerly known as Haarties.
Have you met the Season 2, Real Housewives of Johannesburg cast?
The show has brilliant and classy actresses. Read on to find out information about The Real Housewives of Johannesburg husbands and the stars themselves.
Brinnette Seopela
Brinnette Seopela is a spa owner. At the age of 40 years, the star is considering many ways of getting a child because she feels that age is not on her side. Brinnete was planning a lavish white wedding with a traditional theme in season 1.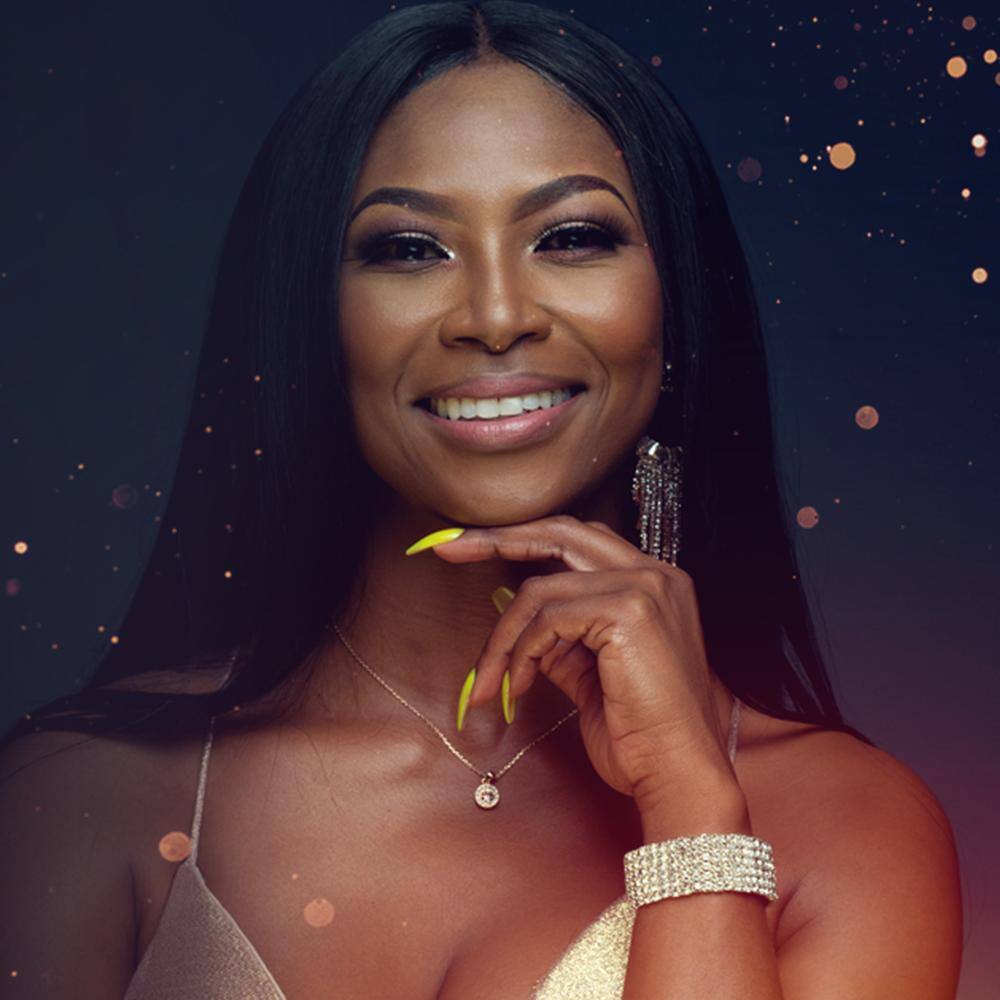 She married a businessman, Themba Gezane, and they went to New York for their honeymoon. They split after five months in marriage because her husband was abusive. Themba defended himself and explained that he was never served divorce papers. He said:
I postponed our honeymoon for a week because she had had a miscarriage, and I wanted to mourn. On our way back, we weren't talking. She was upset about the amount of money I gave her to spend on herself there. We landed in the morning and by the afternoon she was gone, only to come back in the early hours of the next morning. Even before we got married, she'd go out and come back at ungodly hours.
Christall Kay
Christall Kay was born and raised in Durban, but she currently resides in Kyalami, South Africa. She is a businesswoman, singer, and a former lawyer. Her songs have been featured on Top Billing and several television houses in South Africa. Projects are underway for her single hit, Run Through the Fire, to be released alongside her complete album in which she plans to feature Buffalo Souljah (reggae artist) and Gigi Lamayne (rapper).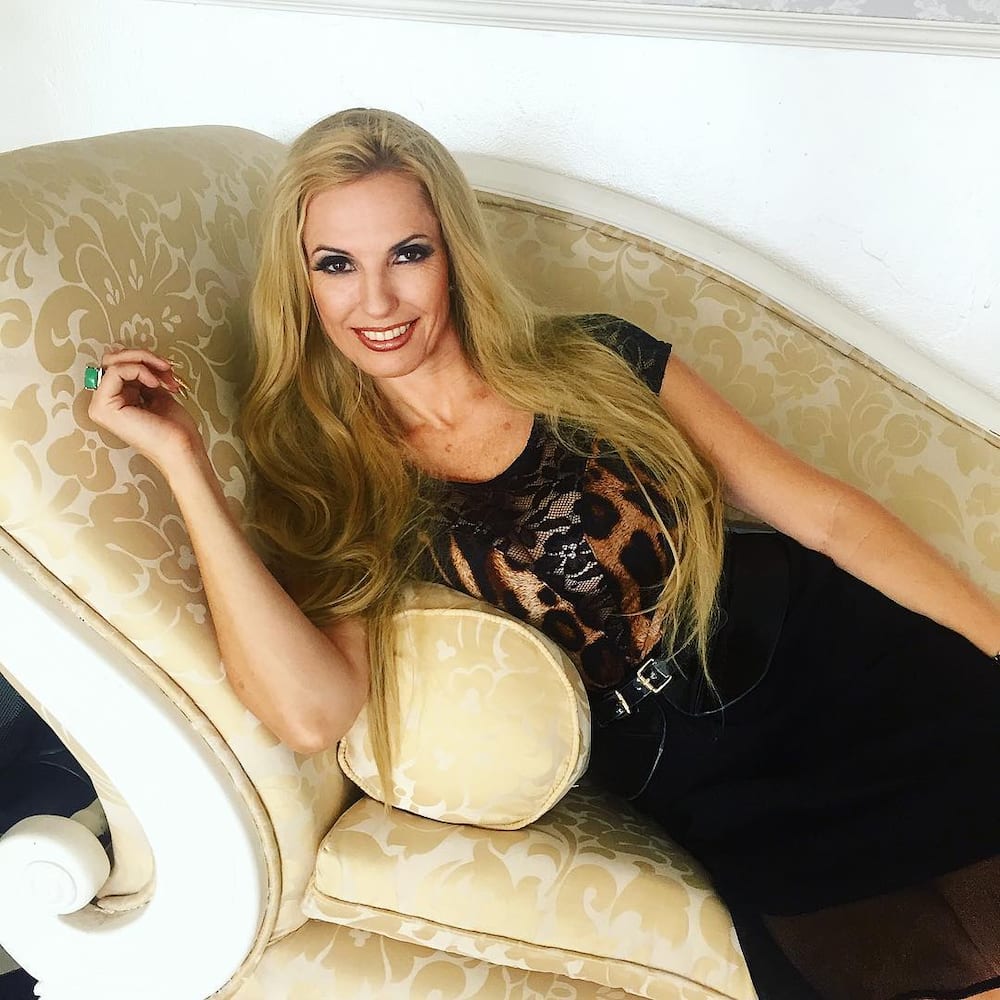 She separated from her husband, Eddie Greeff (financial advisor). She said:
My husband never liked the idea of having our lives out there in the public domain, and that was one of the reasons our marriage failed. Eddie never understood my passion was in the arts. He would have been happy if I worked as a lawyer and lived a private life, but that's not who I am.
Christall has a strained relationship with her fellow co-star Brinnette. She said:
The only reason I speak to her is because she's in the new season, and I just have to grin and bear it. Not to sound spicy or anything, but it was very evident from the first time we met that we are not each other's cup of tea. Brinnette and I have different personalities. I like spice and adventure, and she is boring. She was the first girl to tell everyone she didn't like me, and it went both ways. I don't feel like I can trust her.
Lebo Jojo Gunguluza
Lebo Jojo Gunguluza is from Welkom. She is the wife of the famous businessman, Lebo Gunguluza. Her husband founded the multi-million company Gunguluza Enterprises & Media (GEM). She is South Africa's youngest publisher to have published South African Music Awards (SAMAs) magazine for five years.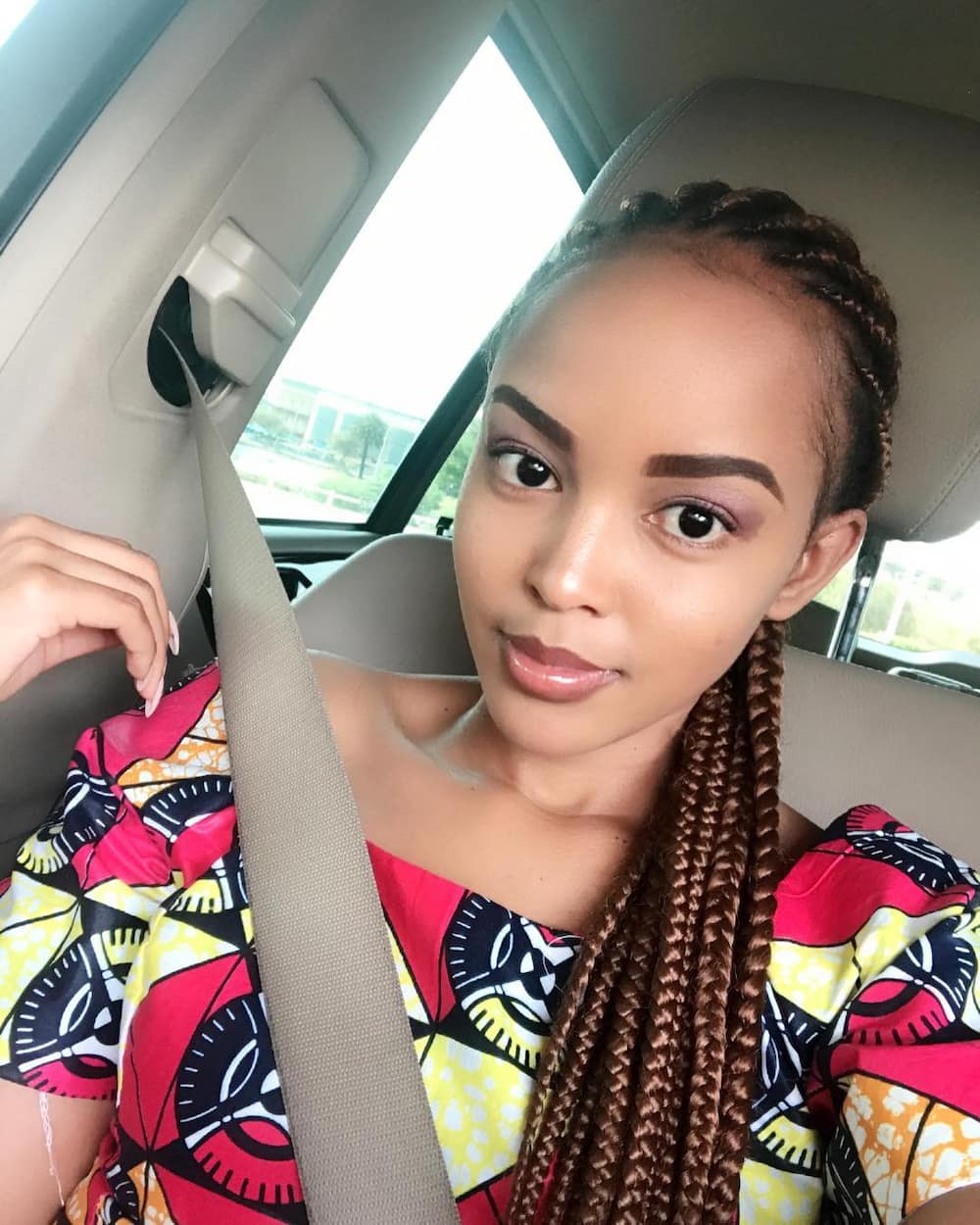 Lethabo Mathatho
Lethabo Mathatho, Lejoy, is from Seshego, Limpopo. She is a radio and television presenter. Lethabo is a journalism graduate from the Tshwane University of Technology. She is transforming lives through her LeJoy Foundation.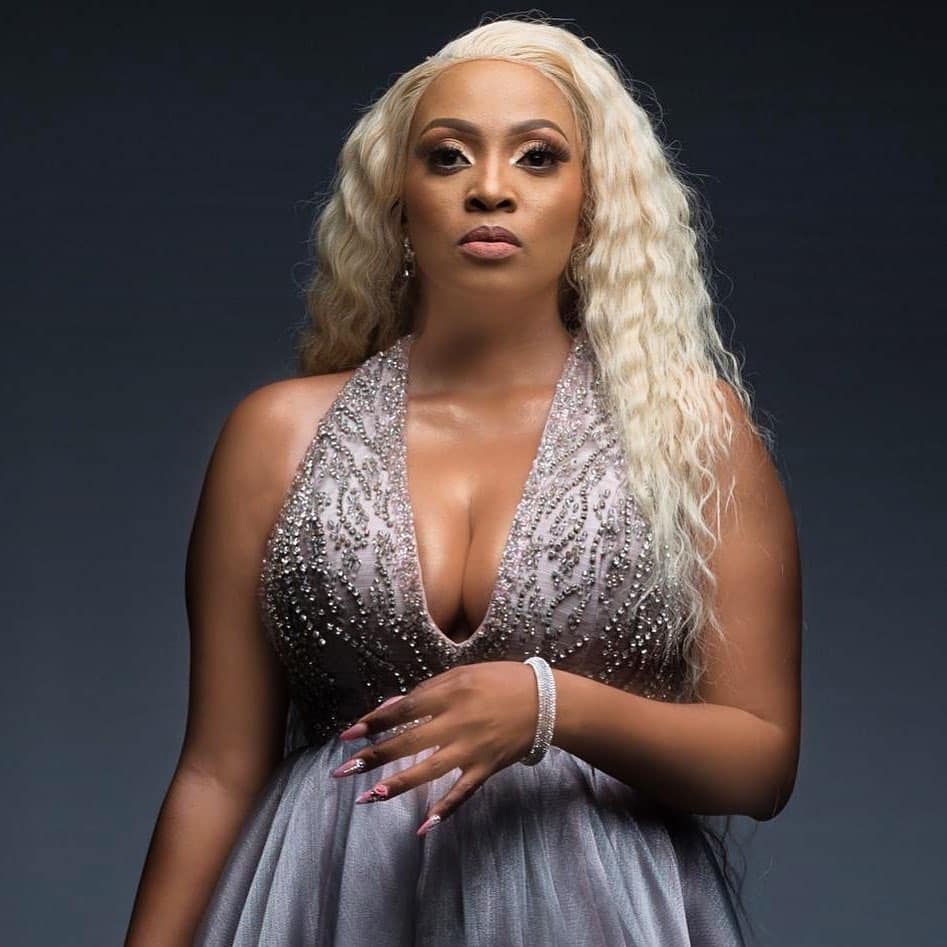 READ ALSO: Meet Real Housewives of Jozi star, Naledi Willers
Mpho Merriweather
Mpho Merriweather has explored the world and interacted with people of diverse cultures. Therefore, she brings more life into the show with her free-spirited attitude towards life. She was adopted and raised in the UK in a single-mother family of five kids, but she was born in Botswana. She is a gifted jewellery designer, media personality, and the manager of Afropunk.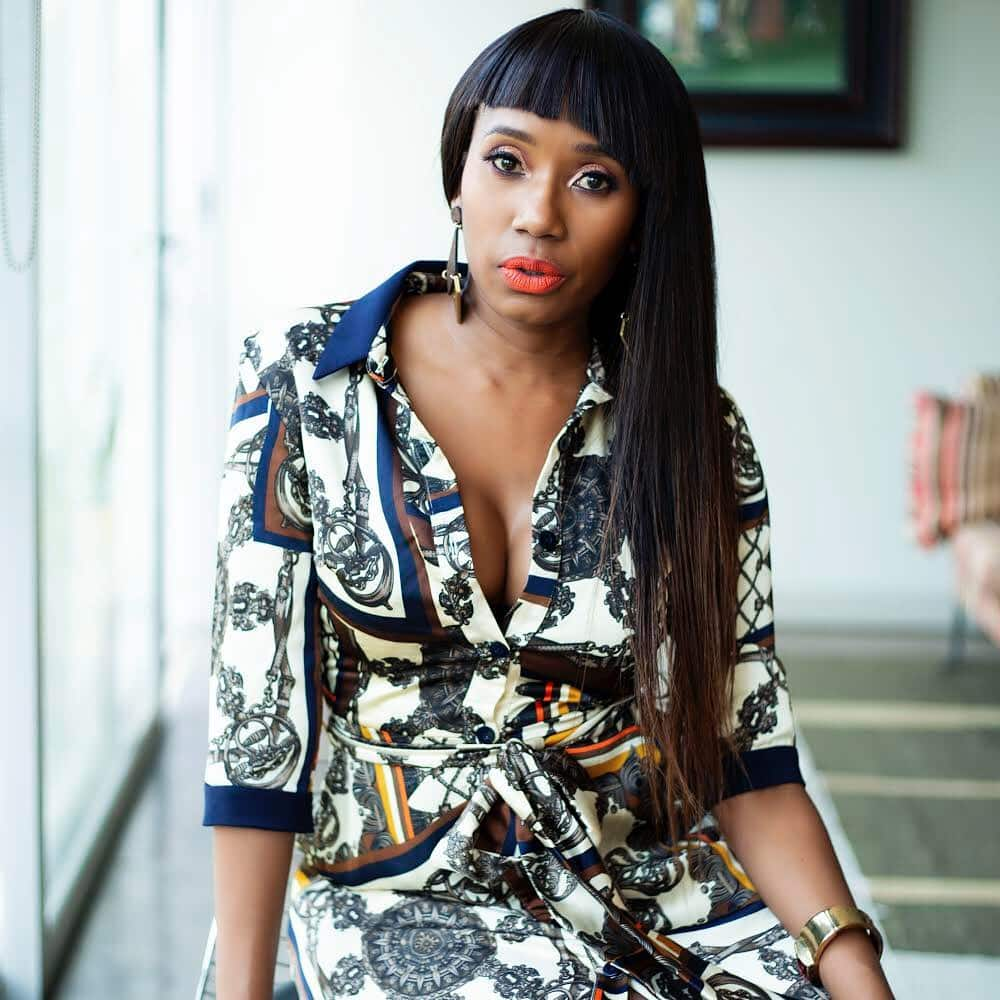 READ ALSO: Real Housewives of Johannesburg fans will miss Evodia in Season 2
Mpho is into brand endorsements, fashion, and events. She defines herself as a global nomad because, as a journalist, entertainer, and entrepreneur, she travels to various corners of the world a lot.
Nompumelelo Mophatlane
Nompumelelo Mophatlane aka Mrs Mops is back. Will she throw more shade at other housewives and post more controversial comments on social media? Her spouse, Isaac Mophatlane, is the co-founder and director of Randvest Technology Holdings. He was also a CEO at Business Connexion Group Ltd (BCX). Mrs. Mophatlane is a soft-spoken but controversial lady.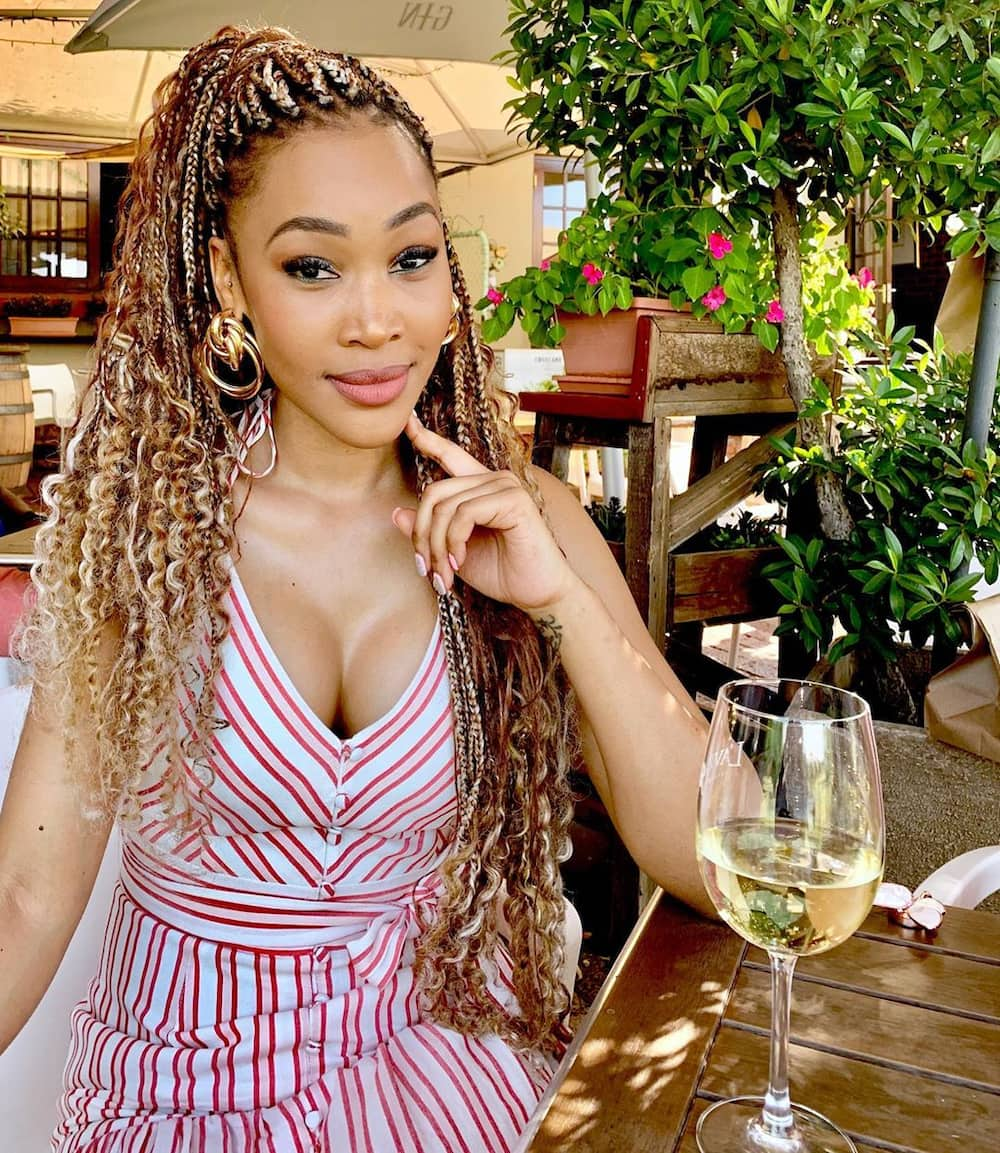 READ ALSO: Enhle Mbali's legs steal the show in latest episode of 'Isibaya'
She loves an extravagant lifestyle. The mother of three graduated from the University of Witwatersrand with a Drama and Theater degree. She is not a favourite of Tarina. Tarina prepared a tea party and invited her fellow housewives but excluded Mrs Mops and Lebo. Brinnette claimed that Mrs Mops was an unfaithful wife.
Tarina Patel
Tarina Patel was born in Cape Town and grew up in Durban. The Bollywood actress and businesswoman is a fluent speaker of English, Hindi, and Afrikaans. She is married to Iqbal Sharma. He is a well-known businessman who also happens to have worked in the South African Department of Trade and Industry as an assistant director-general.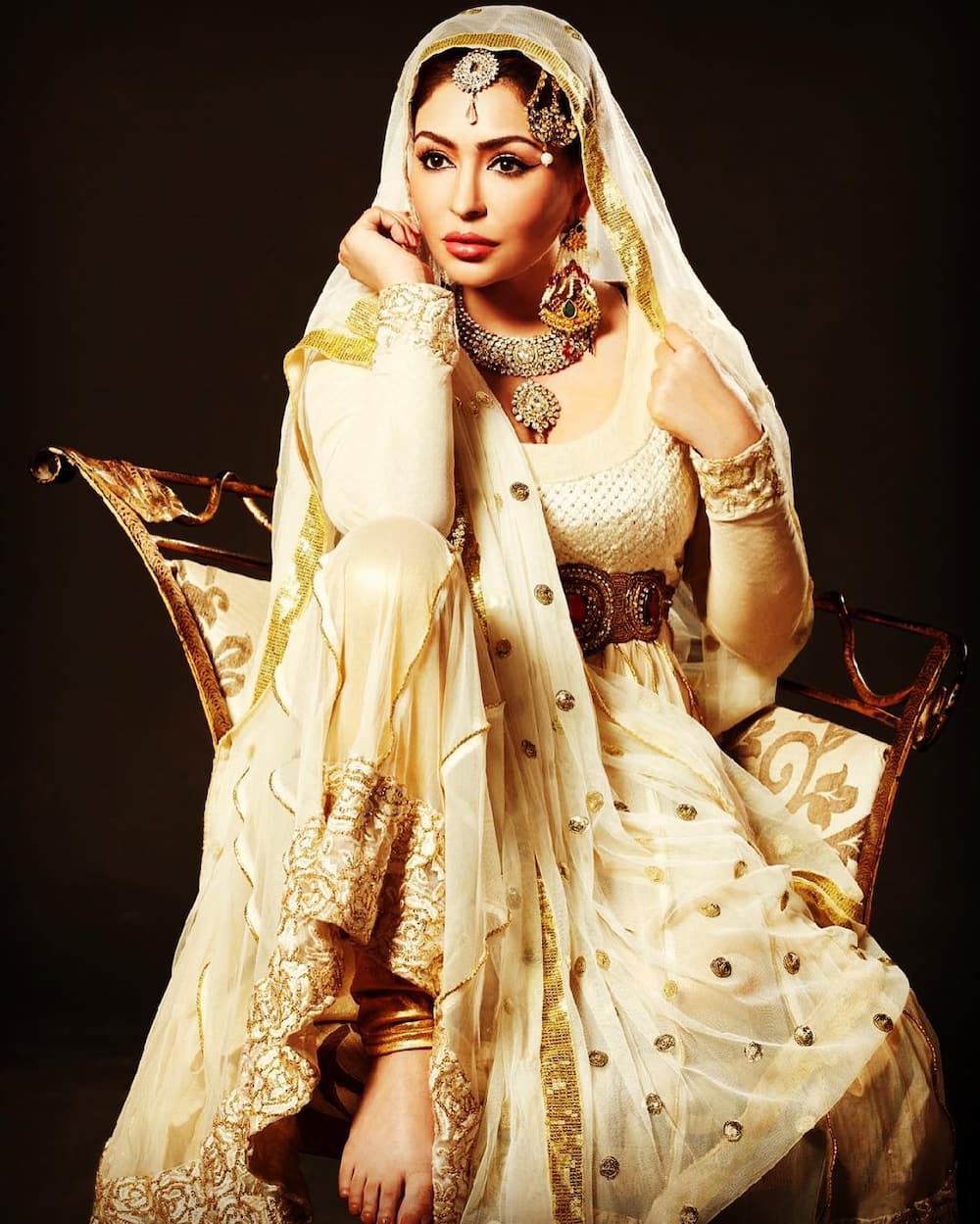 READ ALSO: Real Housewives of Johannesburg's Brinnette admits to being very broody
What happened to the cast of Real Housewives of Johannesburg season 1, who did not make it to season 2?
Naledi Willers married Metro FM DJ Quinton Masina aka Naked DJ in March 2017, but they divorced in 2019. The producers fired her. An informant said:
She was always creating problems for the production team. She was forever late for shoots and showed less commitment. It was just simply easier to not bring her back.
Evodia is running a reality show, Madame & Mercy, with her daughter Mercy Mogase on Mzansi Magic. They were spectacular actresses on The Real Housewives of Johannesburg.
The Real Housewives of Johannesburg is among the best reality shows in South Africa. These beautiful and independent real housewives will leave you in stitches. They throw shades at each other, but they never break the sisterhood. Tune in on 1 Magic.
READ ALSO:
Pearl Thusi shows some love for muso Emtee, social media reacts
DJ Maphorisa's all about blowing whistles while you grooving
Talented young DJ, 7, dreams of being the best in South Africa
Source: Briefly News