The River 1 (on Mzansi Magic) Teasers: April 2020
If you think watching television drama series is a waste of time, then, that could be because you have not watched The River 1 (on Mzansi Magic) Teasers. Apart from its entertaining stuff, the educative and informative aspects of the series will make you have a rethink. The professional ways through which the cast members deliver their lines are impressive. Every episode you watch, no doubt, teaches you something new. For a better understanding, read the highlights.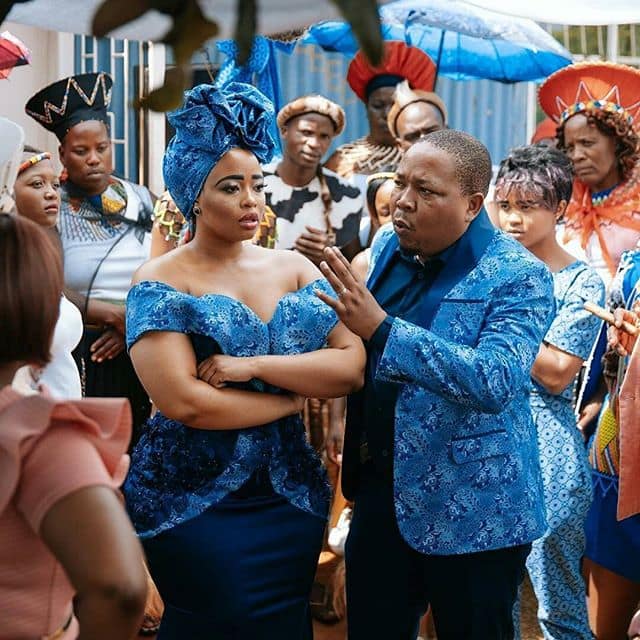 The storyline of The River 1 on Mzansi Magic is highly captivating and is capable of keeping your eyes glued to your television screen until each episode ends. The creators and the entire production team have done great work. They present the messages in an easy-to-understand manner. Interestingly, different classes of people have been put into consideration, so, whether you are young or old, you can be sure of gleaning something new as you watch daily.
The River 1 Magic April Teasers 2020
If you watched the previous episodes of your favourite drama series and you are curious to know what happens this month, the following is a run-down of what to expect in each of the episodes of The River for this month:
Episode 112 - Wednesday, 1st of April, 2020
Theme: Confession gone wrong
Zolani becomes horrified after finding out that the big secret Lindiwe has held close could be revealed, while the Dikanas discover that something is off with Sheree.
READ ALSO: The River 1 (on Mzansi Magic) Teasers: March 2020
Episode 113 - Thursday, 2nd of April, 2020
Theme: The unexpected
Shakes wishes he stayed back at the police station, where his safety was guaranteed. Also, Nomonde finds out what is hidden between Sheree and Zweli.
Episode 114 - Friday, 3rd of April, 2020
Theme: Going down
Paulina, who is ridden with guilt, and Lindani come in contact, for the first time, with Walter after all the accusations have been cleared. At the same time, Nomonde keeps working on her plan to bring together Zweli and Sheree.
Episode 115 - Monday, 6th of April, 2020
Theme: You're not welcome
A rise in tension between Zweli and Sheree gets him prepared for fresh pain, while Walter runs out of luck.
Episode 116 - Tuesday, 7th of April, 2020
Theme: A family affair
Oupa strives to prove to everyone that there he has changed. Zweli finds out the need to let go of Sheree in the shortest time possible. But then, do you think he is approaching the right person for assistance?
Episode 117 - Wednesday, 8th of April, 2020
Theme: Ring the alarm
A new aspect of Oupa unfolds, while Zweli's discovery of certain perturbing information concerning Sheree gets him worried about how safe his children would be.
Episode 118 - Thursday, 9th of April, 2020
Theme: Hell's kitchen
How Zweli plans to treat Sheree backfires as Cobra and Oupa disagree on the new business.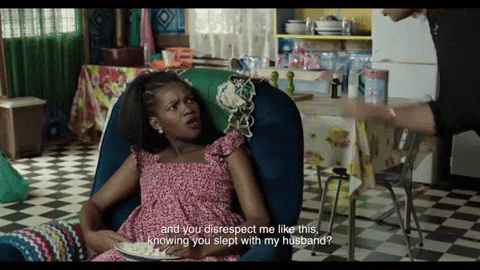 Episode 119 - Friday, 10th of April, 2020
Theme: Rollercoaster
Oupa and Cobra accept a massive order that seems impossible to handle, while Sheree does not allow Zweli to do anything else except having him by her side in bed.
Episode 120 - Monday, 13th of April, 2020
Theme: No escape
Oupa and Cobra get to know about a deal capable of transforming their lives. Then, Zweli skates on thin ice that has to do with his marriage.
Episode 121 - Tuesday, 14th of April, 2020
Theme: Change of plans
Zweli rejoices as an uncomfortable chapter finishes, while Oupa and Cobra discover that they are in a situation that could cost them their tender.
Episode 122 - Wednesday, 15th of April, 2020
Theme: Ultimatum
Oupa and Cobra disagree because of the bakery, while Sheree has an unimaginable ultimatum for Zweli.
READ ALSO: Muvhango Teasers: April 2020
Episode 123 - Thursday, 16th of April, 2020
Theme: Identity issues
Cobra hinders Oupa from carrying out what may lead to regret eventually. At the same time, Zolani comes face to face with Zweli concerning the suspicious attitude that he has experienced in their place of abode.
Episode 124 - Friday, 17th of April, 2020
Theme: Tick tock
Zweli speeds up the plan to evacuate Sheree out of his house, so she does not end up exposing him to Lindiwe. However, do you think he can achieve that on time? Oupa and Cobra come in contact with an angel investor.
Episode 125 - Monday, 20th of April, 2020
Theme: Twisted minds
About the time Zweli is rejoicing over his success, Sheree stops giving her support. Also, the business deal of Oupa and Cobra is in a precarious situation, while Walter discovers another side of Flora.
Episode 126 - Tuesday, 21st of April, 2020
Theme: A dark web of lies
Cobra and Oupa come under pressure to do an unimaginable thing for the better things they are expecting. Then, Lindiwe gets dishonourable information she never wished to be privy to.
Episode 127 - Wednesday, 22nd of April, 2020
Theme: It wasn't me
Cobra and Oupa find out the challenging route that money takes the world through. It is also worth finding out how Lindiwe is likely to handle Sheree's confession.
Episode 128 - Thursday, 23rd of April, 2020
Theme: A second chance
The marriage of Lindiwe and Zweli goes down the drain the more, while Oupa plans taking drastic steps against the warden while securing the bakery.
Episode 129 - Friday, 24th of April, 2020
Theme: Done
Lindiwe exceptionally decides on the best way of handling Zweli. At the same time, Paulina makes a generous offer that surprises Cobra.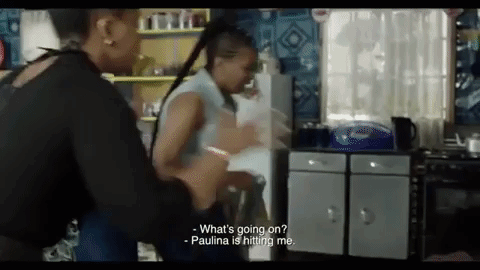 READ ALSO: Uzalo Teasers: April 2020
Episode 130 - Monday, 27th of April, 2020
Theme: Dead ends
The bakery goes through a fresh set back, while Sandra deposits dangerous seeds in the mind of Lindiwe.
Episode 131 - Tuesday, 28th of April, 2020
Theme: Payback
Zweli eventually accepts the truth, only that Lindiwe is working on a fresh plan already. A horrible thing happens at the bakery.
Episode 132 - Wednesday, 29th of April, 2020
Theme: Confuse the enemy
Sheree is unable to perceive the truth behind the plan that Lindiwe has for Zweli. Also, the bakery of Cobra and Oupa get a surprise life line.
Episode 133 - Thursday, 30th of April, 2020
Theme: Life line
Malefu challenges the Warder over the exploitation of Oupa and Cobra, while Zolani makes haste to save the life of Zweli. Then, Oupa comes up with a workable plan that can set them free from their financial mess.
Zweli
As much as Zweli wants to keep Sheree, he ends up finding out that there is a need to let go of her. But then, what he finds out about her becomes a source of concern to him over his children. Regrettably, what he plans for Sheree ends up firing back on him. Before she shares any secret with Lindiwe, he quickly works out a plan of sending her out of his house.
Oupa
Oupa is passionate about the bakery being run with Cobra, but it seems as if things are not working out as expected. While he was trying to convince everybody that he is a new being, another aspect of him yet again unfolds. In a bid to be free from their financial woes, he comes up with a plan, which whether it will work or not, is not yet ascertained.
Having gone through the highlights of The River 1 (on Mzansi Magic) Teasers, you can see that the time is worth investing in watching this highly educative drama series. So, remember to join other fans across the nation and beyond from Mondays to Fridays as the episodes are broadcast on Mzansi Magic at 19h00.
READ ALSO:
The River gets nod for best telenovela at International Emmy Awards
The River's cast threw a surprise mini baby shower for Linda Mtoba
Enhle Mbali's legs steal the show in latest episode of 'Isibaya'
Source: Briefly News