The River 3 (on 1Magic) Teasers: April 2020
Amidst the tension of the current global pandemic and the country's position regarding the rates of new infections, the best way to relax a worried mind would be through an engrossing telenovela. If you are in search of a show that will derail your mind from the fear and tension, The River 3 on 1Magic is the best show to tune in to. If you have no clue on what the show is about, The River 3 teasers for April will do the job. You can easily catch up on the show's storyline by going through these highlights.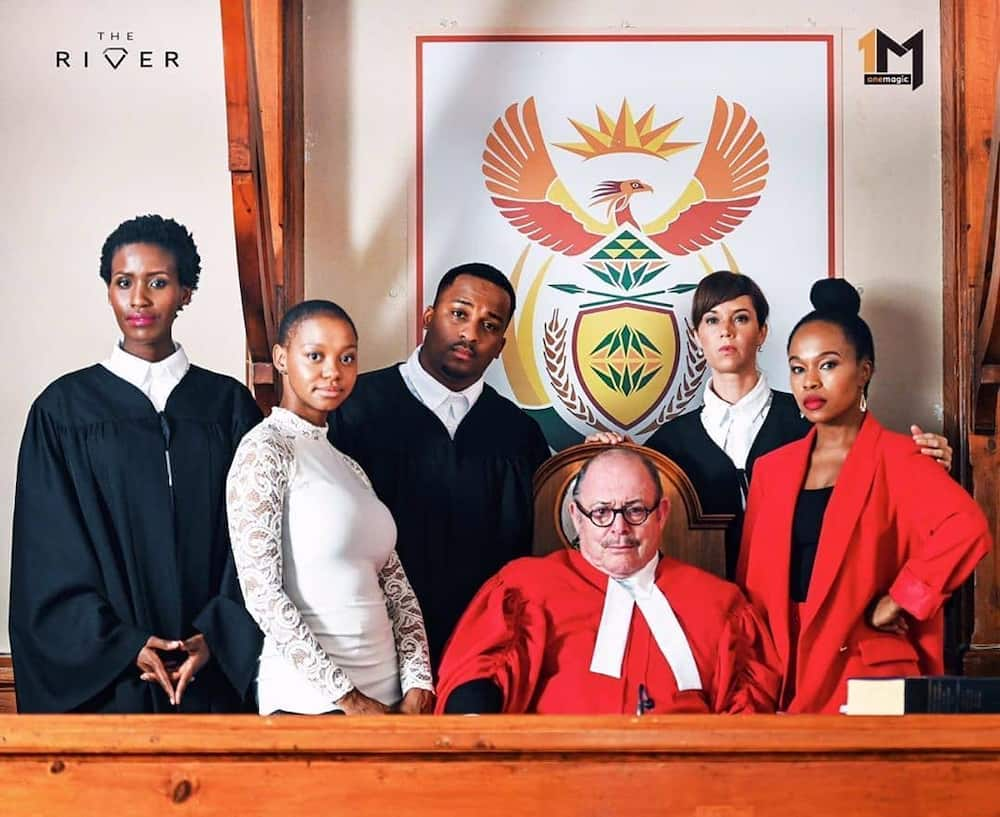 The River 3 on 1Magic features the social aspect of society and the hurdles that people go through. As per the usual, the soap opera features the complications that come with being in a relationship, the constant need to revenge on an enemy, and the series of broken friendships. The twists in the plot have more drama to serve you as The River 3 cast members are always doing the unexpected. Will Lindiwe be successful in her revenge mission? To find out more, The River 3 teasers for April have some snippets of her next move.
The River 3 teasers for April 2020
These are some of the highlights of The River 3 episodes that will air in April 2020:
Episode 48 – Wednesday, 1st of April, 2020
A Hero or a Fraud?
Kedibone comes across some vital information about one of the members of the family, and Tumi inadvertently tries to find a solution to her marriage that has been on the rocks.
Episode 49 – Thursday, 2nd of April, 2020
Peace Offerings
Tumi has a better and brighter perspective of life, although someone is planning on making things difficult for her. Meanwhile, Cobra is ready to go the extra mile to protect his friends.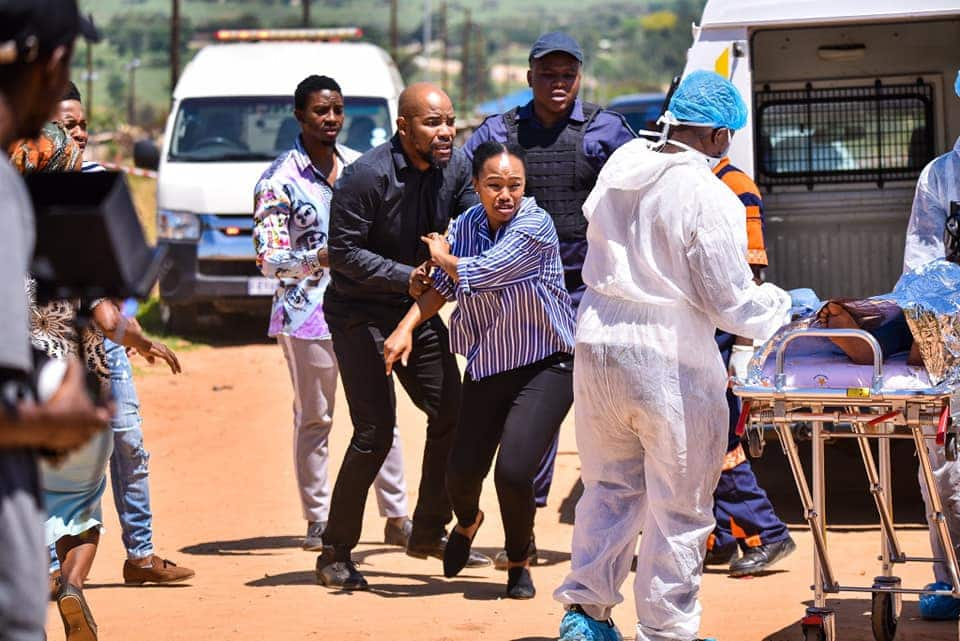 Episode 50 – Friday, 3rd of April, 2020
When Hope Drains Away
Mabutho instigates a war as Lindiwe takes delight in her victory.
Episode 51 - Monday, 6th of April, 2020
Action/Reaction
The fights that Cobra and Kedibone have been having concerning Mabutho take a new turn, while the Dikanas are excited about something that happened in the past.
Episode 52 – Tuesday, 7th of April, 2020
Smite Her, Lord!
An old relative is ready to make a fantastic confession while Mabutho triumphs over Kedibone.
Episode 53 – Wednesday, 8th of April, 2020
What Secrets?
Lindiwe's absence is causing a lot of restlessness, and Kedibone seeks help from a third party to deal with an enemy.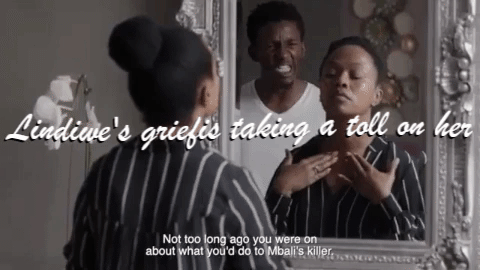 Episode 54 – Thursday, 9th of April, 2020
Lord Have Mercy
Cobra finds out more information about a friend that he had trusted so much, which causes him to second guess his decision.
Episode 55– Friday, 10th of April, 2020
Captured
Cobra is in a dilemma on whether to choose a friend or his family as a strange woman shows up causing Zolani's restlessness.
Episode 56 – Monday, 13th of April, 2020
Emmarentia
Paulina makes a fuss on Tshabalala, and Kedibone is in a bid to make them come through for a member of the family.
Episode 57 – Tuesday, 14th of April, 2020
Girl Of My Dreams
The new girl that Zolani is hanging out with leaves everyone startled, even the people that know her. Meanwhile, the efforts that Kedibone puts to keep Cobra safe end up causing harm to her.
Episode 58 – Wednesday, 15th of April, 2020
These Things Are Delicate
Mabutho does something to prove his threats, while Zolani's girl crawls into the life of the Dikanas.
Episode 59 – Thursday, 16th of April, 2020
Sweeter Than Honey
The girl in Zolani's life seems to be winning over everyone's heart, and Mabutho does the unexpected to stay out of jail.
Episode 60 – Friday, 17th of April, 2020
How Stupid Can You Be?
Lindiwe comes across something that leaves her in shock, and Mabutho seems to be running out of time.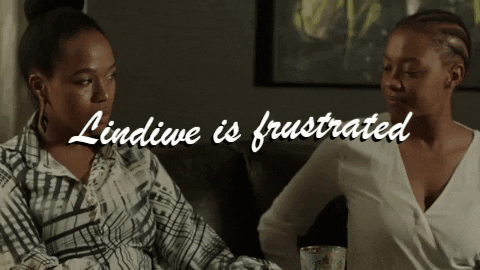 Episode 61 – Monday, 20th of April, 2020
Rat Poison
Beauty is concerned about her cousin's safety, especially when she goes to speak to Lindiwe. However, Mabutho's and Kedibone's behaviour is beginning to make people raise their eyebrows.
READ ALSO: The River 1 (on Mzansi Magic) Teasers: April 2020
Episode 62 – Tuesday, 21st of April, 2020
Chopped & Screwed
Dimpho gets into another dilemma of love at first sight, and Lindiwe realises that she is all alone in a difficult situation.
Episode 63 – Wednesday, 22nd of April, 2020
Keep It Professional
Emma is in constant pursuit of Lindiwe, and Dimpho realises that she has sensitive information that she should keep.
Episode 64– Thursday, 23rd of April, 2020
Paging Dr Fraudster
Dimpho discerns that she is in an awkward situation with the most sought person in Refilwe, and Lindiwe desperately looks for information that she can use against her enemy.
Episode 65 – Friday, 24th of April, 2020
Shellfish
Kedibone sets out on a plan to interfere with the plot that Dimpho has regarding her new boss, and Lindiwe goes the extra mile to reveal the identity of her enemy.
Episode 66 – Monday, 27th of April, 2020
Cat And Mouse
Refilwe unexpectedly discovers that he is in trouble, and Lindiwe does not give up on coming up with information that she can use to tarnish the image of her enemy.
Episode 67 – Tuesday, 28th of April, 2020
Auntie Knows Best
Dimpho is frustrated by Ntsika. Will she remember her aunt's warning concerning him?
Episode 68 – Wednesday, 29th of April, 2020
Charity Case
Dimpho proves Kedibone's fears when she goes ahead to sabotage her future, and Lindiwe finds a solution on destroying the force that has been manifesting in her niece's life.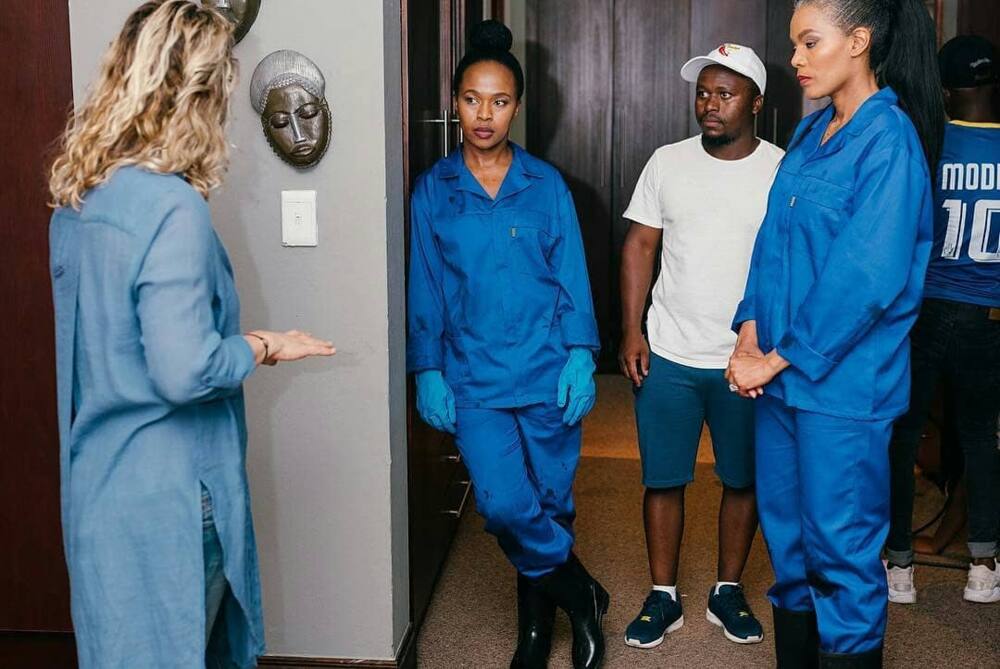 Episode 69 – Thursday, 30th of April, 2020
The Amazing Emma
Ntsika throws a surprise on Dimpho, and she is left astonished. Meanwhile, Lindiwe is enthralled when she finally meets the real Emma.
Dimpho
Dimpho's relationship takes a toll on her such that she makes a desperate move that could have dire consequences on her future.
Lindiwe
Lindiwe's thirst for revenge makes her set out on a mission to find information that she could use to tarnish her enemy's image. Will she regret her actions?
The River 3 teasers for April 2020 must have awakened your urge to find out more about the show. Make sure to tune to 1Magic every weekday at 20:00.
READ ALSO:
Muvhango Teasers: April 2020
Isidingo Teasers: March 2020 (What you can expect in the final episodes!)
Uzalo Teasers: April 2020
Binnelanders Teasers: April 2020
Source: Briefly News