Love Island's second runner-up Tommy Fury has been on the limelight lately for celebrating Tyson's victory against Deontay Wilder. He is also known to establish an impressive boxing record at the start of his career.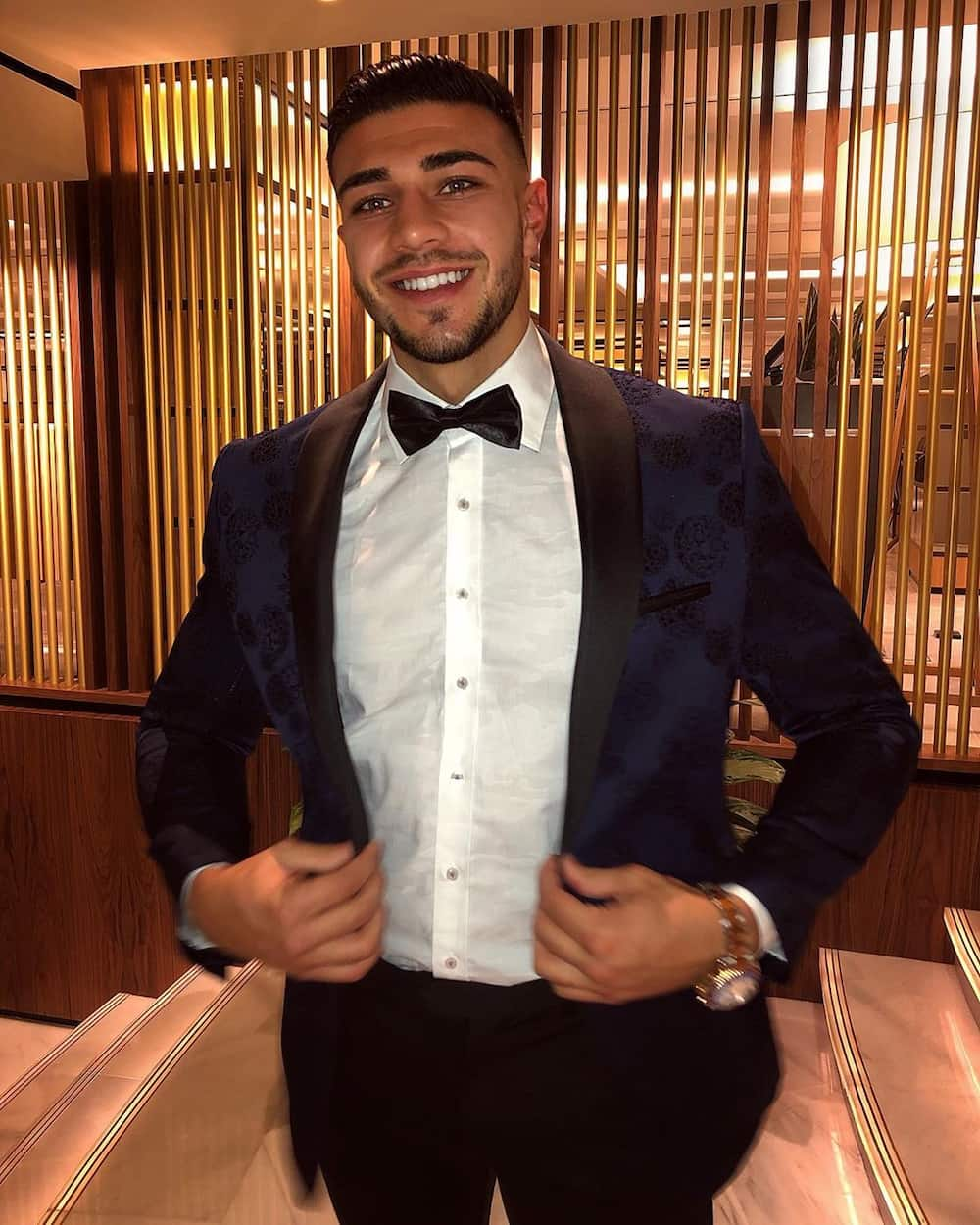 Tommy Fury is a British professional boxer who doubles up as a reality television star. He is from a much-known boxing family, which sets the basis for his boxing career. Here's an insight into the boxer's life.
Profile summary
Birth name: Tommy Fury
Nickname: TNT
Birth-date: May 7, 1999
Place of birth: Manchester, England
Age: 20 years
Nationality: British
Siblings: John Jr., Tyson, and Shane
Weight: Light-heavyweight
Height: 183 cm
Stance: Orthodox
Occupation: Boxer, reality television star
Years active: 2018-present
Tommy Fury age
Tommy Fury birthday was on May 7, 1999. So, how old is Tommy Fury? As of early 2020, he is 20 years old. The Love Island runner-up and the professional boxer was born in Manchester, England, United Kingdom.
Where is Tommy Fury from?
Tommy Fury parents are of an Irish decent. His father, John Fury, was initially an unlicensed boxer who later became a professional boxer in the 1980s. Not much is known about his mother. His half-brother is the heavyweight champion Tyson Fury who was named after the legendary fighter, Mike Tyson. In addition to Tyson, he has two other half-brothers, John Jr., and Shane.
Tommy's family has a history in boxing. Tommy Fury brother, Tyson, has been a heavyweight champion for the longest time. He recently beat Deontay Wilder in a rematch that was held in Las Vegas on February 22, 2020. Tommy's uncle, Peter, has been training the brothers since childhood alongside their cousin, Hughie.
Career
Tommy Fury has been a boxer since his early childhood years. Below is a full description of his career.
Tommy Fury boxing career
Born in a boxing family, the boxer has been training since childhood. However, he made his debut on December 22, 2018, after winning his first professional fight. Tommy Fury weight qualifies him to fight as a light-heavyweight. So far, the boxer's career has experienced a promising start. He has managed to win all the first three fights. Below are details of the matches:
The first fight against Jevgenijs Andrejevs on December 22, 2018
A second fight against Callum Ide on March 23, 2019
The third fight against Przemyslaw Binienda on December 21, 2019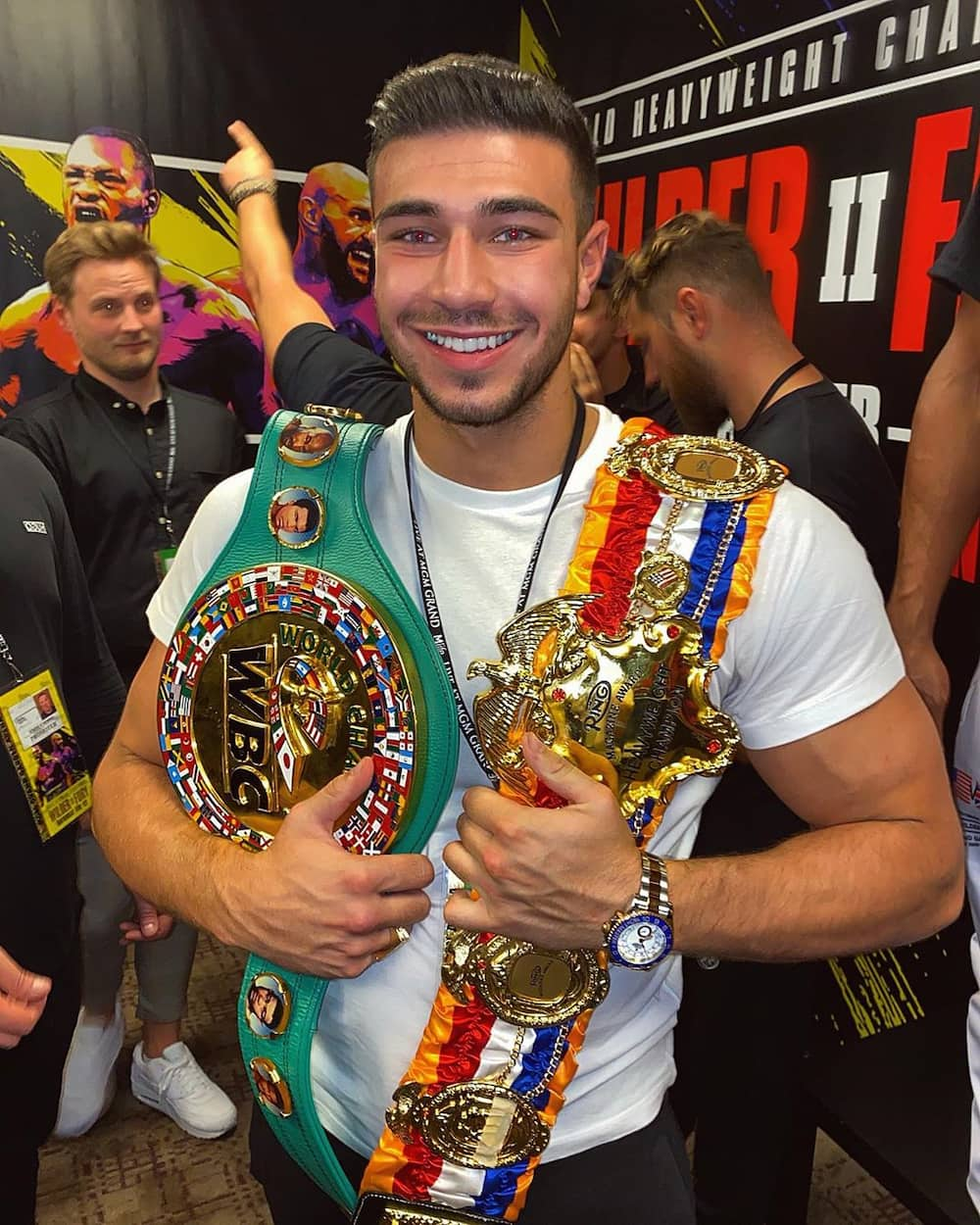 Tommy Fury record
Tommy Fury career stats record has been quite impressive. So, what is Tommy Fury's record? Of the three professional fights that he has been involved in, he has won all three. Two of the matches are wins by knockout, while 1 is a win by decision.
Reality star
Outside the boxing ring, the boxer is a reality television star. He took part in the fifth series in the reality television show Love Island in June 2019. Here, he managed to finish in the runner-up position alongside his girlfriend, Molly-Mae Hague.
Personal life
The islander is currently dating Molly-Mae Hague. The lovebirds met at the villa while shooting the fifth season of Love Island. Before Tyson's fight against Widler, the boxer had hinted at the possibility of proposing to his girlfriend in case his brother won the match. However, since Tyson's victory, there is still no sign of the big question.
Future career
Tommy admits that he is not much of an entertainer but a fighter. He intends to follow into his brother's footsteps and become a boxing champion. He also admits that being on Love Island has garnered him popularity for who he is, which is a stepping stone out of his brother's shadow. His fans are looking forward to seeing what he has to offer in the boxing ring.
Reality television star, Tommy Fury, has made it clear that he is about to make a name for himself in the boxing ring in the near future. He intends to hit the headlines just like his brother, Tyson. Fans are eagerly waiting for his boxing career moves.
READ ALSO: