Rubbing alcohol: No hand sanitizers in the store? Use these steps to make proven DIY sanitizers
South Africa is one of the countries that have fallen victims of the feared coronavirus. The scare has culminated in the government declaring a state of disaster in the country. The government has also been at the forefront in disseminating information about the prerequisite preventive measures. One of the concerns that most people are not sure about is using rubbing alcohol as an ingredient in preparing hand sanitisers. You might want to read on to find out more information on the subject.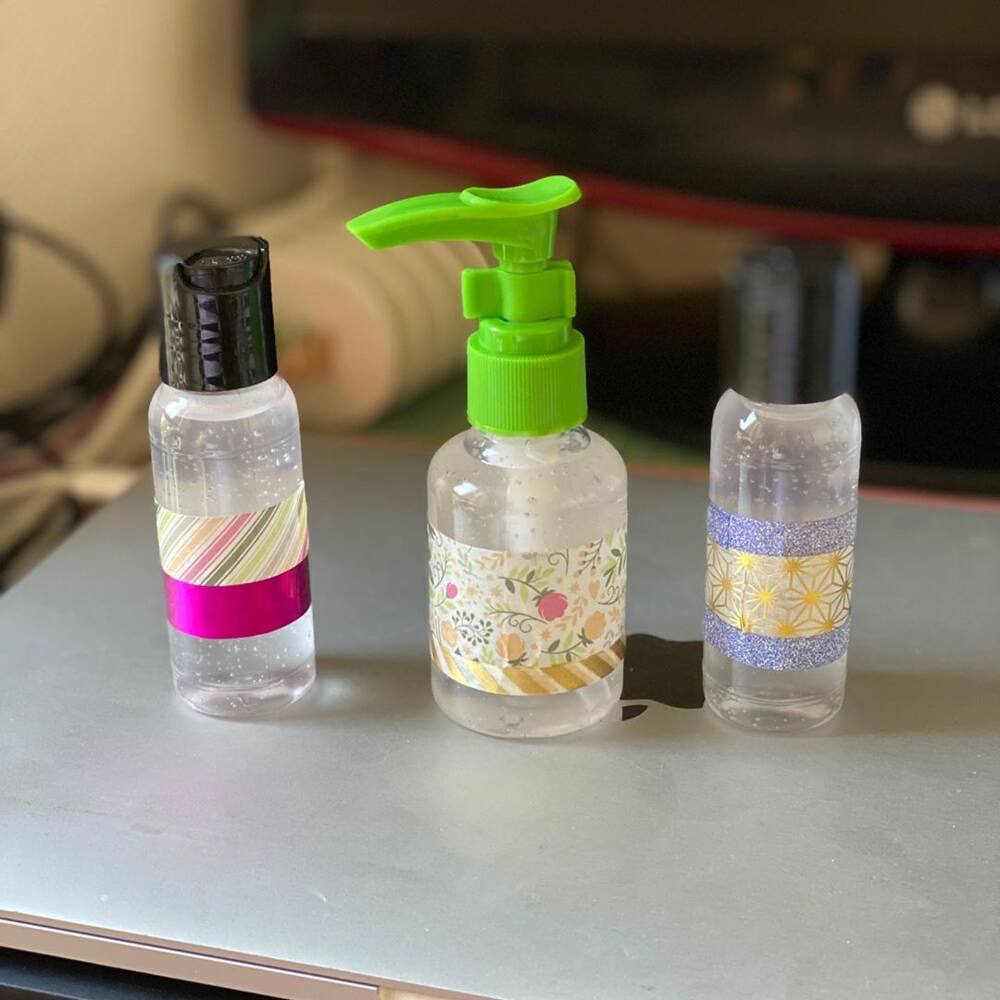 The government has voiced the idea of washing hands as a measure to prevent the further spread of coronavirus. According to the World Health Organisation's recommendations, one should wash their hands using water and soap. Alternatively, you could use an alcohol-based sanitizer. Accessing the sanitizers could, however, be a challenge since most stores and chemists have depleted their stock. Would you like to know whether rubbing alcohol could be an alternative in your homemade sanitiser?
Hand sanitizers for coronavirus
The increased demand for this rare commodity has triggered the need to seek other means since most stores have run out of their stock. What are the different possible options that you could turn to?
What are the ingredients of a hand sanitizer?
How about understanding the role of each one of the ingredients in the sanitiser?
Aloe vera gel
Aloe vera gel serves as the moisturiser; hence, it helps in preventing your skin from drying out and cracking. The cracks on your skin could heighten your chances of contracting a bacterial infection.
Isopropyl alcohol
Isopropyl alcohol is the most effective ingredient in the sanitizer. It plays a crucial role in killing the virus. Most of the commercial brands use n-propanol, ethanol, or isopropanol. According to the recommendations of the World Health Organisation, the main ingredient should have a concentration of 60%-80%.
Mixtures that have an alcohol concentration of 66% could work pretty well if pure rubbing alcohol is used. An example of pure rubbing alcohol is surgical spirits. It is essential to ensure that the right alcohol concentration is used since a decrease in the concentration can affect the efficiency of the sanitizer.
Pure ethanol is a better option and could be used in place of isopropyl. However, since it is found in most spirits, many people have opted to use vodka in the recipe to prepare the homemade sanitizer. However, most vodka brands have a concentration of 44%, which is not within the required limit. This means that most of the alcoholic beverages should not be used in this recipe, as the efficiency of the hand sanitizer will not meet the required limits.
How to make proven DIY sanitizers?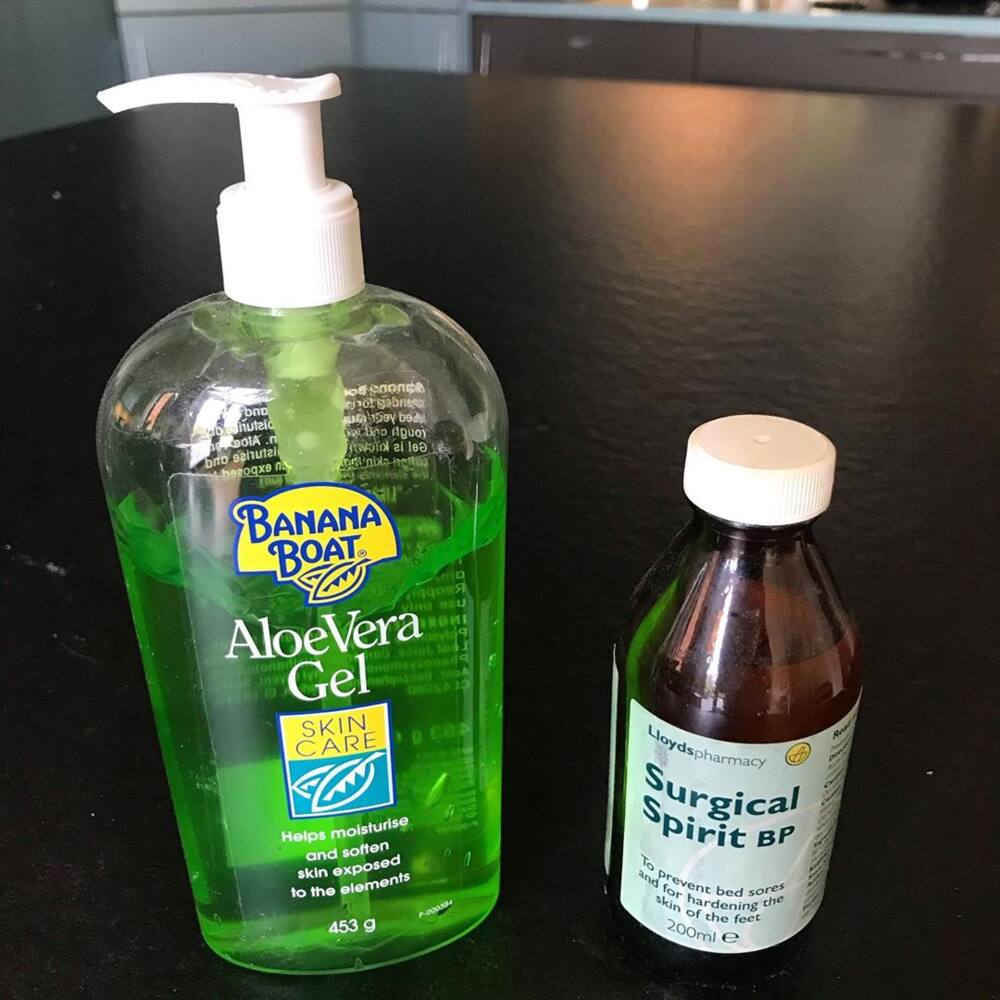 Following these simple steps could save the panic that comes with the thought of not having a hand sanitizer in cases where you cannot access soap and water to wash your hands.
1/3 cup of aloe vera gel
2/3 cups of rubbing alcohol. It is important to note that the percentage concentration of the alcohol should be 99% isopropyl.
Procedure
In an empty bowl, add 2/3 cups of the rubbing alcohol and 1/3 cup of aloe vera gel and mix thoroughly to obtain a homogenous mix. Decant the solution into a clean pump bottle and shake it before using it.
READ ALSO: SA lady in China details how she dealt with coronavirus outbreak
What is the efficiency of homemade hand sanitizers?
The recipe provided above is in line with the recommendations of the World Health Organisation. However, when more research was carried out on the subject, it was established that higher concentrations of alcohol give better results in killing the virus.
When to use hand sanitisers?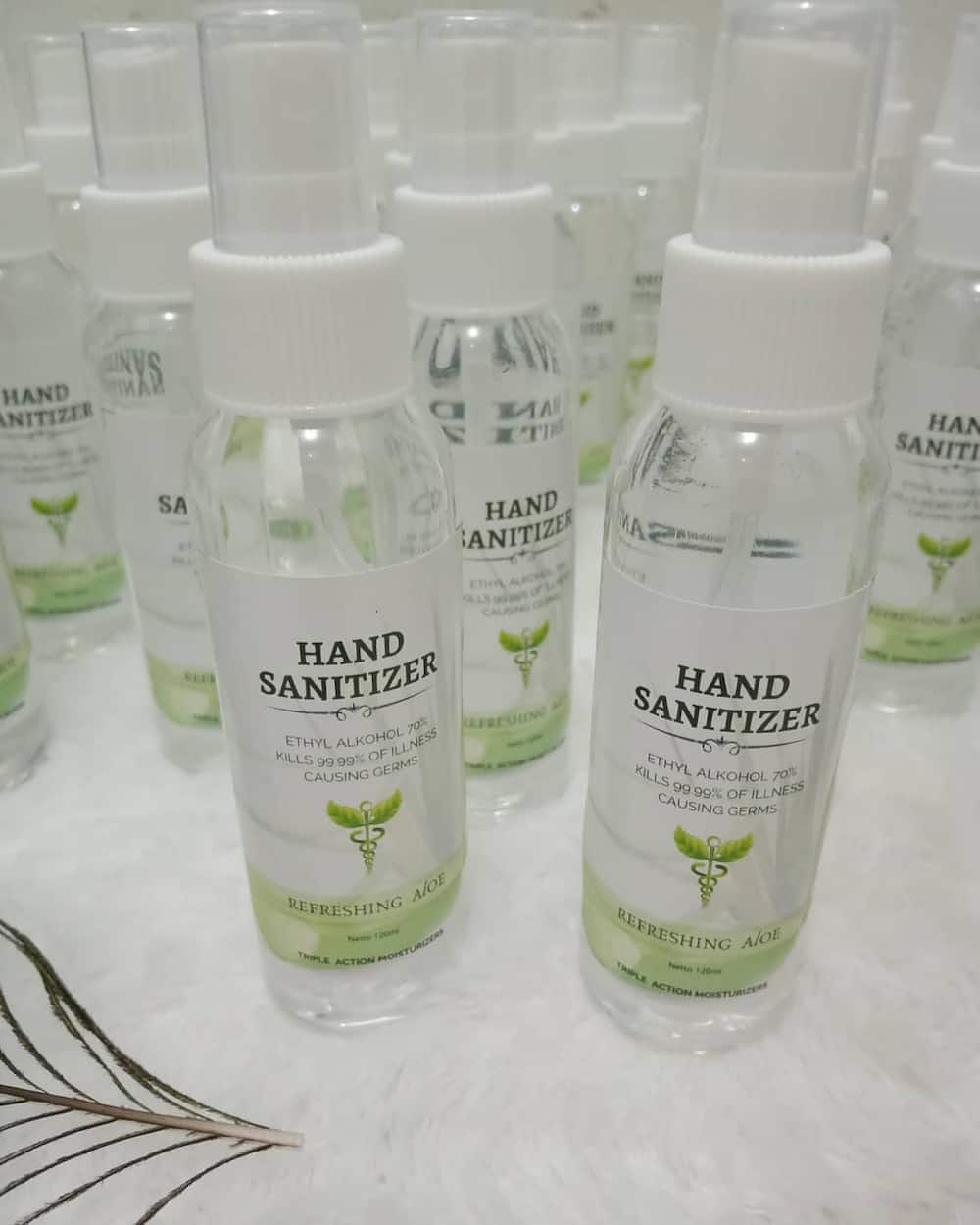 According to the Centre for Disease Control and Prevention, washing hands using soap and water for at least 20 seconds is a better and more preferred method of killing certain types of germs. The efficiency of hand sanitisers is limited as it is not effective for greasy hands. However, the use of sanitisers is advised for cases where you cannot access soap and water.
The empty shelves in the supermarkets and chemists should not be a concern since you can use rubbing alcohol to prepare a homemade sanitiser. However, it is more efficient for you to clean your hands using soap and water as it is proven to be a better coronavirus prevention method.
DISCLAIMER: This article is also intended for general informational purposes only and does not address individual circumstances. Therefore, it is not a substitute for professional advice or help and should not be relied on to make decisions of any kind. Any action you take upon the information presented in this article is strictly at your own risk and responsibility.
READ ALSO:
Man who has to commute via taxis daily opens up about coronavirus
Coronavirus: Italy implements widespread quarantine affecting millions
Facts about the coronavirus vaccine and cure that we know so far
Coronavirus and death rate! Who is likely to DIE from the (Covid-19 virus)?
Source: Briefly News