Wrestling is one of the most entertaining sports in the world, and the wrestlers go through the danger of getting hurt to keep their fans happy. It takes a lot of training, strength and stamina to become a champion in wrestling and John Cena is a legend for he has won the championship several times making him a legend. Apart from wrestling, he is also an actor, rapper, and television presenter.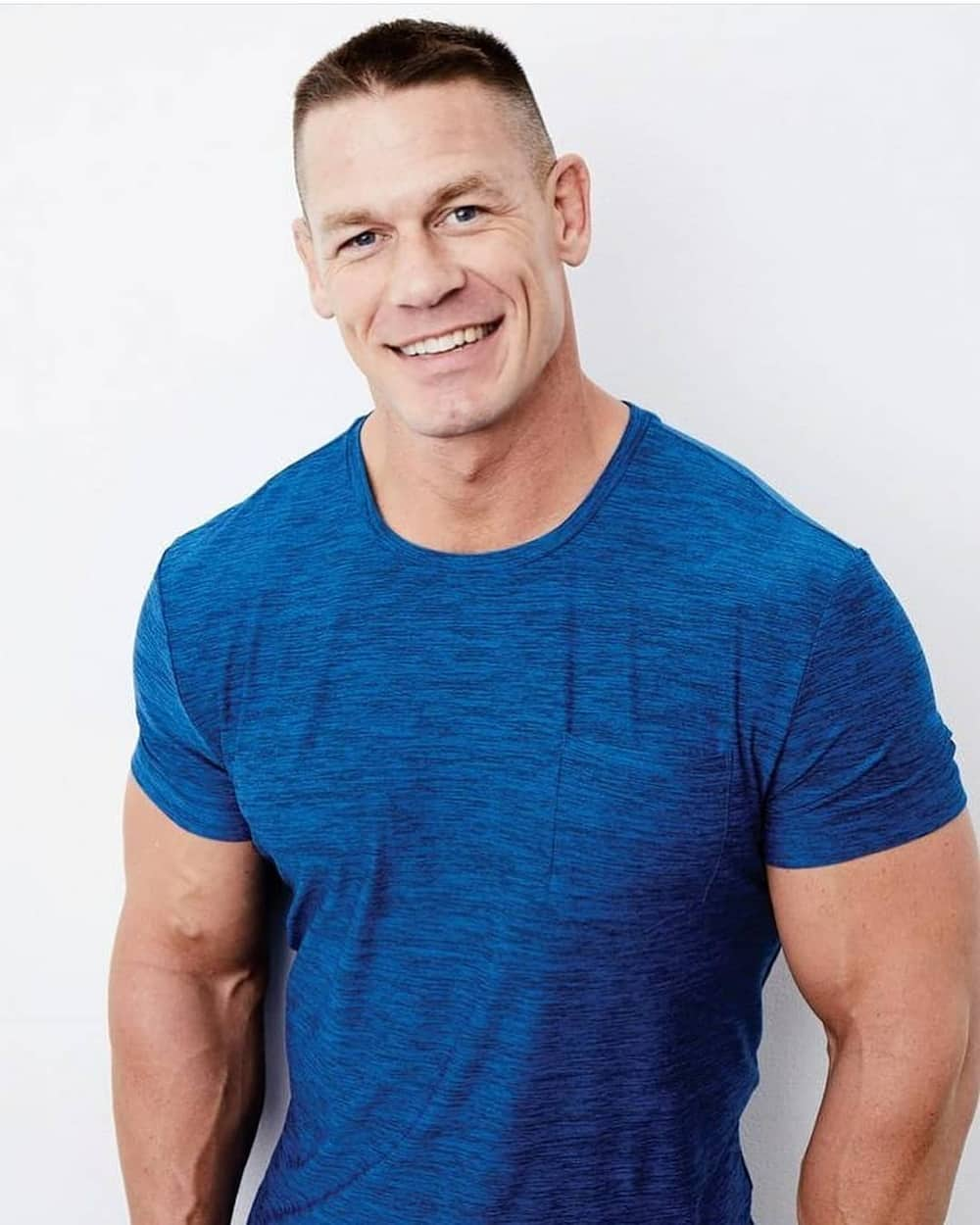 John is currently signed to the World Wrestling Entertainment, an American integrated media and entertainment company that is primarily known for professional wrestling.
Early life
John Felix Anthony Cena Jr. is John Cena real name given when he was born in West Newbury, Massachusetts. He is named after his father, and his mother is called Carol. He is the second of five boys. John Cena brothers are named Dan, Matt, Sean, and Steve. Tony Lupien, his maternal grandfather, was a baseball player.
Education
John went to school in Central Catholic High school in Lawrence, Massachusetts. He later transferred to a private prep boarding school called Cushing Academy in Ashburnham, Massachusetts. He then joined Springfield College in Springfield where he graduated in 1988 with a degree in exercise physiology and body movement.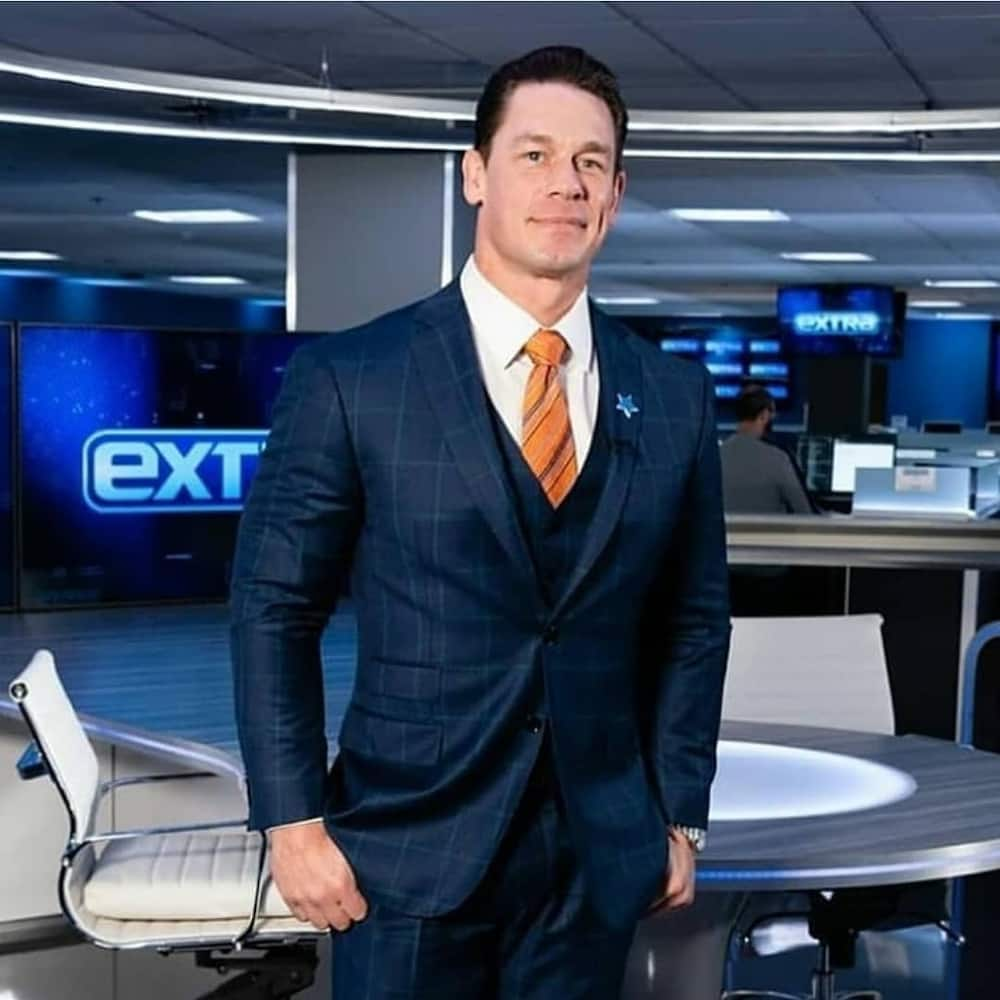 Age
John Cena birthday was on April 23rd, 1977. John Cena age is currently 42 years. His zodiac sign is Taurus.
Personal life
The WWE legend currently resides between Tampa, Florida and San Diego, California. For John Cena kids are not a priority. The star has stated numerous times that children are not part of his life plan because he does not want to be an absentee parent while he is concentrated on his career and has even gotten a vasectomy.
READ ALSO: Noni Gasa bio: age, family, bursary, academy, profile
Relationships
The star has been in numerous affairs and has even been engaged and gotten married. In 2009, he was married to Elizabeth Huberdeau. Unfortunately, in 2012 John Cena ex wife, Elizabeth and the champ got divorced.
The multi-talent dated his fellow wrestler Stephanie Nicole Garcia, popularly known by her stage name Nikki Bella. He and Nikki got engaged when he proposed to her at Wrestle Mania 33, but they broke up in 2018. Later in April 2019, Shay Shariatzadeh became John Cena girlfriend. The couple has been spotted in numerous places like San Diego's Mission Beach and Vancouver. It is said that they met on the set of his film, Playing With Fire. Fans say that the couple might be engaged after they spotted a huge rock on Shay's finger.
Career
The superstar showed his love for sports and working out when he was young. He was a regular at the gym by the time he was fifteen.
Professional wrestling
John started training as a professional wrestler in 1999 at the Ultimate Pro Wrestling. The star used a semi-robotic role known as The Prototype. He held the UPW championship for 27 days in April 2000. Some part of this career was documented in the Discovery Channel Programme. Cena wrestled for UPW until March 2001 when he signed up to the World Wrestling Federation.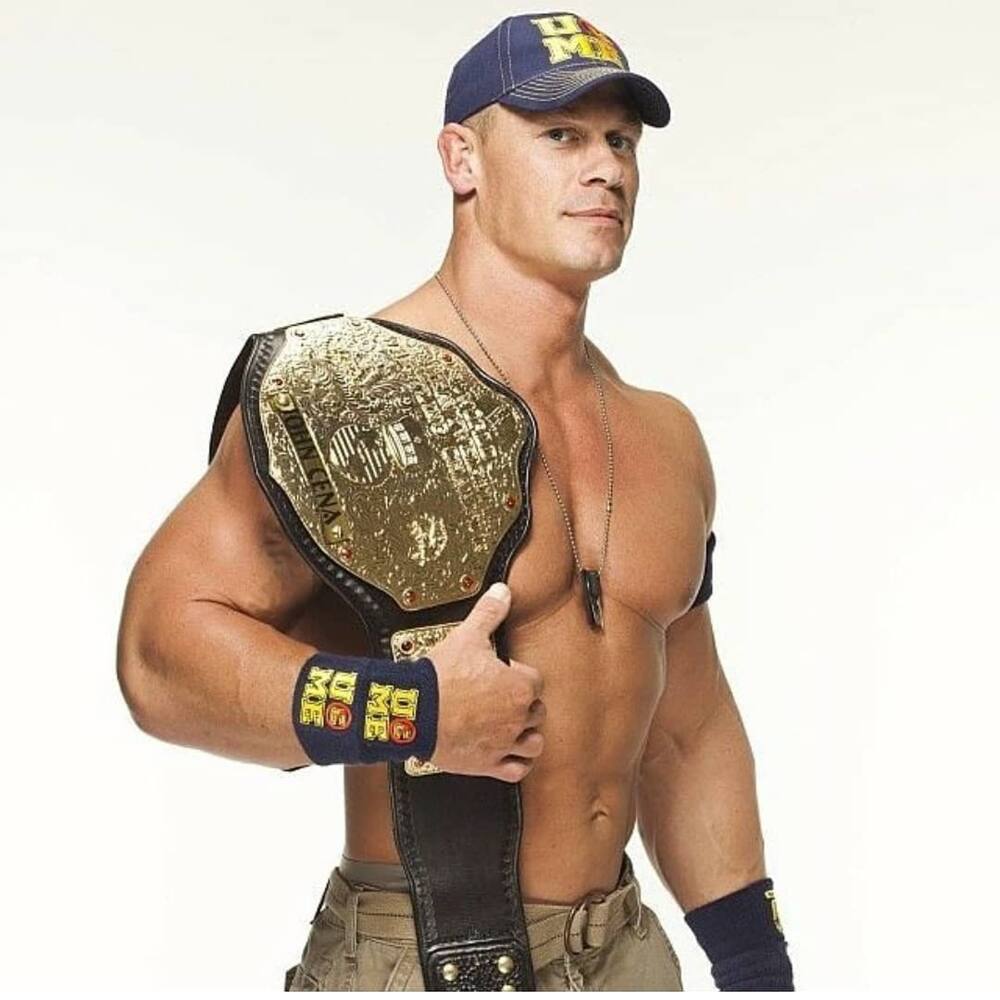 In the same year, the wrestler, who still under his ring name The Prototype, held the OVW Heavyweight Championship for three months and the OVW Southern Tag Championship for two months. The talented wrestler made his first appearance in WWE television in June 2002 on an episode of SmackDown against Kurt Angle.
On a Halloween themed SmackDown, the WWE superstar dressed as Vanilla Ice performing a freestyle rap and this earned him the name Rapper. He shortly after took on the nickname The Doctor of Thuganomics.
Cena has bagged a total of 24 championship titles under WWE and has also won the WWE Heavyweight Championship title twelve times. He even grabbed the World heavyweight Championship three times.
Acting career
John Cena movies include Ready to Rumble, The Marine, 12 Rounds, Legendary, The Reunion, Scooby-Doo! Wrestle Mania Mystery, Trainwreck, Sisters, Daddy's Home, The Wall, Ferdinand, Blockers, Playing with Fire, Bumblee and many more. John Cena movies and TV shows are always the best to watch.
Body features
The star is in good shape in terms of body health for he exercises a lot. John Cena height is at 5' 11" (1.8m). He weighs 113kg. His chest size is 50 inches, and waist size is 36 inches. Also, his biceps size is 19 inches.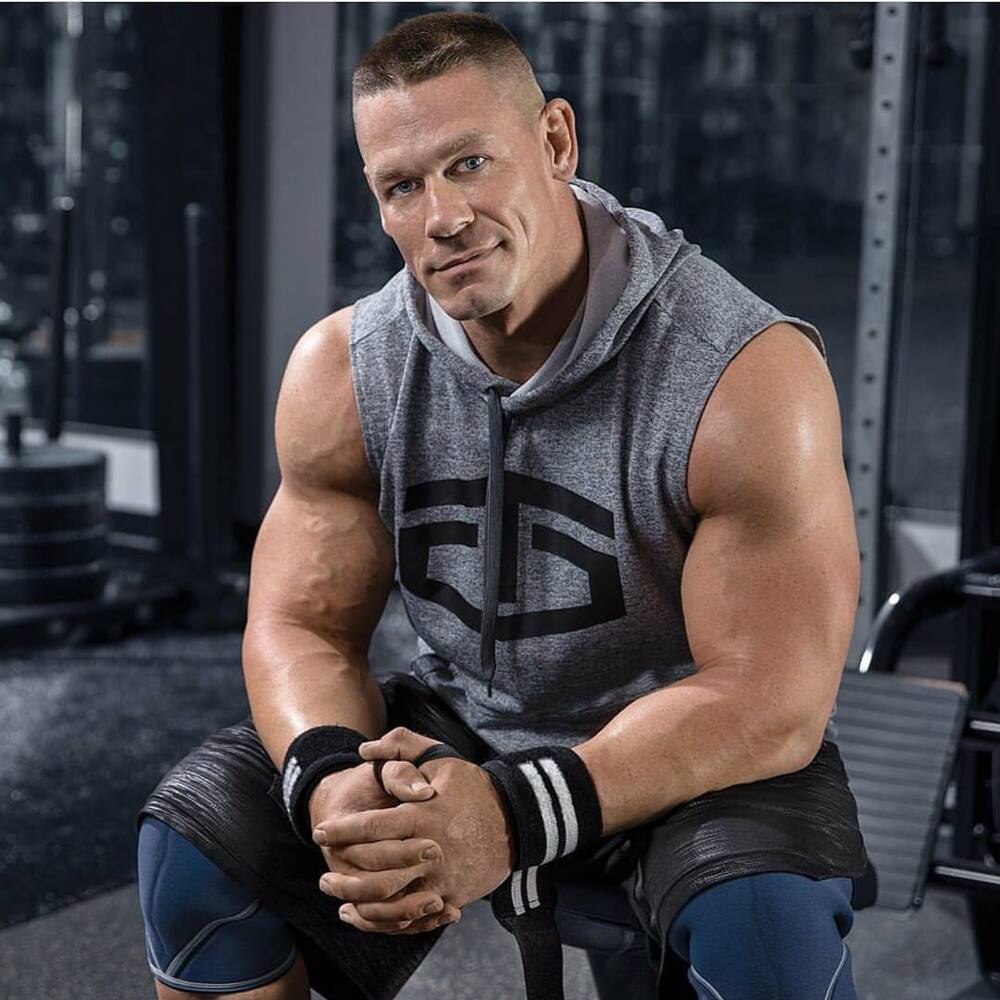 Net worth
The champ has acquired most of his wealth mostly through wresting for he is among the world's wealthiest wrestlers. John Cena net worth is estimated to be $35 million.
Social media
Like most people, the star is on social media where you will find John Cena photos. John Cena Instagram account has scooped over 13.3 million followers. The star has 12.2 million followers on Twitter.
Indeed John Cena is a legend in the wrestling sport and has made significant steps ad taken risks to be where he is. This has earned him a lot of fans among them South African rapper Sho Madjozi who created the hit titled the star's name as a tribute to him.
READ ALSO: