What you need to know about Janusz Walus, Chris Hani killer
Many people are so much influenced by their political inclination. They can go to any length to show where they stand. Janusz is one such person. For holding different political positions, Janusz Walus murdered a fellow citizen in cold blood. He has been on the news for the wrong reason since then. The outcome of that single act is something he has lived to regret.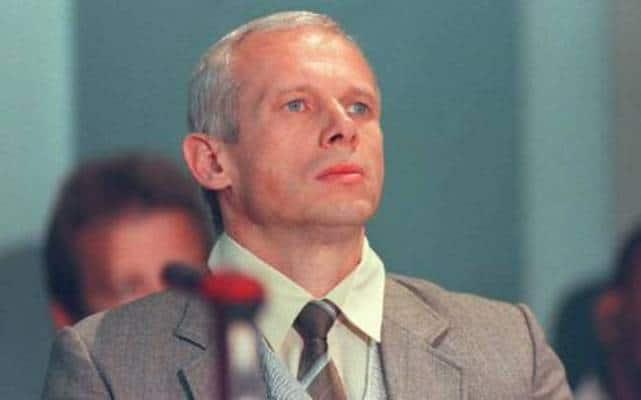 Who is Janusz Waluś? The Polish-born was involved in a family business and truck driving before he was found guilty of a murder case, which has consumed him for over twenty years. It was reported that his family's aspersions for the political party motivated the murder of the victim. Janusz family had an incurable hatred for the communist party in Poland and South Africa.
Facts about who killed Chris Hani
The killer of the late general secretary of the Communist Party of South Africa, Chris Hani, may not be new to you, but how much do you know about him? Here are exciting details you should not miss.
READ ALSO: Sha Sha biography, real name, family, songs, albums, profile
1. He is from Poland
Janusz Jakub Waluś was born in Poland. However, he moved to South Africa with his family during the 1970s.
2. He is 67 years of age
Janusz was born on the 14th of January, 1953.
3. Janusz is from a business-inclined family
Janusz Walus family had an investment in South Africa. They were owners of a glass factory before it closed down in the 1980s. After the closure of the family business, the young Jakub resorted to driving trucks.
4. He once taught how to cut and polish grass
Even though Janusz Walus is known today as a murderer, he had a few times of praise from people. He is known to have trained one thousand black citizens of South Africa in the area of cutting and polishing glass. It was reported that they got excellent treatment from him.
5. Janusz had an intense hatred for the Communist party
Janusz had a deep-seated hatred for the Communist party. The despise became more blown shortly after he became a National Party and an Afrikaner Weerstandsbeweging member. Many have described him as a die-hard right-wing devotee.
READ ALSO: Makhadzi bio, age, songs, albums, latest news
6. He has been denied citizenship in South Africa
Although Chris Hani killer used to hold South African citizenship, in 2017, it was revoked. So, at the moment, he only holds Polish citizenship.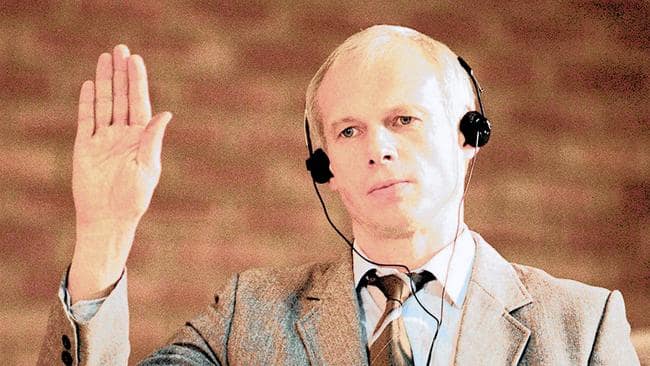 7. He is now a convicted murderer
Walus was found guilty of Chris Hani death. The Supreme Court of Appeal ruled that it was a calculated and deliberate crime that aimed at eliminating the politician. Chris was gunned down in April 1993 very close to his house just some months away from the first democratic election in South Africa.
8. Janusz Waluś still serves a life sentence for his murder case
At the moment, he is still serving a life sentence for the Chris Hani assassination. Who is Chris Hani? He was a liberation hero born in 1942 as Martin Tembisile. He was later known as Chris Hani. He came from the Sabalele village in Cofimvaba in the Eastern Cape, South Africa. He was a freedom fighter before his assassination. He was also serving as the chief of staff to Umkhonto We Sizwe (MK). Presently, the murderer is serving his sentence at Pretoria's Kgosi Mampuru II Correctional Centre.
9. His co-conspirator is dead
Clive Derby-Lewis and Janusz Walus were both found guilty of conspiracy to commit the crime. They were sentenced to death. However, fortune smiled on them as Nelson Mandela abolished capital punishment in 1994. Walus has served the sentence for about 25 years while Derby-Lewis died a few months after he was released in 2016. Janusz Walus is still alive in 2020.
10. Janusz Walus was denied parole on different occasions
The killer of Chris Hani is currently serving a life sentence in prison. Initially, he was to face capital punishment, but the sentence changed after the abolishment of the death sentence. For the third time since his sentence, he was denied parole on the 7th of October, 2019. His lawyer intended to get him parole on the premise that he has been fully rehabilitated. His request was turned down.
According to Lamola, the entire history of the case, statements of Limpho Hani, Hani's wife, and the former high court judgments were the factors that influenced the decision on Walus' parole. Unfortunately again, a scheduled press conference where the parole bid of Walus would have been decided was cancelled because of the measures put in place to address the coronavirus issue.
Janusz Walus came from a family of enterprising people. Unfortunately, what happened to him was a case of irrational inclination to ideologies and revenge against the Communists for taking down their business. Consequently, today, he is full of regrets for allowing his emotions to drive him against the law.
READ ALSO:
AKA biography: age, real name, girlfriend, net worth, songs and latest news
Ami Faku bio: Age, family, songs, albums, and profile
Jennifer Garner bio: kids, net worth, movies, age, dating history
Source: Briefly News