Edge is a former World Wrestling Entertainment superstar whose real name is Adam Copeland. He was a famous fighter in the first half of the 21st century and a two-time WWE and tag team champion until his retirement in 2011. Edge was voted in his high school as the most likely to win the World Wrestling Federation at the time.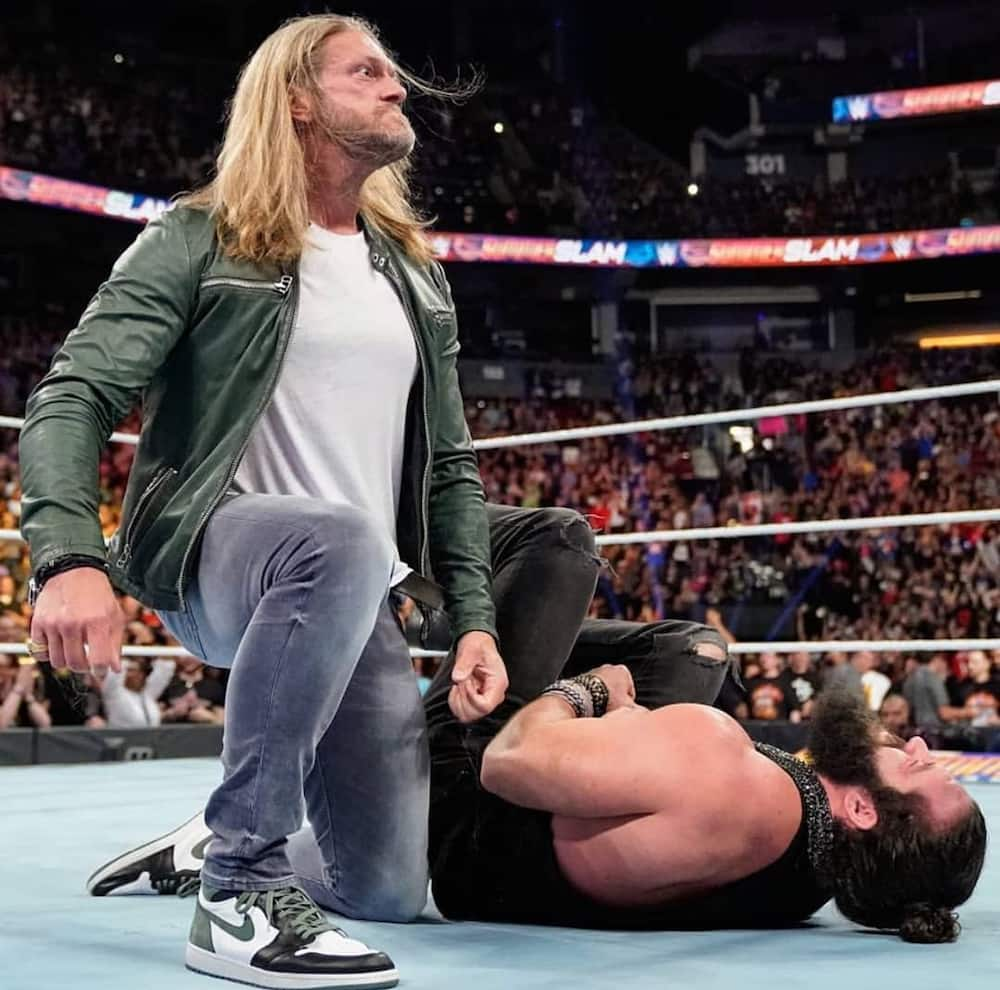 He is known for his finishing move known as the spear when he dives into his opponent's torso and pins him to the ground. The lethal move has given him numerous victories. He is loved by fans all over the world. He is a good looking man who has done hard work to become a professional wrestler. Recently, Edge came back to the ring for the WWE Royal Rumble 2020.
Adam Copeland profile summary
Full name: Adam Copeland
Year of birth: 1973
Age: 47
Nationality: Canadian and American
Height: 1.9m
Marital status: Married
Spouse: Beth Phoenix
Profession: Wrestler and actor
Instagram: @edgeratedr
Twitter: @EdgeRatedR
Early life and career
He was born in 1973, in Ontario, Canada, to his mother, Judy. His father is unknown. He is a Canadian and American citizen. The boy moved to the USA to pursue his career. He attended Humber College in Toronto, Canada, where he studied a degree in Radio Broadcasting. He loved to read comic books and attended WrestleMania matches at the Toronto Skydome.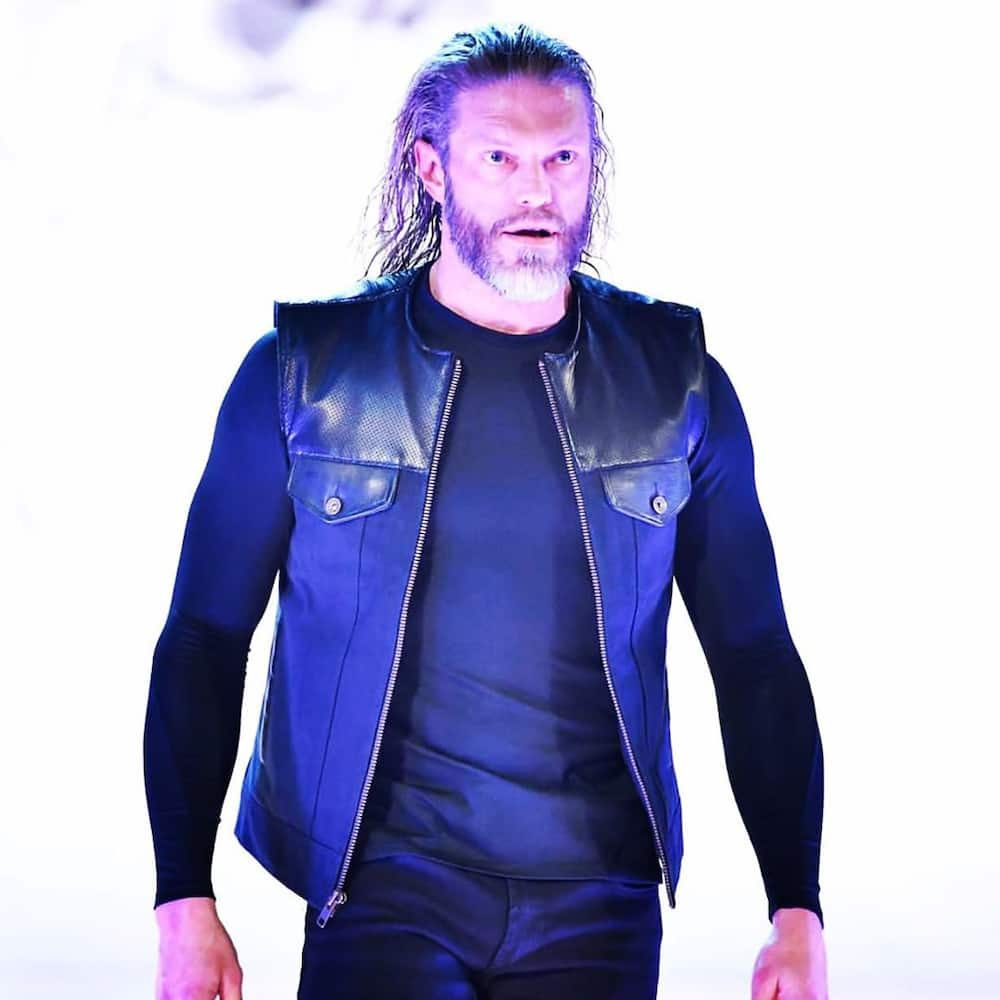 Since his school years, Edge wanted to be a superstar. He did free wrestling classes while attending school under the mentorship of Canadian Ron Hutchinson and Sweet Daddy Siki. He trained throughout and hoped to make it to WWE. His dream came true in 1998 when he signed a WWE developmental contract and made his first appearance on the ring.
He never had it easy performing at WWE as he had to fight established wrestlers like Stone Cold Austin and Matt Hardy to make it. He and his close friend Christian made a tag team that proved to other fighters that they were a duo to never mess with. He went solo afterwards and showed his determination by winning several WWE championships until his retirement in 2011.
READ ALSO: Ric Flair bio: nicknames, children, net worth, age
Who is Adam Copeland wife?
He is married to Beth Phoenix, a WWE woman champion and Hall of Famer. She is an American professional commenter and wrestler.
Adam Copeland and Beth Phoenix
Adam and Beth are former WWE champions. They were dating long before they got married. The couple got married in 2016. They have two children. Adam Copeland kids' names are Lyric and Ruby.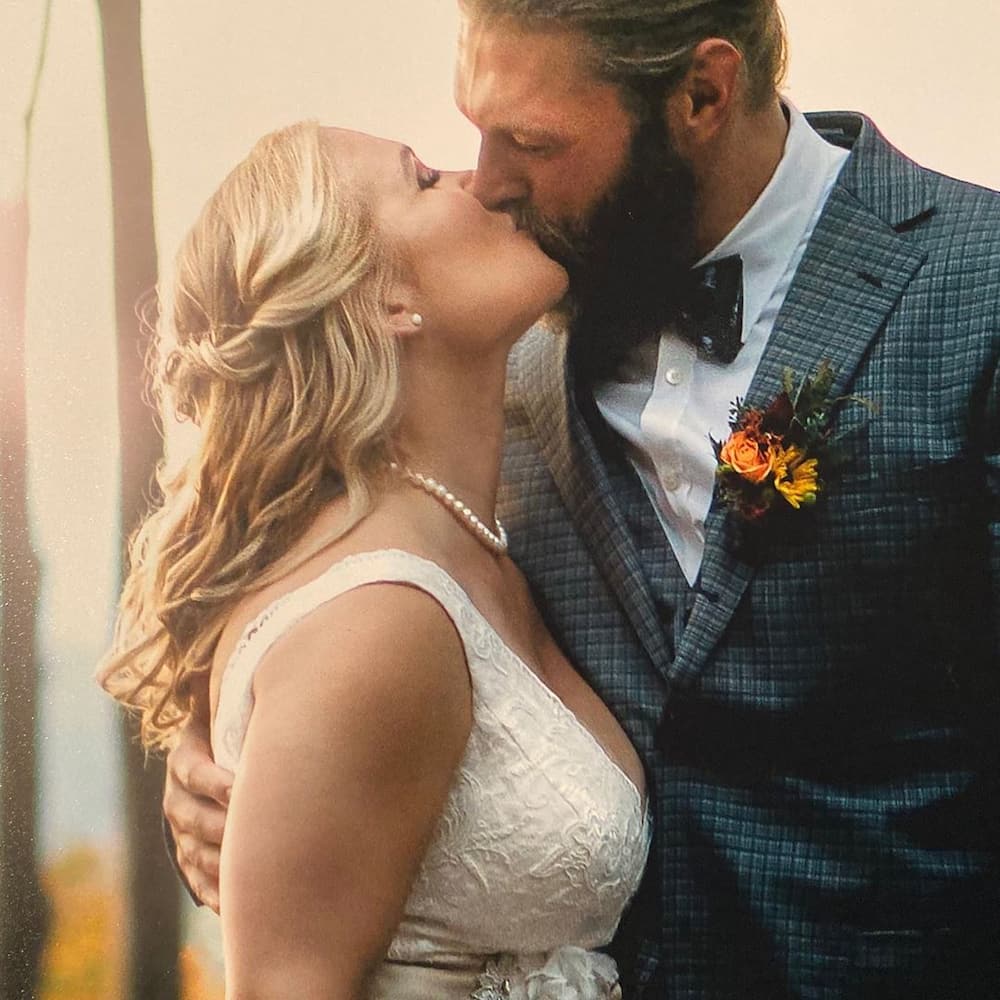 Adam Copeland net worth
He is estimated to be worth 14 million dollars from his many years of wrestling and receiving endorsements from WWE franchises.
Adam Copeland 2020
In January this year, Edge made a first-time appearance on WWE after nine years. He made it to number 21 in this year's Royal Rumble match. WWE fans were in awe during his comeback. Adam Copeland height is 1.9 meters, which gives him leverage against his opponents in the WWE ring.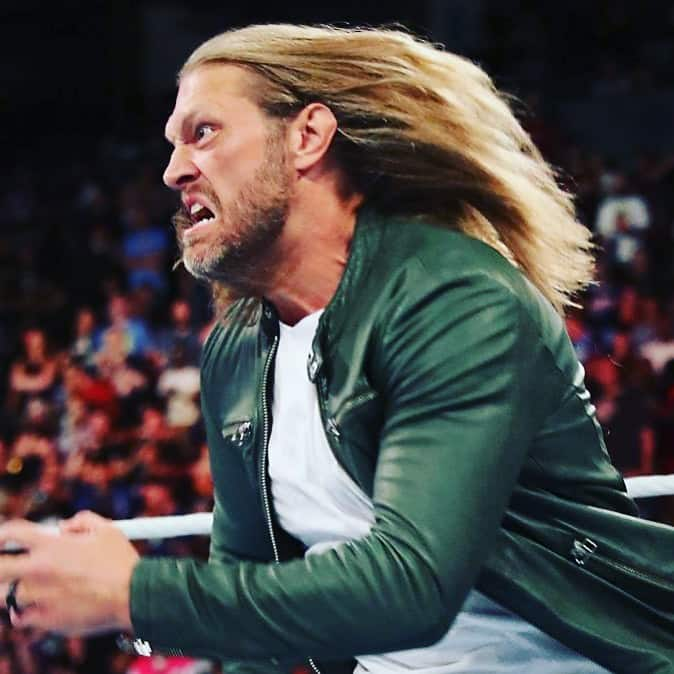 Adam Copeland movies
After his retirement in 2011, Edge embarked on an acting career. He acted as Dwight Hendrickson in the Syfy series known as Haven from 2011 to 2015. He also starred in the fifth season of Vikings on the history channel, where he played the role of Kjetill Flatnose.
Adam Copeland Twitter
Adam's Twitter account was on fire in January this year after making a comeback on WWE's Royal Rumble. Adam Copeland age at his comeback was 47 years.
Adam Copeland is a wrestler whose determination has earned him big wins in the WWE fighting ring. His dream of becoming a superstar came true after years of hard work and never deterring from his goal. He has held the World Championship title several times and been inducted into the WWE Hall of Fame.
READ ALSO: