How to make the tastiest butternut fritters in South Africa
You do not know deep flavors until you try South African butternut fritters. The cuisine is a popular treat in most of the households that have mastered its preparation secrets. Did you know that a well-prepared serving can leave you craving for more? You cannot help but lick your fingers every time you prepare some for your family and guests. Get over your ordinary gem squash calories and try easy pumpkin fritters now.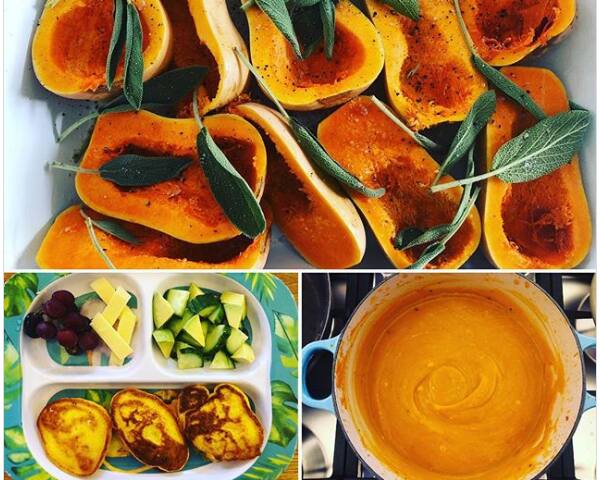 Notably, not as many people who love tasty butternut fritters know how to prepare it. You will no longer experience difficulties with our cooking methods at hand. Even better, we provide you with elaborate step-by-step directions to make your cooking experience more comfortable and worthwhile. You will no longer struggle with the pot when preparing butternut fritters if you follow our guide carefully.
How to make the tastiest butternut fritters
Cooking butternut fritters, sometimes called pumpkin fritters, is easy but often challenging to those preparing it for the first time. It is a matter of time before you realize the savory and sweet taste that makes this rare treat special. Besides the banting pumpkin fritters, there are several other crispy tasting alternatives that you can try right in your kitchen. What is the best of butternut recipes South Africa?
READ ALSO: 10 best vegan soya mince recipes South Africa
How do I make tasty butternut fritters? - Roasted butternut fritters recipe
If you happen to have too many butternuts in your kitchen, following this simple butternut fritters recipe will see them all finished in no time.
Ingredients
1 medium butternut
Garlic (depends with how much you would like )
A pinch of fine salt
6 eggs, lightly beaten
2 cups of milk
240 g of self-raising flour
2 tablespoons of cinnamon
Oil for frying
Cooking method
Roast the butternut with the garlic.
Once cooked, leave it to cool and then slice it into two halves. Scoop out the roasted butternut.
Add 12 tablespoons of the mash to the 6 eggs, 2 cups of milk, cinnamon, and the flour to get the batter you want.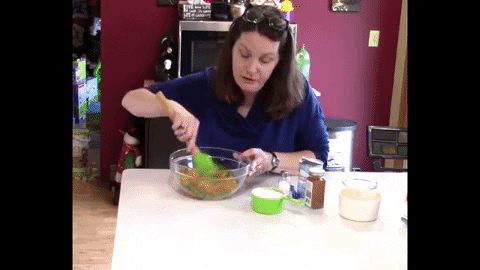 4. Mix the ingredients well, take the size you want, and carefully drop one by one into hot cooking oil. Fry the fritters for 4 minutes, 2 minutes on each side.
5. Repeat the process until you have used up all the batter.
Steamed/boiled butternut fritters recipe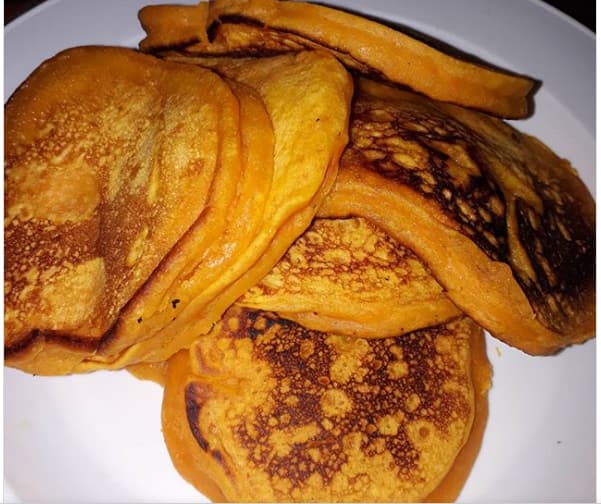 Note that you can use steamed butternut instead of roasted one by using the same ingredients as above.
Cooking method
Slice the butternut into two, lengthwise.
Scoop out the pips.
Place the two halves in a saucepan with the skin side down.
Add some water and then place a lid on the pan for the butternut to steam until the flesh softens.
Remove the steamed/boiled butternuts and let them cool.
Scoop the soft flesh and then mash it in a mixing bowl.
Take two cups of the mashed butternut and then add some salt and flour.
To the mixture, stir in the lightly beaten eggs to form a batter that can easily drop easily off a spoon.
Heat the oil and then carefully drop the tablespoons of the batter into the frying pan, without overcrowding them to allow spreading.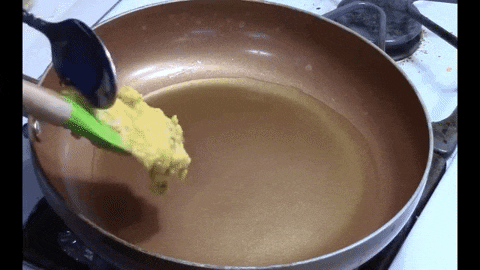 10. Turn the fritters until they fry on both sides.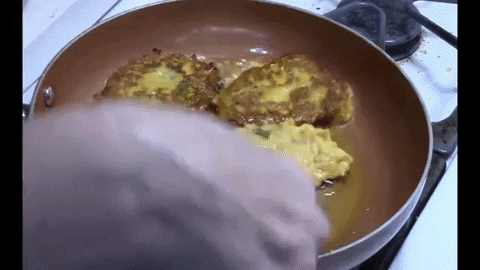 11. You can sprinkle a mixture of sugar and cinnamon to make them tastier.
Note that you can always tailor-make your fritters depending on the ingredients that you have. For instance, you can opt for butternut fritters no egg.
Pumpkin fritters recipe
Apart from butternuts, you can use pumpkins to make amazing fritters
Ingredients
½ cup of all-purpose flour
2 teaspoon of baking powder
½ teaspoon of table salt
1 teaspoon of ground cinnamon
15 Oz of canned pumpkin
2 large eggs, separated
3 sprays of cooking spray, divided
1 tablespoon of olive oil, divided
Cooking method
To get the best pumpkin fritters Cape Malay, it is helpful to assemble your ingredients and understand all the directions before proceeding.
Sift a mixture of flour, salt, baking powder, and cinnamon in a small bowl.
Combine egg yolks and pumpkin in a large mixing bowl to get an even mixture.
Whip the egg whites in a separate small bowl until soft peaks start forming.
Carefully add the flour mixture and the egg white mixture into the pumpkin mixture in alternating batches. Make sure to mix gently every time you introduce the mixture into the pumpkin.
Proceed to spray cooking oil in a large skillet and place it on medium-low heat.
Add one teaspoon of oil and then heat it until the oil starts to shimmer.
Now, drop four large spoonfuls of batter into the skillet to form four fritters.
Cook the fritters for about two minutes or until bubbles start forming along the sides.
Flip and proceed to cook the fritters for about two minutes or until they become light brown.
Now, remove the fritters and place them on a serving place before covering them to keep them warm.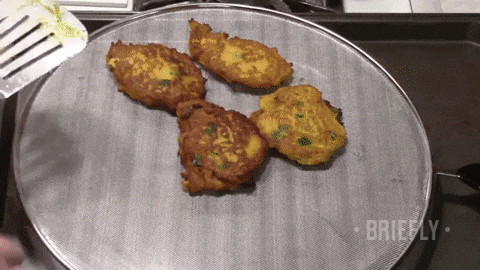 READ ALSO: 5 best ever savoury mince recipes South Africa
South African Pumpkin fritters is not only a great meal for its delicious taste but also for its healthy composition. The treat is prevalent among the locals because it takes in simple ingredients for refreshing bites. Butternut fitters is also a typical serving on dinner tables because it involves straightforward cooking directions. You will never go wrong serving butternut fritters to your family and friends regardless of the occasion.
READ ALSO:
How to make a delicious braai pie
How to make Dombolo: the best recipe with pictures
Banting bread recipes
Source: Briefly News