Soap operas have an interesting way of guaranteeing you coming back to them as soon as there are new episodes. Some thrive in romantic relationships that make you feel the actors are together in real life. Others thrive in hatred and the constant need for revenge. Bittersoet 2 has found a way of incorporating the two subjects to bring out an exciting story. These Bittersoet 2 teasers give snippets of how captivating the show is. You might want to check them out.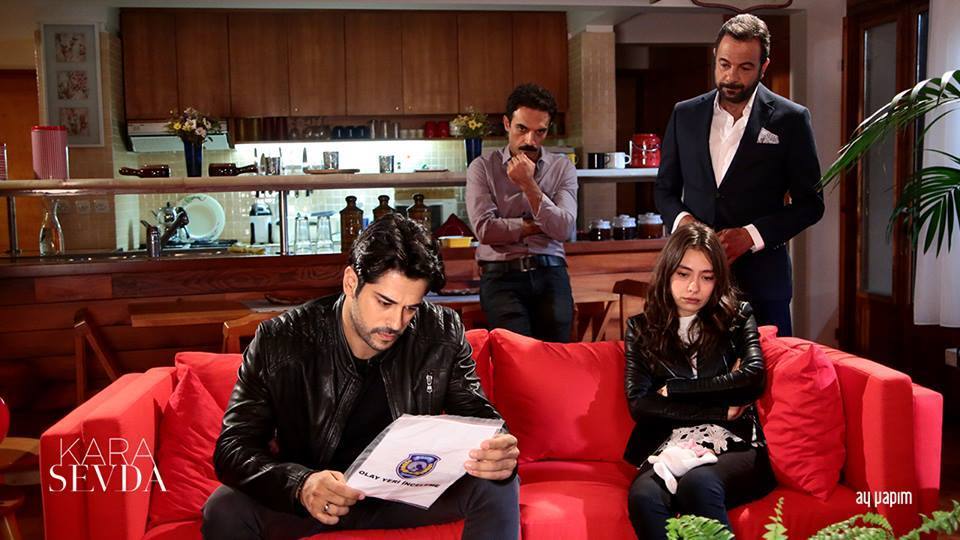 The twists and turns in Bittersoet 2 seem to have taken a new turn. Some of the Bittersoet 2 cast members have resorted to doing the unexpected and do not care whether they are permanently impacting the lives of those that they are targeting. Will the tension between Kemal and Emir end? Will the endless feuds and thirst for revenge be brought to an end? The only way to find out is through these Bittersoet 2 teasers for April 2020.
Bittersoet 2 teasers for April 2020
So much drama and humour await you in the oncoming Bittersoet 2 episodes. How about little snippets of how everything will unfold?
Episode 62 – Wednesday, 1st of April, 2020
Emir secretly plants a camera in Nihan's ward, and through an unexpected person, Nihan discovers that Emir is aware of her interactions with Kemal.
Episode 63 – Thursday, 2nd of April, 2020
Emir plots to sneak Deniz out of the country. Will he accomplish his mission as planned? Leyla is at a point where she has to make a critical decision.
Episode 64 – Friday, 3rd of April, 2020
Kemal makes a surprising move that expels Emir from his spot as chairman. Later, Kemal finds out about Emir's plan to sneak Deniz. How will he counter his move?
Episode 65 – Monday, 6th of April, 2020
Zeynep discovers that Kemal is Deniz's father, and Kemal and Nihan proceed to implement a risky plan. How is Emir going to be impacted if their plan bears fruits?
Episode 66 – Tuesday, 7th of April, 2020
Someone hinders the plans that Kemal has made, and in the process, he escapes an arrest thanks to the help that he received from an unexpected person. Also, through Banu, Emir finds out the identity of the person who interfered with his plans.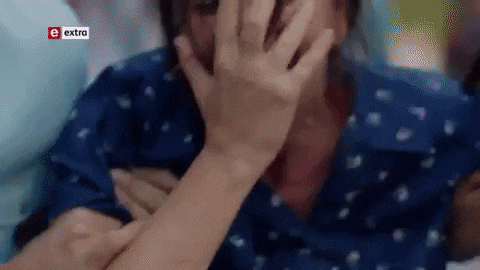 Episode 67 – Wednesday, 8th of April, 2020
Nihan courageously meets Deniz and Kemal; however, an unexpected thing happens in the process. Tarik discovers what Banu has been up to and he is not happy.
Episode 68 – Thursday, 9th of April, 2020
Kemal and Nihan hurriedly take Deniz to a health facility, and in the process, Kemal is arrested. Later, Kemal overhears Deniz as he addresses Emir as his father.
Episode 69 – Friday, 10th of April, 2020
Zehra devises a plan to have Kemal freed from prison. At the same time, Kemal finds out about Zeynep's move to rescue him from the police, and this makes him question her motive.
Episode 70 – Monday, 13th of April, 2020
Kemal is a few steps away from discovering what transpired in Ozan's ward as Leyla and Nihan play their Trump card in controlling the board. Meanwhile, Zeynep discovers something that leaves her shocked.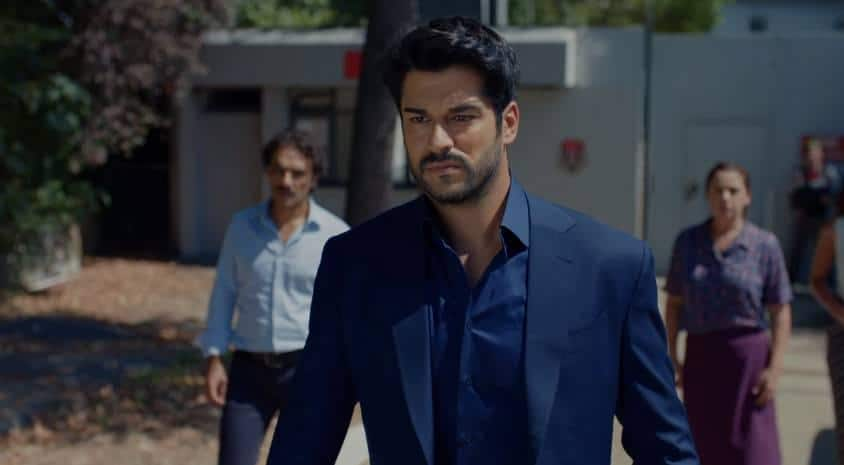 Episode 71 – Tuesday, 14th of April, 2020
Zeynep does not give in to the attempts that Emir makes to try and seduce her. On the other hand, Nihan and Kemal set out on a mission to find the lady who was Emir's accomplice when he attempted to abduct Ozan.
Episode 72 – Wednesday, 15th of April, 2020
Nihan and Kmal are convinced that they are a few steps from finding the truth. They have no idea that Emir is aware of their moves. Emir is pushed to the wall, and he nearly lets the cat out of the bag but changes his mind later.
Episode 73 – Thursday, 16th of April, 2020
Nihan falls victim to the trap that Emir had set and Tarik has to face another risk to come through for Zeynep. Asu interrogates her mother on whether she is going to pay back for the wrongs done to her. How is she going to respond to the questions?
Episode 74 – Friday, 17th of April, 2020
After the incident that Emir pulls at the restaurant, Nihan has to suffer the shame and stares, and Ayhan comes up with an interesting way of asking for Leyla's hand in marriage. What will her response be?
Episode 75 – Monday, 20th of April, 2020
The media conference that Emir had organised turns out to be a complete fail, and Zeynep is too desperate that she does the unexpected. Will Kemal make it on time to rescue her?
Episode 76 – Tuesday, 21st of April, 2020
Kemal is so angry because of Zeynep's silence that he resorts to taking her to the police station. At the station, Zeynep loses consciousness. How will Kemal react to her state? Meanwhile, will Nihal find out the truth when she opens Zeynep's house?
Episode 77 – Wednesday, 22nd of April, 2020
Kemal issues Asu with an ultimatum as Hakan asks for Zeynep's hand in marriage. What will her response be? Meanwhile, Emir persuades Zeynep to sell out Kemal. Will she play along?
Episode 78 – Thursday, 23rd of April, 2020
Asu and Emir join forces to come up with a plan and swindle Tarik, and Kemal and Nihan plan to surprise Deniz on his birthday.
Episode 79 – Friday, 24th of April, 2020
The video footage revealing Ozan's attempted abduction leaks, and when Kemal and Nihan come across it, they are left in shock.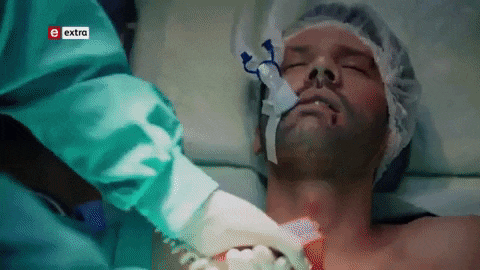 Episode 80 – Monday, 27th of April, 2020
Asu deceives Zeynep to open up about her location to Nihan, and Nihan sets out to find her. When she gets to the location, a heated confrontation ensues.
READ ALSO: Scandal! Teasers: April 2020
Episode 81 – Tuesday, 28th of April, 2020
Unwittingly, Hakan reveals to Vildan that Ozan was killed and Nihan offers to take Zeynep to the health facility when she realises that she is bleeding. In the process, Emir shows up to abduct her.
Episode 82 – Wednesday, 29th of April, 2020
The unexpected happens when Zeynep tries to escape, and in the process, she gets shot. The dilemma is, who could have pulled the trigger? Is it Vildan or Nihan? Who among the two will Kemal defend?
Episode 83 – Thursday, 30th of April, 2020
Vildan ends up behind bars although someone that she had not expected comes out as a witness, and she is then released. Meanwhile, Emir discovers that Nihan was obstructed when the accident happened. Therefore, he asks Tufan to find out the identity of the person who obstructed her.
Zeynep
Zeynep gets caught up in a fight between two people, and in the process, she gets hurt. Will she make it? How is the incident going to impact her future?
Kemal
When Zeynep is shot, Kemal is forced to make a tough decision about whom to defend. Who will he choose?
Bittersoet 2 teasers for April leave you with all the reasons to watch the show. Make sure to tune in to e.Tv every weekday at 17:30 or at 20:00 on eExtra for more content about the drama in the show.
READ ALSO: