- Hantavirus Pulmonary Syndrome (HPS) is a severe respiratory disease in humans caused by infection with hantaviruses
- Cases of human hantavirus infections occur sporadically, usually in rural areas where forests, fields, and farms offer suitable habitat for the virus's rodent hosts
- Due to the small number of HPS cases, the incubation time is not positively known
- On the basis of limited information, the symptoms may develop between one and eight weeks after exposure to fresh urine, droppings or saliva of infected rodents
- Early symptoms include fatigue, fever and muscle aches, especially in the large muscle groups including thighs, hips, back, and sometimes shoulders
- Late symptoms include coughing and shortness of breath, with the sensation of suffocation
- It was first confirmed in May 1993 after an outbreak of an unexplained pulmonary illness occurred in the US
PAY ATTENTION: Click "See First" under the "Following" tab to see Briefly.co.za News on your News Feed!
Reports of a person having died in China due to a virus called hantavirus spread panic across the globe at a time when the world is battling the novel coronavirus pandemic.
Hantavirus became one of the top trends on Twitter on Tuesday after the Chinese state media, The Global Times, tweeted about the unfortunate death sending shock waves around the world.
READ ALSO: Malema on walking dogs during lockdown: Rubbish won't be tolerated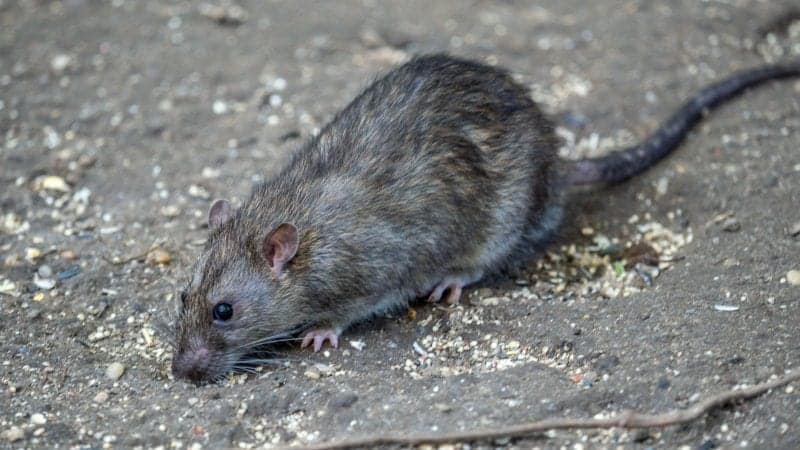 However, it turns out hantavirus is not a new bug and has been infecting humans for decades.
Nevertheless, people anxious about the novel coronavirus were quick to hit the panic button when they saw the report of the hantavirus-related death in China.
The Centers for Disease Control and Prevention (CDC) describes Hantavirus Pulmonary Syndrome (HPS) as a severe, sometimes fatal, respiratory disease caused by infection with hantaviruses.
These are a family of viruses which are spread mainly by rodents and can cause varied diseases in people.
READ ALSO: Coronavirus: Restaurants, bars, take-away joints to close for lockdown
Anyone who comes into contact with rodents that carry hantaviruses is at risk of HPS as rodent infestation in and around the home remains the primary risk for hantavirus exposure.
The CDC puts the mortality rate of HPS– the disease caused by the North American strains of the virus – as high as 36%.
This is much higher than the coronavirus's mortality rate which the World Health Organisation (WHO) estimates at 3.4%.
Symptoms include fever, muscle aches, headaches, coughing, nausea and vomiting.
Some patients can develop severe or life-threatening symptoms and it can take up to six weeks from the time of exposure for symptoms to appear.
According to the Ontario Ministry of Health, the disease has been reported in North America since 1993.
Canada only sees approximately three cases a year and the US has recorded about 35 annually.
Other strains of the disease have been identified in Europe and Asia since the 1950s.
A spokesperson for the Public Health Agency of Canada told Global News that the risk of getting infected with hantavirus in Canada or in other parts of the world is low.
Tracking the mystery disease: The story of Hantavirus Pulmonary Syndrome (HPS)
In May 1993, an outbreak of an unexplained pulmonary illness occurred in the southwestern region of the US known as The Four Corners including Arizona, New Mexico, Colorado and Utah.
A young, physically fit Navajo man suffering from shortness of breath was rushed to a hospital in New Mexico and died very rapidly.
While reviewing the results of the cause of his death, medical personnel discovered that the man's fiancée had died a few days before after showing similar symptoms.
An investigation combing the entire Four Corners region was launched by the New Mexico Office of Medical Investigations (OMI) to find any other people who had a similar case history.
Within a few hours, five young, healthy people who had all died after acute respiratory failure were located while additional cases of deaths were reported in the Four Corners area.
A series of laboratory tests had failed to identify causes of the deaths as caused by a known disease, such as the bubonic plague.
Researchers knew that all other known hantaviruses were transmitted to people by rodents such as mice and rats.
Therefore, an important part of their mission was to trap as many different species of rodents living in the Four Corners region to find the particular type of rodent that carried the virus.
Among rodents trapped, the deer mouse (Peromyscus maniculatus) was found to be the main host to a previously unknown type of hantavirus.
Since the deer mouse often lives near people in rural and semi-rural areas—in barns, woodpiles, and inside people's homes—researchers suspected it might be transmitting the virus to humans.
About 30% of the deer mice tested showed evidence of infection with hantavirus. Tests also showed that several other types of rodents were infected, although in lesser numbers.
In November 1993, the specific hantavirus that caused the Four Corners outbreak was isolated.
The Special Pathogens Branch at CDC used tissue from a deer mouse that had been trapped near a New Mexico home of a person who had gotten the disease and grew the virus from it in the lab.
The new virus was called Muerto Canyon virus — later changed to Sin Nombre virus (SNV) — and the new disease caused by the virus was named hantavirus pulmonary syndrome or HPS.
Other early cases of HPS were discovered by examining samples of tissue belonging to people who had died of unexplained adult respiratory distress syndrome.
By this method, the earliest known case of HPS that has been confirmed has been the case of a 38-year-old Utah man in 1959.
Wondering why the outbreak occurred in the Four Corners area?
The key answer to this question is that during this period, there were suddenly many more mice than usual.
The Four Corners area had been in a drought for several years. Then, in early 1993, heavy snows and rainfall helped drought-stricken plants and animals to revive and grow in numbers.
The area's deer mice had plenty to eat, and as a result, they reproduced so rapidly that there were ten times more mice in May 1993 than there had been in May of 1992.
With so many mice, it was more likely that mice and humans would come into contact with one another and thus more likely that the hantavirus would be transmitted to humans.
Enjoyed reading our story? Download BRIEFLY's news app on Google Play now and stay up-to-date with major South African news!