- On this day 60 years ago, Nelson Mandela burned his passbook and never carried it again
- His act was in protest against the Sharpeville massacre
- Apartheid regime police killed 69 people and injured 180 others on the day of the massacre
PAY ATTENTION: Click "See First" under the "Following" tab to see Briefly.co.za News on your News Feed!
Late former President Nelson Mandela was a renown anti-apartheid stalwart.
He was known for his stance against the apartheid regime. Mandela fought for the rights of those who were oppressed and disadvantaged.
He proved his heroism over and over until he passed away on December 5, 2013.
On this day, March 26, 1960 Mandela burned his passbook in protest against the Sharpeville massacre and never carried one again.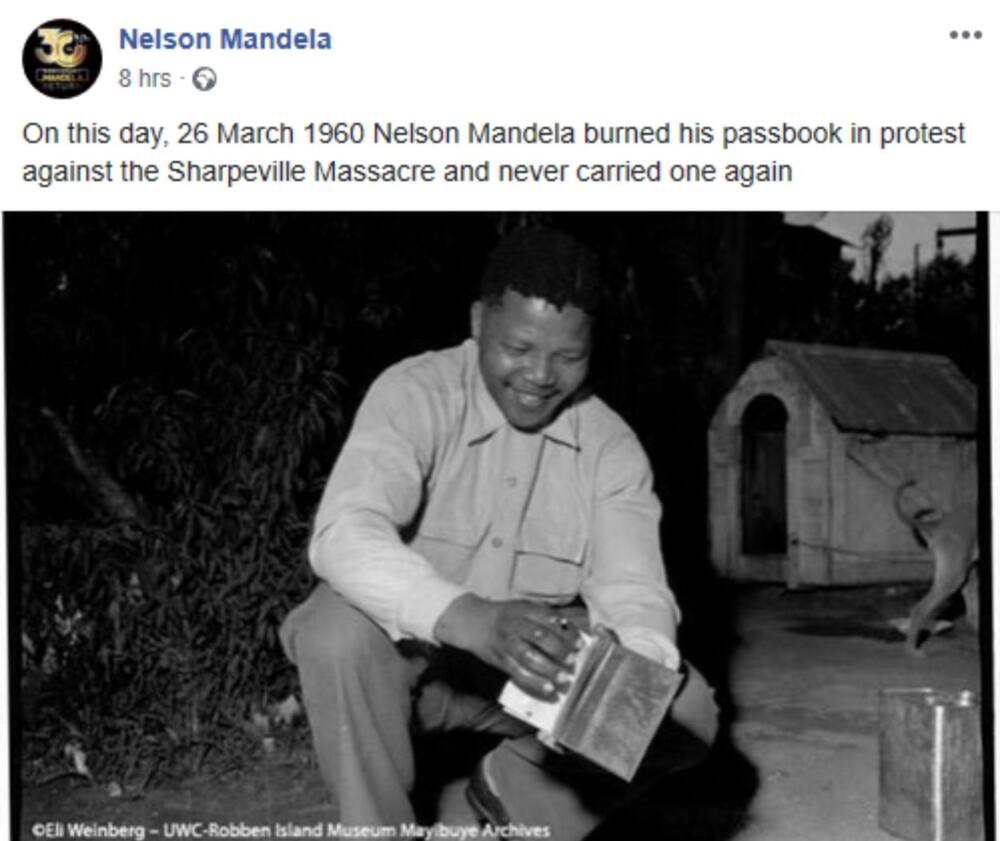 The Pass Laws Act of 1952 required black South Africans over the age of 16 to carry a passbook, known as a dompas, everywhere and at all times.
Mandela burned his passbook just a few days after the Sharpeville massacre had occurred.
It happened on March 21, 1960 at a police station in Sharpeville. Just a day after protest against pass laws, about 7 000 protesters went to the police station.
Apartheid police killed 69 people after they opened fire on the crowd, 180 people were injured.
READ ALSO: Lol, daughter tries broken TV prank on mom: "What happened here?"
In 1961, Mandela was arrested for treason and was acquitted, only to be arrested again in 1962 for illegally leaving the country.
He was sentenced to five years in Robben Island Prison and was put on trial again in 1964 on charges of sabotage. In June 1964, he was convicted along with several other ANC leaders and sentenced to life in prison.
He spent 27 years in jail. He later became the first democratically elected president in the country, serving from 1994 to 1999.
Mandela was the country's first black head of state.
Also on this day in 1999, Mandela delivered his final address to Parliament as the President of South Africa.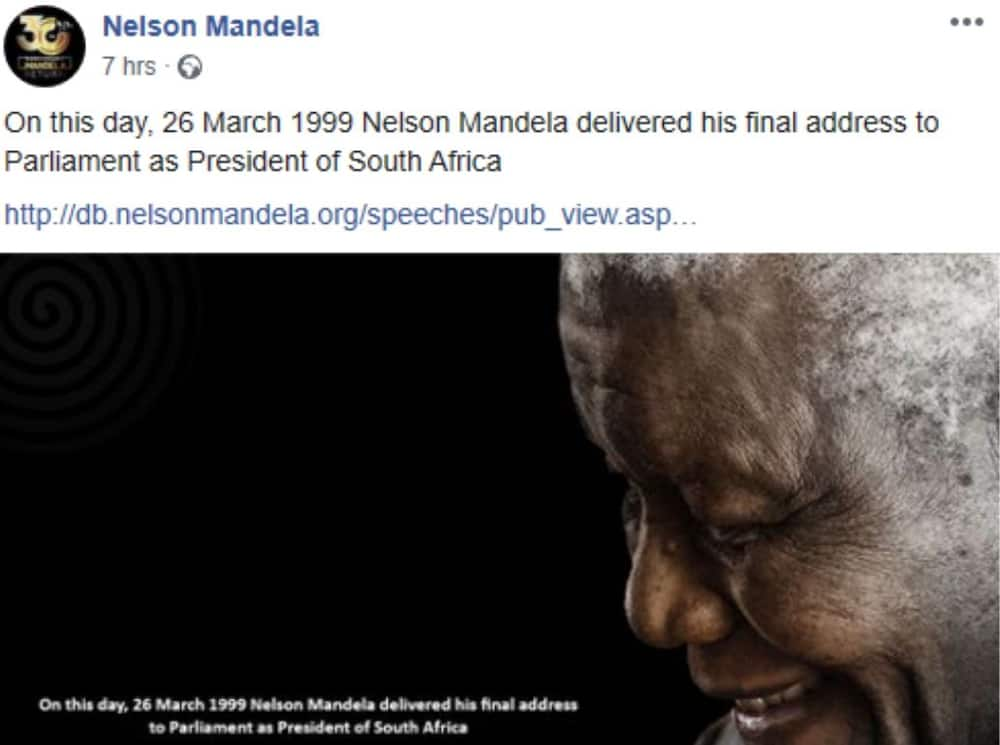 Enjoyed reading our story? Download BRIEFLY's news app on Google Play now and stay up-to-date with major South African news!