Every woman desires to enhance her looks and slay. For many women, this desire is as compelling as it can be, and no matter the risks involved, they will do it anyway. It, for example, doesn't take an expert to foresee the risks around placing sharp objects or sticky substances around the eye. Yet, eyelash extensions and related adornments are big business in the beauty industry.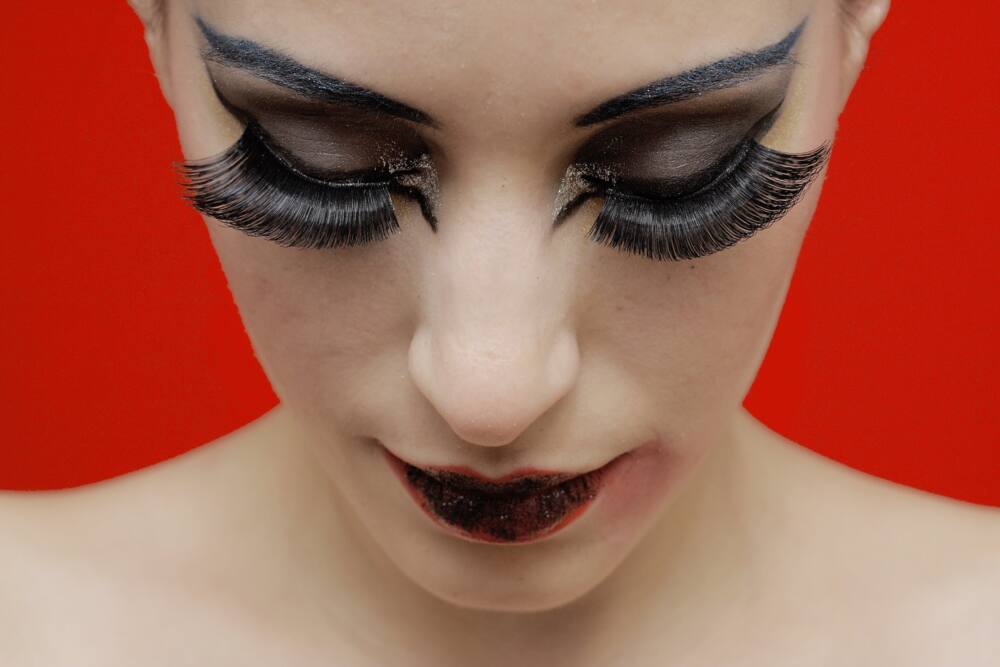 An eyelash extension is a decorative application that you can use to enhance the thickness, curliness, and length of your natural eyelashes. These extensions are made using materials like silk, horsehair, human hair, synthetic, and mink. Mainly, it is applied 1-2 millimeters from the base of the natural eyelash using cyanoacrylate adhesive.
Health risks
If you think about the risks associated with eyelash extensions, it is hard to understand why ladies still run after this make-up.
A medical expert, Dr. Orly Avitzur says,
"The risks of eyelash extensions are not only an allergic reaction to the attaching glue but the erosion of the inner surface of the eyelid."
It does not matter whether you use the ordinary glue-on versions or the pricey, high-end extensions because the risk is the same. Some common problems that you may experience include:
Your eyes can get a severe infection as dirt and bacteria collect on individual lashes.
Persistent irritation and redness
Swelling and inflammation
The formaldehyde in some glues can trigger allergic reactions that may result in oozing and crusting
There are cases where the adhesive has pulled out eyelashes, condemning the users to bald eyes.
What about the growth formulas, eyelash adornments, and eyelash dyes? Well, much as they enhance beauty, these applications also come with a fair share of risks. Based on their broad risk factor, some countries like the US have either banned or cautioned their citizens against using them because dyeing and tinting eyelashes are believed to cause blindness.
If you are crazy about eyelash adornments that involve glueing glass crystals or attaching wired charms to your eyelids, you better go slow because these present similar risks to those mentioned about the eyelash extensions.
To address the tendency to use eyelashes extensions and related harmful adornments, the US Food and Drug Administration (FDA) has approved the use of Latisse, which is administered on people who might have lost their eyelashes due to reasons such as chemotherapy. Latisse is applied to increase the lashes' length and thickness, but it still has several side effects:
Low eye pressure
Itching and redness
May stimulate hair to grow in unintended places
May cause permanently darkened eyelids
Your eye colour may change forever to green, blue or brown
READ ALSO: 35 TOP celebrity nail art ideas you will want to try out in 2020
How much do eyelash extensions cost in South Africa?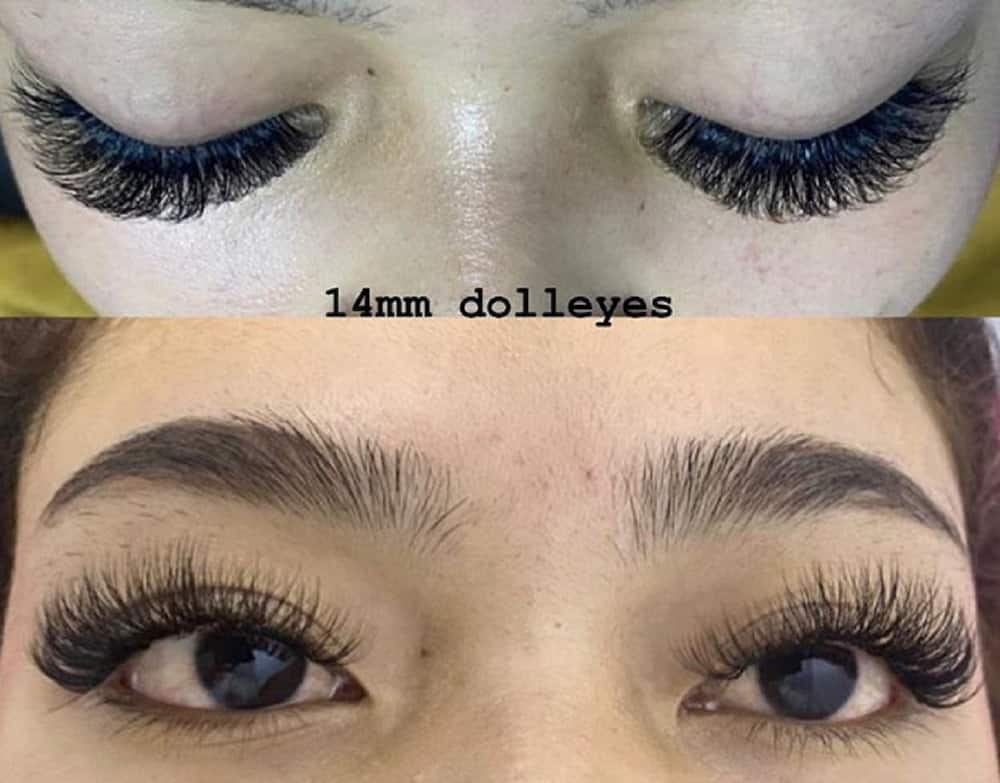 In South Africa, the cost to have your eye curtains decorated varies depending on certain factors. Roughly, though, they range between R 160 – R 1000. In one place, an appointment with a four-year experienced senior lash technician would cost you R1000, but you can pay R700 for a junior lash technician with a one-year experience at the same place. You can, however, get cheaper places where a one week fill can go for as low as R160.
READ ALSO: 5 Mzansi celeb goddesses who look absolutely flawless without makeup
Facts about lash extensions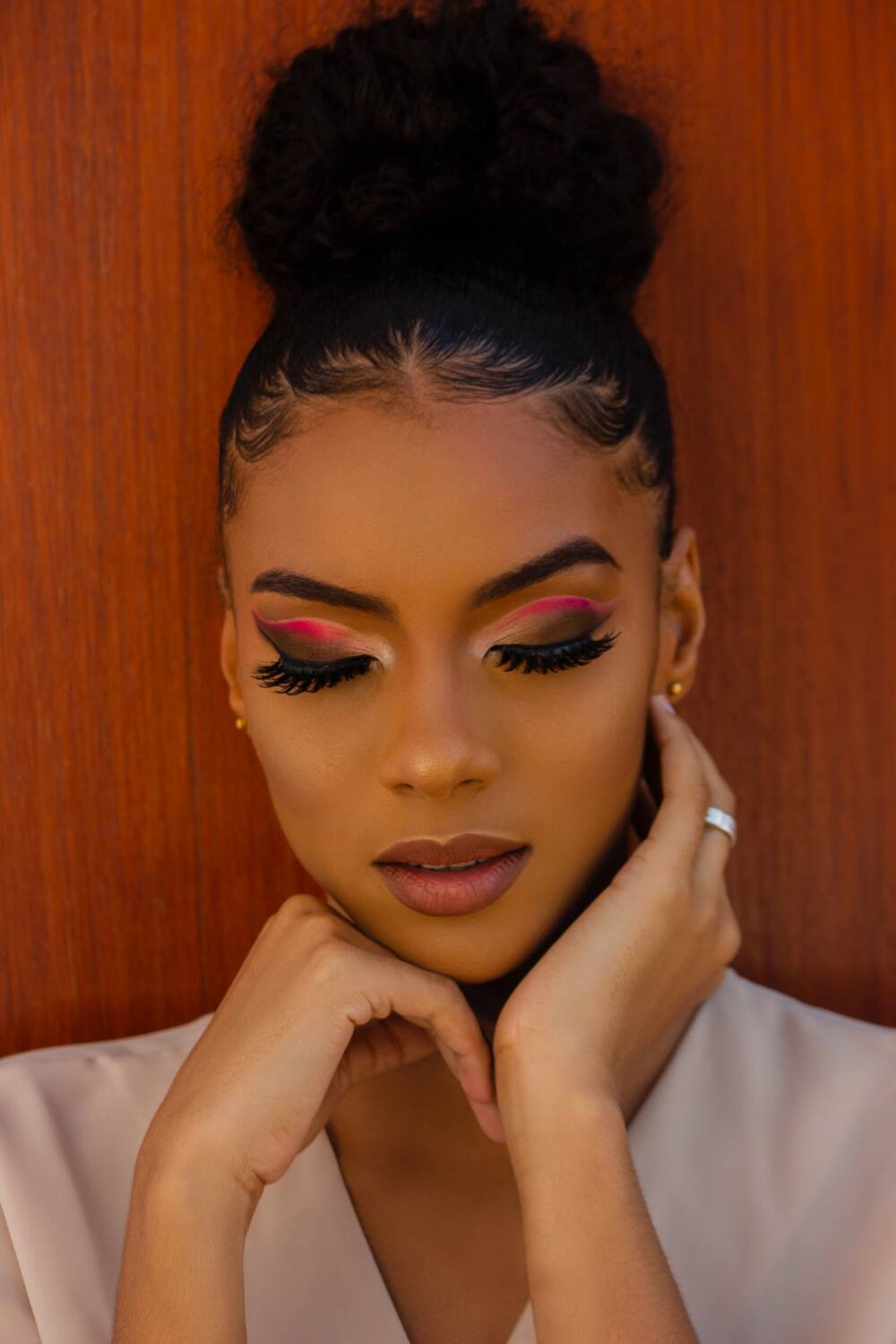 1. They can change your make-up routine
Besides creating a stunning look, lashes can significantly cut down the time you use on your lashes daily. All over a sudden, you will have to do away with pencil eyeliners, tubing mascaras, oil-based face cleaners, and your favourite waterproof liquid liner.
Why do you have to eliminate these?
Tubing mascara sticks more to the lash extension as compared to natural eyelashes.
Pencil eyeliners tangle the fake lashes.
Oil-based products affect the glue.
The waterproof liquid liner requires you to touch the lashes as you rub at the lash line.
2. The outcome depends on your natural lashes
Lash extensions are usually fixed to the natural lashes, so if you have thin, shorter eyelashes, it would be unrealistic to expect bushy or voluminous results. Your natural lashes can only carry a specified weight, so if you overload them, it may not end well.
3. Hygiene should be given top priority
After applying the extension eyelashes, you should keep them free from wetness for 12-24 hours. Thereafter, the cleansing routine must be stringently consistent. The reason for this is, if you do not clean them promptly, you may get infected by keratitis and conjunctivitis. For cleansing, use a gentle cleanser because the eye area is susceptible.
4. Longevity
How long do eyelash extensions last? Well, eyelash extensions last for about six to eight weeks, mostly depending on how your hair grows, and you are advised to maintain them every three to four weeks. Of course, they will fall off time and again, but for them to serve you longer, avoid pulling, rubbing, or picking at them.
5. You can choose from different materials
There are three most common types of eyelashes extensions, namely mink lash, synthetic, and faux mink.
Mink extensions are light and feathery. They maintain shape and are shinier.
Made from acrylic, synthetic lashes are shinier, denser, and much more durable. If you are looking for lasting lashes, then go for the synthetic type.
Silk lashes are more flexible and elegant. They retain a good shape. If you have weak natural lashes, these are the extensions you need to use.
If applied professionally, eyelash extensions may not be harmful, depending on the type you use and how you maintain them. However, they can still be very harmful to your eyelashes and eyes.
READ ALSO: