Rhythm City Teasers: April 2020
The notion that soapies are a ladies kind of thing should be a thing of the past. Currently, South African shows have gone a notch higher in diversifying their content to accommodate many people. Not only do they bring out the drama and humour part, but they also put across crucial messages and challenges that society is facing every day. These Rhythm City teasers for April 2020 will show how deep and creative the show really is.
Watching soap operas is one of the simple ways to have fun during this difficult time. Rhythm City is the ideal soap opera to engross in because of the homeliness that it creates. These Rhythm City teasers for April 2020 will give you hints on what to expect.
Rhythm City teasers for April 2020
Are you wondering what the show has in store for you in April? These highlights are the tip of the iceberg on what to anticipate in April 2020.
Episode 3323 – Wednesday, 1st of April, 2020
Jamaica and Fats have to come to terms with what is happening, and Madikgetla decides to lead a reckless life. Meanwhile, Rene is reluctant about seeking help from a professional.
Episode 3324 – Thursday, 2nd of April, 2020
Sabelo is referred to as an impimpi, and Mzi is so overwhelmed by her anger that she lets it out on someone. At the same time, Robert says some hurtful things that make Puleng want to betray Suffo.
Episode 3325– Friday, 3rd of April, 2020
Lefa lets what people say about him get into his head, and someone makes a plan for Japan to be referred to as an impimpi. The worst happens when the truth about the lies that Rene has been telling comes out.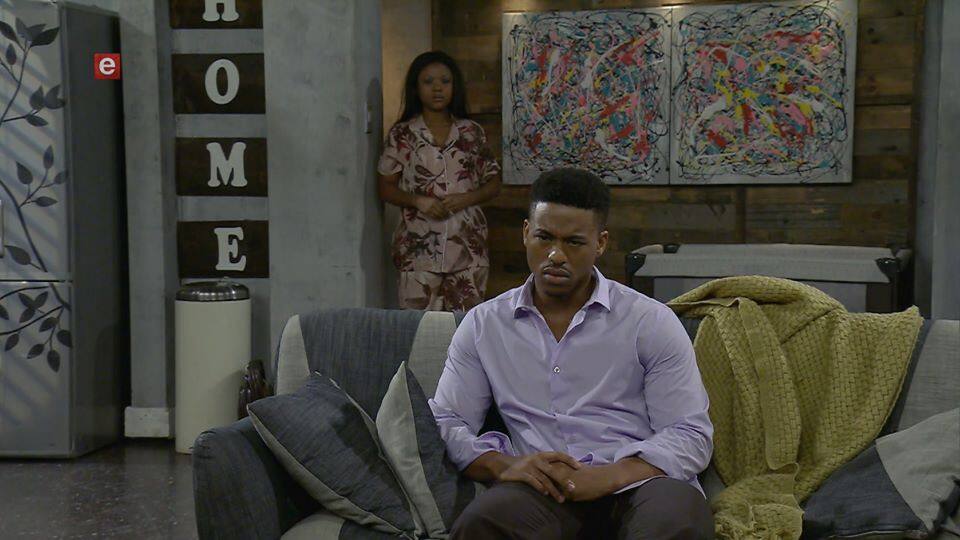 Episode 3326 – Monday, 6th of April, 2020
Lefa does something to draw Warona's attention, and Sabelo pulls the deadly tango moves with Japan. However, Rene gets so torn down by her situation that she makes a desperate decision.
Episode 3327 – Tuesday, 7th of April, 2020
Lefa devises a smart idea as Chicken throws one of the closest people in his circle under the bus. Meanwhile, Rene holds someone in captivity. Will this make her situation worse than it is?
Episode 3328 – Wednesday, 8th of April, 2020
Lefa makes a decision that might have long-term consequences, and Suffo implements a dangerous move that targets the 68s. Mzi is left with no other option but to come through for Dikeledi as she gets into labour.
Episode 3329 – Thursday, 9th of April, 2020
Lefa trusts the people in his circle so much that he lets them in his plans, and Suffo is successful in his intention to hurt the 68s. The move that Rene makes can have dire consequences on her future.
Episode 3330 – Friday, 10th of April, 2020
Chicken makes plans to treat Suffo, and the police are forced to do the unexpected, but their move makes Mzi depressed.
Episode 3331 – Monday, 13th of April, 2020
Lefa does something that lands him in trouble, and Chicken is disappointed for not receiving the support that he needs. Meanwhile, Rene is overwhelmed by her problems, and Mzi seems to be losing hope as time goes by.
Episode 3332 – Tuesday, 14th of April, 2020
After a series of going back and forth, Suffo reaches a consensus with the people that he had disagreed with. Lefa and Rene admit that they have to face the consequences of their actions.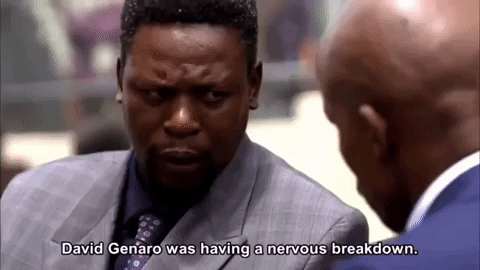 Episode 3333 – Wednesday, 15th of April, 2020
Suffo takes pride in Khule's success, and Mzi beats himself for what is happening to him. In the meantime, Lefa is shocked by the response that he gets from his list.
Episode 3334 – Thursday, 16th of April, 2020
Mapula feels restless when she thinks about Duma's release, and Lefa changes his company and joins the cool kids. Khulekani, on the other hand, is reluctant about fixing his differences with Ziyanda.
Episode 3335 – Friday, 17th of April, 2020
Conflict arises from Lefa's relation with the kids from wealthy families, and Mapula feels overwhelmed by the expectations that people have of him. Zinhle loses control of her emotions, although Khule extends a gesture of peace towards her.
Episode 3336 – Monday, 20th of April, 2020
The peace talks that Ziyanda and Khule engage in seem to be promising although something arises and it disorients them.
Episode 3337 – Tuesday, 21st of April, 2020
Information about Lefa's interaction with the new group of wanted people comes out, and Mapula resolves to start a new page. On the other hand, Ziyanda struggles to recall when she attacked Khule.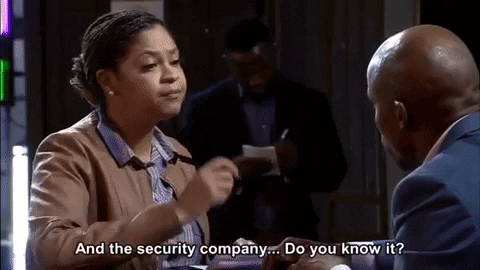 Episode 3338 – Wednesday, 22nd of April, 2020
Ziyanda reminiscences on her past experiences, and she ends up getting haunted by the tortures that her former companion made her go through.
Episode 3339 – Thursday, 23rd of April, 2020
Dikotsi plants a trap for Lefa as Ziyanda resolves to spiritual guidance as a solution for her miseries, and Maputo returns to the game.
READ ALSO: Arendsvlei Teasers: April 2020
Episode 3340 – Friday, 24th of April, 2020
Someone harasses a young girl in Lefa's school. Will he be blamed for this? Dumi and Mapulo awkwardly reunite, and David Genaro makes himself recognised regardless of his situation.
Episode 3341 – Monday, 27th of April, 2020
Lefa confronts Dikotsi, and Ziyanda delivers some shocking news to Lerato. Dumi is overwhelmed by guilt and shame.
Episode 3342 – Tuesday, 28th of April, 2020
The much-talked-about list is finally revealed, and it leaves everyone in shock. Mapula loses control of his emotions and gets into partying, and Ziyanda still feels tormented by David's demons and the guilt is killing her.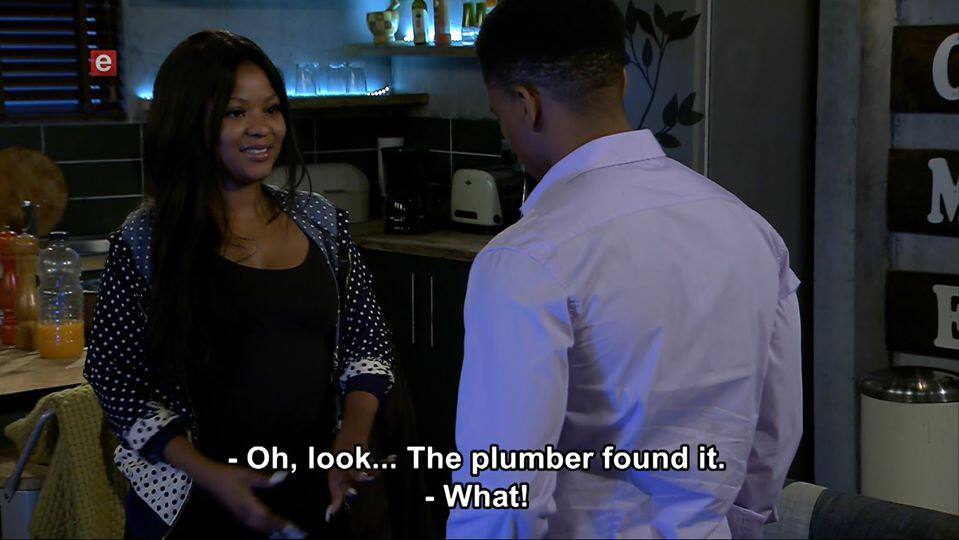 Episode 3343 – Wednesday, 29th of April, 2020
Lefa is afraid that Mandisa might get hurt, and Pearl talks Ziyanda into developing a relationship with her father. In the meantime, Mapula is rushed to the hospital by the Khuses. What could have happened to her?
Episode 3344 – Thursday, 30th of April, 2020
Lefa beats himself up for being the reason why Mandisa tried to commit suicide. Blossom admonishes Gift, and this raises the suspicions that Banele has been having. At the same time, David discloses the identity of Bongi's killer to Ziyanda.
Lefa
Lefa comes up with a plan, and when he opens up about it, hell breaks loose, and he ends up in a series of problems. He tries to change his company but still gets into more trouble.
Ziyanda
Ziyanda is still traumatised by her past experiences, and she feels tormented by the people that caused her pain.
Rhythm City teasers for April 2020 are a reflection of how tensed up the show will be in April. You might want to catch your favourite cast members as they throw one another under the bus. The only way to find out more sauce about the show is by tuning in to e.Tv every weekday at 19:00.
READ ALSO:
Kulfi The Singing Star teasers: May 2020
Isibaya Teasers: April 2020
Scandal! Teasers: April 2020
The River 1 (on Mzansi Magic) Teasers: April 2020
Source: Briefly News