Free employment contract template: how to write
Employment contracts are documents that explain the legal relationship between an employer and a worker. Most of them outline every aspect of the job, including the dos and don'ts by both parties. Overall, they are essential because they protect their rights in case there is a misunderstanding. That said, do you know how to use an employment contract template or where to get one?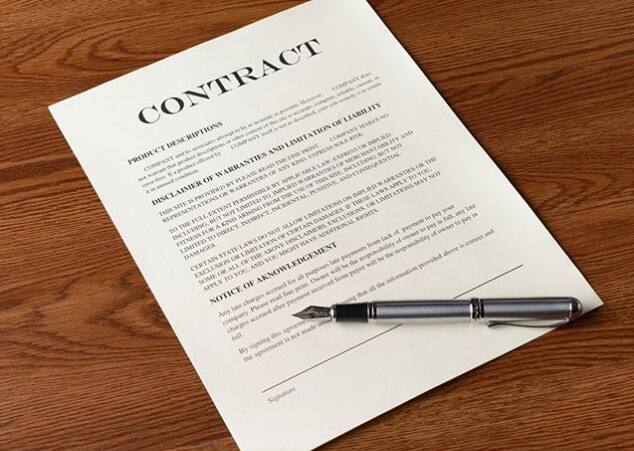 Workers are among the essential resources of any business. Often, they become productive when they know their interests are secured. For that reason, as a business owner, you have an obligation to come up with an agreement that guides your working relationship with them, an employment agreement.
Top facts about contracts of employment
Below are all the essential facts you may need to know regarding these special document.
Types of contract of employment
There are three main types of employment contracts. They are permanent, fixed, and casual contracts. The contracts are further divided into three based on the form of agreement. They include:
Written agreements
Verbal/oral agreements
Implied agreements
How to write a contract of employment
There are two critical stages of writing a job contract: the preparation phase and the actual drafting of the agreement.
Established businesses usually hire a lawyer to draft this critical document. In an instance, a business owner cannot afford the services of an attorney; they can create one for themselves in line with the provision of the law. So, how do you go about the preparation part?
1. Identify the drive for hiring
As a business owner, you need to know where you need an extra hand in your firm. This way, even the prospective candidates will understand what is expected of them when they are finally hired. You can also do a quick search on the internet on how other businesses have tackled it to get the inspiration.
READ ALSO: IELTS South Africa: test dates, fees, locations, log in, results, contact details
2. Layout your job description
The job descriptions used for advertisement come handy here. Use them to identify the duties you missed out. Besides, you do not want to regret long after the contract has been sealed.
3. Outline your company policies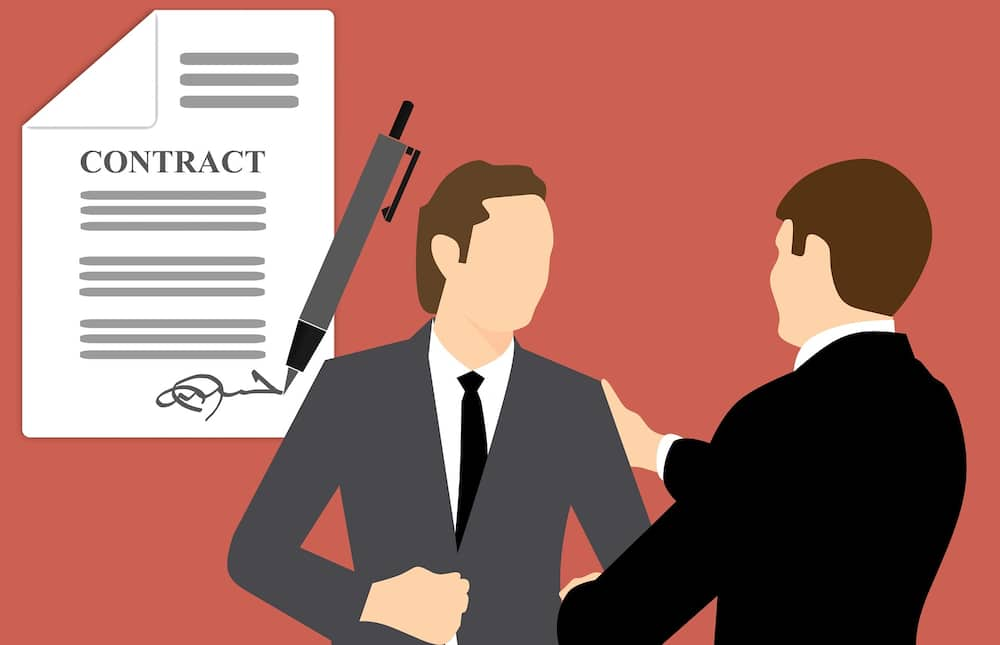 Write down both the workplace and government rules you would love to be observed by the employee. Similarly, you can draft a non-disclosure agreement for the case of proprietary information. State the repercussions for disclosing such information.
4. Think through what ensues when a worker leaves/quits
Obviously, a contract can end or be exterminated due to various circumstances. How would you want the employee to behave after leaving now that he/she knows a lot of secrets about your company? Will you allow them to work for a competitor? Well, you should be able to factor some of these aspects when designing a contract.
5. Seek legal advice
What does the employment attorney think about your rules and regulations? He/she should advise you on what to do to make it perfect before you move to the actual drafting stage.
Fundamental elements
This is the second and most crucial phase in writing a job contract. Well, a standard employment agreement should entail the following components:
1. Create a simple title
Type a self-explanatory and straightforward title on top on the template. You are allowed to include the name of the firm in the title. For example, it can be Silicon Shakers' Employment Contract.
2. Define the parties
This is the part that officially states the name of the firm and all the details of the employee, including their addresses. Remember, indicating the location of the business is necessary for this section. Similarly, outline the specific role(s) of an employer and the commencement date.
3. Benefits and considerations
This part is essential for any contract. It states how the employee will be paid and other entitlements such as bonuses and overtime, among other types of compensation.
4. List terms and conditions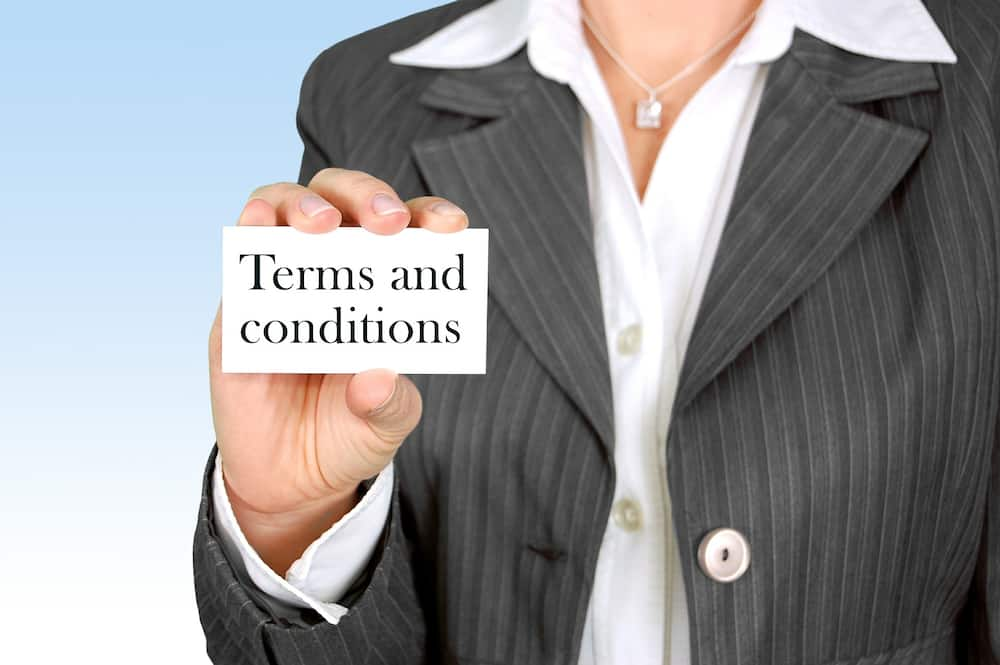 Be clear on what you want the employer to abide by including dress code, sick days, vacation pay and other packages. Also, ensure your regulations are in line with those of the labour laws. This is the part that determines whether the employee will sign the agreement or not.
5. Be clear on the position and duties
Define the responsibilities of the worker. Typically, duties are outlined when advertising a position. List them again in the contract to avoid surprises from the staff. If they are many, you can attach them separately alongside other contract requirements.
6. State the length of the contract
Specify the period you want the agreement to hold. Otherwise, it may run forever, and you will not be in a position to exterminate it. Both the fixed-term employment contract template South Africa requirements are somewhat similar to those of part-time agreement. They have a field where you are supposed to indicate the length.
READ ALSO: Free CV template South Africa in 2020
7. Confidentiality
Organizations have top secrets that should be shared within their premises. As a business owner, you have an obligation to protect such information in an instance, the contract expires or is exterminated. Employers should agree not to disclose such information once they leave. Otherwise, they must agree to suffer the consequences.
8. Disciplinary measures and dispute resolution
State how you would like to solve disputes if any. It can either be through arbitration/choice of law or negotiation. In case you decide to seek the intervention of an attorney, parties should agree on to share the costs.
9. Termination procedure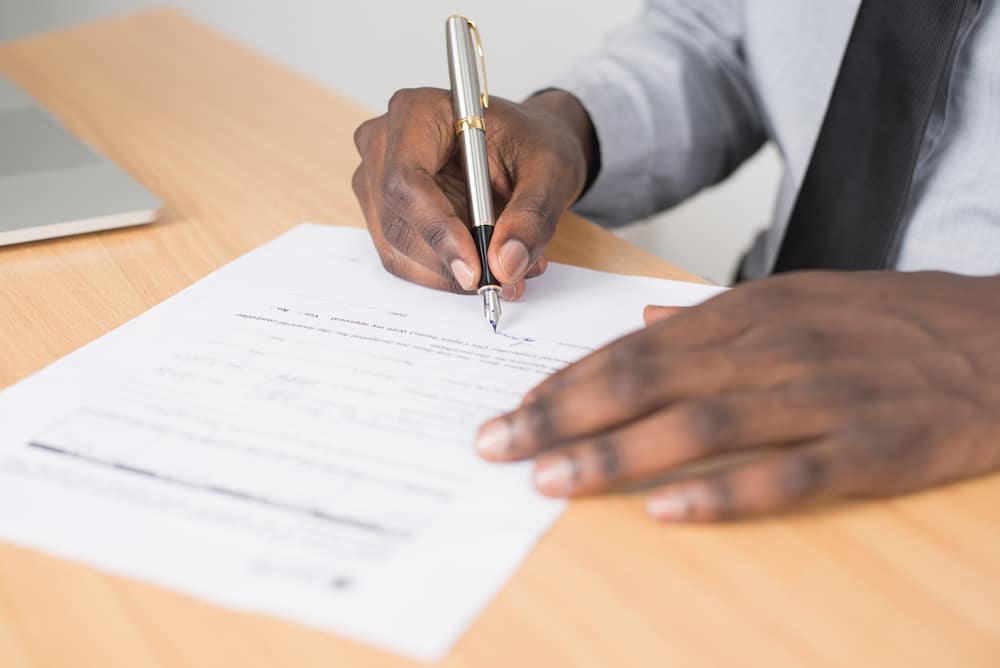 All templates, including the free basic employment contract template, should have a section that gives the procedure for termination. Make use of this section by defining the circumstances under which your working relationship can come to an end.
10. Staff reviews
The performance review is an essential aspect of the growth and development of a company. Define the procedure for reviewing your workers. This will avoid unnecessary surprises from the part of the employer. Similarly, state the consequences of the evaluations to their benefits, especially bonuses.
11. Other clauses
Some business owners may consider adding other provisions to the agreement to make it robust. Some of the other clauses to add are probationary, non-solicitation, non-compete, failsafe among many others.
Finally, revise it in the presence of an attorney before declaring it official for use. In case of a problem, you can correct it together. Otherwise, you may suffer the consequences later before coming up with another new employment contract.
We hope that you have understood the components of an ideal employment contract template. Now it is time to draft one for your business. Importantly, ensure it meets the requirements of both parties. You can also seek legal advice in case you are not sure of a thing or two.
DISCLAIMER: This article is intended for general informational purposes only and does not address individual circumstances. It is not a substitute for professional advice or help and should not be relied on to make decisions of any kind. Any action you take upon the information presented in this article is strictly at your own risk and responsibility!
READ ALSO:
Tips on how to write a report 2020: guide, format, samples
How to make and keep your top new year resolutions
The complete application process for the letter of good standing
Source: Briefly News