- Velli Sagadavan's blindness has not stopped her from living life to the fullest
- In her 60 years, she has completed law studies, runs a thriving law practice, cycles competitively and has travelled around the globe
- She was born blind but this has not hampered her spirit of adventure
PAY ATTENTION: Click "See First" under the "Following" tab to see Briefly.co.za News on your News Feed!
By Neesha Maharaj - Freelance Journalist
The Durban woman was born blind and despite this impairment has an affinity for taking on challenging tasks. She studied law at the former University of Durban-Westville at a time when there had been limited resources for the blind
"I was studying law at a time when there were few Braille books. I had to record my law notes which meant getting somebody to read out the notes for me after lectures. There was a library for the blind, however the turnaround time in providing information was bad and I'd find myself with the relevant information very close to examinations," said Sagadavan.
"When I was growing up society had prejudices about blind people and what we could and could not do. There was this perception that because of my blindness I could not achieve much in life. I chose to pursue a law career despite this demotivating attitude of people. I chose a career in law because there weren't many career choices at the time," she said.
Over the years people's perceptions have changed and they tend to be less biased against the blind, said Sagadavan.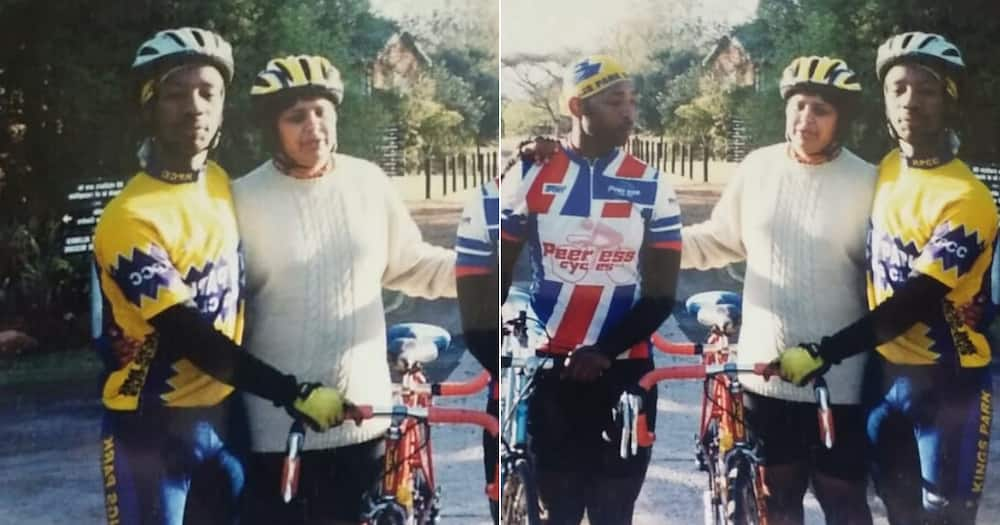 For the past 30 years, Sagadavan has been running a legal practice focusing on Road Accident Fund claims for people who have encountered injuries due to road accidents.
"As a blind person running a law practice can be challenging. I am dependent on my staff for many things, therefore I need to know that the people I employ are trustworthy and good," said Sagadavan.
READ ALSO: Somizi Mhlongo silences haters with clip of future him & Mohale
She is inspired by her clients and their cases. Knowing she has succeeded in helping a client whether it's a small or big claim is most rewarding and satisfying for Sagadavan.
After a 35 year career in law, she has no plans to retire any time soon.
In her 20s Sagadavan began cycling and motor car racing. She was the first blind person to be awarded provincial colours for motor car rallying.
"I love the challenge cycling affords me. Riding up a hill like Franshoek in Cape Town, for example, is spectacular. Completing such a task is most rewarding."
She has completed several cycling tours like the Argus, 94.7 and Amashova races. She cycles on a tandem bicycle with a sighted navigator who guides the direction she has to take.
Travelling the world over has been something Sagadavan has loved doing with her favourite destination being Victoria Falls in Zimbabwe. She loves visiting new places, meeting people of different cultures and sampling their cuisines.
In her spare time, Sagadavan loves going to the gym, swimming and taking long walks.
Enjoyed reading our story? Download BRIEFLY's news app on Google Play now and stay up-to-date with major South African news!