Gomora Teasers: April 2020
Isithembiso ended on a high note. Love overcame all the tribulations. Who was your favorite couple or character on Isithembiso? The new soapie, Gomora, brings more fire! April 2020 Gomora teasers highlight the exciting parts of the premiere episodes. The drama shows how the rich and the poor coexist regardless of their differences. It brings out different themes like betrayal, love and revenge, crime and justice, and more. Its premiere episodes have been on air since 30th March 2020 on Mzansi Magic. Tune in from Mondays to Fridays at 1930 hrs.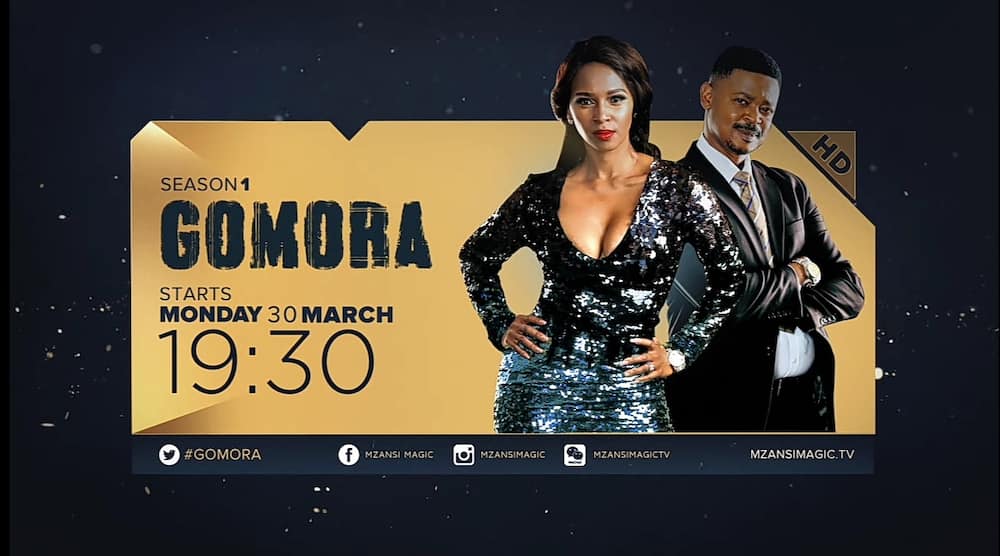 Thuthi (the lead character) grew up in Alex, where most of the families are poor. She married a wealthy man who lived in Sandton, but she let go of the affluent lifestyle after a tragedy occurred. Thathi's predicaments were caused by betrayal from her close friends and family, including her mother and her husband. However, she overcame many struggles for her children's sake.
Why is every telenovela lover in SA talking about Gomora?
The scenes will leave you sad, happy, anxious, and tense because they are unpredictable.
The secrets that are making the lives of the characters a living hell
Many secrets change the lives of many characters in the play, but the secret-keepers do not want to speak up.
1st April: Wednesday (E3)
Ntokozo's guilty conscience is torturing him. The truth about Mbongeni is revealed to Thathi, and it wrecks her entire inner being. The Ntokozo and Mazet commission themselves to search for a medal. How long will it take for them to find it?
2nd April: Thursday (E4)
Thathi is so humiliated in court that she is left with no option but to confess to her family. The guilt that torments Ntokozo has reached its peak. However, he has realizes that he is in danger.
Past lovers, Melusi and Gladys, rekindle their love
Is this a true love, lust, or game?
3rd April: Friday (E5)
More secrets about Mbongeni unfold, and Thathi's heart shatters into a million pieces. Old love blossoms between Gladys and Melusi. Melusi is dancing to a sweet tune of love, but he is clueless that the crafty Gladys is a DJ. When will Ntokozo free himself from those mind-torturing secrets?
6th April: Monday (E6)
The rosy life that turned sour is too hard for Thathi and her kids to adapt. Sonto is a step ahead of the police because she knows that they have found strong evidence that will implicate her. Teddy endures public ridicule because of the uncouth behavior of a family member. Ntokozo is at crossroads because the truth may come out soon.
7th April: Tuesday (E7)
Melusi finds out that the medal found at the crime scene belongs to one of his students. Ntokozo and Teddy become friends. Thathi receives startling news from her attorney.
8th April: Wednesday (E8)
Teddy jeopardizes his freedom because of his friend, Ntokozo. The true friends of Thathi are by her side in these trying times. She learns not to trust people easily.
Will Sonto save her daughter from a life of pain?
Sonto is on a mission to stop the misery that Thathi is going through.
9th April: Thursday (E9)
Sonto is determined to save Thathi from the life of pain and hopelessness that is drowning her. Ntokozo vows to prove Teddy's innocence; therefore, he devotes all his energy towards the case.
10th April: Friday (E10)
Thathi is in despair. Luckily enough, she comes across critical evidence. Detective Kolisi bears good news to Thathi that also consoles Sonto. Gladys' marriage is on the rocks, and Ntokozo is devastated because Ndaba has relocated to Alex.
13th April: Monday (E11)
If Melusi and Gladys could foretell that their good deeds would endanger their son's life, they could not be so kind. Thathi gives the detective a call to tip him a lead in the case that everyone has overlooked. Sonto feels that Thathi is too close to exposing her because she has discovered more evidence.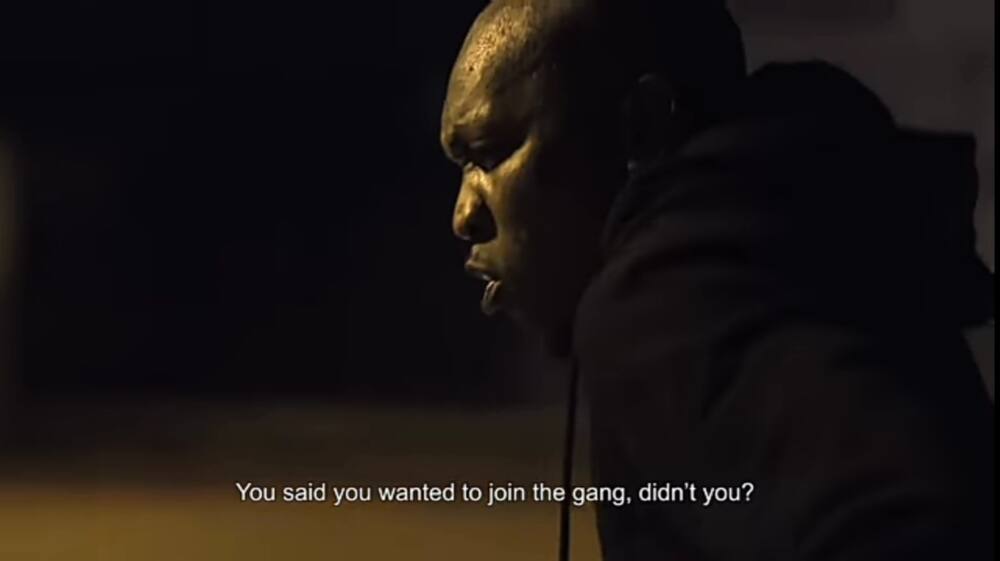 14th April 2020: Tuesday (E12)
Sonto has to use crafty ways to sabotage Thathi's plan to report the hijacking. Zodwa makes a hasty but critical decision to safeguard the future of Teddy and Langa after things fall apart for Langa.
Vital leads to the hijacking are revealed
More evidence concerning the hijacking has been found. Thathi, on the other hand, knows the identity of one of the hijackers.
15th April: Wednesday (E13)
Ntokozo saves Langa from bullying. Detective Kolisi finds clues about the owner of the maroon Cressida.
16th April: Thursday (E14)
Sonto discloses more about Mbongeni's hijacking, but she tries to hinder Thathi and the detective from meeting the owner of the maroon Cressida. Langa has an ally.
17th April: Friday (E15)
Thathi finds out the identity of one of the hijackers. Sonto is over the moon after punishing a snitch. The relationship between Ntokozo and Langa goes down the drain.
20th April: Monday (E16)
Jomo is in a dilemma after Detective Kolisi brings to light new information that seems to fasten and lighten the case. Ntokozo and Teddy persuade Langa not to tell others about them. Melusi is uncomfortable when Thathi reappears in Alex.
21st April: Tuesday (E 17)
The new findings of Detective Kolisi strike terror in Sonto; hence she makes desperate decisions to save her skin. The circumstances in which Gladys catches Thathi and Melusi are shocking.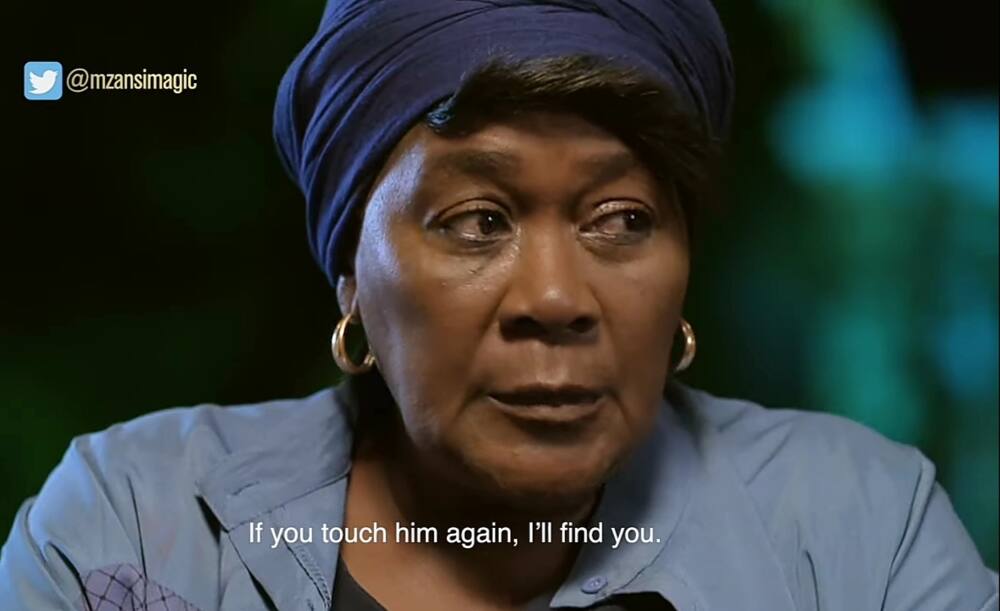 Who makes Gomora more interesting to watch?
Here are the characters who make the drama juicy:
Thathi (Katlego Danke)
Thathi has a sister named Beauty. They are raised in Alex by their mother, Sonto. Sonto earns a living through illegal means; hence Thathi's childhood taught her how to endure a tough life. However, she also loves luxury. Her husband, Mbongeni, pampered her. They lived in a mansion in Sandton with their two teenage children, and she never worked. Gomora begins when their lives take a U-turn overnight. She finds herself without job and money. She has to seek justice for her husband and provide for her family.
Mam' Sonto (Connie Chiume)
She is a strict but loving mother who runs a shisinyama with one of her daughters, Beauty. However, she keeps many secrets that interfere with the lives of her daughters. Will they forgive her when the truth is revealed?
April 2020 Gomora teasers give you insights into the best Mzansi drama series. If Isithembiso were to be compared to Gomora, more people would choose Gomora a thousand times. Before the telenovela gets to the climax, it will be your new obsession.
READ ALSO:
Arendsvlei Teasers: April 2020
Isibaya Teasers: April 2020
7de Laan Teasers: April 2020
Source: Briefly News