Imbewu: The Seed Teasers: April 2020
If you are too overwhelmed by the current state of the nation, one of the best ways to ease your mental state is by tuning in to an engrossing show. South African soapies have recently been the go-to shows because of how relatable they are. Not only do they distract you for a while, but also leave you with the urge to find out what will transpire in the upcoming episodes. One such soapie to check out is Imbewu: The Seed. If you had no idea about its storyline, Imbewu: The Seed teasers will help you catch up.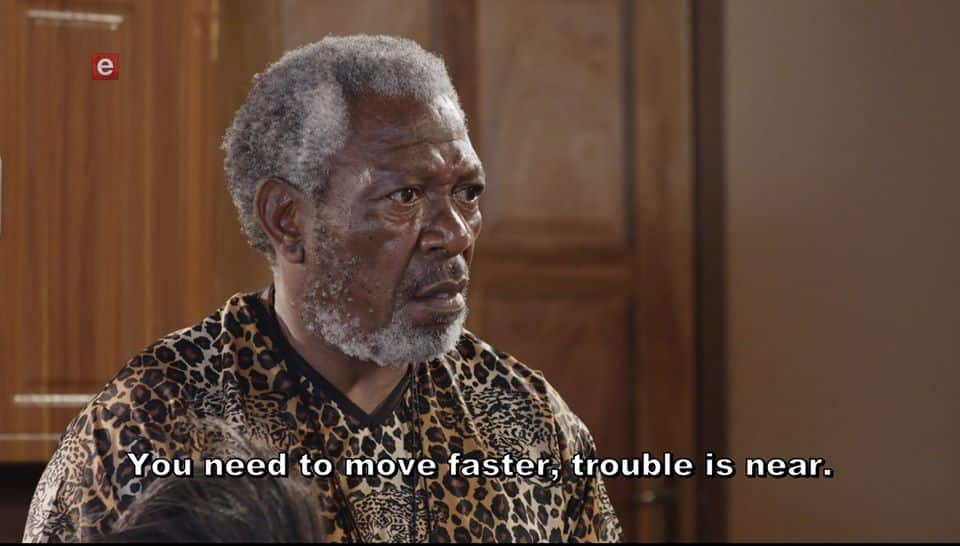 Imbewu: The Seed teasers for April are here, and you will not believe the new turn that the plot of the show has taken. Zithulele seems to have bitten more than he can chew, and the drama between Phakade and MaZulu appears to have heightened. Thokozile also seems to be up to no good, and the pastor reveals a character that no one expected.
Imbewu: The Seed teasers for April 2020
These are the highlights of Imbewu: The Seed episodes that will air in April.
Episode 513 – Wednesday, 1st of April, 2020
Pastor Ndamase gets home very late in the night, and he has mint in his breath. What is he hiding? MaNdlovu falls ill, and in the process, she gets a vision while Zethu is hurriedly taken to the hospital. MaNdlovu tries to work with the limited time that she has to ensure that the vision does not come to pass, and the ancestors demand a sacrifice of Nkululeko and Ngcolosi. This gets Ngcolosi so angry that he questions Phunyuka.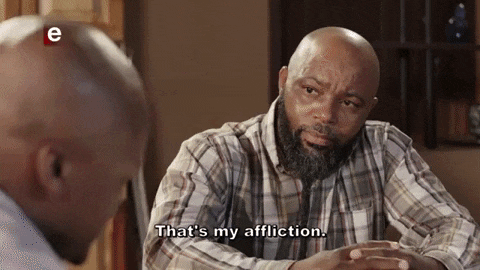 Episode 514 – Thursday, 2nd of April, 2020
KaMadonsela opens up to Phakade about the suspicions that she has concerning Pastor Ndamase while MaNdlovu volunteers to save Ngcolosi by offering herself as a sacrifice. In the meantime, Phunyuka gets a vision of murdering Nkululeko.
Episode 515 – Friday, 3rd of April, 2020
Nkululeko and Zethu find out the gender of their baby, and Khanyo is angry at what has been happening. KaMadonsela is startled when she learns that Pastor Ndamase was out all night, and Khanyo, KaMadonsela and Phakade discern that Pastor Ndamale has been duping them.
Episode 516 – Monday, 6th of April, 2020
Shria contemplates suing Shongololo Oils for the damages that she faces. Thokozile is thrilled about the oncoming dinner. However, her excitement is dimmed when MaZulu stops her from helping with the preparations. Will this cause the two ladies to rub shoulders again?
Information about Pastor Ndamale going missing causes a concern although Phakade realises that the pastor has been around the town.
Episode 517 – Tuesday, 7th of April, 2020
Phakade asks Khanyo about her next move regarding her troubled husband, and MaNdlovu cautions Ngcolosi about letting Thokozile get too close to him. Hell breaks loose when Pastor Ndamase returns home drunk.
Episode 518 – Wednesday, 8th of April, 2020
Khanyo comes up with a plan, although she does not disclose it to anyone. Later, she confronts the pastor about what has been happening. Zithulele questions Shria about the court case and later, he meets with Nokuzola in a private location. Are they meeting for business or something more than that?

Episode 519 – Thursday, 9th of April, 2020
Khanyo prepares a trap for the pastor, and Zithulele contemplates bribing Nokuzola while the dynamics between Thokozile and MaZulu remain vague. Nkululeko tries to discourage Thokozile from seeing him at his workplace. Pranav complicates matters when he denies Maluju the right to settle the finances in the case against Shongololo Oils.
Episode 520 – Friday, 10th of April, 2020
Khanyo gives the pastor an ultimatum. Thokozile awkwardly tries to get close to Nkululeko. Meanwhile, Zithulele comes up with another excuse to hook up with Nokuzola again. He seems to be blown by her.
Episode 521 – Monday, 13th of April, 2020
Zithulele opens up to Thu Sheleni about meeting someone that he is interested in. The pastor agrees to go to a rehabilitation centre although, he goes missing again. Shria opens up to Pranav about a new tender and she is offended when she learns that Zithulele is also running for the same tender. She is willing to do everything to ensure that he does not win the bid.
Episode 522 – Tuesday, 14th of April, 2020
Zithulele is overwhelmed by the feelings that he has for Nokuzola and Nokuzola informs him that Shria is planning to destroy him. Phakade encourages Khanyo not to despair of her marriage. When he updates his will, KaMadonsela gets furious when he learns that Phakade has listed MaZulu as one of the beneficiaries.
Episode 523 – Wednesday, 15th of April, 2020
It is an important event as Zithulele and Shria are bound to find out who landed the tender. In the meantime, KaMadonsela raises claims that something is going on between Phakade and MaZulu. How will they clear their names?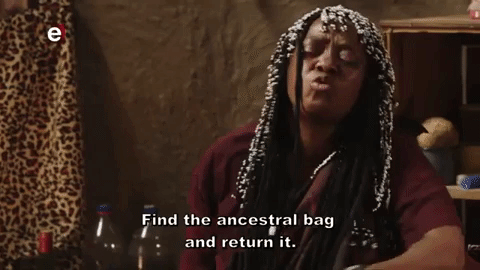 Episode 524 – Thursday, 16th of April, 2020
Phunyuka is impressed when the Bhengus declare that they will take care of the damages, although his joy might not last long. MaZulu's behaviour raises MaNdlovu and Ngcolosi's suspicion. Shria interrupts the announcement of the winner of the tender when she raises claims of unethical practices by Shongololo Oils.
Episode 525 – Friday, 17th of April, 2020
Zethu is convinced that Nkululeko was not good to his mother. Zithulele agrees to meet Nokuzola and his lawyer and even promises to prepare dinner for her. Is Nokuzola developing feelings towards him?
MaZulu is caught red-handed by MaNdlovu as she tries to sneak back into the house after meeting Phakade, and Thokozile is convinced that her family is falling apart.
Episode 526 – Monday, 20th of April, 2020
Celiwe helps Zithulele with the dinner preparations, and MaNdlovu is not impressed that MaZulu has secretly been seeing Phakade. MaZulu requests to have a look at Ngcolosi's will.
Episode 527 – Tuesday, 21st of April, 2020
Shria desperately begs Nokuzola to be her representative in court, and she agrees. After making dinner, Zithulele asks Nokuzola to meet him at his house for an urgent meeting. What will her reaction be? MaNdlovu overhears MaZulu telling Ngcolosi lies, and she discerns that something fishy is happening.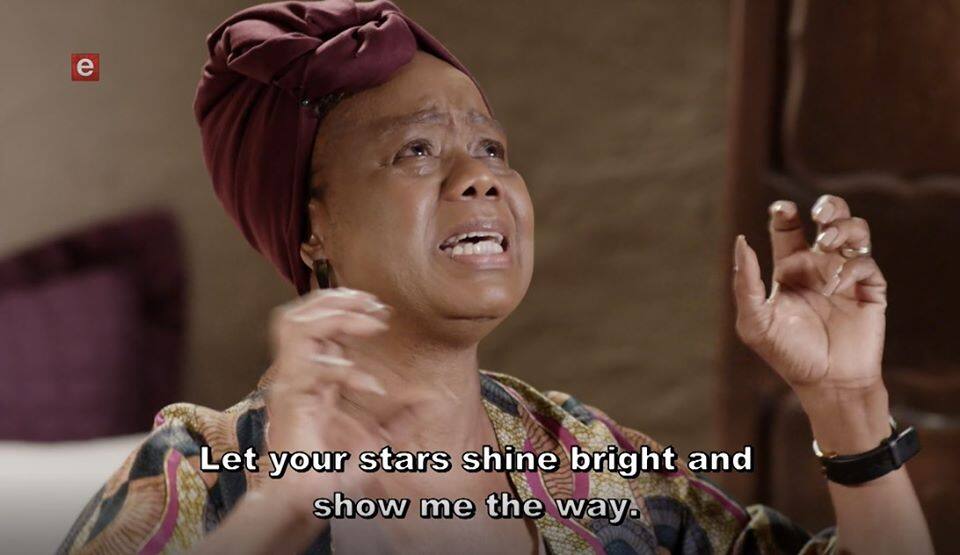 Episode 528 – Wednesday, 22nd of April, 2020
Zethu requests Thokozile to come with her to the doctor. Thokozile does something that gets MaZulu so angry. Zithulele is not giving up on trying his chance with Nokuzola, and Pranav does not seem to change his mind about his vote. MaNdlovu cautions Phakade about MaZulu.
Episode 529 – Thursday, 23rd of April, 2020
Thokozile carries out a ritual using mementoes and a hand-cream. Zithulele's lawyer advises him to fix his issues out of court since he has low chances of winning. MaZulu is offended when she learns that MaNdlovu was searching for Ngcolosi's will. Later, MaNdlovu questions Nkululeko on whether his mother influenced his marriage with Zethu.
Episode 530 – Friday, 24th of April, 2020
MaNdlovu points fingers at MaZulu for causing trouble by pressurising Ngcolosi about his will, and MaZulu contacts Phakade when Ngcolosi refuses to discuss his will. The planned dinner between Thokozile, Zethu and Nkululeko ends up being chaotic when MaNdlovu shows up.
Episode 531 – Monday, 27th of April, 2020
Thokozile continues performing the strange ritual, and in the process, she casts a spell on Ngcolosi, and Nkululeko thinks that the suspicions that MaNdlovu has about Thokozile could be justified.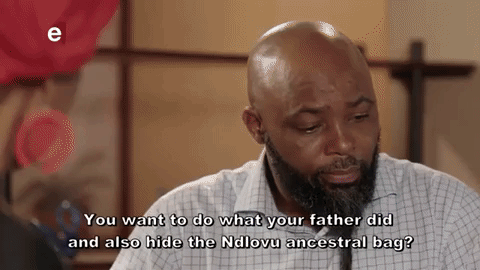 Shria changes her mind and makes a demand that might render Zithulele bankrupt. This causes her to disagree with Nokuzola, and on the other hand, KaMadonsela goes through Phakade's will.
Episode 532 – Tuesday, 28th of April, 2020
Shria makes up her mind regarding proceeding with the court case against Shongololo Oils, although, Nokuzola is fed up with her character. Zithulele treats Nokuzola in an unfriendly way, and KaMadonsela questions Phakade concerning the blank will. On the other side, Thokozile's spell seems to be working as Ngcolosi defends her from MaZulu.
READ ALSO: Mzansi Magic telenovela series Gomora cast members, full story, plot summary, March teasers 2020
Episode 533 – Wednesday, 29th of April, 2020
Ngcolosi intends to host Phakade for Nkululeko's birthday celebration, although, it could be a problem to MaZulu. Makhosazane insists that for Zithulele to win the case, he should find the employment contract that Nilesh signed with Maluju.
Episode 534 – Thursday, 30th of April, 2020
Zithulele is unhappy because Ngcolosi is hosting a party as he is troubled by being sued by Maluju. MaNdlovu pressures MaZulu to call KaMadonsela and invite her to the party alongside Phakade. In the meantime, Thokozile's spell works in her favour and Ngcolosi takes her home; hence, MaNdlovu is annoyed.
Zithulele
Zithulele is slowly falling for Nokuzola. However, along the way, he gets overwhelmed by the issue regarding the new tender and the court case. He is also distracted by the fact that Nokuzola is defending his opponent. Will these issues make him stop developing feelings for his crush?
Thokozile
Thokozile performs a mysterious ritual that compromises Ngcolosi's thinking. The spell works in her favour, and Ngcolosi is more drawn to her. He welcomes her to his home, a move that does not sit well with MaNdlovu. What will MaNdlovu do to rescue Ngcolosi from the effects of the spell?
Imbewu: The Seed teasers are a reflection of how dramatic April is going to be. You do not want to miss out the episodes. Be sure to tune in to e.tv every weekday at 21h30 or on eExtra every weekday at 22h15. You could also check out the repeat of the episodes every weekday at 12h30 on e.tv.
READ ALSO:
Gomora Teasers: April 2020
Rhythm City Teasers: April 2020
Kulfi The Singing Star teasers: May 2020
Scandal! Teasers: April 2020
Source: Briefly News