Most people are probably looking for activities that would keep them busy now. Apart from spending too much time on the internet, they could tune in to a captivating show like Young Love. If you have no clue about the soapie's content, Young Love teasers for April 2020 will sum it up.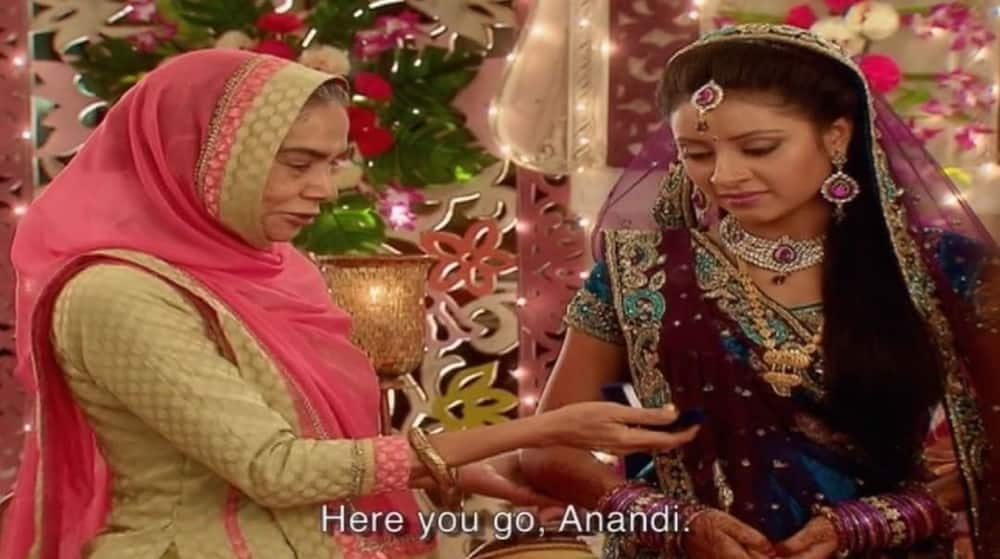 Young Love is an Indian soap opera that encompasses the life of a mother and her estranged daughter who goes through a painful experience working for a complicated family. Her miseries are aggravated by her desire to help her employer's daughter. On different instances, she meets her mother, although she has no idea that they are related. What will happen if she finds out the truth? The only way to know more is by checking out Young Love teasers for April 2020.
Young Love teasers for April 2020
This is a sneak peek of how dramatic the show will be in April 2020:
Wednesday, 1st of April, 2020 (Episodes 1840 - 1841)
Nimboli hides behind a wall and throws a stone at Kundan's friends.
Kundan complains to his friends about not being lucky enough to have a girlfriend, although, his friends respond by telling him to focus on his marriage and exercise his marital rights.
Thursday, 2nd of April, 2020 (Episodes 1842 - 1843)
Anandi reminds Bindya that her life is a valuable gift from God and that she should focus on being better and forget about ending it. Will Bindya take her advice?
Abhimanyu informs Anandi that Shivam has harassed him and taken his sandwich. How will Anandi react?
Friday, 3rd of April, 2020 (Episodes 1844 -1845)
Shivam informs Anandi that she should find ways to make Abhimanyu more cheerful.
Kundan stares at Nimboli as she sweeps. Is he beginning to feel attracted to her?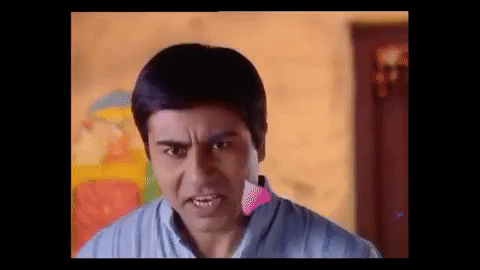 Monday, 6th of April, 2020 (Episodes 1846 -1847)
Harkhi arrogantly tells Nimboli to hasten up and finish all the work if she wants to eat.
Kundan continues to stare at Nimboli with desire in his eyes.
Tuesday, 7th of April, 2020 (Episodes 1848 - 1849)
Shivam loses track of his way and gets lost on his way back home.
Kamli begs Akheraj to give her some money to purchase new books, although he declines. Later, Kundan asks for 100 rupees, and he fulfils his request. Kamli is so frustrated that she questions Akheraj about discriminating her.
Wednesday, 8th of April, 2020 (Episodes 1850 - 1851)
Abhi asks Shivam to forgive him, although, he still has so much resentment towards him.
Nimboli walks to Anandi's car. Will Anandi discern that she is her daughter?
Thursday, 9th of April, 2020 (Episodes 1852 -1853)
Harkhi commands Nimboli to take all the leftover food to the kitchen and not eat anything.
Harkhi commands Nimboli to follow him to the forest where he ties her to a tree because she ate a fruit.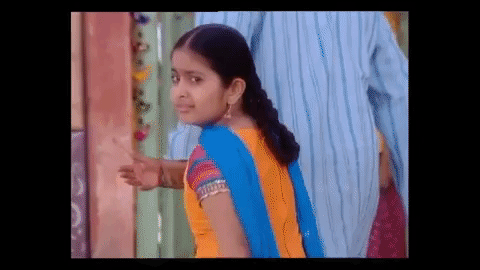 Friday, 10th of April, 2020 (Episodes 1854 - 1855)
Anandi comes to Nimboli's rescue and asks her not to be afraid of her. Will they connect as mother and daughter?
Abhi pours water on Jagdish's files, although, Mannu promises to cover for him.
Monday, 13th of April, 2020 (Episodes 1856 - 1857)
Harkhi beats up Nimboli, and she faints because of hunger, although, Manla arrives on time to rescue her. How will everyone think of Harkhi?
Nimboli informs Kamli that Akheraj and Harkhi are planning to marry her off.
Tuesday, 14th of April, 2020 (Episodes 1858 - 1859)
Mannu and Pooja gracefully walk home together.
Plans are being made to marry Kamli off to an older man who is a father of two.
Wednesday, 15th of April, 2020 (Episodes 1860 - 1861)
The family engages in discussions regarding preparations for Kamli's wedding.
Kamli declines the marriage issue, and Akheraj beats her up and instructs Harkhi not to let her leave the house.
Thursday, 16th of April, 2020 (Episodes 1862 - 1863)
Jagdish is angry at Ganga for making a decision concerning her work without informing him.
Nimboli tries to figure out a way of helping Kamli as she is at the risk of being murdered if the Akheraj discovers her marriage plans to Gopal.
Friday, 17th of April, 2020 (Episodes 1864 - 1865)
Jagdish is so harsh to Abhi and Ganga that they feel hurt by his actions.
Ganga and Jagdish argue over Anandi, and Jagdish tries to slap her.
Monday, 20th of April, 2020 (Episodes 1866 - 1867)
Chagni storms into Nimboli's room and finds Kundan there, yet it is late in the night. What will he make out of this?
Ganga catches Mannu talking to Pooja over the phone.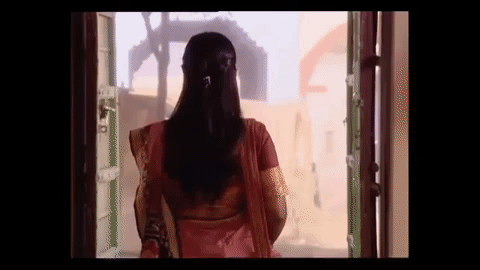 Tuesday, 21st of April, 2020 (Episodes 1868 - 1869)
Another potential husband is brought to Kamli.
Nimboli implements her plan to try and rescue Kamli despite the arrival of a possible broom. Will her plan be fulfilled?
Wednesday, 22nd of April, 2020 (Episodes 1870 - 1871)
Akheraj harasses Kamli ad Harkhi when they raise their concerns about the new groom.
Harkhi expresses her doubts about Pushkar not being the right groom for Kamli, and Akheraj slaps her for making negative comments.
Thursday, 23rd of April, 2020 (Episodes 1872 -1873)
Nimboli makes a plan to get out of the house and deliver Kamli's message to Gopal.
Nimboli storms into a room and finds Kamli trying to hurt herself.
Friday, 24th of April, 2020 (Episodes 1874 - 1875)
Nimboli arranges for a meeting between Gopal and Kamli. Will they get caught?
Nimboli heads to the cowshed to feed the cows and Kundan meets her there. What is Kundan planning to do to her?
Monday, 27th of April, 2020 (Episodes 1876 - 1877)
Akheraj pulls Kamli into a room and beats her up despite the numerous cries from the women in the house to let her go.
Mannu is not sure about going to Mumbai to study or staying with Pooja in Jaitsar.
Tuesday, 28th of April, 2020 (Episodes 1878 - 1879)
Anandi informs grandmother Kalyani about her decision to relocate to another house for the sake of Ganga and Jagdish.
Harkhi beats up Kamli when she declares that she would not get married to Pushkar.
Wednesday, 29th of April, 2020 (Episodes 1880 - 1881)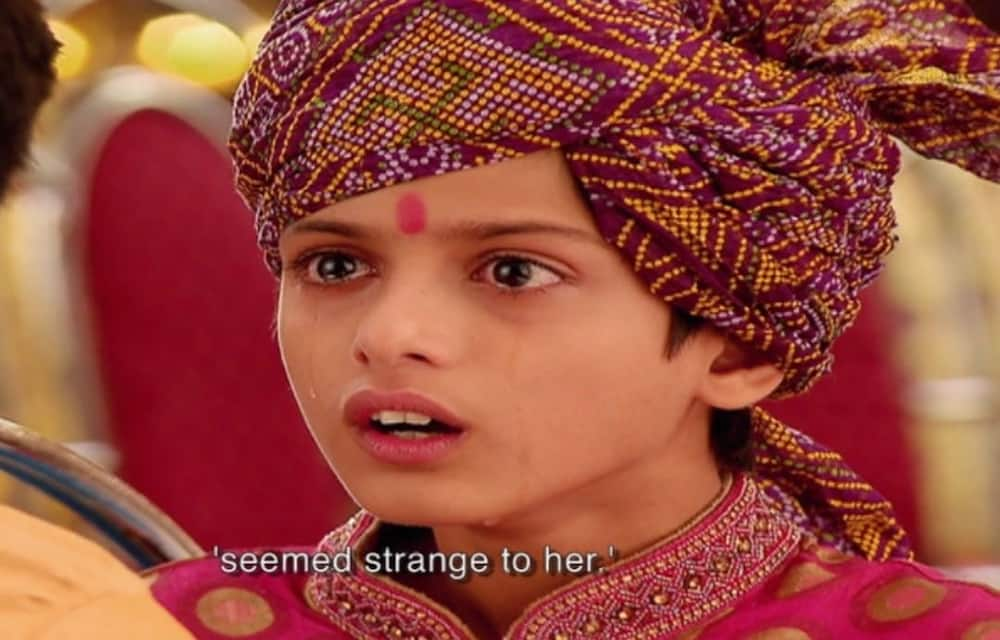 Akheraj commands Nimboli to get him his glasses so that he can read Kamli's letter. However, Nimboli pours water on the note.
Kundan harasses Kamli when she tells him about his decision regarding getting married.
Thursday, 30th of April, 2020 (Episodes 1882 - 1883)
Ganga is shocked when she sees Pooja and Mannu together.
Anandi stumbles upon Nimboli in the temple.
READ ALSO: Imbewu: The Seed Teasers: April 2020
Nimboli
Nimboli goes through a difficult time as she is made to work very hard and is denied the chance to eat. She feels Kamli's pain and decides to risk her life to come through for her. Later, she meets her biological mother, although they do not seem to recognise each other.
Kamli
Kamli feels discriminated by her parents as they are trying to marry her off to men that she does not like. She fights for her love for Gopal. Although, the odds do not seem to be in her favour as her intentions are known.
Young Love teasers for April 2020 are a reflection of how much drama is going to unfold in the oncoming episodes. Will Kamli face the wrath of her harsh parents? The only way to find out is by tuning in to Glow TV on StarSat and OpenView HD every weekday at 18h00 and 18h30.
READ ALSO: