Are you bored of watching local TV shows and are looking for recommendations on different soapies to tune in to? If that is the case, you ought to check out True Love. If you have no idea about the theme of the show, read through True Love teasers for April 2020 to find out more.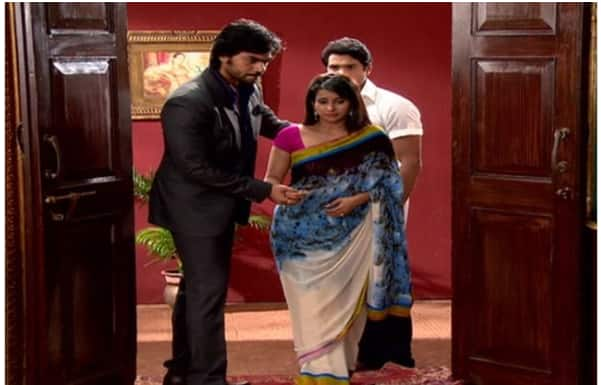 Just as the name suggests, the main subject of the show is love. However, the plot has been curated to bring out the other aspects of the challenges that people face. True Love cast have gone out of their way to bring out the other subjects like infidelity, broken trust, crime, and revenge. True Love teasers for April 2020 highlight these subjects a little bit and maintain the suspense that they should leave you with.
True Love teasers for April 2020
What do you expect to transpire in April? These snippets are probably more than what you have anticipated.
Wednesday, 1st of April, 2020 (Episodes 1187 - 1188)
Aakash is challenged by Meethi to throw down a meal and a cake in less than three hours.
Tapasya and Rathore get into a heated argument because of Aakash.
Thursday, 2nd of April, 2020 (Episodes 1189 - 1190)
Vishnu sends Mukta an email about a proposal, and Mukta responds via a text message. Could they be falling for each other?
Tapasya is convinced that something is going on between Vishnu and Meethi, so she informs Damini about the letter. How will Damini react?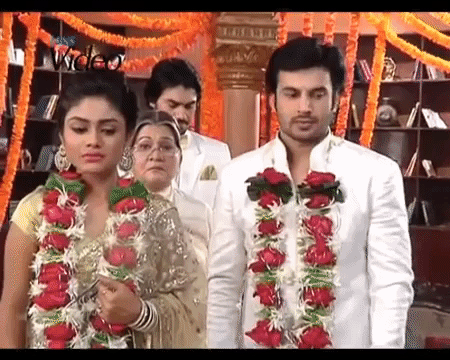 Friday, 3rd of April, 2020 (Episodes 1191 - 1192)
Unwittingly, Vishnu refers to Meethi as his wife before a journalist, and this information is published in the newspaper. What will Mukta make out of this?
Aakash opens up to Meethi about the feelings that he has towards her. Will she let go of the resentment that she has towards him?
Monday, 6th of April, 2020 (Episodes 1193 - 1194)
Meethi goes ahead to ask Vishnu to marry her. What will his response be?
Vishnu accepts to marry her although he has fears about how Mukta will take it.
Tuesday, 7th of April, 2020 (Episodes 1195 - 1196)
Vishnu explains to Meethi why telling lies to the elders is not a good thing. Will she make amends for her actions?
Kajari reaches out to Aakash to inform him about what happened to Surbhi's child, and Aakash is compelled to travel to Atishgadh.
Wednesday, 8th of April, 2020 (Episodes 1197 - 1198)
Rathore reaches out on time and asks Aakash not to proceed with his mission with the claims that he will come through for Kanha's child and Surbhi.
Meethi asks the priest to select the most suitable date for her wedding.
Thursday, 9th of April, 2020 (Episodes 1199 - 1200)
Rathore comes home with Surbhi although Tapasya is not impressed by this action, and Kanha denies Surbhi's child.
Mukta opens up to Rathore about her love for Vishnu although she insists that the love is one-sided.
Friday, 10th of April, 2020 (Episodes 1201 - 1202)
Damini requests Vishnu to accompany Mukta to the stores to purchase a wedding ring.
Kanha and Surbhi reach a consensus that he will say yes to her when Aakash leaves.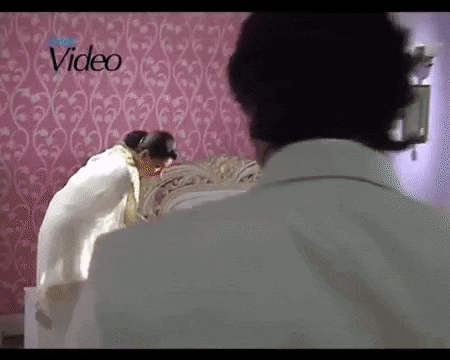 Monday, 13th of April, 2020 (Episodes 1203 - 1204)
The wedding guests expected to attend the wedding of Meethi and Vishnu receive the invitations.
Out of anger, Vishnu opens up to Aakash and tells him that he is willing to risk it all and marry Meethi.
Tuesday, 14th of April, 2020 (Episodes 1205 - 1206)
The goons that Rudra hires get to the location to abduct Meethi. Will they manage to accomplish their plan?
Meethi manages to slip out of Rudra's eyes and runs away.
Wednesday, 15th of April, 2020 (Episodes 1207 - 1208)
Rudra catches up with Meethi and Aakash as they attempt to escape. What will he do to them?
Kanha and Jogi come through for Aakash and lead him home.
Thursday, 16th of April, 2020 (Episodes 1209 - 1210)
Damini accompanies Kanha to Surbhi so that she can open up about her past. Will Kahna brush off the pain that she caused?
Aakash apologises to everyone before appending his signature on the divorce papers.
Friday, 17th of April, 2020 (Episodes 1211 - 1212)
Vishnu hooks up with Mukta and confesses his love for her. How will she take it?
Sumitra comes across a letter that is a reflection of the love that exists between Mukta and Vishnu. How will she react to it?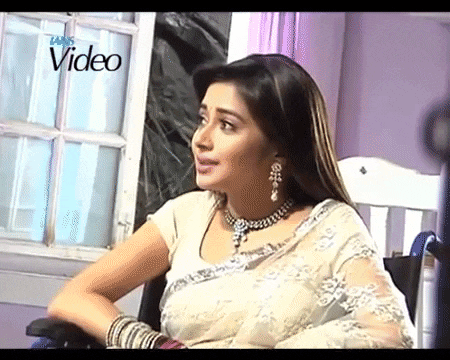 Monday, 20th of April, 2020 (Episodes 1213 - 1214)
Rathore reaches out to Vishnu and asks him to take charge and ensure that Mukta dresses like a bride.
The cops finally get hold of Rathore!
Tuesday, 21st of April, 2020 (Episodes 1215 - 1216)
Vishnu confuses Meethi for Mukta, and therefore, he goes on with the nuptial rituals with her.
It is time for Vishnu to put the red mark on the bride's face, and he realises that by doing this, he will be marrying Meethi. He gets so startled that he rushes to the washroom.
Wednesday, 22nd of April, 2020 (Episodes 1217 - 1218)
Mukta pulls Meethi aside and opens up to her about her feelings for Vishnu. Will Meethi stand the humiliation?
Meethi opens up to Vishnu about Aakadish, how will he take it?
Thursday, 23rd of April, 2020 (Episodes 1219 - 1220)
Rathore opens up to Tapasya about Mukta having feelings for Vishnu and Meethi's feelings for Aakash. How will Tapasya take this news?
Meethi insists on letting her family know about Vishnu's feelings for Mukta. Will he let her do that?
Friday, 24th of April, 2020 (Episode 1221)
Mukta is so heartbroken that she ends her relationship with Meethi who feels betrayed by Sumitra for telling her what is going on.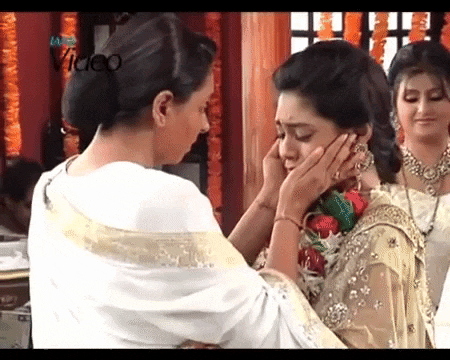 Monday, 27th of April, 2020 (Episodes 1222 - 1223)
Aakadish insists that if Nirbhay's body is not presented, Rathore will not be convicted.
Meethi faces Vishnu and tells him that they should break their union although Vishnu does not agree.
Tuesday, 28th of April, 2020 (Episodes 1224 - 1225)
Umed gifts Vishnu and Meethi the Bundela mansion.
Aghat informs Aakadish about the call to identify Nirbhay's body at the police station.
Wednesday, 29th of April, 2020 (Episodes 1226 - 1227)
Uncle Kasa ushers Vishnu and Meethi to their new home.
Vishnu heads to the police station to see Rathore.
READ ALSO: Imbewu: The Seed Teasers: April 2020
Thursday, 30th of April, 2020 (Episodes 1228 - 1229)
Sumitra holds Damini accountable for Rathore's woes.
Aakash opens up about the deal that he made with Yuvraaj to sell his property to him.
Vishnu
Vishnu gets into a love triangle when he turns Mukta on and refers to Meethi as his wife. Meethi insists that he should marry her and on the wedding day, something holds him back, and he fails to perform the final ritual of the wedding.
Meethi
Meethi finds herself in the drama between Vishnu and Mukta. Vishnu claims to have feelings towards her, and when she asks him to marry her, he does not decline. However, on the wedding day, he does not perform all the rituals. She later, finds out that he has confessed his love for Mukta.
It goes without question that True Love teasers for April 2020 have left you with a train of questions. The only way to find out more is by tuning in to Glow TV on StarSat and OpenView every weekday at 20h00 and 20h30.
READ ALSO: