Are you looking for a pass time activity to engage in during the lockdown? If so, you might want to binge-watch some of the soap operas that air on the local television stations. This is Love is a captivating show that guarantees a fun-filled experience. This is Love teasers for April 2020 are proof of how you will quickly get addicted to the soapie.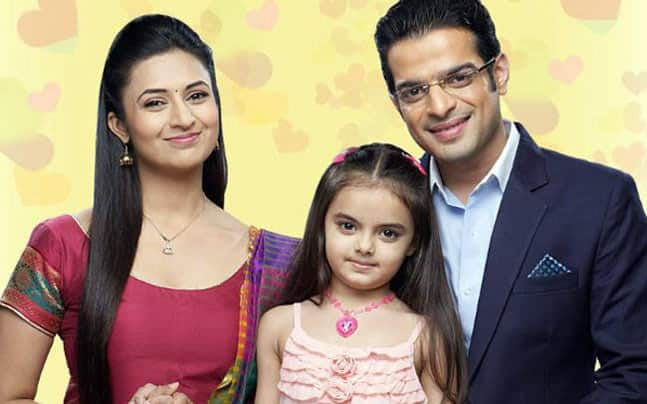 This is Love teasers for April 2020 not only depict the highlights of the oncoming episodes but are also a reflection of how engrossing the show is becoming. The turn of events seems to have taken a new course, and some of your favourite cast members are doing the unexpected. Find out what will happen to Ishita and Raman and whether their woes will come to an end.
This is Love teasers for April 2020
These are some of the snippets of how things will go down:
Wednesday, 1st of April, 2020 (Episodes 1754 - 1755)
Aliya makes up her mind to believe Yug despite his affair with Neha, and she later gets jealous when she sees them flirting. However, Karan dupes Shamshad.
Simmi observes Neha. Meanwhile, Shamshad comes up with a plan to murder Raman.
Thursday, 2nd of April, 2020 (Episodes 1756 - 1757)
Simmi goes through Neha's bag and discovers something shocking. How will he react to it?
Karan sides with Ruhi and discloses Shamshad's location to him.
Friday, 3rd of April, 2020 (Episodes 1758 - 1759)
Shaina finds out some shocking information concerning Sahil; hence, she decides to be helpful to the Bhallas. Later, she meets with the police commissioner and makes an unexpected demand.
Simmi and Mani find out the hidden truth, and Ishita receives an unexpected letter.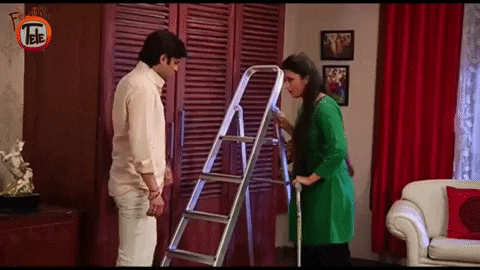 Monday, 6th of April, 2020 (Episodes 1760 - 1761)
Ishita tries to convince Padma to conspire with her in trapping Manish, although he does the unexpected, and his actions leave the Bhallas in confusion.
The Bhallas are shocked when they finally meet Shaina Shah.
Tuesday, 7th of April, 2020 (Episodes 1762 - 1763)
Raman blackmails Sahil's men, and Neha is rumoured to have taken part in a robbery.
The Bhallas officially agree to take custody over Shaina's child, while Sahil holds Shaina captive and tortures her. Later, Ishita comes up with a plan to dupe Sahil and let Shaina go.
Wednesday, 8th of April, 2020 (Episodes 1764 - 1765)
Sahil Shah's world crumbles, and he burns with anger. However, the Bhallas celebrate his downfall. Later, Karan informs Ruhi about the decision that he was to make.
Simmi opens up to Ishita and Raman, and Shaina's words are not taken into consideration.
Thursday, 9th of April, 2020 (Episodes 1766 - 1767)
Sahil kidnaps Shaina and leads her to a hidden location where he frightens her.
Sahil is arrested, and Raman and Ishita come to Shaina's rescue and take her home. On the other hand, Ruhi and Karan engage in an intimate moment.
Friday, 10th of April, 2020 (Episodes 1768 - 1769)
Raman and Ishita implement an old plan to have Sahil sent to prison.
Ruhi and Karan initiate plans for their marriage.
Monday, 13th of April, 2020 (Episodes 1770 - 1771)
Raman winds up on the wedding rituals between Yug and Aliya, and the Bhallas engage in the Haldi ceremony. No one is aware of the stranger who is spying on Raman.
Raman sets out on a journey to Mumbai and has no idea of the endanger that might befall him.
Tuesday, 14th of April, 2020 (Episodes 1772 - 1773)
Bala and Mani disclose the news about Raman's death to Ishita although she does not believe them. Later, the priest comes to visit the Bhallas, and when Ishita sees them, she gets emotional. Is it true that Raman is dead?
Ishita receives a phone call, and the information that she receives makes her think of committing suicide.
Wednesday, 15th of April, 2020 (Episodes 1774 - 1775)
It is finally the day of the wedding between Aliya and Yug.
Ruhi comforts Karan who seems to be tensed when Ishita fails to turn up.
Thursday, 16th of April, 2020 (Episodes 1776 - 1777)
Shagun hooks up with a mysterious man. What is she planning to do?
Arijit tries to cheer up Ishita by cracking a joke. Meanwhile, Aliya and Ruhi get into a heated exchange
Friday, 17th of April, 2020 (Episodes 1778 - 1779)
Yug and Kara engage in a conflict, which puzzles Ishita. Later on, Karan doubts Arijit Saxena's visit.
Someone sends Ishita an anonymous text message.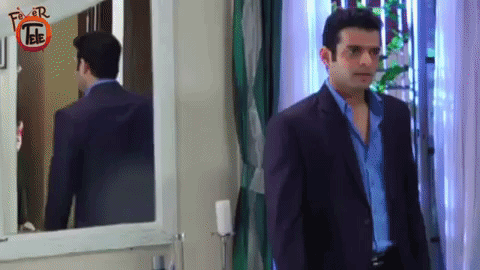 Monday, 20th of April, 2020 (Episodes 1780- 1781)
Arijit interferes with a dinner date, and this gets Shagun infuriated. At the same time, Ishita declares Yug as the next project, and this gets Karan very angry.
Shagun demands that Mani should arrange and take Ishita to a psychiatrist.
Wednesday, 22nd of April, 2020 (Episodes 1784 - 1785)
Arijit holds Ishita captive and later uses her phone to send the Bhallas text messages that could mislead them.
Arijit injects Raman, and Ishita quickly comes up with a plan.
Wednesday, 22nd of April, 2020 (Episode 1784 - 1785)
Aliya and Ruhi are shocked when the police request to interview the Bhallas. Then, Mani and Ishita come up with essential clues that they could use to explain Raman's disappearance.
Aliya announces that she is relocating with her man although they make a shocking discovery when they meet in secret.
Thursday, 23rd of April, 2020 (Episodes 1786 - 1787)
Ruhi and Aliya plan to fix the differences between Karan and Yug. Then, Ishita witnesses a heated argument between Aliya and Ruhi. Meanwhile, something unexpected happens to Arijit.
Friday, 24th of April, 2020 (Episodes 1788 - 1789)
Arijit relocates Raman, who is too intoxicated to feel himself, to his house. He has no idea that Ruhi and Karan are planning on exposing him.
Arijit gets suspicious when Ruhi and Karan show up at his house and behave like they are spying on him. He gets so furious that he decides to relocate Ishita before Yug comes to visit him.
Monday, 27th of April, 2020 (Episodes 1790- 1791)
Karan comes up with a plan to pick up a fight with Yug before Arijit.
Later, Dr Sunita expresses his concerns regarding Ishita, although Mihika is convinced that everything could be a foul play.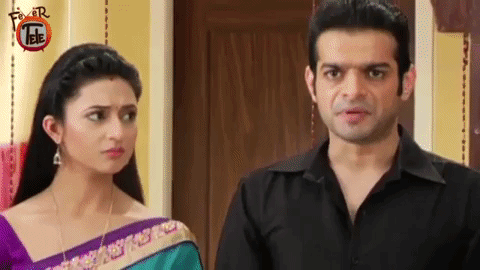 Tuesday, 28th of April, 2020 (Episodes 1792 - 1793)
Simmi and Mihika harass the caterer to try and find out Ishita's whereabouts. Later, the Bhallas receive some shocking information from Ishita.
Ishita attacks Bhuvan, and he faints just before Aliya and Yug get to her. Later on, a fight starts between Yug and Karan and the goons that Arijit has hired.
READ ALSO: Imbewu: The Seed Teasers: April 2020
Wednesday, 29th of April, 2020 (Episodes 1794 - 1795)
Ishita tells Yug that she is in danger, and Ruhi does not believe the sudden request that Arijit makes.
Ruhi and Karan spy on Arijit's goons to try and locate Ishita as Mani attempts to preoccupy their minds. Meanwhile, Arijit receives a phone call that leaves him shocked.
Thursday, 30th of April, 2020 (Episodes 1796 - 1797)
Yug and Karan come up with a plan to try and trap Ishita alongside her kidnappers. Is this a good idea? In the meantime, Mihika and Simmi plan a day out with Madhu and Santosh.
Raman seems to be so petrified that he makes an unexpected demand, and Ishita has a terrifying nightmare. Meanwhile, the move that the Bhallas make leaves Arijit confused.
Ishita
Ishita goes through a rough time when she receives the news of Raman's death. She gets so traumatised that she worries her friends. Later on, she is held captive by Arijit's men, and her friends try to come to her rescue. Will she make it out safe or will her kidnappers interfere with the rescue plan that her friends are making?
Raman
Raman is abducted on his way to Mumbai, and the word goes around that he is dead. His death does not sit well with Ishita, and Arijit is careful enough to make everyone believe it. What is his fate going to be? Will he manage to escape without being hurt?
Needless to say that This is Love teasers for April 2020 are epic. To find out more about whether Ishita and Raman will be rescued, feel free to tune in to Glow TV every weekday at 19:00 and 19:30.
READ ALSO: