- Rachel Meislin shared a photo of baseball merchandise she was told to wear as protective equipment during her shift
- The poncho was made of PVC, was 52 inches wide and 86 inches long and had a hood
- It was a waterproof garment but offered nothing close to the level of protection needed for frontline health staff
PAY ATTENTION: Click "See First" under the "Following" tab to see Briefly.co.za News on your News Feed!
Confusion and public rage have gripped New York City after a doctor was given a Yankees poncho to use as protective equipment, an indication of how desperate hospitals are becoming.
Rachel Meislin shared a photo of the baseball merchandise that she was told to wear as protective equipment on her shift at Montefiore Hospital.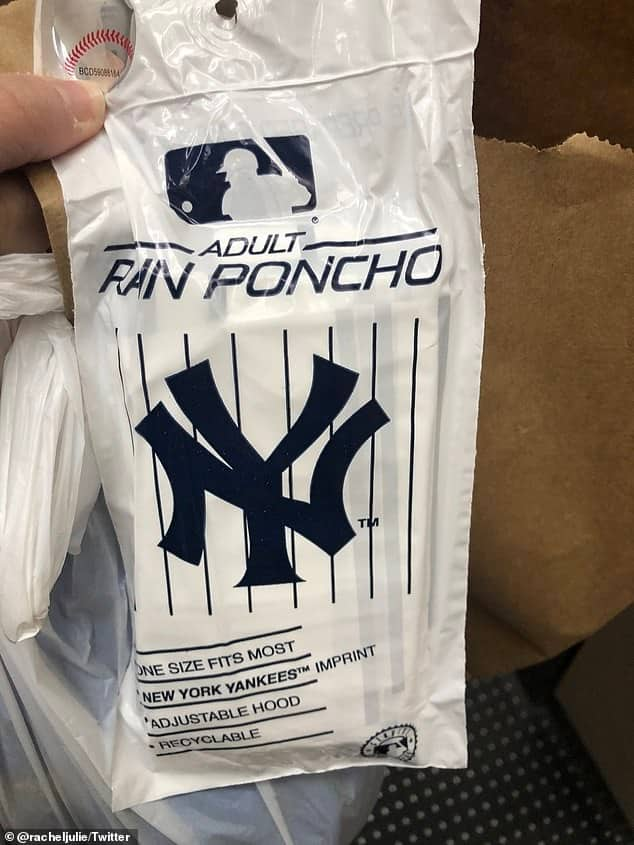 READ ALSO: Deputy police minister: Lockdown will be extended if people fail to follow regulations
The ob-gyn doctor shared the photo on Twitter on Wednesday and it appeared to be referring to the Yankee's stadium poncho that sells for $14.99.
"I'm a physician at a hospital in New York City and this is Personal Protective Equipment (PPE) I was just handed for my shift," tweeted Meislin.
"Our federal government has completely failed its health care workers," she added.
"You have always been a dedicated New York Yankees fan, but now you can cheer through the rain when you have this Stadium poncho on hand," the description of the poncho read.
"Show your commitment when others leave as you continue cheering on the New York Yankees at the game," it read on.
The extraordinary image showed the lengths to which some hospitals were going to protect their staff amid nationwide shortages of gowns, masks and respirators.
Nurses described apocalyptic scenes in the city with dead bodies being put in freezer trucks and up to five patients dying every Emergency Room (ER) shift.
Nurses at another hospital in New York resorted to using trash bags to protect themselves; a worker there died of coronavirus.
READ ALSO: Russian Doctor who met Putin last week tests positive for coronavirus
In a recent Facebook post, Meislin shared a post from a co-resident saying anyone with any masks to spare to notify her.
"We are on the frontlines and running dangerously low as we continue to deliver babies and perform emergent gyn surgeries," she said.
Meislin's tweet about the merchandise was shared more than 124,000 times and the comments spoke of shock and disgust.
'This is outrageous and unacceptable," Lesley McCarthy Tweeted.
"Are you freakin kidding!? And here is (Trump) talking about sending more equipment overseas?! What happened to his 'America First'?" Kris Starbird tweeted.
Enjoyed reading our story? Download BRIEFLY's news app on Google Play now and stay up-to-date with major South African news!