Chasing My Heart is a show which has some significant twists and turns in every episode. Nothing, however, compares to the episodes in April, there is a lot of drama, love, marriage, backstabbing, divorce among others. Read this article to get a sneak peek on what to expect from the Chasing My Heart cast, which never disappoints.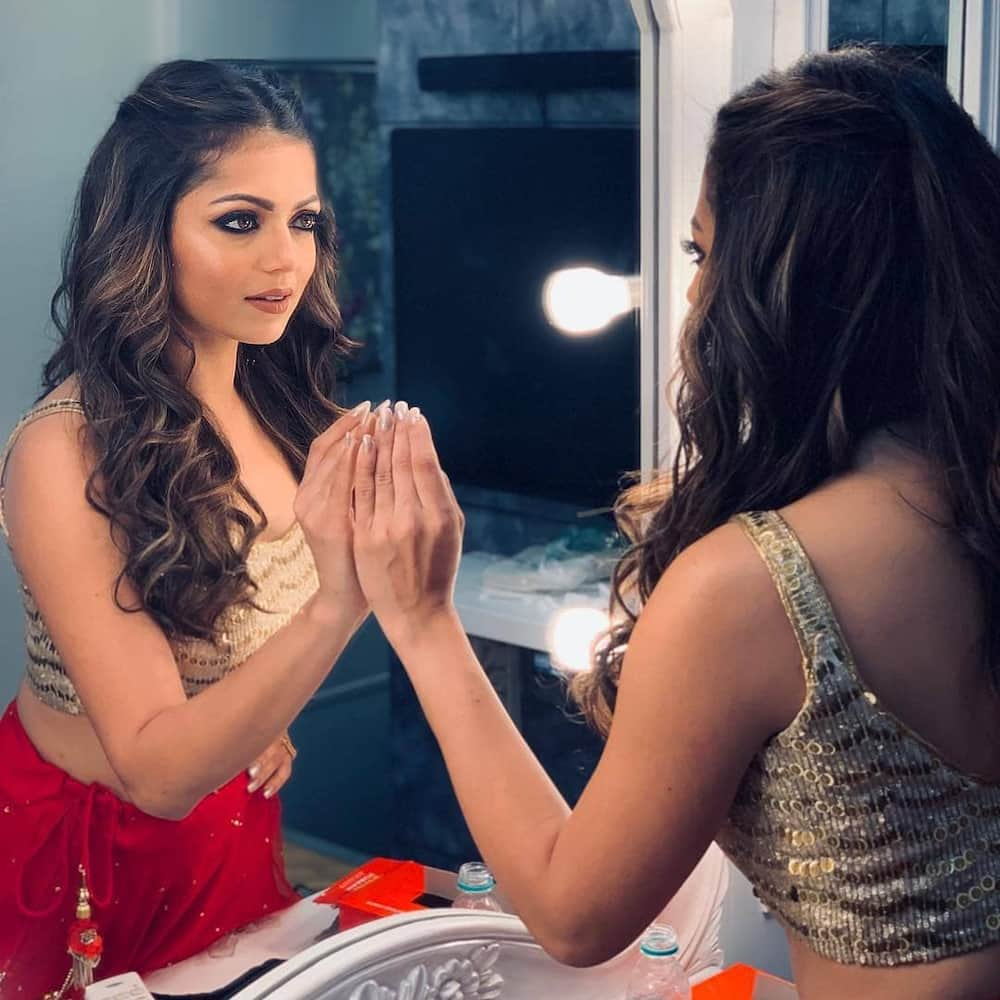 The Chasing My Heart April 2020 teasers are available now, and they are worth a read.
Chasing My Heart teasers for April 2020
These are some of the snippets of what you should expect from the April episodes.
Wednesday, 1st April 2020 (Episodes 1 - 3)
We meet Naina Batra, a determined woman who has an unpleasant meeting with a female stranger on her trip abroad. She had to leave behind her ailing mother, a decision that weighs heavy on her heart, but the situation forced her to make some risky moves.
In the next episode, Naina talks to the female passenger about the situation with her mother, and why that incident was the reason she met Raghav Mehra. This meeting is fresh in her mind, and she is going to Austria to find him.
When Naina arrives at the airport, she is shocked to find that nither Amit nor Raghav is there to pick her up. She decides to go to Amit's house, where she is in more shock. Meanwhile, she meets Raghav.
Thursday, 2nd April 2020 (Episodes 4 - 6)
When Naina gets to Amit's house, she is surprised to find his wife, Chanchal. Amit's wife has set up a plan for her. Later on, Naina runs into Raghav at the coffee shop.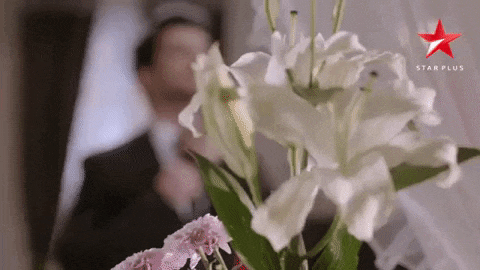 Naina squares up to Amit and ends up telling Chanchal about Amit's marriage. She thanks Raghav as well.
Naina intends on paying rent to Rajiv's landlord; however, she does not have money. She ends up selling her ring at a pawn shop, and Rajiv suggests that she gets a job. Raghav goes to the same pawn shop, and the main question is, will he purchase the unique ring?
Friday, 3rd April 2020 (Episodes 7 - 9)
To pay for her expenses, Naina finds work as a waitress at a night club. Raghav then goes to the club with a very drunk Sanjana and is startled when he finds Naina there.
After the eventful night, Sanjana accuses Raghav of taking advantage of her. This leads Dadi to make a stern decision. They throw Raghav out of the Mehra house. Naina saves Raghav from an accident.
READ ALSO: Mehek teasers: April 2020
Veer's car is in an accident, and the victim is Chanchal. She falls unconscious, but there is doubt as to whether Chanchal is unconscious or she is just pretending and is Veer really in hot soup? Raghav has the opportunity to introduce himself to Naina properly.
Saturday, 4th April 2020 (Episodes 10 - 12)
Sudha offers to compensate Rajiv for Veer's mistakes and apologizes on his behalf. Naina is convinced to withdraw the case she has against Veer and, at the same time, confronts Rajiv.
Naina makes a good impression on Mrs Mehra, and Raghav tells her about Naina's problems. After a swift turn of events, Mrs Mehra makes a heartfelt promise to Naina's family.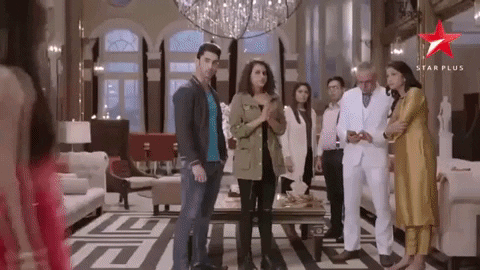 Veer is adamant and refuses to wed Naina. On the other hand, Naina is surprised when Indu advises her to wed Veer. She discloses to Raghav that she does not want to marry Veer.
Sunday, 5th April 2020 (Episodes 13 - 15)
Indu refuses to back down and convinces Veer to persuade Naina to marry him. Naina also listens to Raghav's advice and agrees to marry Veer.
Indu keeps meddling and insists Naina goes on a date with Veer, she agrees. Raghav takes a family portrait of the Mehras. Naina opens up to Veer about her job as a waitress.
Raghav goes to the club where Naina works and is stunned to find that the Mehras are there. Veer tells his family the truth about Naina's profession, and in a surprising turn, Indu praises Naina for her honesty on the matter. Veer later lies to Raghav.
Monday, 6th April 2020 (Episodes 16 - 18)
Sanjana is remorseful of her actions and apologizes to Raghav, and she asks if they can still be friends. Chanchal is upset when Veer asks Raghav to take Naina out. Balraj offers Rajiv a business deal.
While Naina and Raghav are out, Veer opens up to Rajiv about the real reason why he is marrying her. Will Rajiv reveal his newfound secret to Naina?
Chanchal knows something bout Veer that she is keeping from Naina. Raghav requests Veer to take Naina out for a lunch date; he later sends her an apology through Veer's phone when he cannot make it.
Tuesday, 7th April 2020 (Episodes 19 - 21)
Naina and Veer go out for lunch, she is taken by surprise when Veer pulls out some documents for her to sign. What exactly are the contents of the documents, and will Naina sign on the dotted line?
The Mehras are caught entirely by surprise when Indu transfers his entire business and property empire to Naina and even puts it in her name. Indu also fixes a date for the marriage of Veer and Naina.
Chanchal is the host of the sangeet ceremony. Sanjana makes a keen effort to get intimate with Veer, but Dadi sees this and interrupts them, asking Veer to join him and the others. Raghav dances with Sanjana since they are on good terms again, Dadi spots them and slaps Raghav before kicking him out. Later Parameshwari urges Veer to elope.
Wednesday, 8th April 2020 (Episodes 22 - 24)
Veer turns down Naina and refuses to get married. Indu is stressed out when he discovers that Veer has disappeared. Will Veer come back?
Madan is stern and gets Veer arrested after he refuses to marry Naina. Dadi makes the hard call and calls off the wedding. Naina is astounded when she finds out that she and Raghav are hitched.
Rajiv and his wife confront Sudha. Veer is hurtful and tells Naina that he never loved her! As if she has not had enough, Naina finds out about the lies that Raghav has told her.
Thursday, 9th April 2020 (Episodes 25 - 27)
Naina finds out that it is Dadi who got her married to Raghav, and she is upset with him. Chanchal prevents Naina from exposing the truth to her mother. Dadi beats up Veer and kicks him out.
Naina comes face to face with Veer and asks him all the hard questions. She later learns about some shocking news about Raghav.
Naina gives back the jewellery to Sudha. Raghav confronts Veer for the things he did. A stranger warns Naina about the blizzard.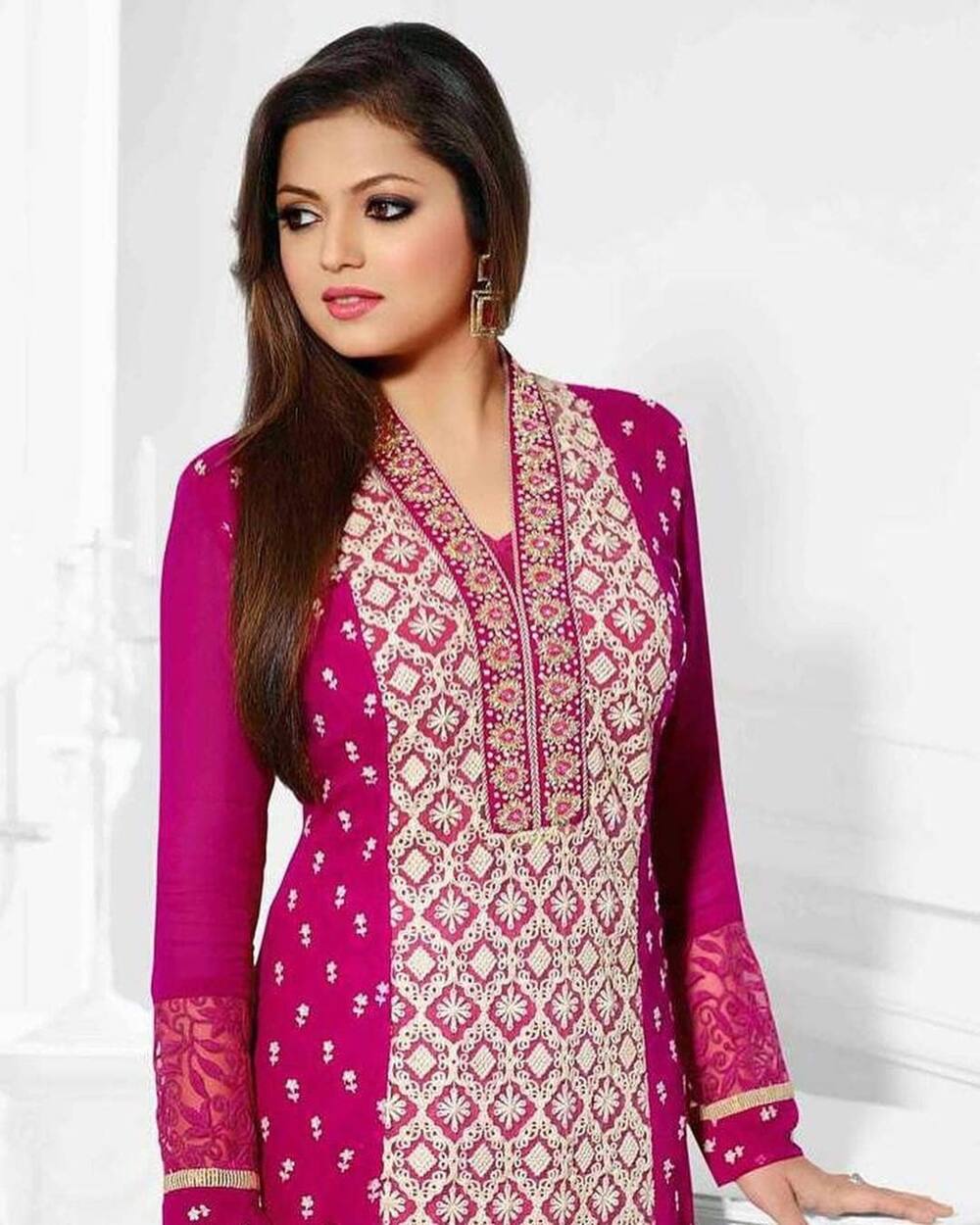 Friday, 10th April 2020 (Episodes 28 - 30)
In a twist, Raghav saves Naina from an accident, and she helps him by treating his wounds. Raghav goes for dinner at Rajiv's house at the request of Asha.
Rajiv confides in Chanchal and says that Raghav does work as a servant in the Mehra house. Indu wants to make some changes to her will.
Rajiv shows a picture of Raghav and Sanjana to Naina. Parmeshwari also tells Indu that Sanjana is pregnant.
Saturday, 11th April 2020 (Episodes 31 - 33)
Naina leaves the house with negative thoughts in her head. She is under the impression that Raghav and Sanjana have a relationship. Raghav makes a request to Indu. Will Naina ever trust him again?
Raghav and Naina fell for the trap set up by Balraj and Sudha. Raghav and Naina take charge of the party when there is a nationwide strike. Rajiv still has some problems with the Mehras, and he files a case against them.
Indu is arrested after Rajiv sues her for harassing Naina. Indu has some stern advice for Raghav about Naina. What will be his reaction?
READ ALSO: Generations: The Legacy Teasers: April 2020
Monday, 13th April 2020 (Episodes 36 - 38)5)
Asha's health is not the best, and Raghav takes the blame for it. Naina is done with him and turns against him. The Mehras are due in court, whose side will Naina take?
It has come to Naina's knowledge that Ira told Raghav about her mother. Yet again, Naina saves Raghav from an accident. Raghav is at the bottom now. Can Naina tolerate how badly he is being treated?
Monday, 13th April 2020 (Episode 36 - 38)
Sanjana is malicious and substitutes Raghav's medicine with alcohol in the bottle. Raghav gets drunk and, in his drunken state, apologizes to Naina. Naina tells Indu that someone switched the medication for liquor.
Naina puts Veer on the spot for making a fool of Raghav. Chanchal is influencing Rajiv to steal some money from the office. Indu finally learns that Sanjana is pregnant.
Raghav and Naina apologize to each other. Sanjana confronts Naina and reveals some shocking news.
Tuesday, 14th April 2020 (Episodes 39 - 41)
Naina comes out with Sanjana's secret, which is that her pregnancy is a fake. Indu hands Veer the responsibility of taking care of her business, Veer delivers a presentation that was prepared by Raghav.
Indu gives Veer a stern scolding for his actions against Raghav; she then asks Raghav to take Naina on an intimate date.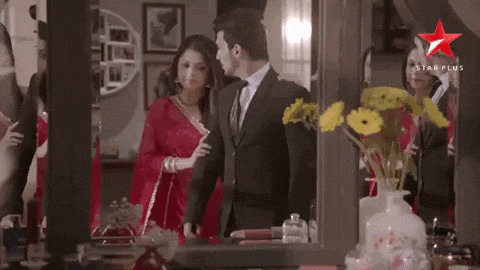 Raghav and Naina are having a good dinner at a Chinese restaurant. Why does Raghav then leave in the middle of the date so suddenly?
Wednesday, 15th April 2020 (Episodes 42 - 44)
Indu is unhappy that Raghav left Naina during their date and talks to him about it. Veer has a scheme to split up Raghav and Naina, Sudha supports him. Sanjana takes Naina's phone and sends Raghav a message.
When Naina tells Raghav that Sanjana's pregnancy is fake, he refuses to believe her. She leaves Mehra's house, and her following actions leave Asha in shock.
Chanchal and Ranjiv are sneaky and hide cash from their family. Indu makes an effort to convince Raghav to stay married to Naina. Later on, Naina needs Raghav's help.
Thursday, 16th April 2020 (Episodes 45 - 47)
Raghav's car broke down in the middle of the road, and Chanchal has to deliver her baby by the roadside. The police arrest Rajiv, what has he done?
Rajiv is adamant that Raghav lies when he testifies against him. Naina then guarantees Asha that she will get Rajiv released from jail, but can she do that?
Indu insists that Raghav invites Naina to Sanjana and Veer's wedding. Naina sets conditions for coming, will Raghav bend to her will?
Friday, 17th April 2020 (Episodes 48 - 50)
Raghav feels compelled to bail out Rajiv. Balraj has a conversation about Rajiv; unfortunately, Naina overhears the whole thing and tells Indu what he is saying.
Raghav is getting more desperate when his attempts of bailing out Rajiv bear no fruits. Naina gets a once in a lifetime opportunity to hit back at Veer, and she mistakenly finds herself in Raghav's car.
Naina tries to keep warm by drinking. Parmeshwari and Sudha have a bone to pick with Sanjana for revealing her fake pregnancy to Naina. Raghav takes a drunk Naina back to the Mehra house.
Saturday, 18th April 2020 (Episodes 51 - 53)
Naina has her doubts about Parameshari's involvement in Rajiv's arrest. Raghav informs Naina that he has deleted her video from his phone. Naina gets Mehendi applied on her hands, Sanjana is displeased, and she insults her.
Veer tried to molest Naina, Indu slaps him for that. Sanjana accuses Naina of trying to trap Veer.
Raghav is the enemy of Balraj, Sudha, and Parmeshwari as they gang up against him. Naina learns something new about Raghav.
READ ALSO: Bittersoet 2 teasers: April 2020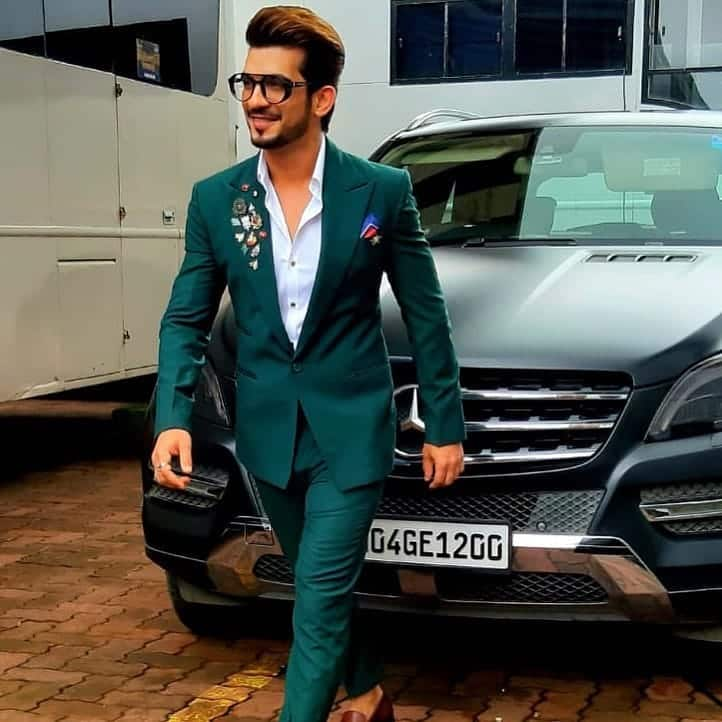 Sunday, 19th April 2020 (Episodes 54 - 56)
Raghav comes up with a plan to lie to Veer that Naina has taken her own life in rue to make him acknowledge his misdeed against Naina. Will Veer fall for it?
Veer and Sanjana are requested by Raghav to apologize to Naina. There is chaos as a stranger shoots in the market and points the gun at Sanjana.
In order to rescue Sanjana, Raghav moves out of the way, and Naina gets shot. Indu confronts Veer for all the accusations he made against Naina. Will Naina survive the gunshot?
Monday, 20th April 2020 (Episodes 57 - 59)
Naina goes back home and bakes a cake for Raghav. Veer and Sanjana have a confrontation about the time when she tried to blackmail him.
Naina sets up a party to celebrate Raghav's birthday, but Raghav has an unexpected reaction to this.
Naina gets a hold of the tape showing Dadaji's last moments from the videographer who tapes it. Will this shed some light on his death?
Tuesday, 21 st April 2020 (Episodes 60 - 62)
Raghav surprises Naina by baking a cake. Indu finds out some news about Sanjana after a visit to her doctor.
Indu is displeased at the entire family for lying to her about Sanjana's pregnancy. Raghav asks Naina to meet him at the court, and he doesn't tell her why.
Raghav asked Naina to leave him; she is disappointed and confronts him. Indu does something unexpected, and the Mehras are caught by surprise.
Wednesday, 22nd April 2020 (Episodes 63 - 65)
Naina and Raghav make an informed decision to leave the mansion. Veer refuses to wed Sanjana, and he reveals a secret about her.
Naina makes a bold statement to Sudha that she will make Raghav wealthier than the Mehras in a month. Raghav tries to sell the electronic mop, which is his invention.
Raghav makes a brilliant presentation for his product, but will the investors like it? Sudha sends a malicious person to attack Raghav and Naina.
Thursday, 23rd April 2020 (Episodes 66 - 68)
Naina is overjoyed when she finds out Raghav has changed his mind. Veer and Balraj are at odds and argue.
It is shocking for Raghav to find out that Balraj sold his patent to Mr Khurana. Raghav insists that Naina sign the divorce agreement.
Raghav is beaten up by the Mehras. Naina takes on a job as a surrogate to support Raghav.
Friday, 24th April 2020 (Episodes 69 - 71)
Raghav wants to know why Mr Khurana insulted Naina. Ahana has a proposal for Naina for 80,000 euros if she takes up surrogacy for her child.
Naina finally signs the papers. She then goes to the hospital for surgery, but who will be present for her?
When Sanjana informs Raghav about Naina's pregnancy, he lashes out at her. He is broken when he finds Naina at the hospital.
Saturday, 25th April 2020 (Episodes 72 - 74)
Raghav is outraged and kicks Naina out. Sanjana then receives Raghav's patent from Mr Khurana's employee. Will the patent reach Raghav?
Raghav, in a surprise move, buys the Mehra's house at the auction. He also has conditions for them before he signs the deal.
Ahana has an accident, Naina is shocked to hear about it, she also remembers the promises she made to Ahana after going back to India.
Sunday, 26th April 2020 (Episodes 75 - 77)
Raghav is returning to India, and the Mehras beg him to take them with him. Naina finds a job, but it has its issues.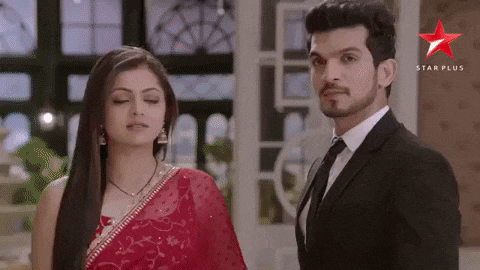 Naina is asked by Pandey to go to the airport to pick up a client. Unaware of who Raghav is, Naina has her grave suspicions that he is a terrorist.
READ ALSO: Twist of fate teasers April 2020 (fresh episodes on Zee World)
Monday, 27th April 2020 (Episodes 78 - 80)
Naina gets the client arrested, Pandey is displeased. Later on, Naina sees Raghav at Pandey's office.
The Mehras have no option but to seek assistance from Raghav. Naina becomes unconscious when Raghav fires her.
Veer is adamant that he will ruin Raghav's life; he promises this to Mr Khurana. Raghav asks Naina to be his secretary; she may or may not agree.
Tuesday, 28th April 2020 (Episodes 81 - 83)
Raghav instructs Pandey to pay for Sharma's children's fees and to keep it a secret. Pandey asks Naina to give Indu her medicine at Raghav's house.
Naina finds Indu in a horrible state and admits her into a hospital. Naina then interrupts a live interview for Raghav.
Raghav and Naina take Zenobia to a hospital. It comes as a shock to Naina when Raghav lies to the police about the car that hit Zenobia.
Wednesday, 29th April 2020 (Episodes 84 - 86)
Raghav is blackmailed into giving the police false information. Naina confronts him for lying to the authorities.
Raghav welcomes Armaan and his family. Armaan threatens to slander Ira's reputation by releasing her MMS. What will be Raghav's next move?
The cops arrest Armaan, and Raghav relieves Naina of her job. Armaan is up to his tricks when he blackmails Raghav to release Ira's MMS if she doesn't get him out of jail.
Thursday, 30th April 2020 (Episodes 87 - 89)
Parth ensures Raghav does not fire Naina, but Raghav keeps bugging her. Will this make her quit?
Veer tells Armaan about his scheme against Raghav. Raghav refuses to be blackmailed by Armaan without being shown proof. Will Raghav learn about Veer's plans?
Armaan threatens Raghav again, and this time he has conditions. Naina, Pandey, and the other employees gather at Raghav's house, he comes home and is shocked by this.
Raghav
Raghav finds himself in very compromising situations from the start of this month's episodes. He, however, gets over all types of adversity and is victorious in the end.
Naina
She is stuck in some tricky situations, from working as a waitress to being forced into marriage and eventually ending up in another marriage. This season has several tests of her patience, but she remains graceful.
That is everything you need to know before watching the April Chasing My Heart episodes of this fantastic soapie. The Chasing My Heart actors do an excellent job of keeping this show as good as it is.
READ ALSO: