The Inseparables teasers for April 2020 will make you eager to watch each of these exciting new episodes that are coming this month. The Inseparables cast members go through a lot of drama, emotional turmoil, and secrets. Read on to find out what is going to happen in April!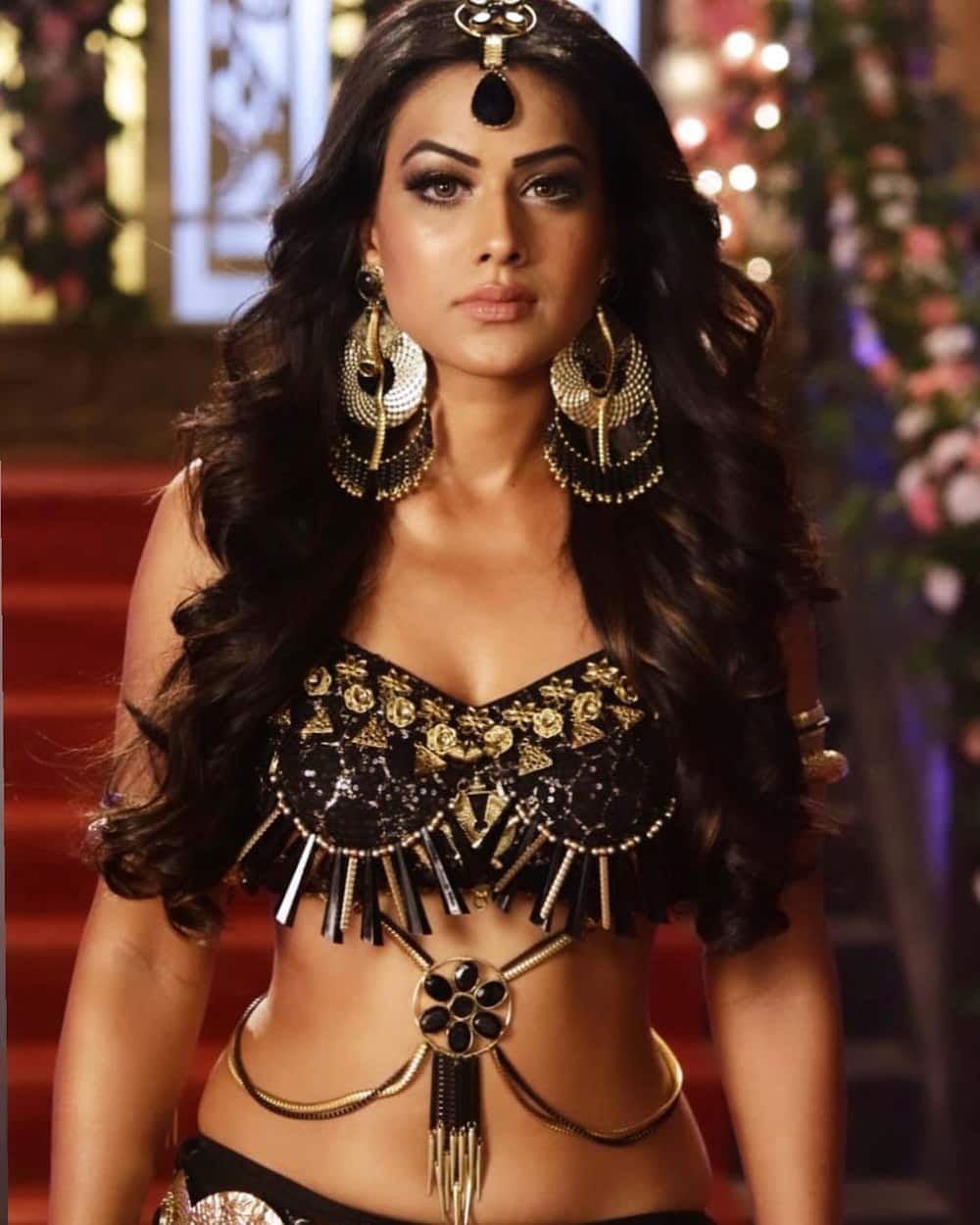 In this article, we look at the Inseparables episodes 2020 and what we will see in the coming months.
The Inseparables teasers for April 2020
The unexpected is going to happen in April. Check out these snippets so that you are not caught off-guard when the episodes air.
Wednesday, 1st April 2020
Jeevika urges Viraat to deal with Maanvi patiently, and he takes this course and decides to cancel all his meetings and accompany Maanvi to her ultrasound. Vidhi goes missing, and Jeevika is sent into a panic.
Jeevika apologises and is remorseful; she feels guilty for suspecting Vidhi. Vidhi's ultrasound makes Viren and Jeevika thrilled. Also, Viraat does not show up for Maanvi's test, and Jeevika is present instead. Viren remains with Vidhi.
Thursday, 2nd April 2020
Maanji tells Dadaji that Viraat was not with her during the test, but he finds out the truth when he overhears her telling Jeevika the truth. Maanvi is distraught when Viraat leaves to go on a musical tour. Maanvi leaves the house, denying Viraat the chance to apologise.
Maanvi disregards calls from Viraat. He goes to look for her accompanied by Jeevika. Vanshika asks Vidhi to keep the company until Jeevika returns. Can Maanvi be traced?
Friday, 3rd April 2020
Maanvi makes it clear to her family that she is not coming back, and she also refuses to forgive Viraat after he apologises. Maanvi asks Jeevika not to involve herself in her issues.
Viraat makes a promise that he will get Maanvi to come back home, while Jeevika remains with her. Vidhi is excited when Viren stays back to take care of her and even sleeps in her room. Viraat does not come back to the house.
Monday, 6th April 2020
When Viraat returns, he has gifts with him and a mouthful of apologies. This is enough to soothe Maanvi who only returns on the promise that Viraat becomes a good father. Jeevika can finally return home and be with Vidhi.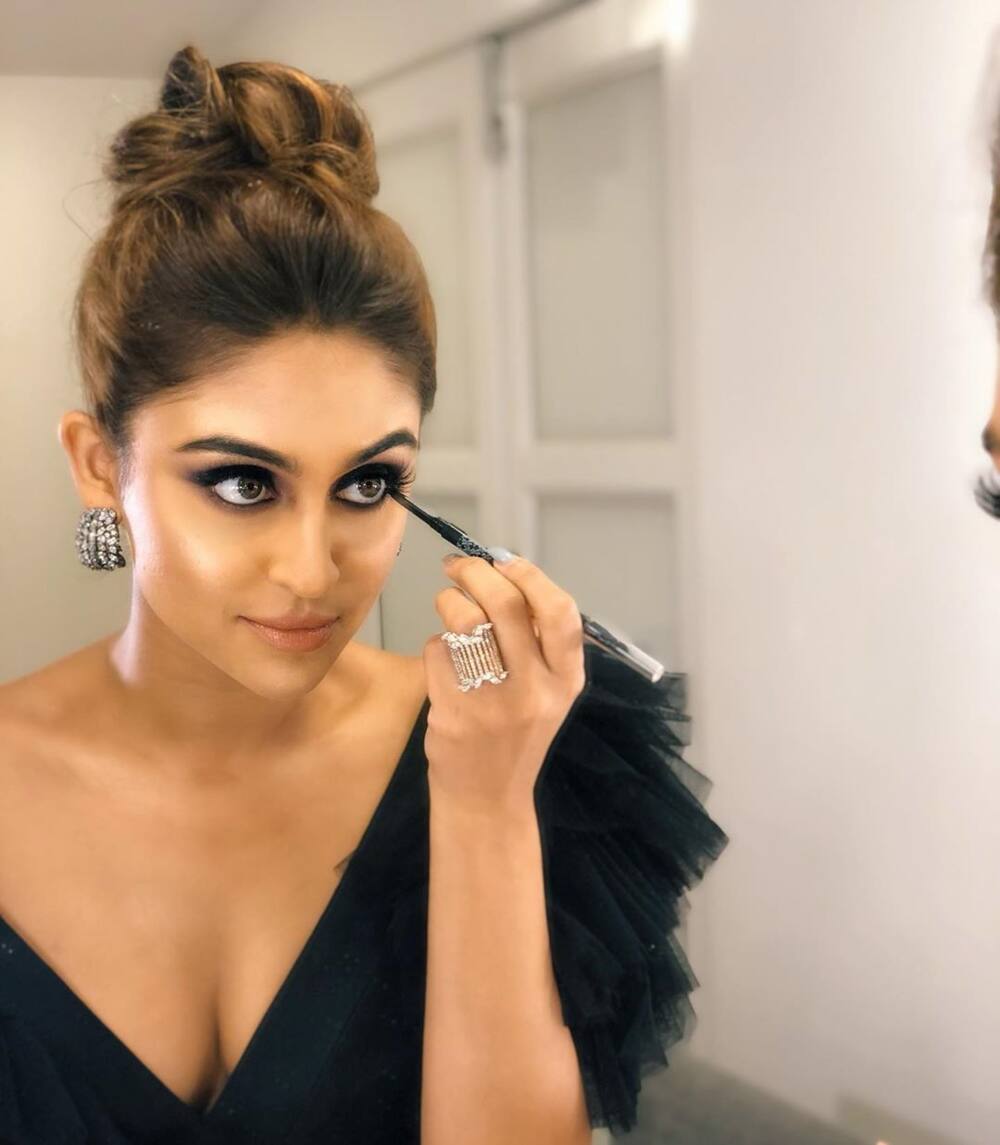 Vidhi cooks a meal for Viren, and Vanshika suspects that she has feelings. Maanvi comes across the doll that Viraat has lost in the washing machine. This is the last straw, and she might not forgive him.
READ ALSO: True Love Teasers: April 2020
Tuesday, 7th April 2020
Jeevika instructs Vidhi not to take up any chores at home. Vidhi is very uneasy to see that Viren is happy to see Jeevika. Swamini supports Maanvi's choices, and later Viraat goes with her to the hospital.
Vidhi gets ready for the party with Jeevika's help. Viren acts cozy around Vidhi, and Vanshika and Jeevika become troubled when they see this.
Wednesday, 8th April 2020
Viren protects Vidhi when she is insulted by another guest at the party. Maanvi vows to ensure that Viraat loses the test. Daboo is on her side and slips sleeping pills in Viraat's drink. In a sudden twist, Maanvi faints.
Viraat is distraught and feels responsible for Maanvi's state. He decides to leave the house, but Beeji and Pinky prevent him from going. Vidhi cares for Viren and even tries to fix a button on his shirt. Vanshika stops them.
Thursday, 9th April 2020
Vanshika is wary of Vidhi, and she warns Viren that she is trying to split him and Jeevika up, so he treads cautiously. Seeing Vidhi and Jeevika makes Viren ren unhappy. Beeji locks Viraat and Maanvi in a room together and tells them to sort out their differences. Are they still in love?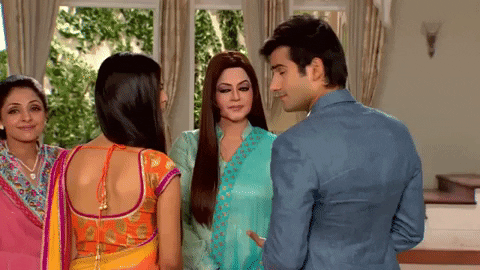 Vidhi makes it clear to Viren that he is not interested, and he later convinces Jeevika to go on a second honeymoon. The doctor has horrible news for Maanvi and Viraat: their baby can be born disabled, and the decision lies in their hands.
Friday, 10th April 2020
Maanvi and Viraat make the wise choice to keep their baby, and they hide it from the Vadhera family. Jeevika and Viren's second honeymoon is underway, and Vanshika cautions Vidhi not to disturb them.
Vanshika refuses to eat the breakfast that Vidhi has prepared because she is upset with her. She then finds a note from Vidhi in the house but cannot find her anymore. The doctors say that Maanvi's baby is fine, but she is not.
Monday, 13th April 2020
Vanshika tries to find Vidhi, and Viraat joins her at Chandigarh. Jeevika and Maanvi's father call Beeji. Badi Beeji insists on finding out the truth regarding their father from Beeji.
Viraat and Vanshika search for Vidhi. Monty is at a pizza joint with Maanvi and Daboo; she later informs Beeji about it. Surprisingly, Jeevika and Viren come back a day earlier.
Tuesday, 14th April 2020
Vidhi comes home with Viraat and Vanshika; she gets a gift from Jeevika and Viren. When Viraat tries to reach Maanvi, he could not reach her, and Daboo finds that she has collapsed.
Monty confides in Maanvi about his kidney problems, and she encourages him to reach out to his family. Vidhi is scared about the Vadhere family finding out about her truth.
Wednesday, 15th April 2020
Viraat's musical tour is a dilemma for Maanvi. When Vidhi's mom goes to Vadhera's house for her daughter's birthday, the family decides to throw a party. Swamini has a gift for Vidhi.
Vidhi loses consciousness when she receives a call from her husband because she has issues with her past. Viren vows to keep her happy. Maanvi stays with Beeji after she leaves the hospital.
Thursday, 16th April 2020
Viraat tells everyone about his world tour. Jeevika is disappointed when she hears a conversation between Vidhi and her mother. Maanvi gives Monty lunch. Will Beeji uncover Monty's secret?
Harshad is Virens friend who comes home with him, and he happens to meet Vidhi. He instantly takes a liking to her. Viren informs him that she is their surrogate, and Harshad still desires her.
Friday, 17th April 2020
Monty goes home and informs Maanvi about it. He then overhears Beeji and Badi Beeji talking about him, so he decides to go. Harshad still finds Vidhi attractive and wants Viren to put in a good word for him, and Jeevika does exactly the opposite. Will Vidhi entertain him?
Vidhi tells Viren that she is married and tells him all about her issues with her husband. She vows to open up to Jeevika.
Monday, 20th April 2020
Vidhi is surprised to see Harshad when Jeevika introduces them. Daboo discovers something in the storeroom, while Monty asks Beeji for forgiveness. She is adamant and asks him to leave, and Maanvi is taken by surprise when she sees Monty.
Monty is downhearted when he realizes that he is unable to show Maanvi who he really is, and Beeji is fed up and tells him not to come home. Vidhi is harassed by Harshad, while Viren learns that Vidhi's husband needs to sign off on surrogacy.
Tuesday, 21st April 2020
To keep Harshad in check, Viren informs him that Vidhi is married. Daboo makes a shocking discovery that Monty is Maanvi's father and confronts Beeji, who urges him to keep that information to himself.
Badi Beeji does not approve of Monty and Maanvi meeting. Monty has his regrets about abandoning his family when Beeji calls cautioning him to keep off Maanvi. Viren comforts Vidhi, and Jeevika spots them.
READ ALSO: Young Love Teasers: April 2020
Wednesday, 22nd April 2020
Jeevika shares her thoughts with Maanvi as Harshad has his suspicions about Vidhi and Viren. Harshad may have a scheme brewing as he keeps the money that is to be paid to Vidhi's husband for him to sign the surrogacy papers.
Maanvi finds Viraat in the house, something she did not expect. Harshad threatens Vidhi when she tells him to take the cash and go. Jeevika suspects that Vidhi and Viren have a secret.
Thursday, 23rd April 2020
Jeevika persists that Vidhi accepts the gifts Harshad is giving her. Swamini tries to help in Harshads's case, but the efforts are futile. Jeevika thinks Vidhi likes Viren.
The suspicions are growing stronger by the day for Jeevika, who believes that Vidhi and Viren have an affair. Maanvi tumbles across Monty's picture in Daboo's room. When confronted about it, Monty makes up a lie: she does not buy it and wants to know the truth.
Friday, 24th April 2020
Viren was told about Harshad's death but still has his reservations about his true identity. Maanvi finds out the truth about Monty and is furious with Beeji for hiding that from her, so she locks herself in a room and cries. Viren stops Shashank from trying anything with Vidhi.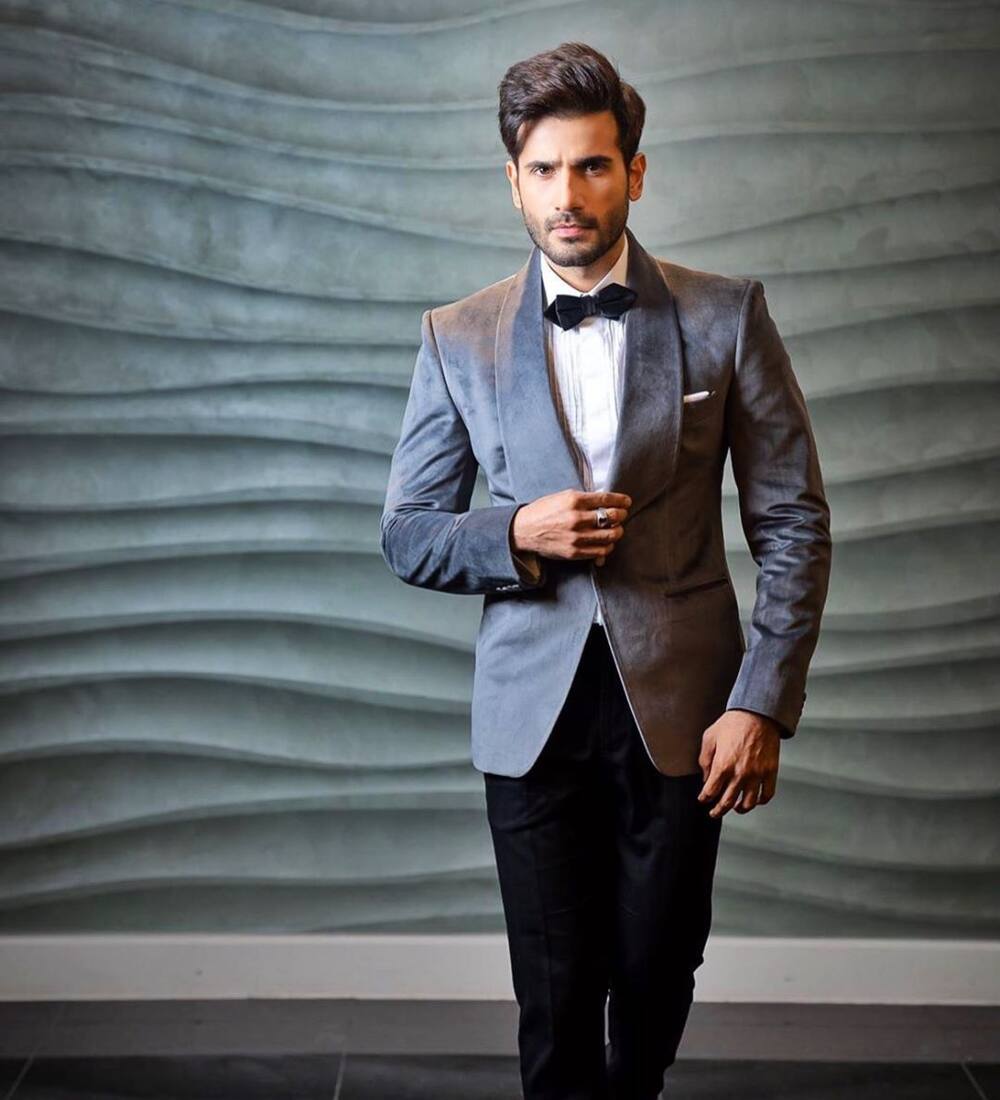 Viren finds out that Shashank is Vidhi's husband. Maanvi's family rejects Monty as her father, so she goes to see him, and he begs for forgiveness. She asks him to go, but he explains his situation, and she forgives him.
Saturday, 25th April 2020
Maanvi accepts her father, and she calls Jeevika to tell her, but she gets some shocking news about Vidhi and Viren. Maanvi tried to bring Mahesh home, but Beeji will have none of it. Jeevika vows to support Viren if he tells Vidhi's secret.
Badi Beeji asks Beeji to forgive Mahesh, and Vidhi panics when she reads a message from Shashank. He then decides to take Vidhi shopping. Mahesh learns that he needs a kidney transplant, and Maanvi shows him her childhood letters to her father.
Sunday, 26th April 2020
Viren is protective over Vidhi, especially when it comes to Shashank. Shashank introduces Vidhi as his fiancee, but Viren contests that. When Shashank tried to dance with Vidhi, Viren intervenes.
Viren interferes again with Shashank and Vidhi. Jeevika confronts Vidhi about her relationship with Viren. He tries to explain the situation but only makes it worse.
Monday, 27th April 2020
Madan comes home and is welcomed by Mahesh, but Beeji and Madan want him to leave. Jeevika leaves Vidhi and Viren. Madan tries to tell them about Mahesh's issues, but Maanvi wants him to stay. Viren finds a letter by Jeevika. Viren and Vidhi find her at a temple.
Vidhi opens up about Shashank to Jeevika, who ends up slapping him, and Viren vows to throw him out in the next 48 hrs. Virat asks Beeji to pardon Mahesh in vain. Jeevika prevents Shashank from hurting Vidhi: he threatens to hurt her child.
Tuesday, 28th April 2020
Beeji finds it hard to pardon Mahesh's actions. Viren gets his hands on Shashank's record. Beeji hears that Maanvi wants peace with Mahesh. Jeevika takes a stand and hits Shashank with a vase when he tried to bully Vidhi, and Shashank makes a move to harm her child.
Viren reveals Shashank's true nature to Swamini and Vanshika and gives him the divorce agreement to sign before he goes to jail. Mahesh decides to leave Beeji's him, but she pardons him. Maanvi surprises Jeevika by introducing Mahesh.
Wednesday, 29th April 2020
Mahesh and Maanvi go back to Vandhera's house. Jeevika is upset to see Mahesh, and she goes to her room alone. Mahesh is remorseful and tries to leave, but Viren stops him. He later goes to soothe Jeevika.
Jeevika leaves when Mahesh goes to the dining table, and Swamini stops her and convinces her to go with Maanvi and Mahesh to the temple. Maanvi and Jeevika have a falling out at the temple, and later Mahesh saves Maanvi from an accident.
Thursday, 30th April 2020
Jeevika takes Maanvi and Mahesh to the hospital where they solve their problems. Two months pass and Vidhi has a horrible fall; the doctors can only save one of them. Jeevika chooses to save Vidhi, but Vidhi prefers the baby to make it. Jeevika is present when Maanvi is giving birth.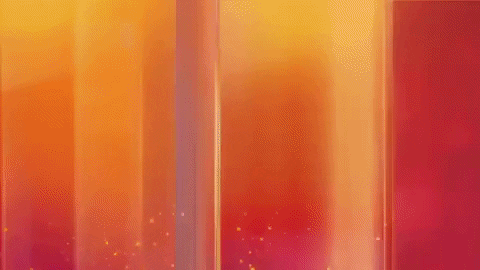 The Inseparables final episode
All of them conceive baby girls and Vidhi chooses to exit the Vandhera house. Jeevika and Vandi are nostalgic about their past. Jeevika, Viren, Virat, and Maanvi dance to Bollywood songs. Everyone is thrilled that Jeevika is in the family.
Vidhi
She gets an unexpected blast from the past, which makes her question all her life choices. Will she be able to get out of this rut, or will she be caught in the crossfire of her past and present colliding?
Maanvi
The trials Maanvi faces in the April episodes are astounding. She has a falling out with Virat and Beeji, and she also makes secret discoveries about her life. She is then in and out of the hospital.
The Inseparables is one of those shows that can make you cry, laugh, and swoon all in one episode. The Inseparables actors always make it more exciting, and these teasers will show you just how much fun the April episodes will be.
READ ALSO: