If you have been caught up by the wave of soap operas, there is a new show that has come to your screens, and it is worth your time. Unlike most of the shows that you are used to, Mehek is one of a kind as it guarantees a series of endless drama. The humour in the soapies is enough to get you hitched. How about going through Mehek teasers for April 2020 to understand what the show is about?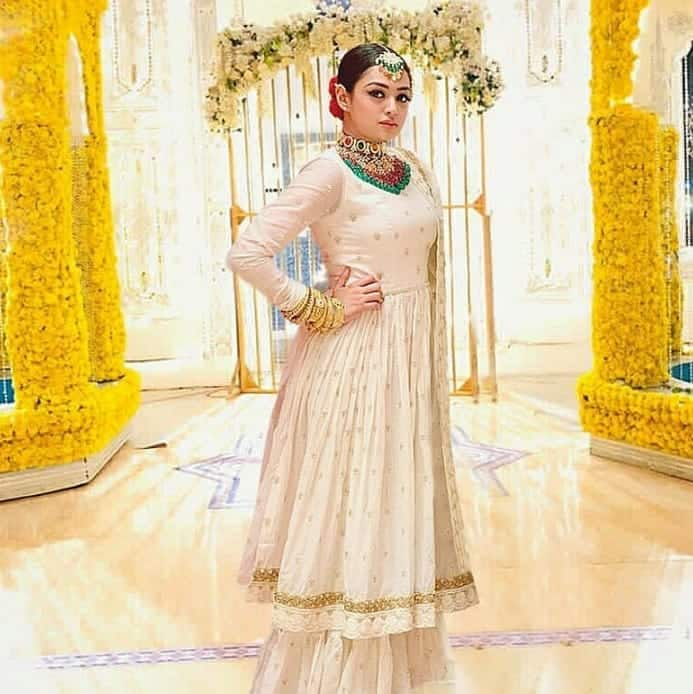 Mehek is a new soap opera that emulates any society. It depicts the animosity, relationship hurdles and, challenges that families face. The fascinating part about it is that Mehek cast members have pulled their roles so perfectly that you would think they were foes in real life. Mehek teasers for April 2020 have more sauce about the show.
Mehek teasers for 2020
These are some of the snippets of what you should expect:
Episode 1 – Wednesday, 1st of April, 2020
An unwelcomed guest shows up and changes the mood of the celebrations, and Shaurya does something that saves a situation. Karan spends time with her father for the first time, and he does not like it. Norah, on the other side, insists that she will never relocate to Africa from India.
Episode 2 – Thursday, 2nd of April, 2020
Eddie questions Norah about the time that she spends hanging out with Karan, and Shaurya protests about Sanjay's arrival. He is careful to ensure that the plans that he had made with Mehek are not disrupted while Leleti tries to maintain order.
Episode 3– Friday, 3rd of April, 2020
Svetlana and Sanjay are persistent about interrupting the plans that Shaurya and Mehek are making about the wedding. Meanwhile, Sanjana comes across a compromising picture that can land Norah and Karan in trouble. Is it too late for Norah to do damage control?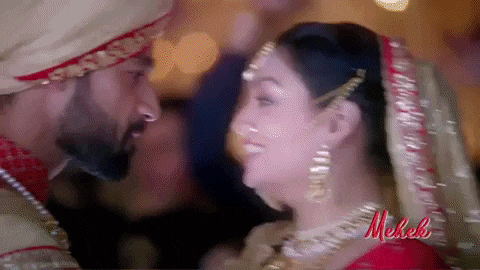 Episode 4 – Monday, 6th of April, 2020
The relationship between Julius and Norah is compromised, and Dennis thinks that his family needs him; therefore, he makes plans about travelling to Africa. Meanwhile, Mehek encounters Shaurya Khanna, a manager at a restaurant, who happens to be rude to her.
Episode 5 – Tuesday, 7th of April, 2020
The relationship between Julius and Norah hits rock bottom, and Norah relies on her friends to get over him. Meanwhile, Rajeev insists that Mehek should take part in the concert.
Episode 6 – Wednesday, 8th of April, 2020
Sonal comes up with ideas that can be useful to Norah and her healing, and Rajeev tries to talk Mehek into participating in India's Super Cook competition. Will she comply?
Episode 7 – Thursday, 9th of April, 2020
Mehek's cooking skills impress most people, and Norah is crushed when she finds out that Julius has moved on.
Episode 8 – Friday, 10th of April, 2020
The online relationship that Norah got into with Karan is beginning to pause a threat as she gets convinced that he has higher expectations of her. On the other hand, Shaurya comes up with a plan that would bring Mehek down on the first day of the contest.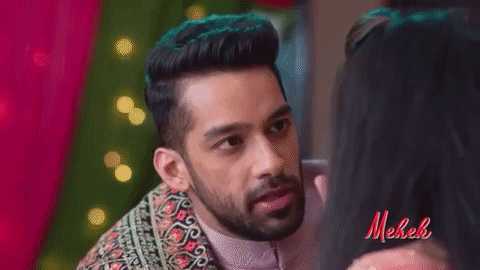 Episode 9 – Monday, 13th of April, 2020
Eddie finds out some sensitive information about the new employer that Dennis has hired, and Mehek comes through for Shaurya when the public tries to attack him. However, he shows his lack of gratitude when he insults her.
Episode 10 – Tuesday, 14th of April, 2020
Shaurya insists on proving how much he does not like Mehek and plans on telling lies to tarnish her name. Sonal and Norah discuss whether they should open up to Karan about who he has been talking to.
Episode 11 – Wednesday, 15th of April, 2020
The relationship between Karan and Norah becomes more complicated when they develop feelings for one another. In the meantime, Shaurya embarks on a second plan to humiliate Mehek when she is on set.
Episode 12 – Thursday, 16th of April, 2020
The meeting between Norah and Karan sparks a new thing, and the situation gets more uncomfortable when Mehek and Shaurya are locked up in the same building.
Episode 13 – Friday, 17th of April, 2020
Dennis gets into the wrong side of the law in India, and Shaurya dares Mehek to prepare chicken, and yet he knows that she is vegetarian.
Episode 14 – Monday, 20th of April, 2020
Shaurya comes across a poster that has details on how Mehek's uncles used India's Supercook name to advertise their business. He plans their arrest, and later, Ravi and Jeevan are put behind bars. Norah tries to come up with evidence to prove that her brother is not guilty.
Episode 15 – Tuesday, 21st of April, 2020
Norah and Karan fall for each other, although something terrible is bound to happen as her secrets might be revealed. On the other side, Mehek shows up at Shaurya's party without being invited to ask him to have her uncles released.
Episode 16 – Wednesday, 22nd of April, 2020
Norah spends more time with Karan, although she goes through a difficult time trying to hide her secret. At the same time, the atmosphere is tensed at the Khanna household when Mehek dares Shaurya.
Episode 17 – Thursday, 23rd of April, 2020
Karan ends his relationship with Sonal, and Shaurya pleads with Mehek's relatives to let her participate in the contest.
Episode 18 – Friday, 24th of April, 2020
The complicated love life that Norah gets into starts troubling her, and Shaurya drugs Mehek. He has no clue about what will happen to him.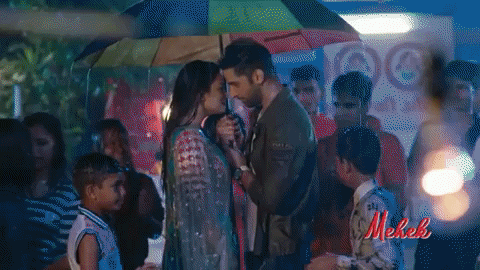 Episode 19 – Monday, 27th of April, 2020
Karan questions Norah about the secret that she has been keeping. Meanwhile, Mehek gets into trouble when her family sees a picture of her and Shaurya by the pool.
Episode 20 – Tuesday, 28th of April, 2020
Norah and Karan get involved in an accident, and Mehek cries in front of Shaurya, which shocks everyone.
Episode 21 – Wednesday, 29th of April, 2020
Karuna reveals Shaurya's background, and Shaurya is forced to invite Mehek's family to attend the party. Later, Ajay asks Mehek to marry him.
READ ALSO: True Love Teasers: April 2020
Episode 22 – Thursday, 30th of April, 2020
Karan comes back from the hospital although he has nobody to nurse him, and Mehek agrees to marry Ajay. When Shaurya visits Mehek at her home, he is startled when he realises that she is getting married.
Mehek
She is dared to participate in a cooking contest that Shaurya hosts. Despite her competence, Shaurya looks for ways to try and bring her down. She humbles herself and shows the best of intentions towards him. Later, she agrees to get married to a horrible man. How will this decision impact her life?
Shaurya
He has feelings for Mehek, although something happens, and he becomes resentful towards her. He tries to dim her light although most of his plans do not go as he wishes them to. Later, he finds out that Mehek is married. What will his reaction be?
Mehek teasers for April 2020 are proof that the show is worth your time. To find out more juice about the events in the soapie, ensure that you tune in to Zee World every weekday at 17:00.
READ ALSO: