When you think you have seen the best TV series, make sure you know about the Made For Each Other series. Since the 18th of September, 2019, when it first aired, the television drama has been a great entertaining piece for millions of fans around the world. The love twist in the drama speaks volumes of its exciting moments. The emotional touch that was portrayed through some Made For Each Other actors is part of the elements that keep viewers glued to their television screen.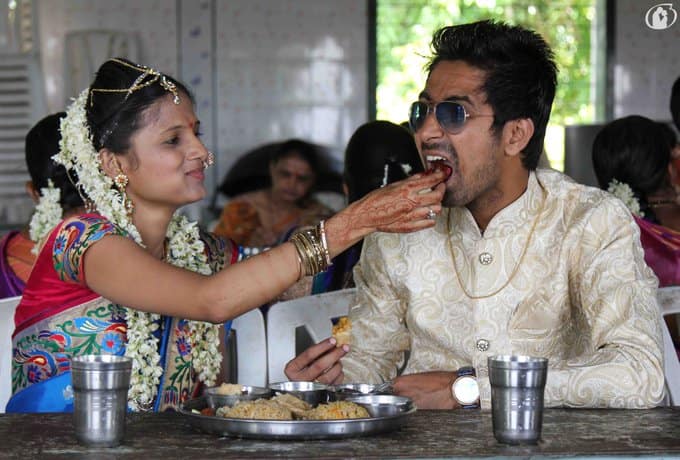 Made For Each Other characters have been able to interpret their roles dramatically. The story revolves around Anurag and Prerna and their love affair. They experience a few challenges that became a threat to their unity. The Made For Each Other cast involves other actors whose appearance added much sauce to the television series. The highlights are only the tip of an iceberg of the drama.
Made For Each Other April 2020
Whatever your entertainment need is, there are lots of scenes in this month's episodes that will meet them. If you followed through last month, you would be surprised to find out that there are better entertaining stuff this month compared to what you got in the previous month. Check out the highlights of the episodes below to have a clue until each of them officially broadcasts.
Wednesday, 1st of April, 2020
Shivani begs Prerna to be a saviour of Anurag. Sharda successfully carries out her plot. Mohini and Nivedita get infuriated as they listen to Shivani's testimony.
READ ALSO: This is Love Teasers: April 2020
Thursday, 2nd of April, 2020
Mohini wants Mr Bajaj to be behind bars, while Sharda suggests that the Basus be thrown out of the house. Later, Prerna is in an ocean of fears when she realises that Anurag's life could be at stake.
Friday, 3rd of April, 2020
Prerna gets into a battle of words with Mohini, while Anurag draws his last breath. Sharda and Tanvi silently head into Mohini's room with evil intentions.
Monday, 6th of April, 2020
Sharda unveils a piece of surprising information to Tanvi while he acts towards turning Mr Bajaj against Prerna. At the same time, Mr Bajaj is having mixed feelings towards Prerna.
Tuesday, 7th of April, 2020
Mr Bajaj is undecided about what he feels towards Prerna while Sharda and Tanvi mastermind a devilish plot. Later, the law officers come to his mansion and order his arrest.
Wednesday, 8th of April, 2020
Mr Bajaj gives in to the law officers following an accusation from anger-driven Prerna, which suggests that his motive is to kill Anurag. Then, Mohini is astonished by Sharda's testimony.
Thursday, 9th of April, 2020
Filled with guilt, Mr Bajaj decides that he is not worthy of bail as Sharda chastises the Sharmas. Later on, Anurag resolves to make enquiries concerning Prerna's marriage to Mr Bajaj.
Friday, 10th of April, 2020
Prerna gets an emotional testimony from Mr Bajaj, and then, Mohini engages her friend in a quest to get a woman for Anurag. Anurag expresses disbelief when he sees Prerna holding Mr Bajaj's hands.
READ ALSO: Young Love Teasers: April 2020
Monday, 13th of April, 2020
While in prison, Mr Bajaj gets a visit from Anurag. At the same time, Mohini and Sharda engage in a battle of words. Later, Prerna is disappointed after Sharda asks her to do something she can not imagine.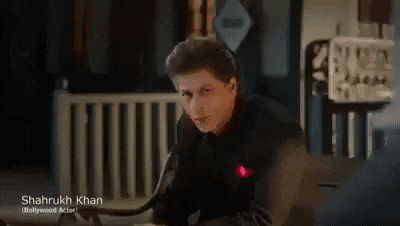 Tuesday, 14th of April, 2020
Prerna is surprised when she learns a jaw-dropping truth concerning Anurag's misfortune. On the other side, Mr Bajaj castigates Tanvi on his visit in jail.
Wednesday, 15th of April, 2020
Feeling guilty, Prerna goes to Mr Bajaj and renders an apology. Later, he unveils an astounding secret about Anurag's scheme and leaves Prerna with a task.
Thursday, 16th of April, 2020
Prerna is now able to prove the visual evidence against Anurag, while Mr Bajaj develops a feeling of belonging towards her. Unknown to Anurag, Mr Bajaj approaches the Basu Mansion, and a shock awaits Anurag.
Friday, 17th of April, 2020
Prerna engages in a heart-to-heart discussion with Mr Bajaj. Meanwhile, Anurag gets a feeling that something is not right. Later on, Mr Bajaj shocks him with his testimony.
Monday, 20th of April, 2020
Prerna eavesdrops on the personal conversation between Anurag and Mr Bajaj. Anurag gets a bad injury and is attended to by Prerna. Unfortunately, Mr Bajaj becomes furious.
Tuesday, 21st of April, 2020
Mr Bajaj and Anurag exchange words without any physical confrontation. Prerna finds it challenging to keep her feelings to herself. After a while, Basus begins to get ready for Durga Puja.
Wednesday, 22nd of April, 2020
AnuPre remembers a few moments from their last Navratri. Meanwhile, Mr Bajaj prays to win Prerna's heart as she and Anurag carry out the aarti.
Thursday, 23rd of April, 2020
Prerna fights to conceal her heart feelings after Anurag made some confessions. Anurag warns Mr Bajaj, which keeps him worried.
Friday, 24th of April, 2020
Cookie, by chance, breaks Prerna's mangalsutra while Mr Bajaj is in anguish. He waits for a while before he carries out his hidden agenda against Anurag.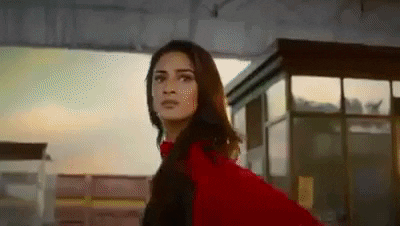 Monday, 27th of April, 2020
Mr Bajaj breaks a piece of startling news to the family of Prerna. Moments after, Anurag rescues Prerna from an accident, and Tanvi is disheartened by Sharda's resolution.
READ ALSO: Arendsvlei Teasers: April 2020
Tuesday, 28th of April, 2020
Mr Bajaj carries out a manipulative agenda to sow a seed of discord between Prerna and Anurag. On the other hand, Anurag shows the feeling of jealousy as he sees Prerna attending to Mr Bajaj's needs.
Wednesday, 29th of April, 2020
Anurag is trying hard to exonerate himself as Prerna alleges that he had the intention of killing Mr Bajaj. Meanwhile, an accident has sent Komolika to a plastic surgery clinic.
Thursday, 30th of April, 2020
Prerna has lost confidence in Anurag as he resolves to reveal Mr Bajaj's secret. After a while, Anurag, as well as Shivani, is taken aback by the hidden facts revolving around the marriage between Prerna and Mr Bajaj.
Anurag
Shivani appeals to Prerna's conscience to salvage Anurag from his predicament. She is sad as he discovers that Anurag might be in danger. He is heartbroken the instant he sees Prerna caught up in an emotional holding hands with Mr Bajaj. This feeling persists in several scenes in the series. He fights hard to clear his name as Prerna accuses him as a murderer.
Prerna
Prerna shows she still has a feeling for Anurag. She cries as she finds out his life may be in danger. Mr Bajaj turns her heart away from Anurag and tries to win her love.
With Made For Each Other teasers, we have seen the life of sacrifice for love exposed emotionally. Two love birds give up what they value to save each other from troubles. Many other intriguing moments are better seen than told. Therefore, mark the date in your diary as you decide to join other fans to feel the vibe of love drama like never before. You cannot have enough of its drama the moment you view the first episode.
READ ALSO: