- Hundreds of Stellenbosch University students have volunteered to help fight against the coronavirus
- Instead of joining their peers on break, the Tygerberg Campus students are doing their part in the pandemic
- Armed with training and tools, the battle against Covid-19 is easier thanks to their sacrifice
PAY ATTENTION: Click "See First" under the "Following" tab to see Briefly.co.za News on your News Feed!
While other students seized the opportunity to binge-watch their favourite shows, hundreds of Stellenbosch University students from the Tygerberg Campus have opted to volunteer their time to help battle the coronavirus outbreak in South Africa.
Medicine and health science students, around 360 in total, have helped the state with tracing efforts, a vital service in a time where identifying infected citizens is crucial.
Dr Suretha Kannenberg, a lecturer in the Division of Dermatology, who is managing volunteer efforts, commented:
"The students are doing this of their own volition. The hospital and university never requested assistance, they just took it upon themselves and we are so grateful for their help."
But many students say that they had not 'decided' to help, they had known from the onset that they would join the fightback efforts.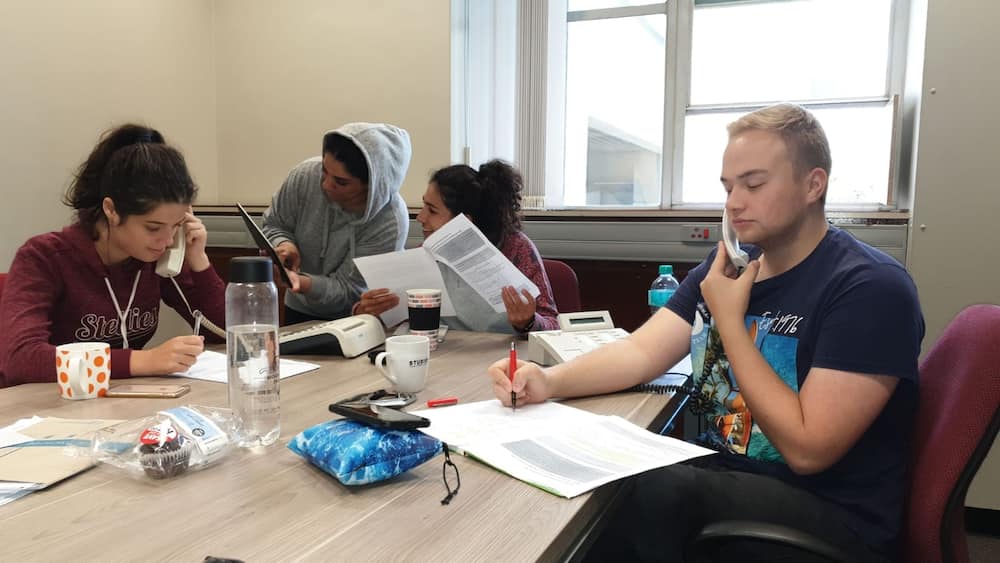 READ ALSO: DJ Tira: South Africa rates his performance on #LockdownHouseParty
Elsjé-Marie Geldenhuys, a sixth-year medical student, explained why she had signed up while her colleagues headed home:
"I never 'decided' to volunteer. I 'knew' I wanted to be there and to help. As future healthcare workers it's in our nature to help – it is who we are."
Sheryl Marshall, a student intern, who is helping to care for patients at Tygerberg Hospital agreed with the notion that volunteering was natural:
"Volunteering was the most natural thing to do. I really felt that I wanted to stay and help – especially when we are facing such a huge health crisis."
Abdul-Baasit Isaacks, a fifth-year student admits the move was risky but says he is enjoying lending a hand:
"I thoroughly enjoy being at the forefront and screening the patients who come in at Entrance 5 at Tygerberg Hospital. I feel like this is a way for me to give back to my community."
Vice-Chancellor Professor Wim de Villiers commented on the brave decision to answer the call to arms:
"These students from divergent backgrounds are joined by a common sense of purpose: saving lives and improving the quality of life of our people, for the most part, against the odds. The odds of social circumstance characterized by poverty and inequity, of badly equipped medical facilities and poor working conditions, and running the risk of being infected. But these students are undeterred and mobilised by the realization of a sense of both professional and civic duty. They are currently being deployed at the centres of need."
In a statement issued by the university, it was clarified that all students are taking the necessary precautions, have been provided with proper training and tools and were given a flu vaccine as an added precaution.
Enjoyed reading our story? Download BRIEFLY's news app on Google Play now and stay up-to-date with major South African news!