Who is Steve Harvey wife, Marjorie Elaine Harvey?
The name Steve Harvey is no new name to the showbiz industry. The iconic comedian is Marjorie Elaine Harvey husband. The beautiful, talented, bold, and charming woman is a fashion icon and a role model to many admirers who look up to her for her great sense of fashion.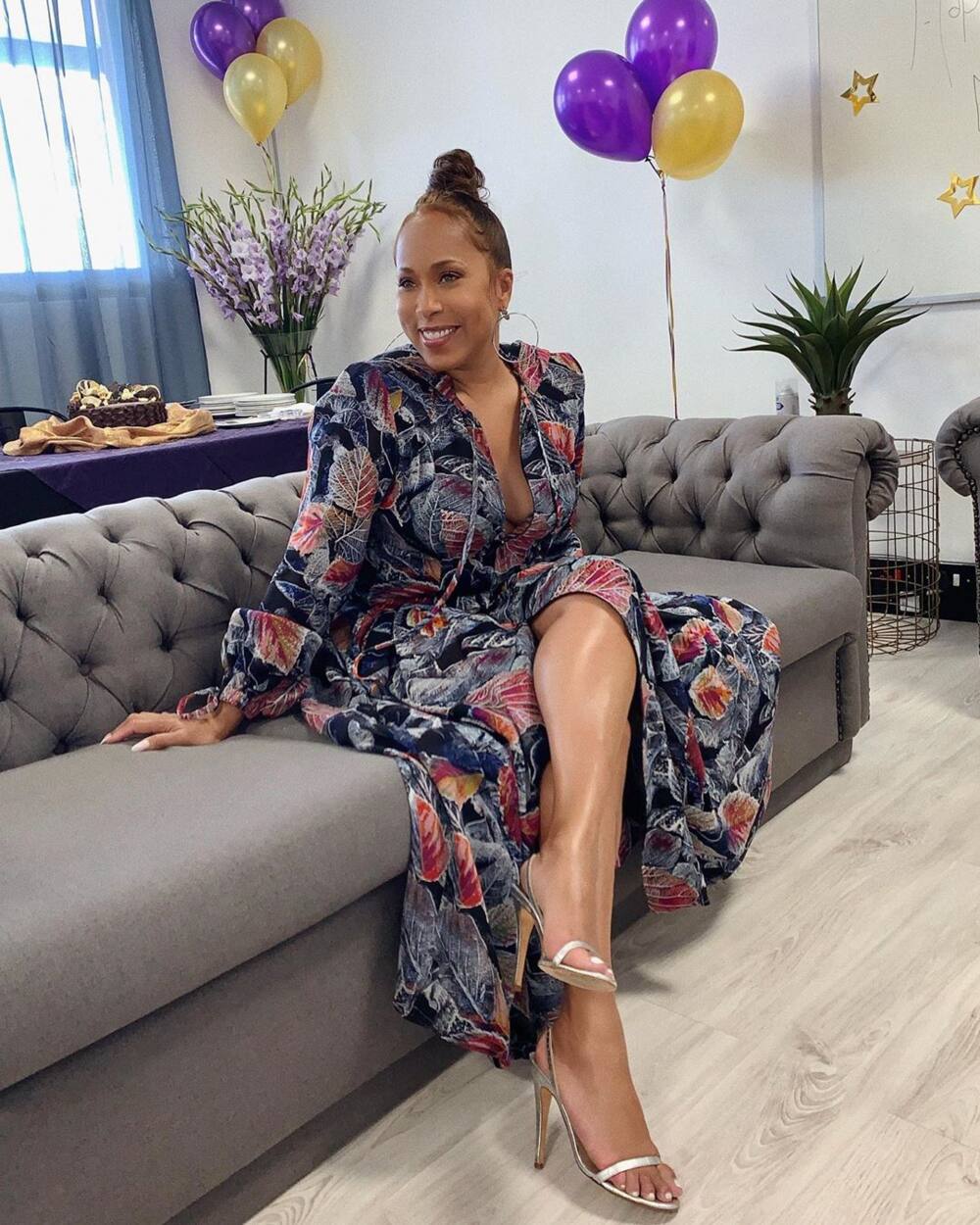 The gorgeous woman is the third wife of Steve. Apart from being his significant other, she has also created a niche for herself in the fashion world. She is an entrepreneur, fashion blogger, and philanthropist.
Profile summary
Birth name: Marjorie Elaine Bridge
Year of birth: October 10, 1964
Marjorie Harvey age: 55 years
Gender: Age
Ethnicity: American-African
Marital status: Married
Marjorie Elaine Harvey height: 5' 8"
Career: Fashion designer and fashion blogger
Instagram: marjorie_harvey
Marjorie Elaine Harvey bio
She was born on October 10, 1964, in the United States of America. Her mother is known as Doris Bridges. Marjorie Elaine Harvey parents reside in Memphis. She frequently shares their pictures on social media, which depicts their close relationship with each other.
On an Insta-post on January 8, 2020, the beauty shared that her dad was diagnosed with Dementia and Parkinson's and that he turned 85 years in 2020. She studied at the University of Memphis but dropped out due to unknown reasons.
Steve Harvey wife career
The beauty is a famous fashion blogger for The lady loves couture. She established the blog in 2007. Her talent, skills, and eye for fashion have seen her gracing numerous fashion shows around the globe.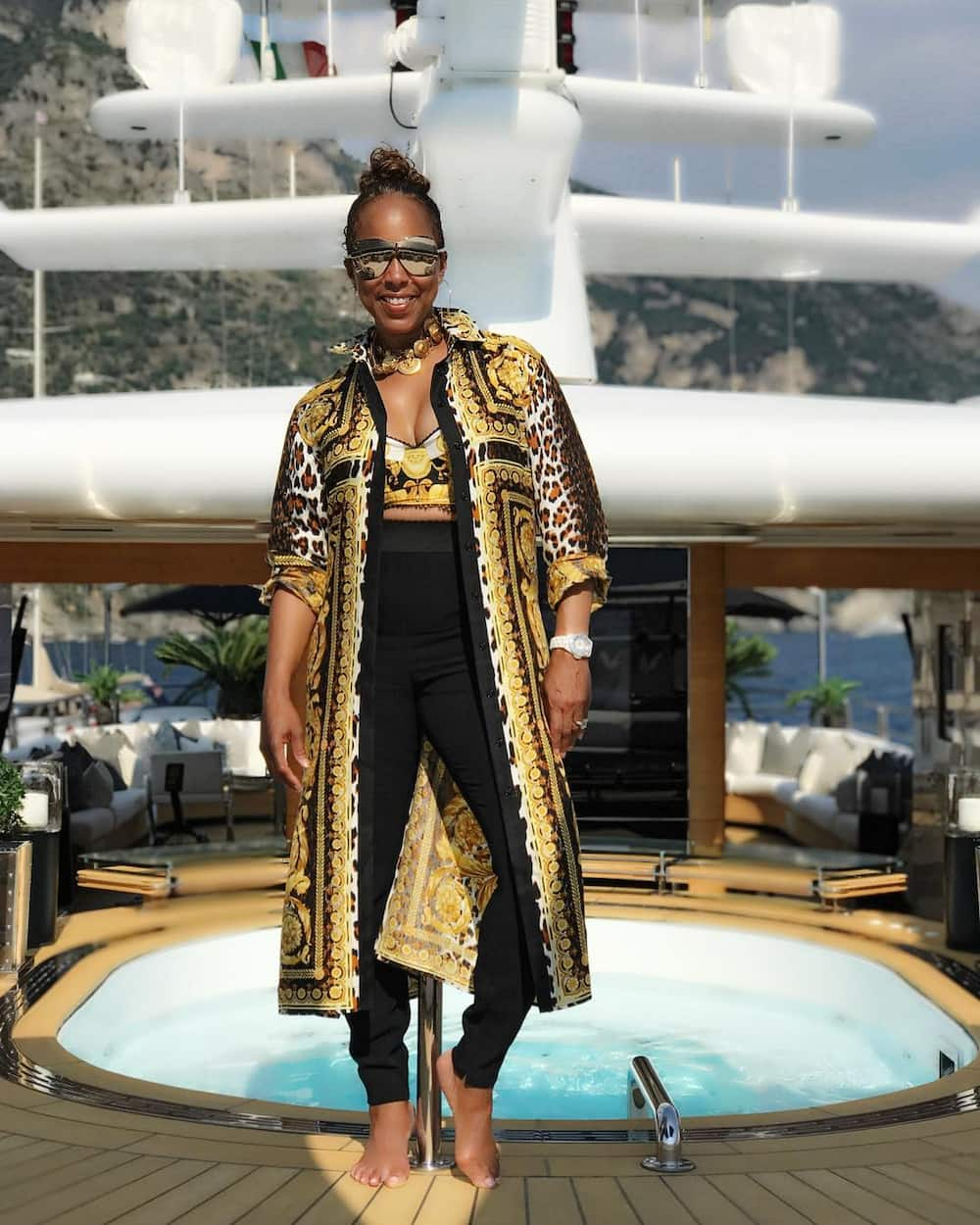 She also owns an online shopping site known as Marjorie Harvey's Closet. After her union to Steve, she founded the Steve and Marjorie Harvey Foundation.
Jason Harvey Marjorie Elaine Harvey not only have a strong bond as son and mother, but it seems Jason followed into his mother's footsteps. The handsome young lad is the founder of Yevrah, a reputable luxury women's footwear company. Interesting to note, all his products are sourced from Brazil. He is married to Amanda, and they are parents to three kids.
Relationships
She has been in two previous marriages before getting the title of Steve Harvey spouse. She was previously married to Jim Townsend, a renowned drug dealer, and criminal, but he was imprisoned for life. Luckily, he received a pardon in 2017 by President Obama after serving 26 years in jail. She divorced Jim after five years into his jail sentence.
She was also married to Darnell Woods, also linked to the drug trade. Marjorie Elaine Harvey ex husband was also jailed in 2002, together with other Woods brothers for distributing marijuana and cocaine. Marjorie Elaine Harvey kids with Darnell Woods are Jason, Lori, and Morgan.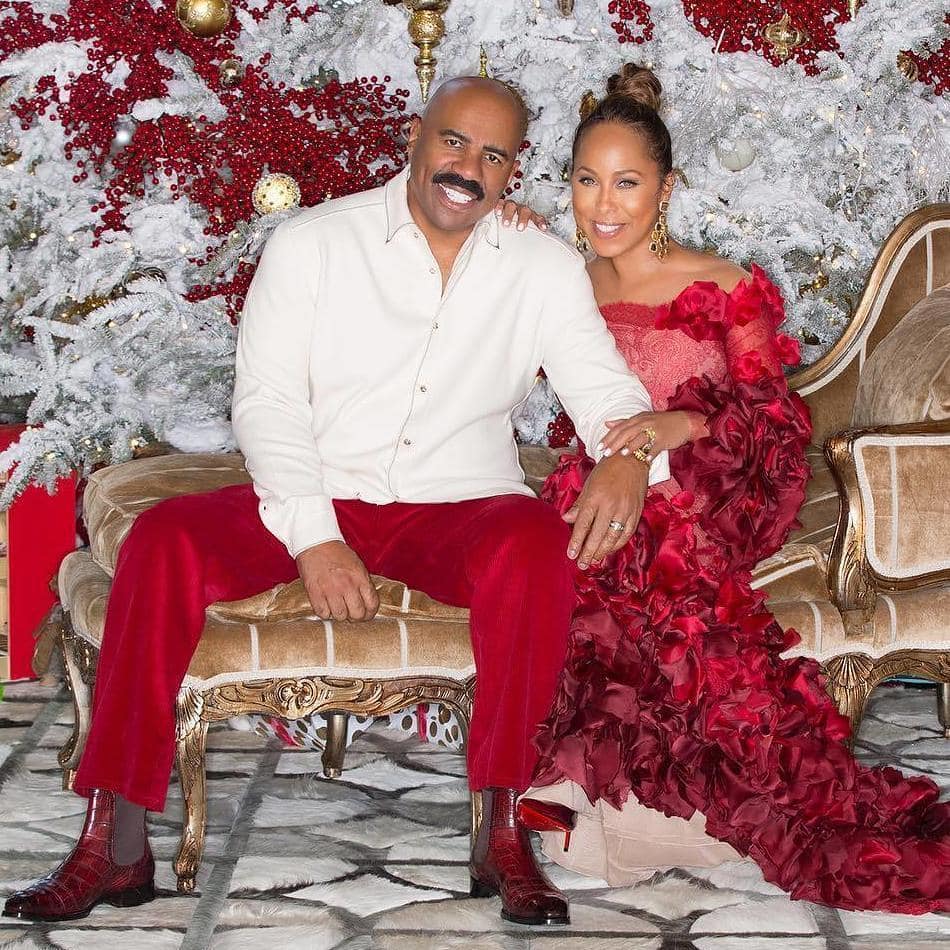 Her and Steve's paths crossed in the 1990s when the beauty walked into the famous Memphis Comedy Club. According to Steve, it was love at first sight for him. Both had other spouses at that time.
They then dated for a while and went their separate ways. Today, the two share a beautiful marriage. Steve Harvey children from his previous marriage are four.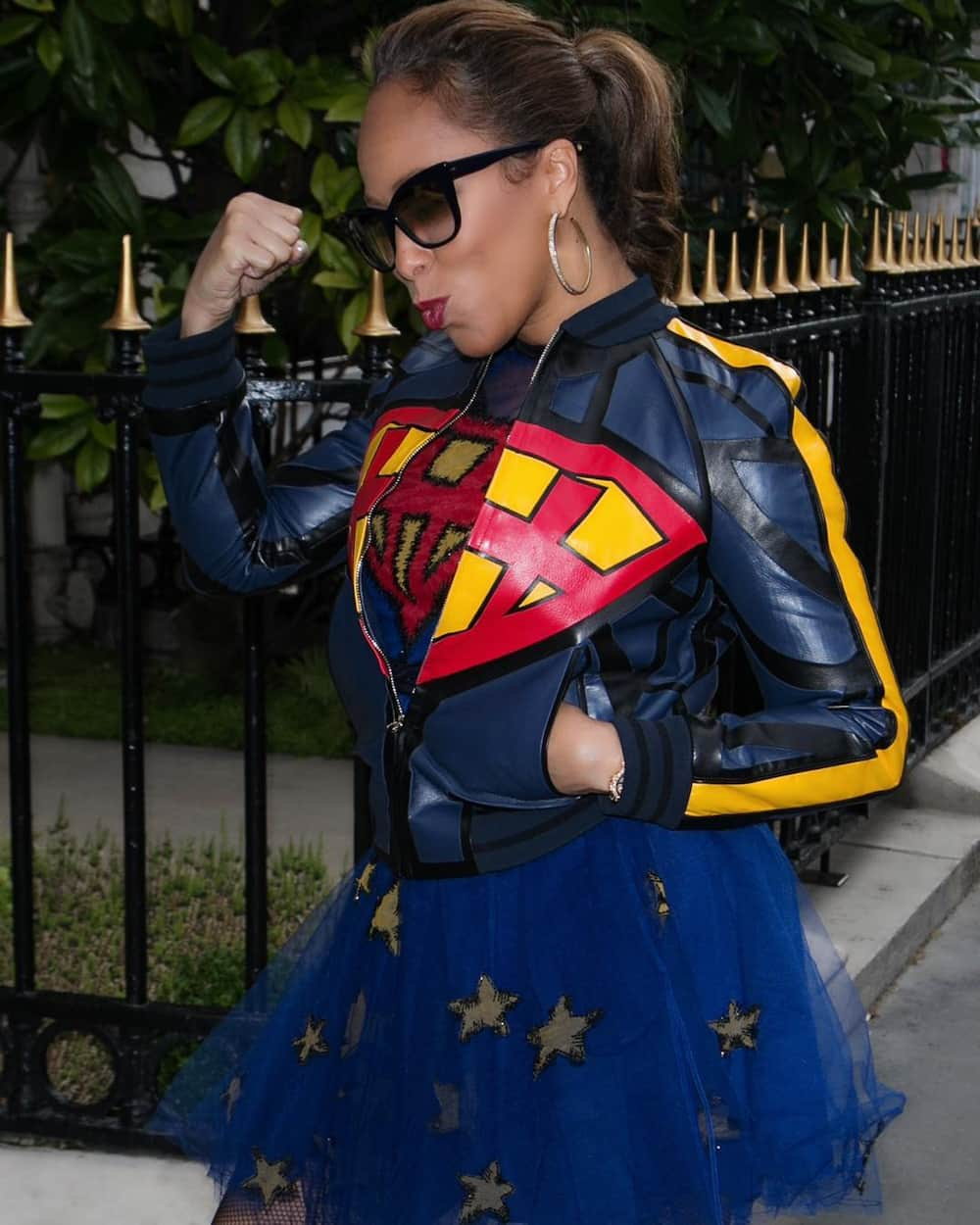 Marcia Harvey was Steve's first wife. They were married for more than ten years, but the marriage came to an end in 1994. The two are parents to twins Brandi and Karli. The comedian has two sons, namely Wynton Harvey, whom he had with his second wife, Mary Lee, and Broderick Harvey Jr. whom he had with his first wife, Marcia.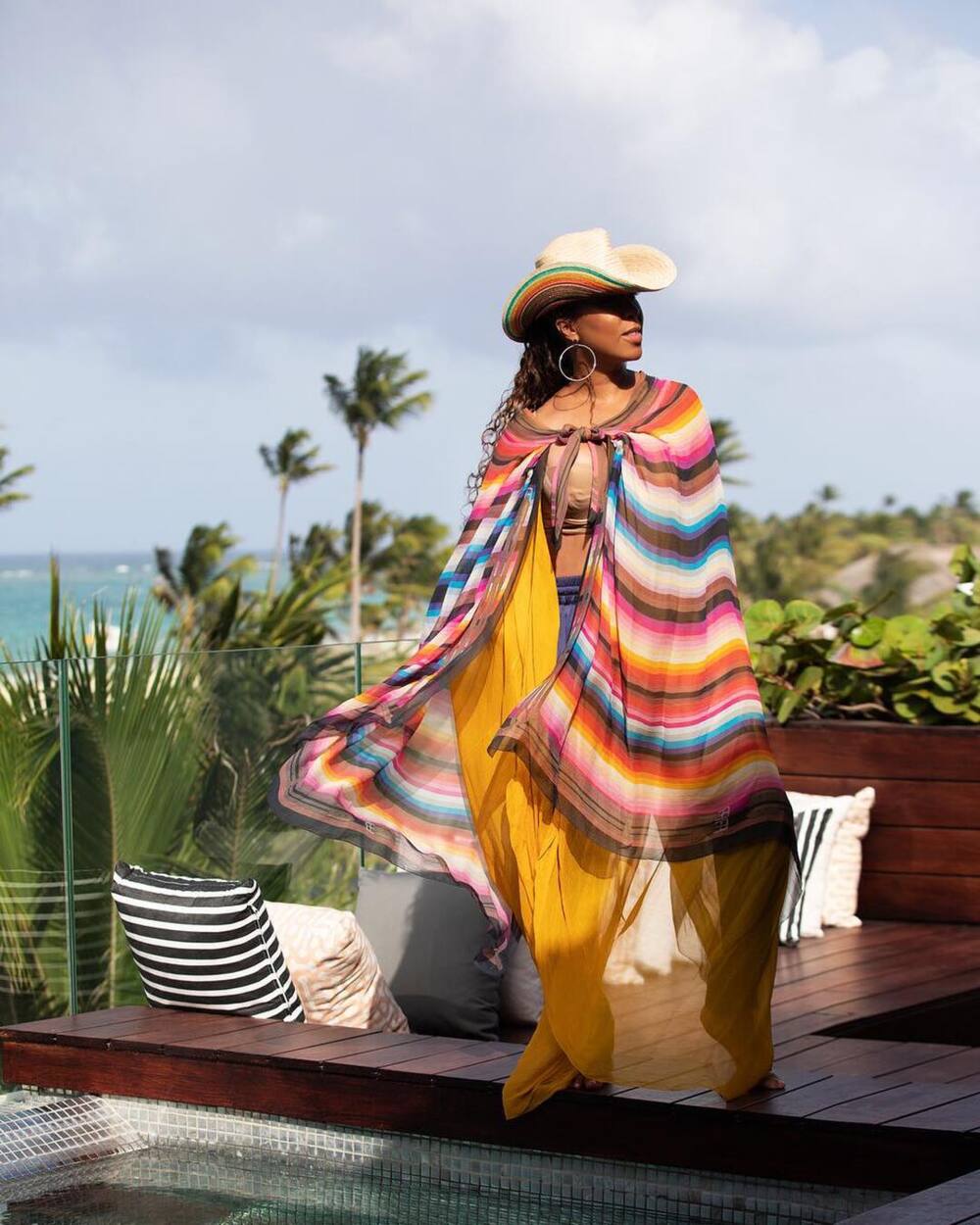 Marjorie Elaine Harvey net worth
She is estimated to have a net worth of about $60 million. Her wealth is attributed to her entrepreneurial skills which have seen her establish and run successful fashion-oriented businesses.
READ ALSO: Andre Schwartz bio, age, family, health, songs, profile
Marjorie Elaine Harvey is a renowned fashion diva, entrepreneur, fashion blogger, and fashion designer. According to her husband, Steve, she has been a strong driving force behind his successful career. She has also made him become a better man, and he is lucky to have her in his life.
READ ALSO:
Pete Davidson bio: net worth, girlfriend, age, Twitter, Instagram
Tony Grossi bio: wife, Twitter, height, latest news
Ref Wayne bio, age, family, forex, strategy, Armageddon, stochastic, book, car, house, net worth
Source: Briefly.co.za