- ANC secretary general Gwede Mantashe says events in Zimbabwe are worrying
- Mantashe made it clear that the ANC would not get involved in Zimbabwe's affairs
- Eyewitnesses reported seeing tanks driving towards Harare on Tuesday evening
The African National Congress (ANC) says it is worried by events in Zimbabwe because events there could have negative effects on South Africa.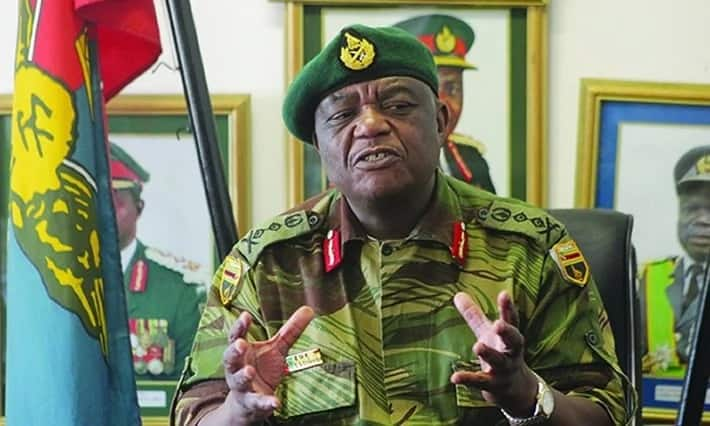 ANC general secretary Gwede Mantashe spoke from Luthuli House earlier on Tuesday. He made it clear that while events in Zimbabwe were worrying the ANC would not get involved in the conflict.
READ ALSO: Zimbabwe army chief threatens Mugabe: Stop the purges in government or the military will step in
Mantashe said: Zanu-PF must deal with that issue because Zimbabwe is not our colony… it's not our province, it's our neighbour. If things go wrong there, of course, we'll be concerned because it'll impact on us, but we have no authority over them, that's the point we're making."
Briefly.co.za learned from News24.com that Mantashe's comments come after eyewitnesses reported seeing tanks move towards Zimbabwe's capital Harare. Zimbabweans were left uncertain by unfolding events.
The strange military activity comes a day after Zimbabwe Defence Force Commander Constantine Chiwenga called on President Robert Mugabe to end the purge of war veterans from the ruling Zanu-PF party.
Chiwenga warned that he would not hesitate to use the military if Mugabe did not listen to him.
Tensions in Zimbabwe have been on the rise since Mugabe fired vice president Emmerson Mnangagwa last week. He also purged more than 30 party members thought to be loyal to Mnangagwa.
Zanu-PF insiders claim that President Mugabe had purged the party of Mnangagwa and his supporters in order to clear a path for his wife Grace Mugabe to be appointed as vice president of the party and eventually the country.
This move would consolidate the Mugabe family's iron grip on the Zimbabwean State.
READ ALSO: South Africa waits on President Zuma to give direction on Fees Commission findings
Do you have a story to share with Briefly? Visit our Facebook page where you can send us a message or leave us a comment. Your story could be shared online.
To stay up to date with the latest news, download our news app on GooglePlay or iTunes today.