How to make tomato bredie resep
Tomato bredie is a great dish to make when you have a lot of time on your hands. This article has the best tomato bredie recipe that is going to teach you the easiest way to whip up the Cape Malay tradition dish with simple steps, variations, as well as serving suggestions. Read on!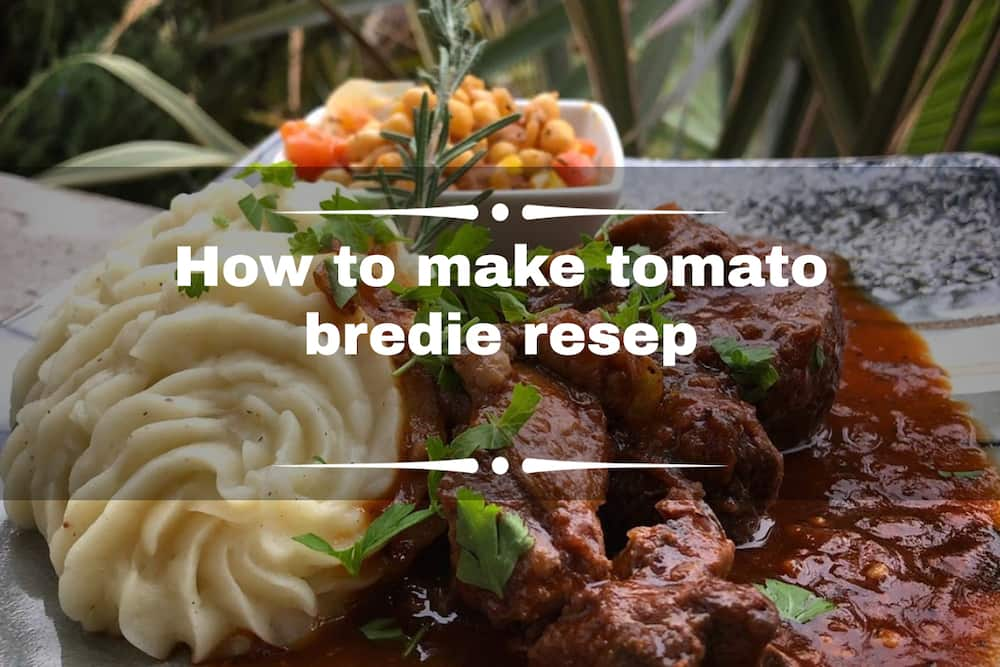 Tomato bredie (referred to as "tamatie bredie" in Afrikaans) is a South African stew consisting of meat and vegetables served together so their flavors can intermingle. It takes a very long time to prepare and is highly recommended for the winter season. From the title of the dish, one can surmise that the name's origins is Dutch, traced back to the Netherlands.
Like a lot of Cape Malay dishes, it was introduced to the Cape region by the Malaysians who were brought into the colony as slaves. Originally, it was prepared with spinach as one of the main ingredients but tomatoes have been preferred more in recent years, culminating in a delicious tomato stew. Below is one of the best tomato bredie reseptes ever.
How to make tomato bredie
This article will focus on how to make lamb knuckle tomato bredie.
Ingredients
1 1/2 kilogram of lamb knuckles, cut into 1 1/2-inch cubes
1 kilogram of boneless lamb shoulder, cut into 1 1/2-inch cubes
1 large ripe tomato, peeled and chopped
1 spicy red dry chili pepper, crushed (approximately 1 tablespoon. The exact amount can be adjusted according to taste)
1/2 tablespoon hot red pepper flakes if you prefer it to the spicy red dry chili pepper, but not both
1 teaspoon freshly ground black pepper
1/4 cup white wine
2 1/2 tablespoons sugar
2 1/2 tablespoons tomato paste
2 large yellow onions, coarsely chopped (approximately 4 cups)
2 tablespoons chopped cilantro or flat-leaf parsley for garnishing purposes
2 teaspoons coarse sea salt to taste
3 bay leaves
3 cinnamon sticks
3 tablespoons all-purpose flour
4 1/2 tablespoons canola oil (or another similar medium to light vegetable oil such as sunflower oil)
4 garlic cloves, crushed
4 medium potatoes, peeled, chopped into quarters, and placed in a bowl of cold water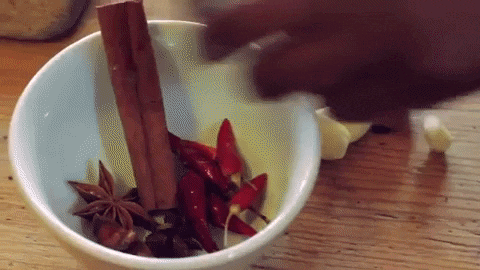 READ ALSO: 7 Easy and tasty potato bake recipes for South African food lovers
Procedure
1. Over medium heat, pour 2 tablespoons of your preferred vegetable oil into the pot.
2. Add the onions, cinnamon sticks, and bay leaves.
3. Sauté these ingredients, stirring constantly until golden brown or for a maximum of approximately 10 minutes before removing and setting aside.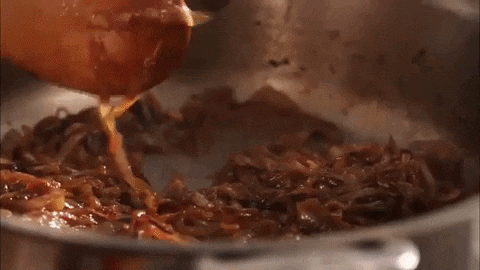 4. Lightly dust the lamb with the all-purpose flour before separating it into two batches.
5. Over medium heat, pour 1 tablespoon of vegetable oil into the pot and heat the first batch until brown or for a maximum of approximately 5 minutes before removing it from the pot. Set it aside before repeating the process for the other batch with the same amount of vegetable oil.
6. Get rid of any excess grease left inside the pot either by draining or using a large spoon or ladle.
7. Pour the white wine into the pot and turn down the heat before deglazing with the aid of a wooden spoon.
8. Bring back the meat you set aside into the pot along with the previously fried onions, cinnamon sticks, and bay leaves.
9. Add the tomato, crushed garlic, chili, tomato paste, salt, and pepper to taste.
10. On medium heat, cover the pot and allow it to simmer for approximately 40 minutes while checking in to stir the dish every once in a while.
11. Add in the sugar and potatoes.
12. Cook until they have become tender or for a maximum of approximately 20 minutes.
13. Uncover the pot, letting it cook for an additional and final 15 minutes while stirring occasionally.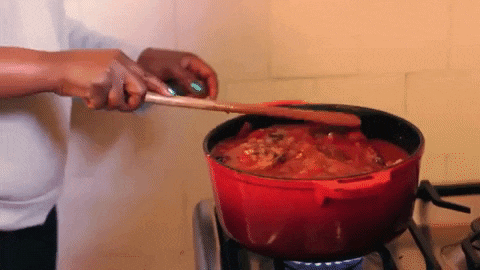 Serving suggestions
You can serve it garnished with the parsley or cilantro. You could also go for coriander (dhania). For an accompaniment, you could try chapatti, brown rice, unsliced bread, polenta, or mashed potatoes since it comes with its own thick, full-bodied, and rich gravy. If you want, you can thicken the stew's gravy further using potato starch or corn starch mixed in with some water.
As stated at the beginning of this article, it is best prepared by people who have a lot of time to spare. Therefore, on top of the long cooking time, it tastes its best when served a day or two after it is prepared.
Variations
The good thing about this recipe is that it is relatively simple enough for you to end up with a dish that seems completely different from the one prepared through the steps above. These variations on the formula include the following:
Groenboontjiebredie (green bean bredie) – This variation uses trimmed green beans as the vegetable in place of the tomatoes.
Koolbredie (cabbage bredie) – This variation uses 1 head of chopped green cabbage as the vegetable in place of the tomatoes.
Waterblommetjie bredie – This variation uses waterblommetjies in place of the chopped tomatoes.
Prepared with different types of meat – Traditionally, it uses lamb or mutton but one can also opt to go for a beef bredie or get a tomato bredie halaal recipe simply by swapping out the meat option.
Prepared with different types of seasoning – Apart from the seasoning options listed in the ingredients, you can also spice the dish up with your own choices of cardamoms, nutmeg, etc.
That concludes our article on the best tomato bredie recipe. Did you find it easy to follow along? What is your favorite personal tamatie bredie resep? Feel free to let us know in the comments section below!
READ ALSO:
Easy and best mutton curry recipe
Banting food list: A guide to the right food to eat while on a banting diet
Simple pancake recipe and guide for the perfect bake
Simple South African boerewors recipes for a delicious dinner
Popular traditional black South African recipes and South African food
Source: Briefly News