- After 76 days sealed off from the world, the central Chinese city of Wuhan has opened its doors again
- Authorities allowed residents to leave the city for the first time since January 2020
- Over 11 million people had been put under lockdown to contain the quickly spreading coronavirus
- Over the last few weeks, the city had been gradually easing the lockdown by allowing some residents to leave their residential compounds on a limited basis
PAY ATTENTION: Click "See First" under the "Following" tab to see Briefly.co.za News on your News Feed!
China ended its lockdown of Wuhan city, which was the original epicentre of the coronavirus outbreak that is now raging across the globe.
But even as Wuhan reopens its borders after 76 days, some restrictions within the city will remain in place as officials warned the threat of further infections remains far from over.
The metropolis had been sealed off from the outside world since 23 January in an effort to contain the outbreak more than two months after the first case was detected in November 2019.
READ ALSO: Ramaphosa puts Ndabeni-Abrahams on special leave over lockdown lunch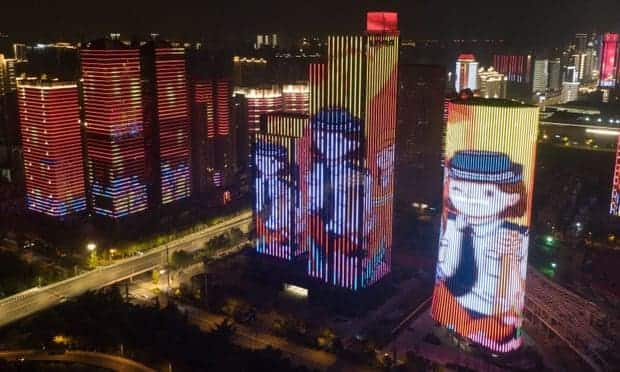 Residents of Wuhan are now allowed to leave the area but still must show authorities their health records on a phone app to prove they will not spread the infection.
Those who are sick or who have been in contact with people who have tested positive for Covid-19 will still be forced to stay in quarantine.
The Hubei provincial government further said schools, including primary school and colleges, would not reopen yet.
Health experts will be closely monitoring the city to see if any new cases emerge once the lockdown measures are lifted.
The easing of travel restrictions on Wuhan is the latest milestone in China's fight against Covid-19, which has reported nearly zero new local infections in recent weeks.
Luo Ping, an epidemic control official in Wuhan, told CCTV that the lifting of the lockdown marks a full restart of the city's economic and social activities.
But he warned the city faces an arduous task preventing imported cases and a recurrence of local infections.
"After work and production resumed, the movement of people increased and so did the risk of cross-infections from mass gatherings," he said.
When the lockdown in Wuhan began, Chinese officials received criticism for what some people viewed as draconian measures.
Cases of Covid-19 in Wuhan quickly dropped after the lockdown was implemented, according to the Chinese government, which concealed evidence of the virus early on in the outbreak.
Yet Wuhan's apparent success has prompted other countries, including the United States, to take more drastic social-distancing measures.
READ ALSO: President Ramaphosa still to decide on 21-day lockdown being extended
City officials worked to make an event of the city's reopening special with a light show, social media campaigns and special events to mark the reopening of the airports, stations and factories.
Online, internet users posted hourly countdowns to midnight while some reflected on their time shut indoors under government orders.
"Achievements during the lockdown: Lost 10kg, read two books, tried a new haircut, slept eight hours daily. Next: Lose more weight, get into the mindset of returning to society," wrote one resident
Enjoyed reading our story? Download BRIEFLY's news app on Google Play now and stay up-to-date with major South African news!