Covid-19 lockdown: Final year med students' dreams could be quashed
The dream of qualifying as a doctor means the world to Nosihle Hlophe, however, she now lives with the fear she may not complete her degree this year because of the lockdown, which resulted in the closure of all universities in the country.
PAY ATTENTION: Click "See First" under the "Following" tab to see Briefly.co.za News on your News Feed!
By Neesha Maharaj - Freelance Journalist
Nosihle Hlophe from Umzumbe on KwaZulu-Natal's South Coast is a final-year medical student at the University of KwaZulu-Natal's Nelson R Mandela School of Medicine.
In an exclusive interview with Briefly.co.za, Hlophe said she has dreamed of being a doctor since her formative years. Hlope said her mother, who is a teacher, is the sole breadwinner at home. Her mother worked hard and took out loans for Hlophe to attend medical school.
"Not getting my degree this year will be a big blow not only for me but my family too. Where I come from, obtaining your matric is considered the highest level of education. We are not encouraged to further our studies. Obtaining my medical degree will be an accomplishment for my community too and inspire other girls to pursue higher education," she said.
"My mother has been very supportive of me and encouraging me not to give up hope. But I know she is concerned for me. She has worked so hard to ensure that I gain an education. She has paid my fees and it will be heart-breaking for her too if I don't complete my medical degree this year.
"It is also her dream to see her daughter qualify as a doctor. When I was little I use to love dance and I had a fascination to be a doctor. I use to joke that I was going to be the dancing doctor, which made my mother laugh," said Hlophe.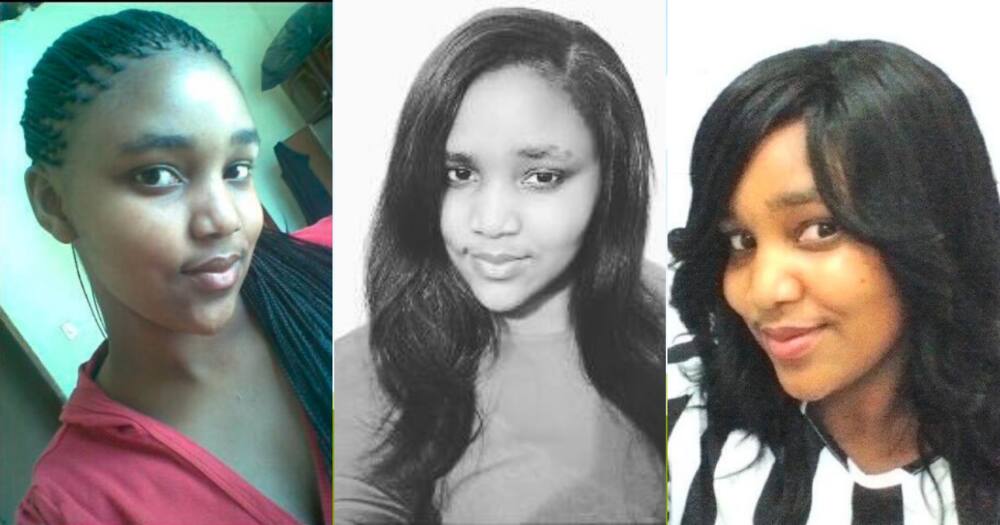 Each day is filled with anxiety for Hlope and her mother, who pray and hope that South Africa flattens the curve in its fight against the deadly coronavirus so they can get back on track with their lives. This year signified the end of academic work for Hlophe who was gearing up for her internship next, where she would have the opportunity to gain experience as a doctor.
Hlophe said she was stressed by not being able to undertake any practical work since the suspension of lectures.
"I'm anxious at present not knowing what is going to happen with my medical career. We were supposed to write our exams in April, however, the country's on lockdown and I'm currently at home. I'm scared that we may not complete our degrees this year.
"The messages we receive from the university is that they are looking at ways in which to complete our learning. While we get online theoretical material to learn out of, it is not enough. We are supposed to gain practical experiencing at hospitals at this level of our studies," said Hlophe.
READ ALSO: Man proudly shows off the 1-bedroom house he built, inspires Mzansi
A concern for Hlophe is that lecturers might try to cram work in just to complete the syllabus.
Another student who was anxious about his studies is Lindokuhle Ntshangase, also a final-year class representative at the Nelson R Mandela Medical School in Durban.
Lindokuhle told Briefly.co.za the nationwide lockdown to fight the coronavirus is "bittersweet".
He said final-year medical students understand the necessity of a lockdown in South Africa to flatten the curve of Covid-19 infections, however, it has hindered teaching and learning and has left many students uncertain about their studies.
Ntshangase, who hails from the rural town of Pongola in northern KwaZulu-Natal, said:
"The lockdown has hugely affected the academic calendar of clinical medicine students. Our learning is at the bedside. There is no way that you can teach skills from reading. It needs to be practical."
Qualifying as a doctor will be a life-long dream for Ntshangase, who said he persevered and worked hard at high school despite being at a quintile 3 school (Dingukwazi High School), which did not have a proper science laboratory or enough textbooks.
Despite these challenges, he matriculated with six distinctions and secured a place at medical school.
He said his father had a terminal illness and worked hard for him to get to medical school, as well as encouraged him to work hard to become the first doctor in the family.
"Achieving six distinctions in matric was a delightful and surreal moment for me. It meant I could apply to study medicine, a long-held dream.
"In 2014, I lost my father to a terminal illness. It was a very difficult time for me. I had wished for him to see the day I got admitted to medical school. He encouraged me to work hard so that I could be the first doctor in the family. Now I'm uncertain as to whether I will, in fact, complete my degree this year," said Ntshangase.
In a media statement, Professor Nana Poku, vice-chancellor and principal of UKZN, said:
"This is an anxious and uncertain time for everyone, also for the welfare of our students and the continuance of our work.
"We are immensely proud of the hard create deffort that our Deans have devoted to making online delivery of the University's course materials possible. Transferring our teaching content onto virtual platforms is a matter of urgency."
Enjoyed reading our story? Download BRIEFLY's news app on Google Play now and stay up-to-date with major South African news!
Source: Briefly.co.za