Skeem Saam Teasers: May 2020
During the Easter weekend, you must have realised how fulfiling it is to bond with your family and loved ones through engaging in activities together. You could keep up with the same energy by developing a routine where you spend at least an hour or so of your day binge-watching on a fascinating show. Skeem Saam is one such soap opera, and Skeem Saam teasers for May 2020 have highlighted how epic the soapie is.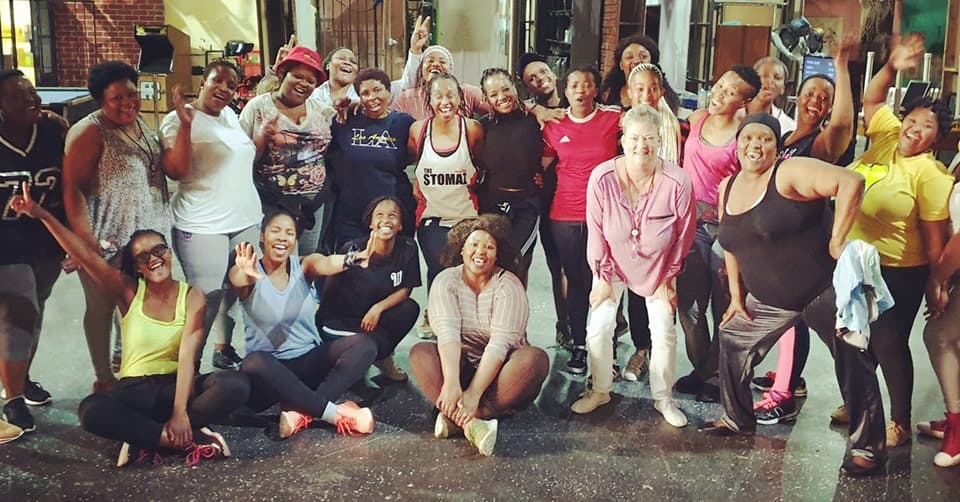 Do you ever watch a movie and imagine how obvious some plots are? That is not the case for Skeem Saam. Skeem Saam cast members have gone above and beyond to pull their roles in the most exciting ways. Skeem Saam teasers for May have equally brought out some of the thrilling scenes that will air in May.
Skeem Saam teasers for May 2020
If you have been following the show and are curious about how the oncoming Skeem Saam episodes are going to unfold, these snippets will give you more reasons to tune in.
Episode 215 – Friday, 1st of May, 2020
Jonas opens up to Emma about how he feels, how is she going to react to that? Babeile and Malebana are forced to reach out to Turf's most prominent foe, and Rachel regrets proceeding with her drug plot.
Episode 216 – Monday, 4th of May, 2020
Lehasa is thrilled when he receives information about one of his nemesis being taken down, and one of the learners nearly misses going on the much-anticipated trip. On the other hand, the nagging suspicions that Marothi has been making concerning his long slumber intensify, and he is willing to do everything to find out the truth.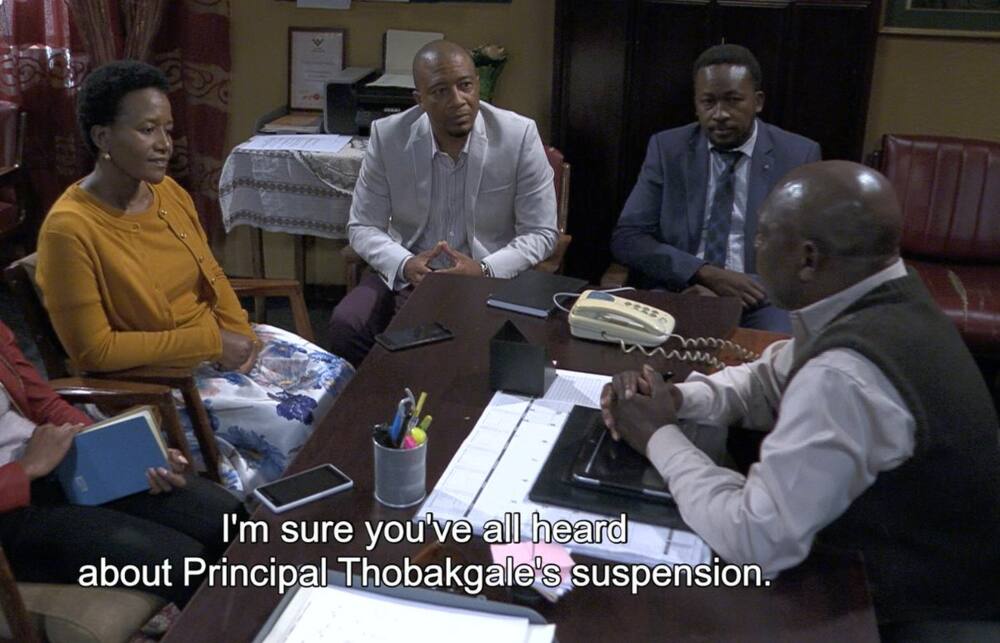 Episode 217 – Tuesday, 5th of May, 2020
Someone speaks words of hope regarding Wallet's dormant career, which is at the verge of blooming, and Marothi goes ahead with investigations to demystify what is wrong with him. A grade 12 party is secretly being held in a hotel, and the host of the party is already drunk.
Episode 218 – Wednesday, 6th of May, 2020
Sthoko and Alfred get tensed when they find out what the students were up to the previous night, and Glenda finds a solution to her problems. Rachel realises that she made a grievous mistake; therefore, she turns to Nimza for help.
Episode 219 – Thursday, 7th of May, 2020
Kwaito's family is uncomfortable about Glenda's return, and Rachel is unsure about what she should do when Marothi regains consciousness. Four boys get into unprecedented trouble when they let their curiosity get the better part of them.
Episode 220 – Friday, 8th of May, 2020
Three male students go through one of the most horrifying experiences in their lives, and Principal has to deal with the wrath of angry parents. Meanwhile, Marothi is unable to believe the horrific accusations that the hospital staff are making.
Episode 221 – Monday, 11th of May, 2020
Information about Celia's husband's infidelity comes out, and she is forced to bear the trauma that the news brings. Something is found in the game reserve, and it leaves Alfred tensed, and Mr Desando pauses as a threat to Principal's job.
READ ALSO: Kulfi The Singing Star teasers: May 2020
Episode 222 – Tuesday, 12th of May, 2020
Rachel opens up to Marothi, and the confession leaves Marothi horrified. A mother is forced to make a decision that will haunt her forever. The members of Turf High receive some devastating news and Principal requests the school to stay calm.
Episode 223 – Wednesday, 13th of May, 2020
Wallet is too beguiled that he cannot refrain from kicking off his new venture, and Marothi has to deal with the elephant in the room. In the meantime, Celia is overwhelmed by her rage that she does the unexpected.
Episode 224 – Thursday, 14th of May, 2020
Rachel asks Marothi to do the right thing, and when he declines, she gets filled with rage, and Wallet's overzealousness impresses Lelo. Jona's mother makes a demand that troubles Principal.
Episode 225 – Friday, 15th of May, 2020
Glenda does something that makes her be in good books with Lelo, and Marothi does something that might pause as a threat to his marriage. Sthoko, Principal and Alfred face the impact of the rage of the community.
Episode 226 – Monday, 18th of May, 2020
Unwittingly, Rachel reveals sensitive information regarding the drugs to Marothi, how will he react? Elizabeth encounters an enemy, and as a result, Kwaito's house of cards comes tumbling down. Alfred's world comes crushing on him, and his friends persuade him to do something immoral.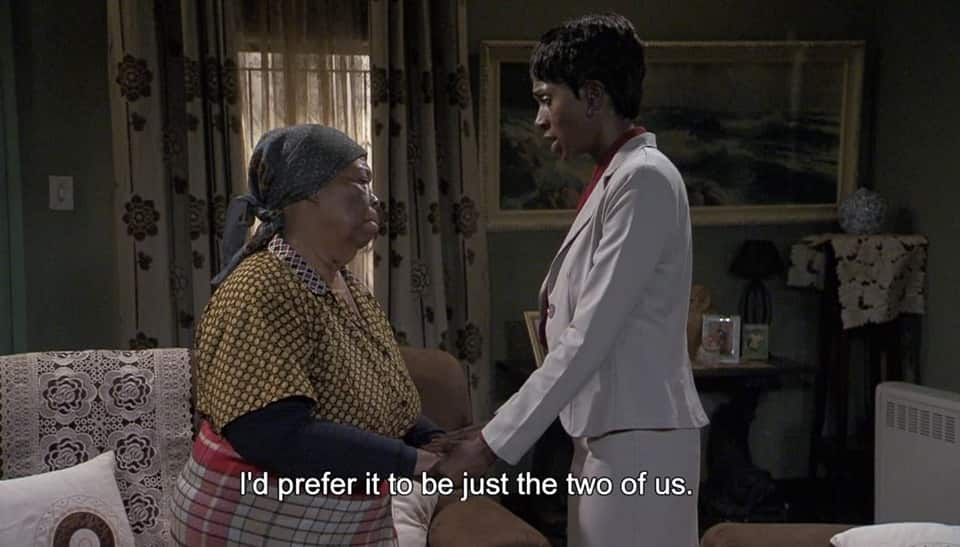 Episode 227 – Tuesday, 19th of May, 2020
Glenda and Lelo hook up with a mutual friend, and Rachel tries to do some damage control to the mess that she has created. The members of the dating club try to come up with a plan on how they will take care of the pending interrogations.
Episode 228 – Wednesday, 20th of May, 2020
Celia faces the consequences of sending Alfred away, and Rachel devices ways of doing damage control to the mess that she has created. All those involved in the school trip narrate their experiences.
Episode 229 - Thursday, 21st of May, 2020
Pretty talks Kat into fixing her differences with an old friend, and Rachel is shocked by the state of her marriage on the eve of her first anniversary. Something happens, and it interferes with Alfred's plans to go back home.
Episode 230 - Friday, 22nd of May, 2020
The members of the dating club are bewildered when they find out that someone snitched on them, and a furious lady nearly runs over Sthoko as she heads to school. On the flip side, a man shows up at Rachel's doorstep with his mistress and Rachel acts all cool.
Episode 231 – Monday, 25th of May, 2020
A young wife is perturbed when her husband pauses as a threat to her life, while MaNtuli defends her daughter, and the wrath of the Kwaito's befalls Lizzy.
Episode 232 – Tuesday, 26th of May, 2020
The decision that MaNtuli makes angers Kwaito, and a couple that has been in conflict set limits to how they will interact with one another. Ramolao opens up about how hurt he is, and this breaks Koloi's heart.
Episode 233 – Wednesday, 27th of May, 2020
Clement receives some shocking news from Alfred and Principal, and MaNtuli cheats Glenda, making Pretty shocked. Meanwhile, Marothi purposes to end his relationship with Rachel.
Episode 234 - Thursday, 28th of May, 2020
Clement faces the wrath of the accusations despite his efforts to try and defend himself. Marothi comes across some horrifying information when he tries to handle Rachel, and Lelo is thrilled to find out information about a visitor that she hosted.
Episode 235 - Friday, 29th of May, 2020
Dragon loses it before Sthoko and Alfred, and the war between Marothi and Rachel heightens, and Mapitsi finds herself in an uncomfortable situation.
READ ALSO: Generations: The Legacy Teasers: May 2020
Rachel
Rachel makes a plan to harm Marothi. Marothi suffers the effects of the drugs that Rachel intoxicates him with. When he regains consciousness, he realises that something was amiss. When he questions Rachel about it, she informs him about her plan. This incident pauses as a threat to their marriage.
Marothi
When he wakes up from the long slumber, he is convinced that something is not right. He sets out on a mission to find out what happened to him. In his quest to find out the truth, he comes across more shocking information about his wife, that he resorts to ending their marriage.
Skeem Saam teasers are nothing but a tip of the iceberg on what you should expect. Be sure to tune in to SABC1 every weekday at 18h30 for more gist.
READ ALSO:
The River 1 on Mzansi Magic Teasers: May 2020
Bittersoet 2 Teasers: May 2020
Made For Each Other Teasers: May 2020
Source: Briefly News