Binnelanders Teasers: May 2020
The ongoing lockdown could have been a blessing in disguise. Despite creating tension and anxiety, you could make the most out of this period. This is the time to bond with your family and probably catch up on a little fun like watching an epic show like Binnelanders. If you had no idea of what the show is about, you could check out Binnelanders teasers for May 2020 for highlights.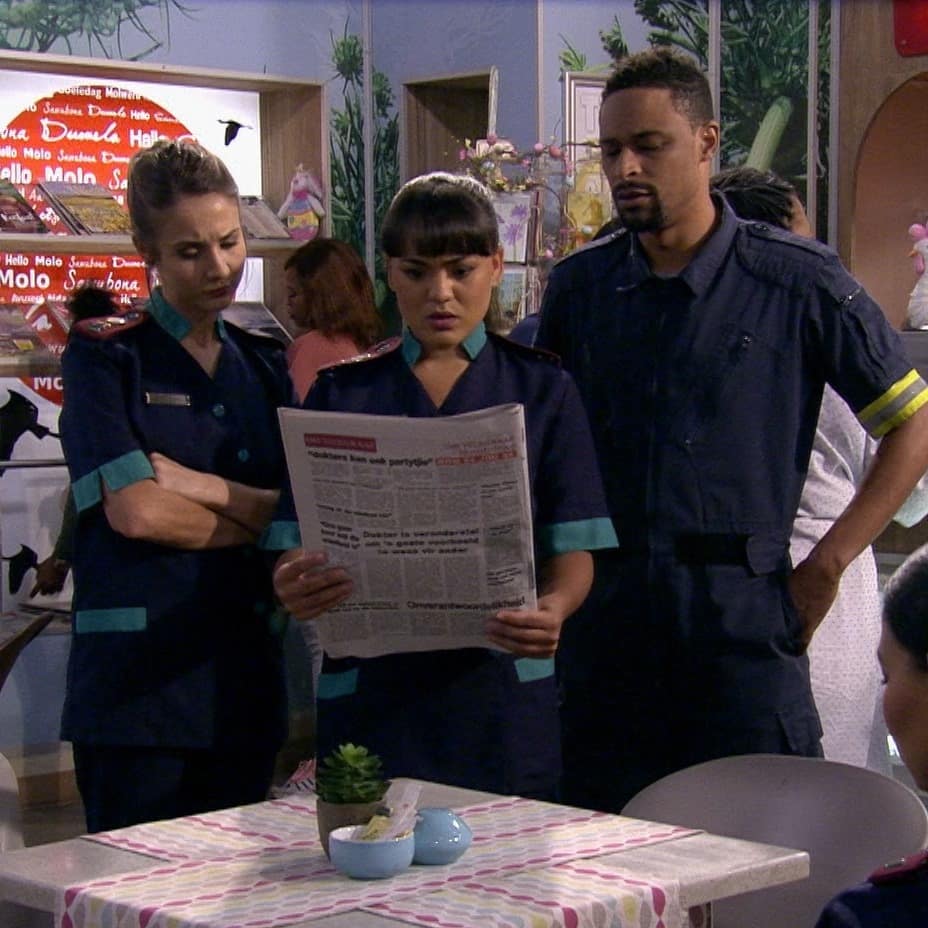 If you are tired of watching movies and telenovelas, you could switch to South African soapies for a taste of the homely vibe that most of them bring. The best thing about them is that they have diversified their plots to ensure that they paint the country's community, making it easier for you to relate to the events in the show. Binnelanders teasers for May 2020 have highlighted some of the most interesting scenes in the show. You might want to check them out.
Binnelanders teasers for May 2020
These are some of the snippets of what you should expect from the show in May 2020.
Episode 235/3518 – Friday, 1st of May, 2020
Tracy walks in when two people are in a compromising situation, and the excuses that Julia gives are not taken into account. Okkie tries to console Naomi, and Julia receives a job opportunity.
René is apprehensive about her relationship with Stefan, who seems to be making massive plans. Meanwhile, the front page of the news contains some sensitive information, and Annelize is hurt by the words that she hears.
Episode 236/3519 – Monday, 4th of May, 2020
Lexi does not mind about what she says, and Lous discerns that Naomi might not forgive and forget his wrong deeds any time soon.
Tertius reprimands Annelize, and in the process, he finds out some sensitive information about Stefan, and Chanel shows concern over Lexi's changed behaviour. Botha joins those who are spreading the news and Steve inquires about Minette from Naomi.
Episode 237/3520 – Tuesday, 5th of May, 2020
Hugo approaches Julia with questions about love as Botha proceeds to ask sensitive questions, and cautions Annelize about Stefan. Something strange happens in the ER, and it confirms Annelize's fears. Louis expresses his concerns regarding Naomi's future, and Ilse prepares something special for the Koster couple.
Episode 238/3521 – Wednesday, 6th of May, 2020
Stefan tries to make René change her mind as Tracy pours out her heart during an argument with Tertius. Nothing seems to be working out for Annelize, and Steve is convinced that his relationship has hit rock bottom. Naomi finds it difficult to withhold the truth.
Episode 239/3522 – Thursday, 7th of May, 2020
Lexi tries to do damage control, although it looks like time has run out, and Chanel notices that something is wrong with Stefan. Annelize opens up to Tertius about her problem, and Louis opens up to At about what is going on.
Episode 240/3523 – Friday, 8th of May, 2020
Louis tries to make Naomi understand him while Tertius realises that he has caused more pain than he could imagine. Steve demands answers from Hugo. Stefan does not seem to have any idea about what he is getting himself into.
Episode 241/3524 – Monday, 11th of May, 2020
Ingrid criticises Rian regarding the issue with the media as Elana tries to find out details about what is going on with Lexi, and a post makes Naomi sad. Hugo is unsettled because of the truth as Annelize's loyalty is put under a test, and different opinions are being aired about what is happening at Southern Hope.
READ ALSO: Generations: The Legacy Teasers: May 2020
Episode 242/3525 – Tuesday, 12th of May, 2020
Danny opens up about his suspicions to Steve as Annelize second-guesses Rian's offer, and Lexi's visit stirs more questions. At the same time, Ingrid suffers the guilt of what she did to Ethan.
Episode 243/3526 – Wednesday, 13th of May, 2020
Elana finds out the truth as Teritus expresses his fears and doubts regarding Chanel, and Annelize discerns what she ought to do to rescue Tertius. Naomi convinces Louis to take the offer, and the relationship between two men is put under test.
Episode 244/3527 – Thursday, 14th of May, 2020
Danny helps Naomi and Louis to prepare for their speech as Quinton realises how hard the task ahead of him is. Steve comes across some information that forces him to do the right thing and later, his discussion with Elana ends up in a big fight.
Episode 245/3528– Friday, 15th of May, 2020
The winners of the wedding contest are selected, and Quinton has to deal with loud employees, as Elana expresses her fears to Steve. On the flip side, Annelize tries to convince Rian to proceed with the plan before she comes face to face with the reality of the situation.
Episode 246/3529 - Monday, 18th of May, 2020
Steve is overwhelmed by the problems that he is currently facing as Lexi derives ways of going through the problem of bad communication. For the first time, Quinton has to deal with protocol and Thusanang finds herself in a scandal. Annelize makes a phone call that might change her situation.
Episode 247/3530 - Tuesday, 19th of May, 2020
At blames Quinton for how complicated the situation is, and Annelize discerns that her condition has gotten worse than it was initially. Ilse has a potential solution to the miseries that Louis is facing, and Rian focuses his mind on his plan.
Quinton's character makes a delicate situation worse, and Tertius receives an unexpected invitation.
Episode 248/3531 - Wednesday, 20th of May, 2020
Annelize realises that she has to face the consequences of her actions, and Louis is puzzled by the invoice. The Binneland board is not in unison on the matter regarding Thusanang, and Lakey plans to conduct clinical trials secretly.
Episode 249/3532 - Thursday, 21st of May, 2020
Naomi gets frustrated when the presents are not delivered while At recognises Louis for the good news, and Quinton is not the only one facing a difficulty. Ilse raises the alarm on the strange debit orders reflected on her bank statements, and Danny claims to have a solution for the mess that Tertius is in.
Annelize blames Rian for the incident at Thusanang, and something happens and stops her from finding out the truth.
Episode 250/3533 - Friday, 22nd of May, 2020
At discerns that no one has his back concerning Thusanang, and Chanel overhears some information concerning Tertius that she did not want to. The problem that Thusanang is facing could affect the staff at Binneland Clinic.
Louis opens up to Naomi as At takes action against Quinton and he is forced to ask René for help. Meanwhile, Rian pressurises Annelize.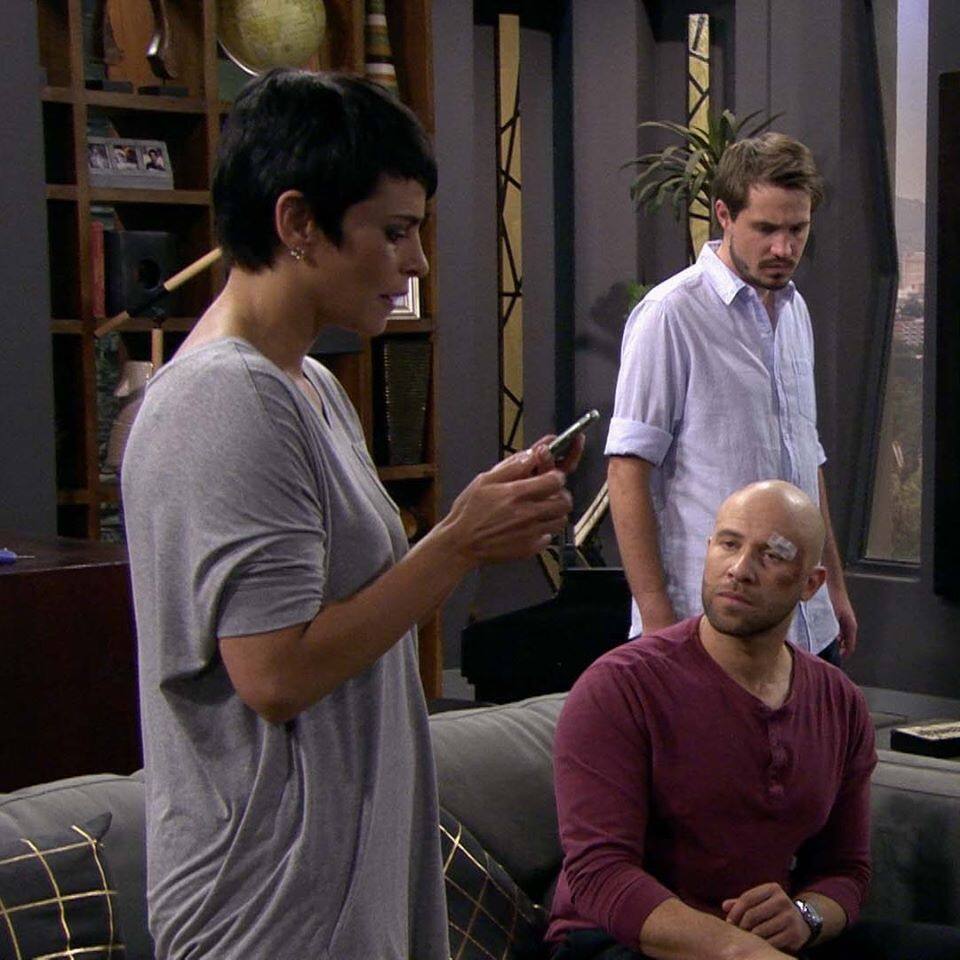 Episode 251/3534 - Monday, 25th of May, 2020
Chanel opens up to René about Tertius' situation as Quinton proceeds with his quest for the truth, and Annelize has to work hard. Naomi's memory could play an important role in changing the situation, and Lakey proceeds with the clinical trials without considering the temporary facilities.
Episode 252/3535 - Tuesday, 26th of May, 2020
Unwittingly, Tertius says something that confirms the speculations that Chanel has, and Quinton desperately hunts for information regarding the driver. Danny is surprised when he finds out about the plans that Quinton has, and Wimpie's story moves Naomi. Ingrid tries to communicate with Annelize, who moves all her pawns into place.
Episode 253/3536 – Wednesday, 27th of May, 2020
Naomi tries to convince At about his next step, and Quinton convinces himself that he is making progress in his investigations. Chanel opens up to someone about Tertius as At lands in trouble when he receives news about the Southern Hope and the board votes on Thusanang.
Episode 254/3537 - Thursday, 28th of May, 2020
At shocks everyone when he decides to take part in the competition, and Wimpie purposes to take the competition seriously. Danny expresses his concerns regarding Quinton, and he seems to be confused by Chanel's character. Rian's plan does not exclusively involve Thusanang and Naomi purposes to talk to At concerning her plan. Meanwhile, Ingrid says something that discourages Annelize.
READ ALSO: Made for Each Other: cast, full story, plot summary, teasers
Episode 255/3538 - Friday, 29th of May, 2020
Chanel attempts to persuade Danny concerning Tertius and Naomi does not seem to have the power to put Danny's conscience to rest. Someone comes across a photo that could heighten their suspicions, and Ingrid finds out some information that raises her suspicions regarding Lakey and Rian.
Annelize
Concerned parties like Tertius show up trying to warn Annellize about her interactions with Stefan although she does not seem to pay attention. Later, she realises that she is experiencing a series of problems because of her ignorance. How will she fix her mess?
Tertius
Despite his concern regarding Annelize, he equally gets into trouble when he realises that he has caused Chanel's heartache. He is dying of guilt and is not sure whether she will be kind enough to forgive him. Will Danny's solution help him figure out a solution for his mess?
Binnelanders teasers for May 2020 sum up the events that are going to unfold. To quench your curiosity, be sure to catch the show every weekday at 19h30 o kykNET.
READ ALSO:
Skeem Saam Teasers: May 2020
Bittersoet 2 Teasers: May 2020
The River 1 on Mzansi Magic Teasers: May 2020
Source: Briefly.co.za