- Hlupheka "Boti Majulie" Mabunda is now famous for the phrase 'Yena aya kwini'
- Since the video went viral he has attracted even from authorities
- Mabunda received a RDP house following his internet success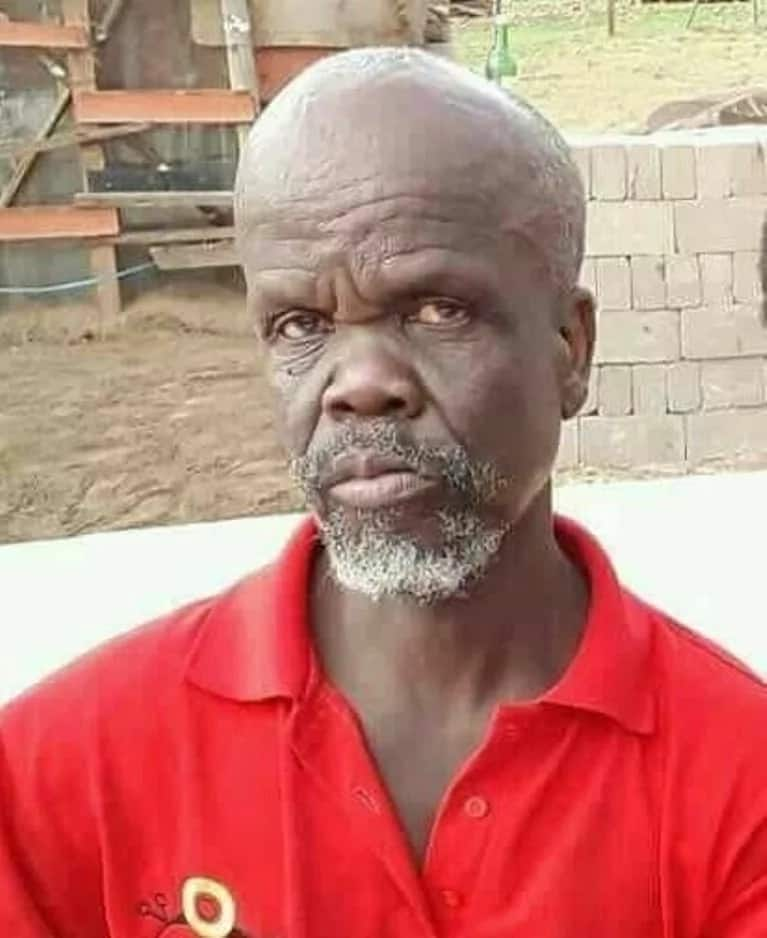 For the past month or two, the phrase "Yena aya kwini" has been very popular. In fact, the man behind the phrase scored big after his video went viral.
Loosely translated, the phrase means "where was that person going in the first place?"
READ ALSO: The world's youngest mothers are all under the age of 10!
It is used when something good, bad or funny happens. For example a man is shown leaving home while there is a storm outside and he carries an umbrella. He is hit by lightning as he steps out and the phrase is dropped in.
The man behind the phrase is none other than Hlupheka "Boti Majulie" Mabunda.
The 57-year-old comedian from Bambheni outside Giyani in Limpopo said he is always surrounded by locals because they find him hilarious.
He said: "My talent was discovered very late. If it had been realised earlier I am sure my life would have turned out better.
His reaction to a family member that was, according to him, all up in his business, was captured on video. In the clip he used the now famous phrase 'Yena aya kwini'.
Mabunda said that he has known hardships, but the overwhelming social media response to his phrase has been his breakthrough.
"I've suffered a lot and things are only starting to change now after the 'Yena aya kwini' phrase cracked social media."
Briefly.co.za learned from Dailysun that he said he lived all his life in a one-room house with a leaking roof. But when the phrase went viral, he got attention, even from the authorities.
"I recently got an RDP house built, something that I had been waiting for, for years."
He continued by expressing his gratitude towards those who uploaded his video.
"I am grateful to all the people who took my videos and uploaded them on the internet."
READ ALSO: Woman sleeps with 7 men, and they all end up dead within 2 months
His manager, Tirani Mabasa of Homba Communications, said the plan is to see that fame brings good changes in his life.
If you have not seen the video that made him famous before, take a look at it here:
Do you have a story to share with us? Inbox us on our Facebook page and we could feature your story.
To stay up to date with the latest news, download our news app on Google Play or iTunes today.