Best crumpet recipe South Africa
If you are among the many people who love to prepare crumpets for breakfast or dessert, then you indeed have a reason to smile. The best crumpet recipe ensures you get fluffy and light crumpets. Here in South Africa, they are a go-to snack for most people at any time of the day and are popularly known as flapjacks or pancakes. Here is how to make them yourself at home.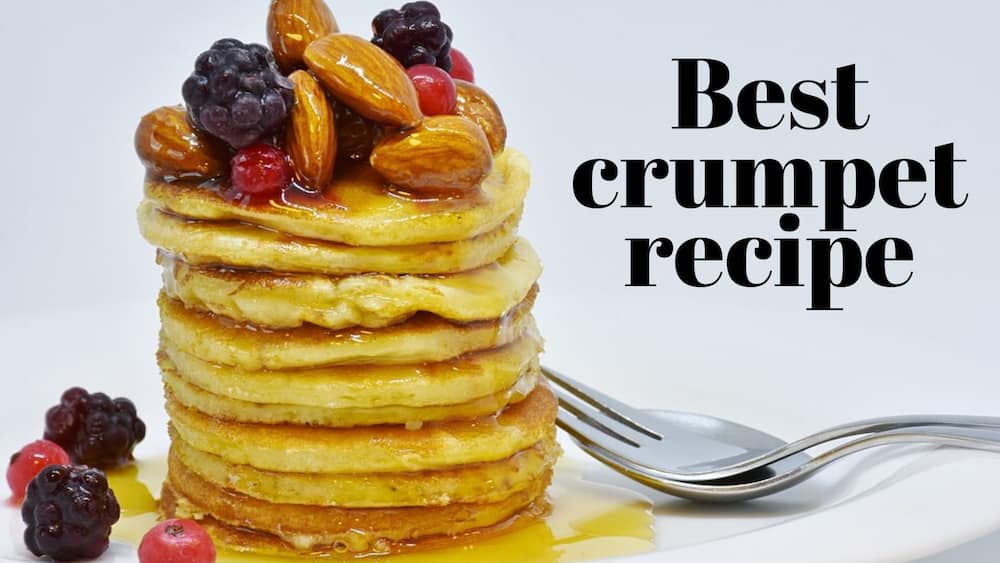 If you have been looking for a healthy snack, look no further. Pancakes are delicious when eaten while still fresh and warm. That is why we have prepared for you this crumpet recipe. The ingredients are not difficult to find, and the recipe is easy to prepare and less time-consuming.
Crumpet recipe South Africa
Most households enjoy flapjacks because of their sweetness. If you love your snacks fancy, you can add some drops of syrup and cream. You do not require any catering skills for you to hack it. The steps are easy to follow, as described below.
What do I need to prepare flapjacks?
This easy crumpet recipe will guide you on how to prepare soft and light pancakes. The ingredients for the best crumpet recipe easy for anyone to make.
500 gm cake flour
Two eggs
Five tablespoon sugar
1½ tablespoon butter, melted
Four teaspoon baking powder
½ teaspoon salt
250ml cream
250ml milk
One teaspoon vanilla extract
Fresh berries and cherries
How do I make crumpets?
Below are easy to follow directions on how to make flapjacks recipe.
Beat the eggs and gradually add the sugar.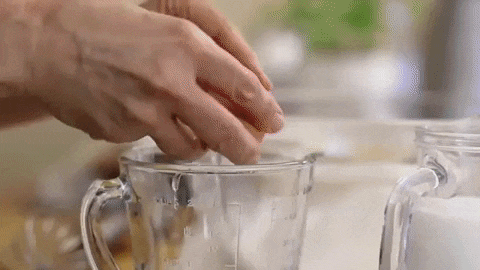 2. Add the milk, salt, and the melted butter to the egg mixture. Mix well.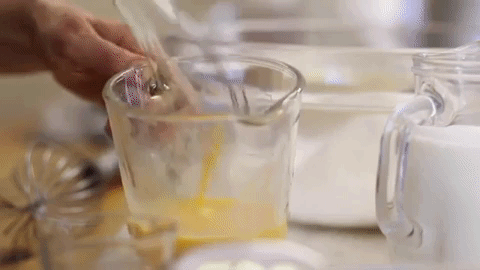 3. Sift together the flour and baking powder, and add it to the egg mixture.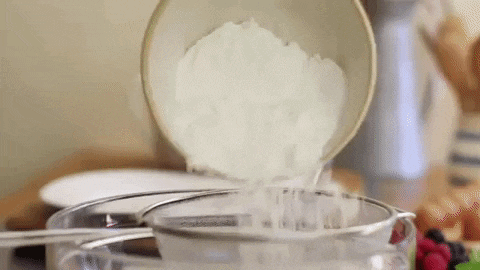 4. Gradually mix in to form a smooth batter.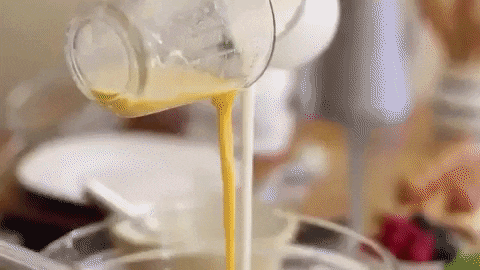 5. Drop spoonfuls of batter onto a heated greased nonstick pan.
6. Turn once the top is full of breaking air bubbles, and then cook on the other side until golden brown.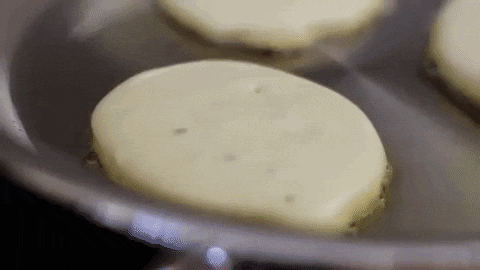 7. Serve the flapjacks with a dollop of honey and a generous handful of fresh berries or cherries.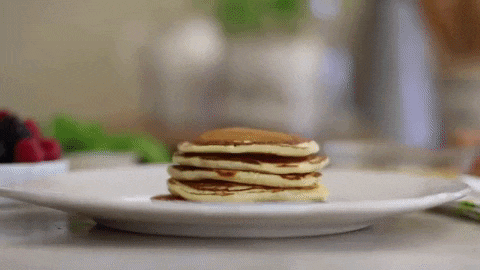 How much time does the recipe take?
This flapjacks recipe will require around 10 minutes for preparation and 15 minutes to cook.
Q&A
Here are the most common questions about preparing flapjacks.
What is the difference between crumpets and flapjacks?
There is no difference between crumpets and flapjacks. They are also known as pancakes depending on one's country of origin.
Are crumpets bad for you?
Crumpets are healthy and nutritious for everyone. They are one of the best snacks that one can prepare for breakfast. There is no restriction on the number of flapjacks that one can have in a day as they are a source of energy.
Is an English muffin a crumpet?
There are enough differences that depict that an English muffin is different from a pancake. Here are some of them:
Flapjacks are made from milk, whereas English muffins are not prepared with milk.
Flapjacks are made from a loose flapjack mix, whereas English muffins are made from a firm dough.
The pancakes are prepared using baking soda as one of the ingredients, whereas English muffins are prepared with yeast or sourdough.
READ ALSO: How to cook spinach the South African way
Your loved ones will appreciate you more if you spare some time and prepare for them some delicious flapjacks using the best crumpet recipe. There is no better way to make sure your loved ones are healthier and happier.
READ ALSO:
12 easy South African desserts recipes
Easy crunchies recipe: South Africa style
Quick, easy and tasty Kassler chops recipe in South Africa
Source: Briefly News