Coronavirus: China revises Wuhan death toll upwards by 50% to 3 869
- China's Wuhan city said it had revised up its total death toll by 1 290
- Wuhan also reviewed the number of confirmed Covid-19 cases, which went up by 325
- Authorities said the revisions were meant to address incorrect reporting, delays and omissions
- The move came after President Donald Trump accused China of lying about its death toll
- Trump has since launched an investigation into whether the virus started in a Wuhan lab
PAY ATTENTION: Click "See First" under the "Following" tab to see Briefly.co.za News on your News Feed!
Health authorities in China's Wuhan city have revised the death toll from the coronavirus pandemic upwards by over 50%.
Wuhan's Epidemic Prevention and Control Center said on Friday, 17 April that 3 869 people had died from the disease in the city as of Thursday, 16 April.
READ ALSO: Covid-19: Dept of Education drafts tentative return dates for students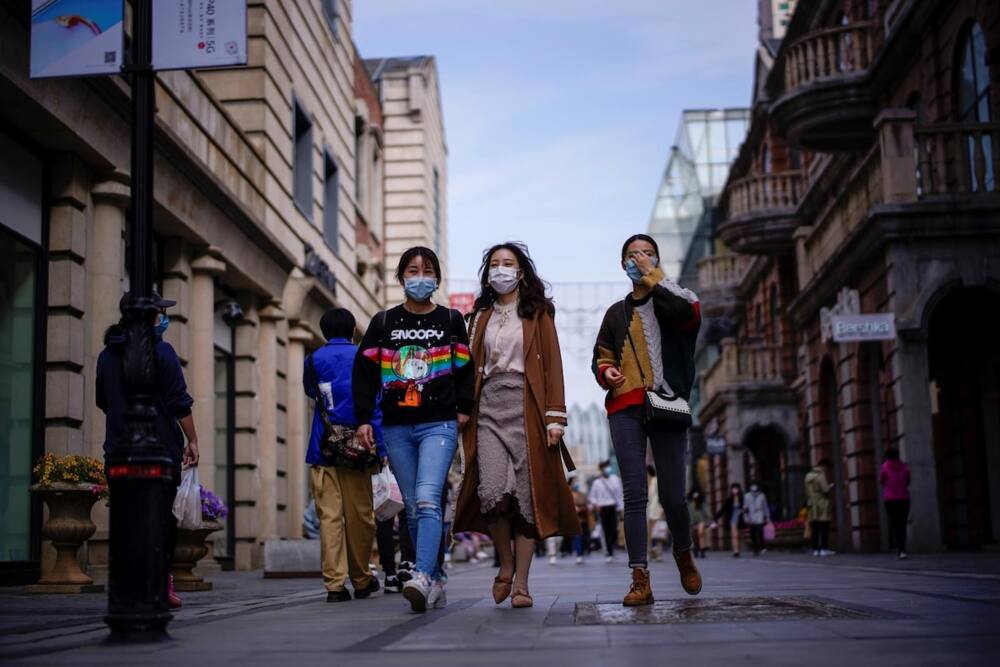 READ ALSO: Comedian Michael Che to pay rent for 160 tenants at building his late grandmother lived
According to state media, fatalities shot up by 1 ,290 compared to previous data with the total number of Covid-19 cases of infections in Wuhan being revised to 50 333, an increase of 325.
The authorities said the revision was made in order to include patients who were not treated at hospitals and had passed away at home.
Authorities claimed medical facilities faced a shortage of resources during the early stage of the outbreak and were therefore not able to account for the deaths.
They added at the peak of the epidemic in early 2020, hospitals were overloaded, with medics preoccupied with saving patients' lives, leading to delays and oversight in reporting the cases.
Some facilities also failed to connect with the wider epidemic network immediately, while information related to fatalities was incomplete and led to misreporting or repeated counts.
The revision came after US President Donald Trump directly accused China of lying about its death toll before launching an investigation as to whether the virus started in a Wuhan lab.
US Secretary of State Mike Pompeo, meanwhile, said Beijing needed to come clean on what they knew as the source of the killer virus remains a mystery.
The US intelligence had indicated that Covid-19 most likely developed naturally and not in a lab.
However, Fox News on Wednesday reported that the virus apparently originated in a Wuhan laboratory, but not as a bioweapon.
Instead, the American news network said it was part of China's effort to demonstrate that its efforts to identify and combat viruses were equal to or greater than the capabilities of the US.
The Fox News report and others suggested the Wuhan lab where virology experiments took place was the origin of the virus.
They alleged lax safety standards there led to someone getting infected and appearing at a nearby "wet" market, where the virus began to spread.
In other news, Briefly.co.za reported that Donald Trump accused the WHO of contributing to the rapid spread of the virus and also playing a cover-up role, thus complicating the fight against the global pandemic.
Trump further blamed the WHO for being what it terms as 'Chinacentric' despite the US contributing around $500 million annually while China contributes around $40 million to the agency.
"I am instructing my administration to halt funding of the WHO while a review is conducted to assess its role in severely mismanaging and covering up the spread of the coronavirus.
"American taxpayers provide between 400 million and 500 million dollars per year to WHO and in contrast, China contributes roughly 40 million dollars a year and even less. As the organisation's leading sponsor, the United States has a duty to insist on full accountability," Trump said.
Enjoyed reading our story? Download BRIEFLY's news app on Google Play now and stay up-to-date with major South African news!
Source: Briefly.co.za