Muvhango Teasers - May 2020
The government's directive to extend the lockdown might not have been the best, especially since most people were already suffering the effects of cabin fever. However, you could derail your mind by tuning in to a fascinating show like Muvhango. If you have no idea what the show entails, you do not need to fuss because Muvhango teasers have brought out the plot of the soap opera.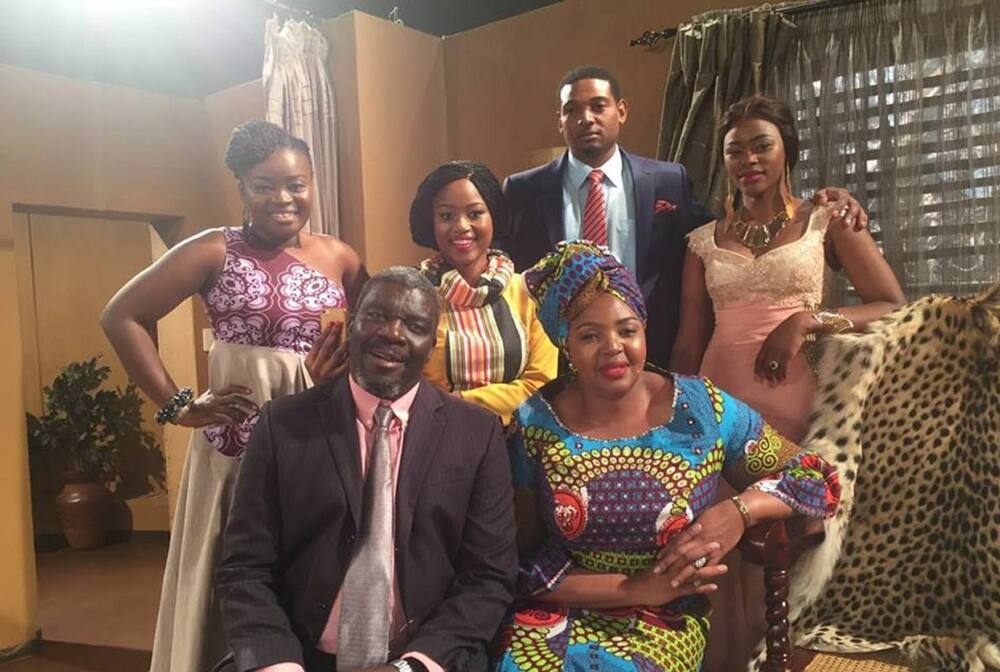 Muvhango is an interesting soap opera that encompasses the life of a society whose wellbeing is affected by the problems that they encounter in their day-to-day lives. The show brings out the aspect of love that goes through the test of time. Muvhango teasers for May 2020 have brought out the latest mischief that some of your favourite Muvhango cast members have been up to.
Muvhango teasers for May 2020
These are some of the enthralling snippets of the oncoming Muvhango episodes that will air in May:
Episode 3546 – Friday, 1st of May, 2020
Vho-Mukondeleli publicly declares that he will be travelling to Israel, and Gizara insists that he is the solution to the problems that the royal house is facing. James elopes with Lesedi, does this mean that he is abducting his son?
Episode 3547 – Monday, 4th of May, 2020
James does the unexpected when he finds out that the marriage plans that Tabello and Meiki have could cause a rift between him and his son. The problem escalates when more family members show interest in going for the trip to Israel, and the royal family discerns Gizara's intentions.
Episode 3548 – Tuesday, 5th of May, 2020
Teboho's interests to be part of the trip to Israel causes an uproar and James does not imagine that Lesedi could be against him. Borosi tells Gizara that he could be thrown out of the throne if he does not implement the plan that he has.
Episode 3549 – Wednesday, 6th of May, 2020
More ladies show interest for the trip and Phusuphusu is convinced that Gizara will use his position for his selfish gains. Phineas identifies Lesedi in the newspaper.
Episode 3550 – Thursday, 7th of May, 2020
James encounters an unexpected thing when he trusts the wrong person, and Teboho is sceptical about trusting Margaret. The royal family tries to inquire about the piece of land that Tenda wants to purchase, and their findings leave them in shock.
Episode 3551 – Friday, 8th of May, 2020
Teboho informs Mulalo about a con in the travel business, and this information makes him nervous, and James realises that he could be in trouble. Tendamudzimu ignores the advice that he is given regarding the piece of land that he has acquired.
Episode 3552 – Monday, 11th of May, 2020
Magaret settles Hangwani's worries, and Gizara demands a steak in the business when he realises the value of the cursed land. James, on the other side, realises the mess that he has created, and he feels remorseful.
Episode 3553 – Tuesday, 12th of May, 2020
Magaret unexpectedly leaves the country, bringing a change of events to Hangwani's trip to Israel. The relationship between Tebello and Meiki hits rock bottom, and Gizara agrees to sign an unholy business agreement.
Episode 3554 – Wednesday, 13th of May, 2020
James finds it hard to believe the advice that Meiki gives him and Mpho misleads Azwindini about his plans. Vho-Sara questions Vho-Masindi about being interested in the trip to Israel.
Episode 3555 – Thursday, 14th of May, 2020
James unexpectedly receives a proposal whose ripple effect might affect Marang's life. A video clip suddenly goes viral, and the first lot of ladies heading to Israel leave for Johannesburg.
Episode 3556 – Friday, 15th of May, 2020
The group that is leaving for Israel encounters something on their way to the Holy Land, and the members of the royal house try to extend their jurisdiction to Mpho. This causes chaos in Thathe, and James tries to come to terms with the ultimatum that Meiki gives him, although, Marang seems to be making decisions for them.
READ ALSO: The River 1 on Mzansi Magic Teasers: May 2020
Episode 3557 – Monday, 18th of May, 2020
James and Marang are convinced that the feelings that they have for each other is mutual although their situation is complicated. Susan Azwindini about copromising for Mpho and something happens to prove that Margaret is a con.
Episode 3558 – Tuesday, 19th of May, 2020
Tebeho drags Hangwani into the con case, how will he sanitise himself? James retracts the plans that he had made with Meiki and Meiki thinks of taking Lesedi away. Mpho also has to decide whether she will go after the life that she has always dreamt of.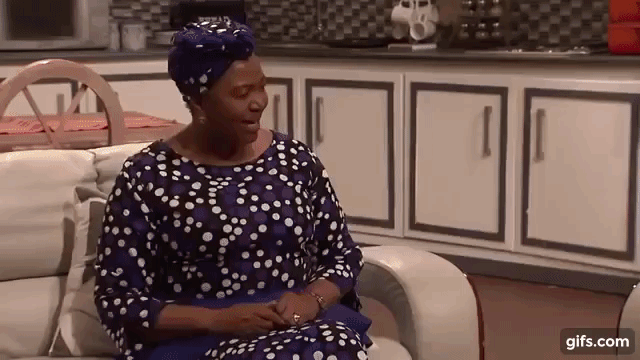 Episode 3559 – Wednesday, 20th of May, 2020
Lesedi goes missing again, and this time around, no one interested in his affairs, and Mpho's sudden change of behaviour leaves everyone stunned. In the meantime, Vho-Mukondeleli and Hangwani face the wrath of the angry women.
Episode 3560 – Thursday, 21st of May, 2020
Azwindini puts an end to the plans that Mpho has, and Hangwani is guilty about the people who fell for Margaret's lies; he is considering refunding them. Meiki and James make a decision that factors in the wellbeing of the child.
Episode 3561 – Friday, 22nd of May, 2020
Qhawe receives an unexpected request from an old workmate, and Gugu receives some information that leaves her excited. Mulalo declines Hangwani's money, and Mpho discovers some shocking information when she submits her job application.
Episode 3562 – Monday, 25th of May, 2020
Shaz and Rendani discern that they were the last people to see the con-woman, and Qhawe's is threatened by the thought of his past catching up with him. Azwindini gets into an argument with his rebellious wife.
Episode 3563 – Tuesday, 26th of May, 2020
Marang and James receive an unexpected guest, and Susan advises Mpho to humble herself before the matriarchs. Bhekani decides to drop out of the heist plan, although Qhawe makes him change his mind.
READ ALSO: Lockdown: Connie Ferguson unable to renew 'The Queen' work contracts
Episode 3564 – Wednesday, 27th of May, 2020
The heist does not go as planned, and Mpho's victory might not last for long. Will Marang get rid of the unexpected visitor?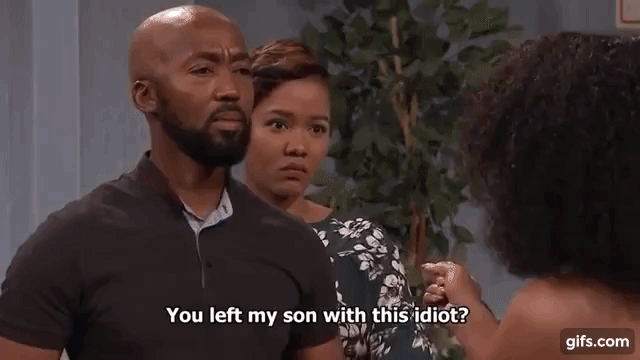 Episode 3565 - Thursday, 28th of May, 2020
Ausi Ntsoaki shows up unexpectedly, interrupting a romantic night between Maranag and James, and an unhappy wife in the royal house forces Azwandini to compromise his plans. Gugu discovers something that convinces her that Qhawe is not the loving and attentive boyfriend that she thought he was.
Episode 3566 - Friday, 29th of May, 2020
Gugu shakes when she finds out something new about Qhawe, and Ausi Ntsoaki does not seem to be in a hurry. In the meantime, Mpho gets what she did not bargain for.
James
James is caught between a rock and a hard place. He genuinely loves Meiki although his situation forces him to end up with Marang. How is he going to figure his way out? Will he let go of the feelings that he has towards Meiki?
Qhawe
Qhawe does the most unexpected things to make ends meet. This looks like a good gesture to Gugu, although, hell breaks loose when Gugu finds out what he has been up to. How will he defend himself?
Muvhango teasers for May 2020 have more than the saucy drama that the show has been serving you. To find out more about what will happen to Qhawe and the con-lady, be sure to tune in to SABC2 every weekday at 21h00.
READ ALSO:
True Love: cast members, full story, plot summary, teasers
Uzalo Teasers: May 2020
Scandal! Teasers: May 2020
Source: Briefly.co.za