Rhythm City Teasers: May 2020
Bingeing on soap operas is slowly becoming the norm. At this time, most people are looking out for options on some of the exciting shows that they can follow. If you are in that space, you ought to check out Rhythm City. If you had no idea about the plot of the show, Rhythm City teasers have you covered.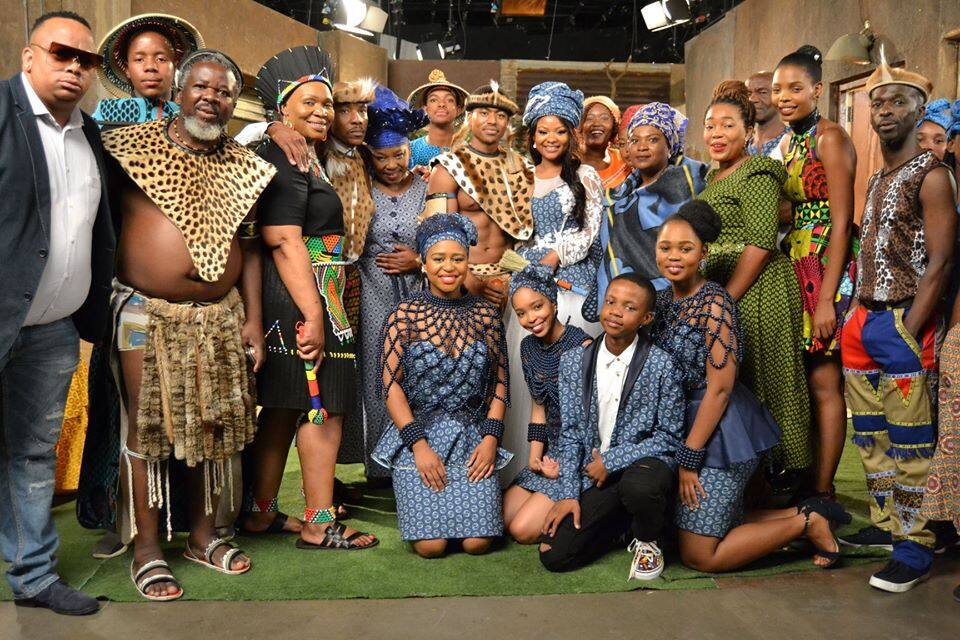 Rhythm City is a show that simulates a South African society. It highlights some of the habits that people portray and how they affect their wellbeing. The most exciting thing about the show is that Rhythm City cast members have played their roles in the best way, making it look like their behaviour is deeply engraved in them. Zinhle will convince you that she is a troubled lady who finds it difficult to trust someone. How about going through Rhythm City teasers for May 2020?
Rhythm City teasers for May 2020
These are some of the highlights of Rhythm City episodes that will air in May 2020:
Episode 3545 – Friday, 1st of May, 2020
Lefa is torn between two options, and Mapula lies to Banele. On the other side, David torments Ziyanda in a bid to use her in his murder plot.
Episode 3546 – Monday, 4th of May, 2020
Lefa contemplates snitching on someone, and Kop realises that there is a tension between Mapula and Blossom. Meanwhile, Ziyanda makes a very influential decision when she refuses to endure the pain that David has caused her.
Episode 3547 – Tuesday, 5th of May, 2020
Mandisa's mother asks Lefa to visit Mandisa in the hospital, and Mkhulu Khanya comes up with a plan on how to handle Ziyanda. Ziyanda lures Pearl into giving her one of the most valuable things that David owns.
Episode 3548 – Wednesday, 6th of May, 2020
Lefa heeds to the call and goes to visit Mandisa, and Mapula and Blossom get into an argument. Meanwhile, Ziyanda threatens to expose Lerato if she does not heed to her command.
Episode 3549 – Thursday, 7th of May, 2020
Lefa agrees to patch up things regarding the Ugly List, and Mapula makes up for her mistakes and clears the air with Blossom. On the other side, Madikgetla and Ziyanda pressure Lerato. Will she respond to the pressure?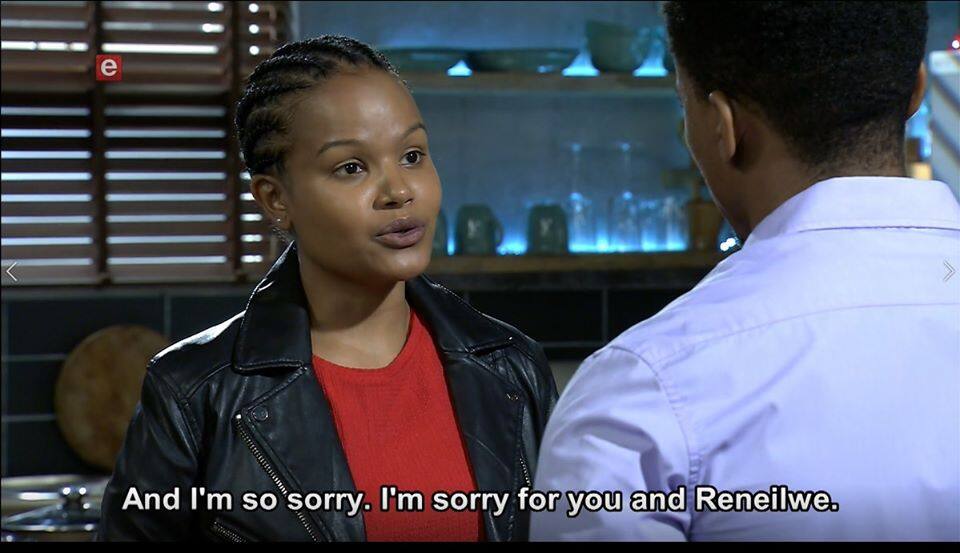 Episode 3550 – Friday, 8th of May, 2020
Lefa feels the pain that Mandisa's mother is going through, and Banele tries to convince Mapula to change her mind. Will she listen to her? Ziyanda makes things tough for Lerato; hence, she gives in to the pressure.
Episode 3551 – Monday, 11th of May, 2020
The Hot List that Lefa created continues to brew more controversies, and Kea tries to pull Mapula's stunts, and in the process, she goes against Blossom's authority. Mkhulu Khanya tries to warn Ziyanda about the impending danger. Will she listen to her?
Episode 3552 – Tuesday, 12th of May, 2020
Lefa finally says sorry. Is her apology on time or is it too late? Kop is in the hospital, although, the accusations about his condition fly from one side to the other. In the meantime, Zinhle goes on with the therapy sessions while experiencing a hard time trying to open up to someone.
Episode 3553 – Wednesday, 13th of May, 2020
Mampho comes back, and her return shocks Mzi. Mapula opens up about something that she did in the past. Meanwhile, Khulekani says that he is fed up with Zinhle's therapy.
Episode 3554 – Thursday, 14th of May, 2020
Mampho realises that she is in a complicated situation upon her return to work, and Nandi gets agitated when Khulekani pulls Zinhle out of therapy. Dumi informs Sabelo about Mapula's blesser.
Episode 3555 – Friday, 15th of May, 2020
Mampho decides to put her troubles aside and be in the moment, and Dumi gets overwhelmed by what he is going through. Khulekani burns with anger when he finds out that one of his guards is engaged in an illegal business.
Episode 3556 – Monday, 18th of May, 2020
Gift offers Mapula a new place to stay, and Mampho reaches out to Sindiswa for help. Meanwhile, Ziyanda reaches out to her Ancestors to ascertain whether Zinhle is fit for the position.
Episode 3557 – Tuesday, 19th of May, 2020
Mampho makes one of the most critical decisions, and Nandi escorts Zinhle to Jamaica's salon. Mapula gladly accepts her blessing without thinking twice.
Episode 3558 – Wednesday, 20th of May, 2020
Mampho chooses to go back home, and Dumi and Mapula get uncomfortable about being under the same roof. In the meantime, Zinhle is convinced that Ziyanda has betrayed her.
Episode 3559 – Thursday, 21st of May, 2020
Mampho considers the thought of looking for another job, and Banele reveals the identity of Mapula's blesser. Kea shows up at Nandi's house to return something, and in the process, she meets Zinhle.
Episode 3560 – Friday, 22nd of May, 2020
Mampho settles for an unprofitable deal because of her situation, and Gift finds out some sensitive information about Mapula's new roommate. Nandi convinces Kea to give Zinhle another chance of being friends. How will she react to this proposal?
Episode 3561 – Monday, 25th of May, 2020
Jafta tries to find Mampho another home, and Sabelo does everything in his capacity to unite his family. On the other hand, Nandi opens up to Ziyanda about her suspicions regarding Khulekani and Kea, and Zinhle succeeds in doing something.
Episode 3562 – Tuesday, 26th of May, 2020
Mampho feels demoralised when Sindiswa recommends a job for her, and the information about Dumi's disappearance comes up. On the other hand, Kea opens up to Zinhle, expecting her to kick him out, but instead, she also opens up about a sensitive matter.
Episode 3563 – Wednesday, 27th of May, 2020
Mampho does something while at the Metropol, and it ends up ruining everything. Someone who looks like the description that has been given regarding Dumi shows up at the crime scene, and news about Khulekani's drug becomes known.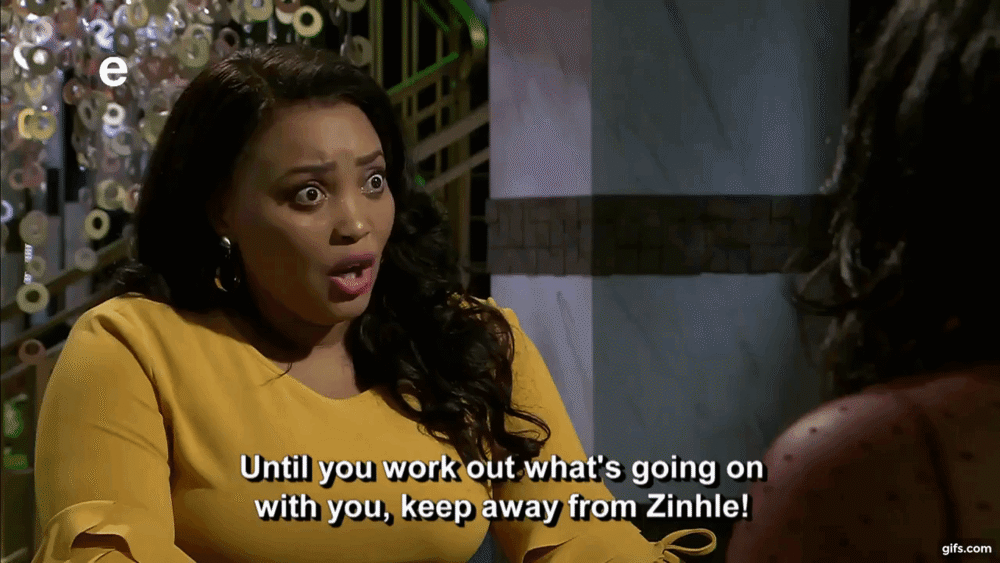 Episode 3564 - Thursday, 28th of May, 2020
Mampho gives in to the waitress job, and Dumi puts everyone's worries to rest when he returns. On the other side, Zinhle makes another decision when she comes across a bottle of Slaza in her house.
READ ALSO: Muvhango Teasers - May 2020
Episode 3565 - Friday, 29th of May, 2020
Mampho changes her attitude about the waitress job; instead, she puts in more effort towards it. Gift issues Mapula an ultimatum, and Zinhle comes up with a new plan to take care of Kea's friends.
Zinhle
Zinhle gives in to her frustrations and decides to seek help by going for therapy. During her therapy sessions, she finds it difficult to open up about her trauma, and this behaviour agitates Khulekani. Nandi suggests to Kea that she should fix her differences with Zinhle.
Mampho
When Mampho unexpectedly returns, she shocks Mzi, and when she goes back to her place of work, she realises the weight of the matter. She decides to look for another job. Due to her frustrations, she is forced to work as a waitress. Will she find peace at this new job?
Rhythm City teasers for May 2020 are proof of how intense the show has become. You might want to find out more on whether Zinhle and Kea will fix their differences and how Dumi's reaction will be regarding Mapula's blesser. Make sure to tune in to eTv every weekday at 19:00.
READ ALSO:
Scandal! Teasers: May 2020
Binnelanders Teasers: May 2020
Made for Each Other: cast, full story, plot summary, teasers
Skeem Saam Teasers: May 2020
Source: Briefly.co.za