Chinese doctors wake up from Covid-19 comas with dark skin
- Two doctors who fought at the frontline before contracting Covid-19, identified as Yi Fan and Hu Weifeng, spent close to three months confined to hospital beds
- They slipped into comas shortly after being infected and were on life support machines to keep keep them alive
- When they woke up, their skin looked darker than usual and doctors suspected it was caused by hormonal imbalances and liver damage
PAY ATTENTION: Click "See First" under the "Following" tab to see Briefly.co.za News on your News Feed!
The world is mulling over a case of two Chinese doctors who went into comas due to Covid-19 complications and woke up with darker skin tones.
The two doctors, Yi Fan and Hu Weifeng, reportedly suffered liver damage that in turn affected the pigmentation of their skin.
According to a Beijing TV station, the 42-year-old medical officers suffered from hormonal imbalances that came as a result of their damaged livers.
READ ALSO: WHO releases list of African countries with highest cases of COVID-19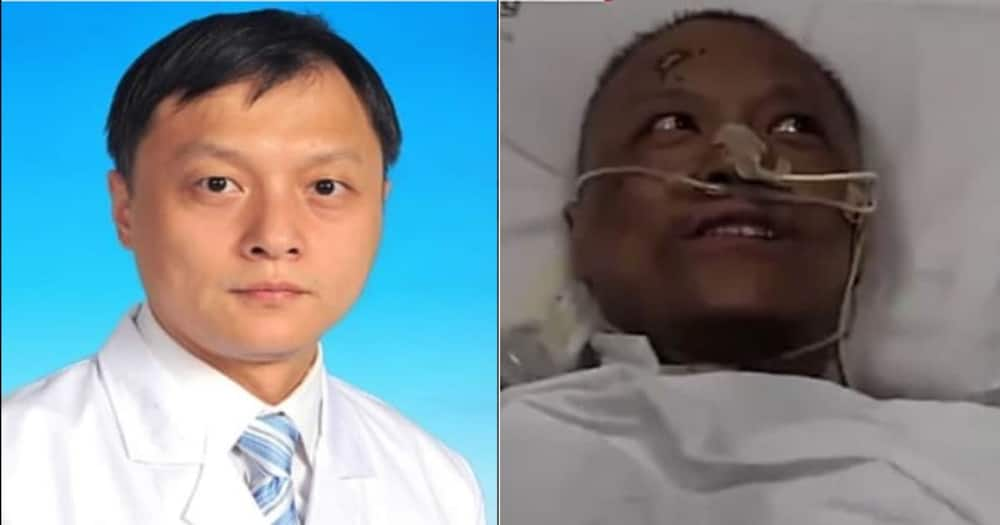 The two doctors were diagnosed with the virus in January and spent 99 days confined to hospital beds.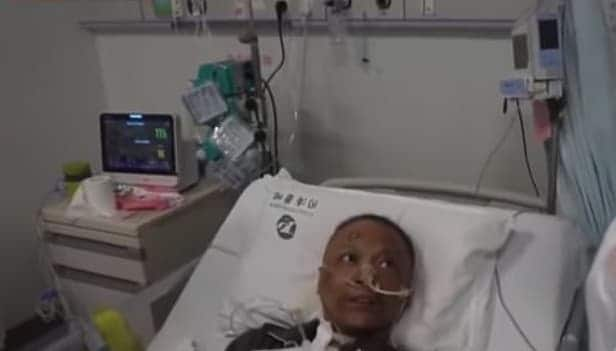 Hu and Yi underwent extracorporeal membrane oxygenation (ECMO) for 45 and 39 gruelling days respectively. The treatment process saved their lives.
ECMO is a treatment that circulates and oxygenates blood outside a patient's body before pumping it back to the bloodstream of an ill person.
The two who were hooked to life support machines for months were first treated at Wuhan Pulmonary Hospital before being transferred to Tongji Hospital.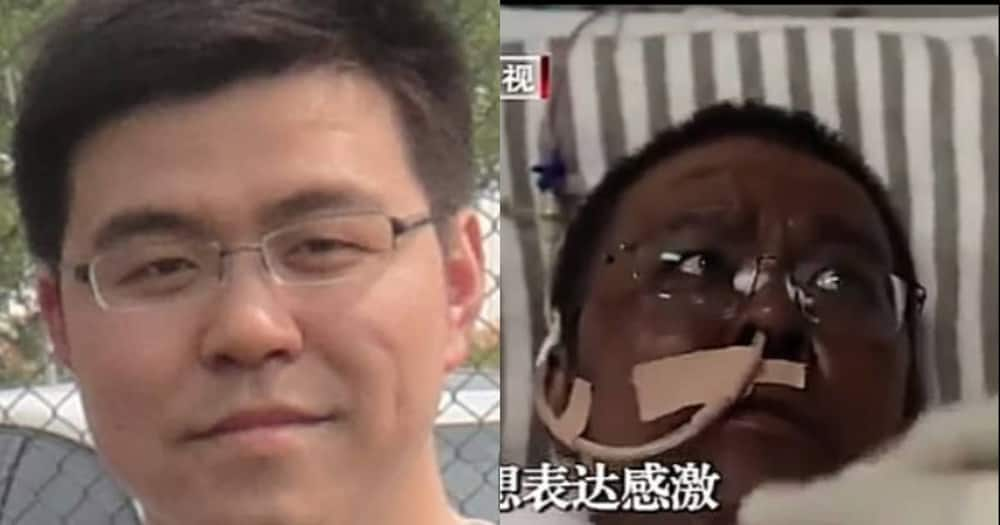 READ ALSO: Covid-19: De Lille wants probe into controversial R37m fence project
Before contracting the virus, the two worked with whistleblower Li Wenliang who notified the world about the virus that was sweeping through China before cases of Covid-19 were officially reported.
Yi said he felt like his health had taken a positive turn though he struggled to walk around.
The doctor disclosed he was able to move around in bed and felt a bit stronger.
However, fighting Covid-19 left him traumatised and gave him scary nightmares.
"When I first gained consciousness, especially after I got to know about my condition, I felt scared. I had nightmares often," the 42-year-old said.
One of the doctors who treated the patients said a drug they had taken while unconscious could also be the cause of their sudden change in skin colour.
Hu took time to regain his ability to speak but was in high spirits.
Enjoyed reading our story? Download BRIEFLY's news app on Google Play now and stay up-to-date with major South African news!
Source: Briefly.co.za