Best travel bags for men to add style and attitude to your look (with pics)
Having the best travel bag is crucial to your image. Its style, cost, convenience and the usefulness of the bag matter. Men's travel bags come in different shapes and sizes. We will have a look at different options so you can choose the right bag for your trips.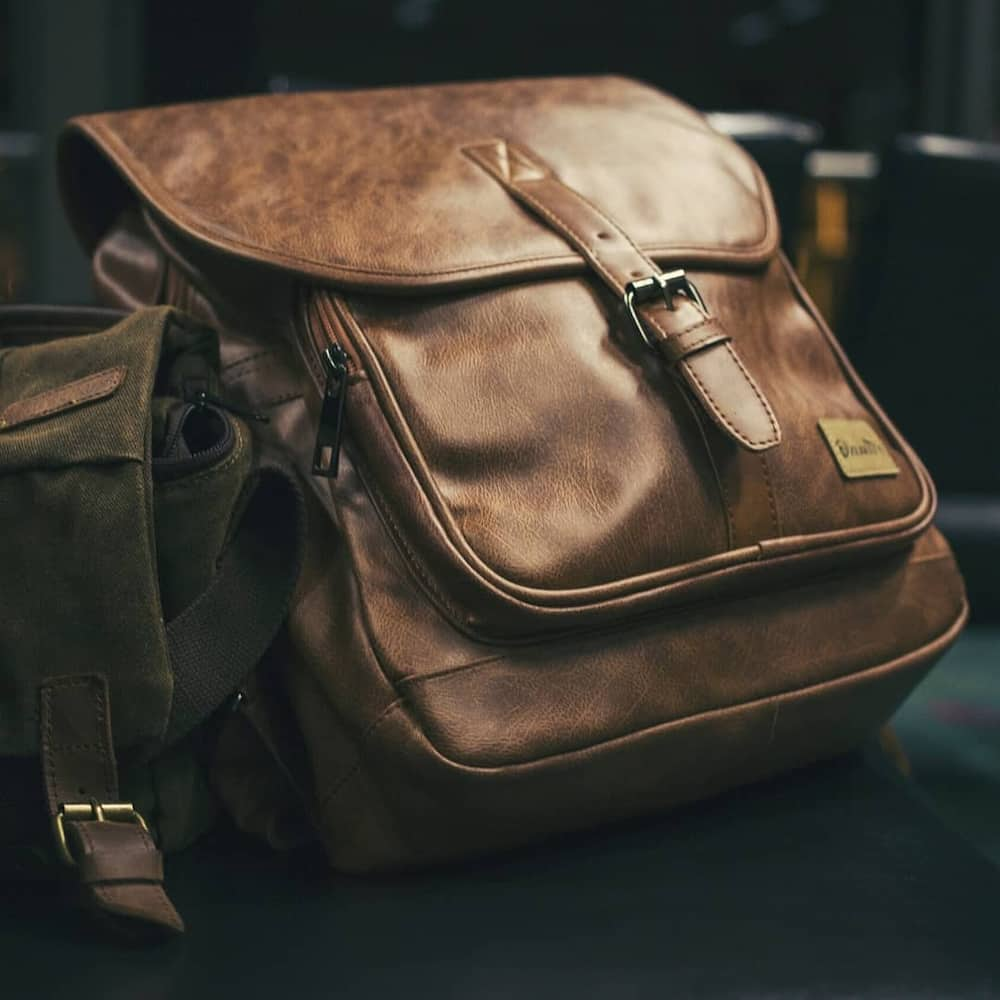 Mens luggage usually includes a few essentials as men do not like to carry a lot of stuff. Bags that come with additional compartments and space will always attract male buyers. Men can look good and at the same time fashionable as we shall see here.
Best travel bags for men
The bags we are about to see are suitable for trips, going home for the weekend, or sometimes even hiking. Mens travel bags are customized to suit their purpose.
1. Gy-ro Check-in Bag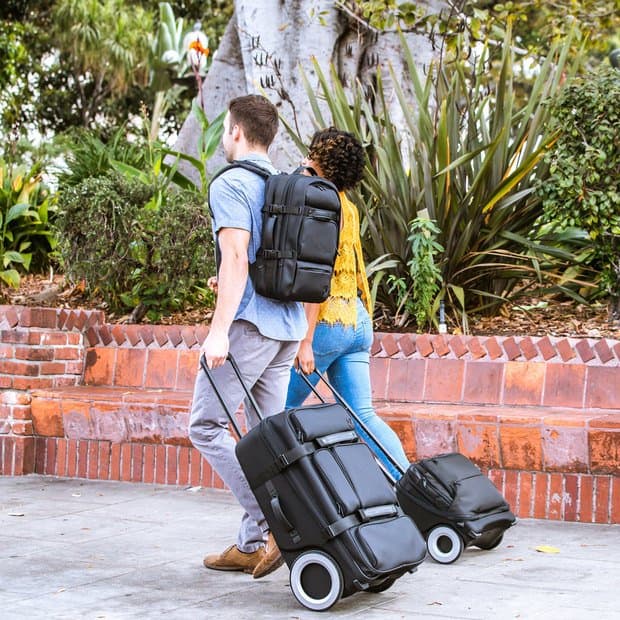 This is a new companion bag from Gy-ro, which is made for business trips and vacations. The wheels can go through any terrain, making it a favourite for most men. It costs $795 to get one of this.
2. The Everywhere Bag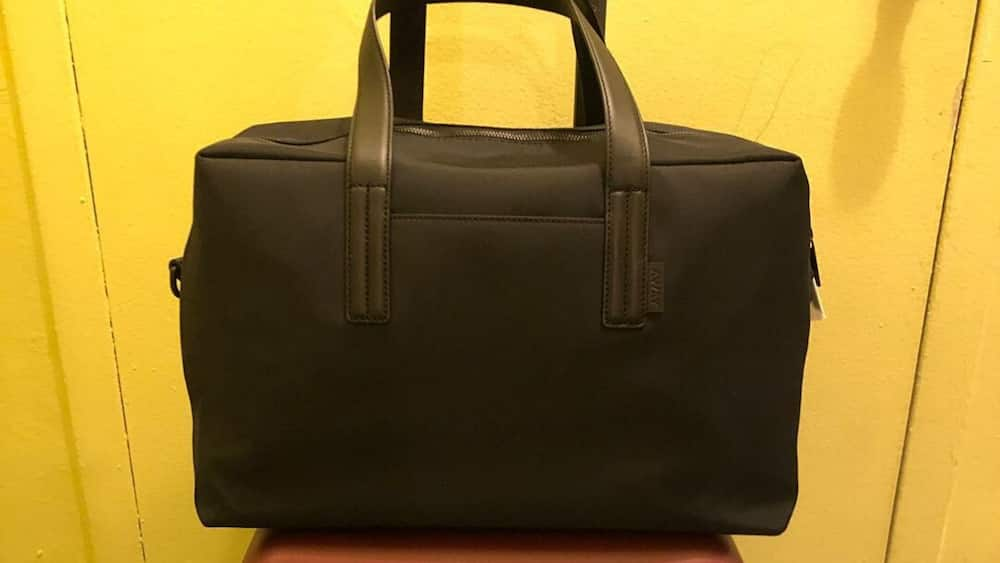 The Everywhere brand of bags was started by Awaytravel designers in New York who were more fascinated by travelling for leisure and needed a versatile travelling bag. It is made of lenient nylon that is water-resistant. It is a favourite bag for most men and is said to be among the best travel bags for men till today. Currently, they retail at $195.
3. Nylon Duffel Bag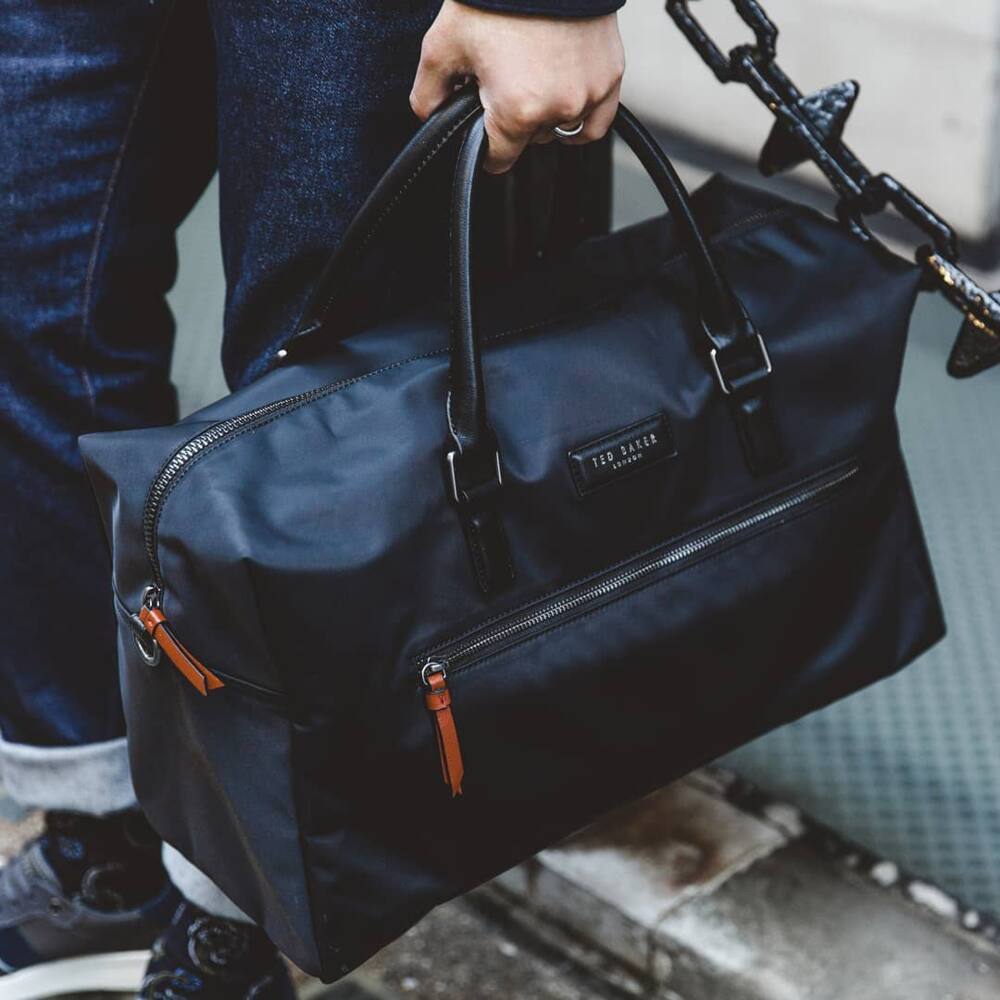 In the American market, nylon duffel bags have been manufactured for many years. For example, such bags from Tad Baker London can be bought for $167.90. These bags are common as men's travel bag small-sized design, due to their characteristic of being light in weight and resistant to water.
Personalised Retro Name Laptop Bag is a must-have for every man. It is structured, refined, and timeless with a simple design. You can keep your laptop and tech essentials safe. Surprisingly spacious, this black laptop bag will work with your urban lifestyle and instantly elevate your office looks. Get it for R540.
4. Le Pliage 21-inch Expandable Travel Bag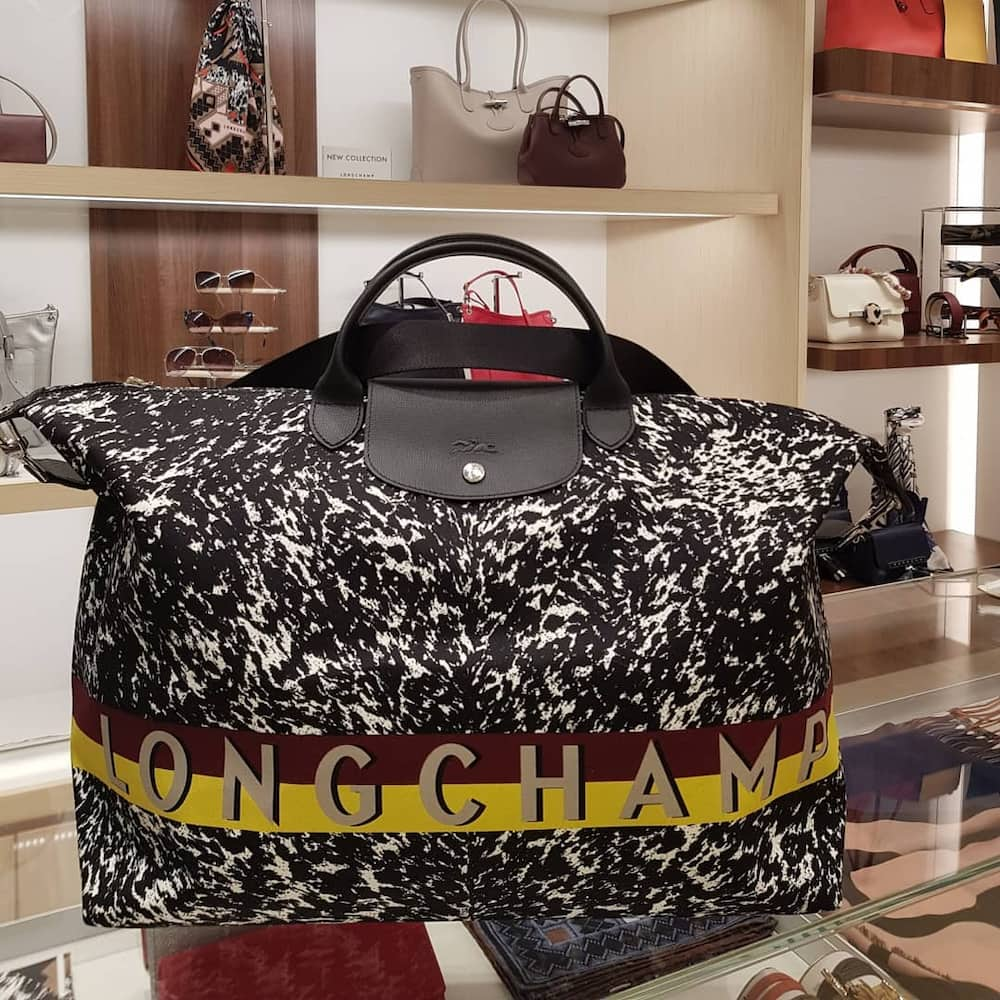 Longchamp is a global brand that designs the Le Pliage 21-inch Expandable Bags. It started as a leather company in Paris in 1948 and was headed by Jean Cassegrain as its original primary designer. The mens travel bag was made in order to create small portable bags for men either on tour or business trips. This mens travel bag small size costs $235.
5. Novel Duffel Bag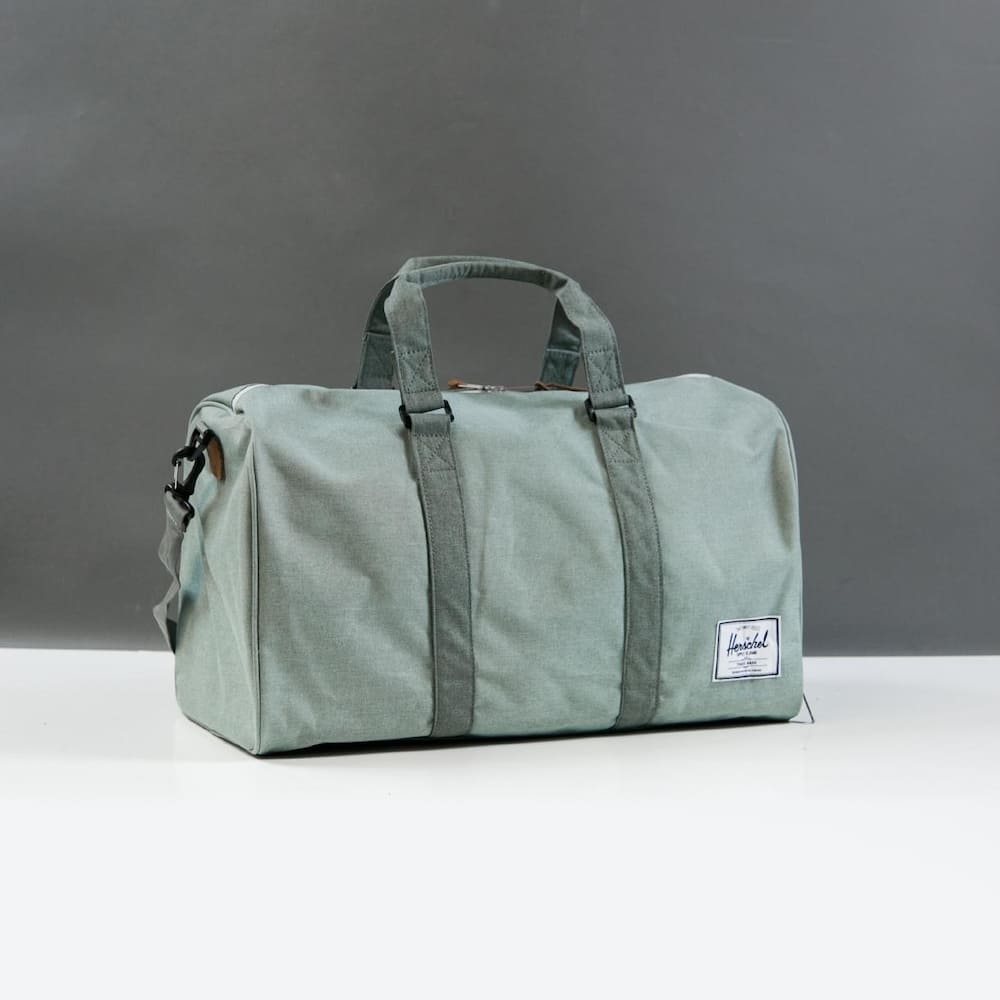 It is a well-thought-out travel bag for men that has several compartments making it more useful for long trips. Also, it is used as a gym bag, and it is stylish. This Novel Duffel bag from Herschel Supply Co. is relatively cheaper as it retails at $89.95.
6. Faux Leather Duffel Bag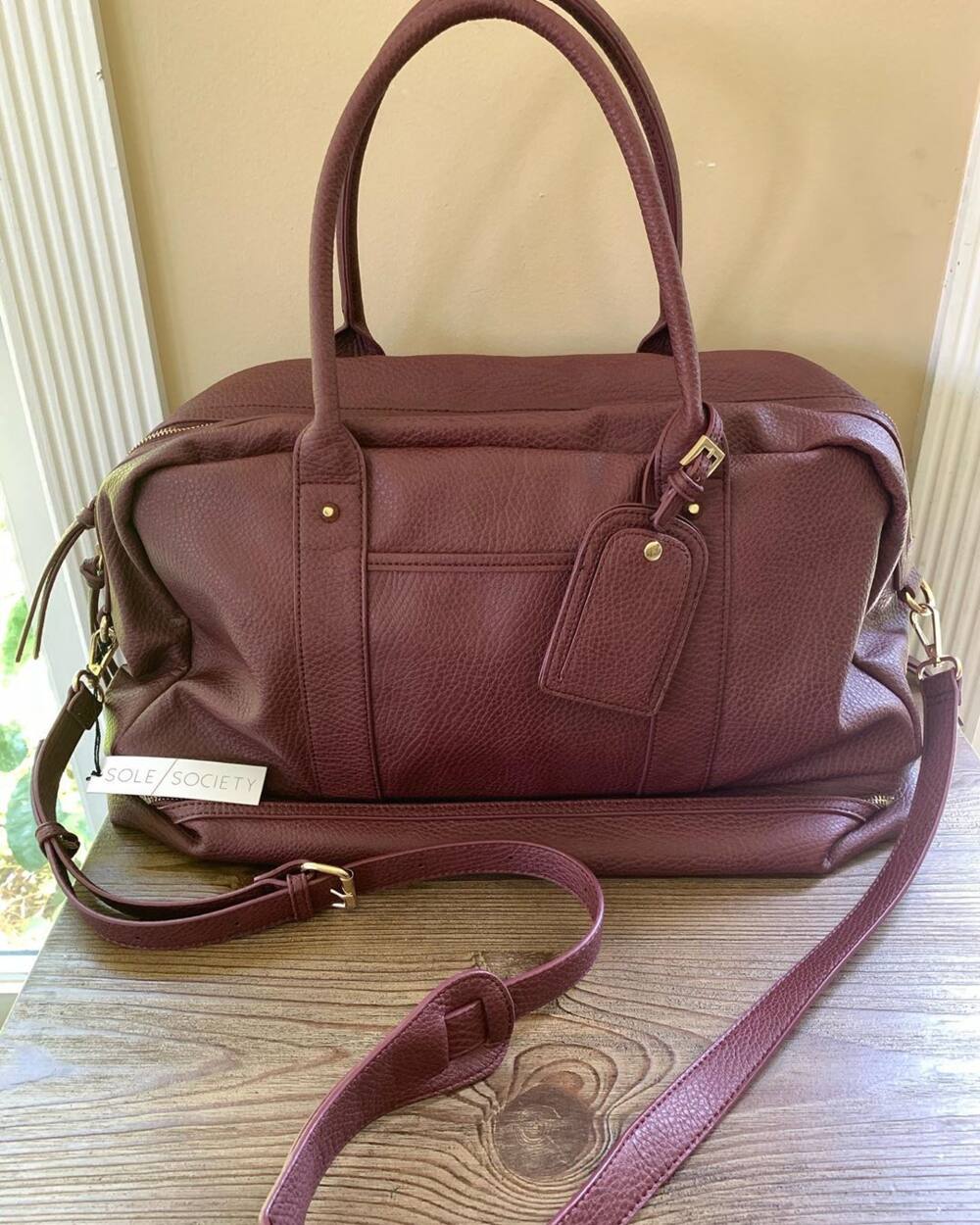 According to Sole Society brand, Faux leather bag costs $89.95. It is large and mostly preferred as a men's weekend travel bag for trips of about 2-3 nights. It is spacious, and it is fashionable to carry.
Get DaddyKool Camo Diaper Bag that will not cramp daddy's style! It is a great minimal and stylish bag that will fit all the necessary essentials. This bag is the one anyone can be seen every day as well as functional. This stylish camouflage diaper bag will be a perfect gift for Father's Day!
7. Pantagonia Duffel Bag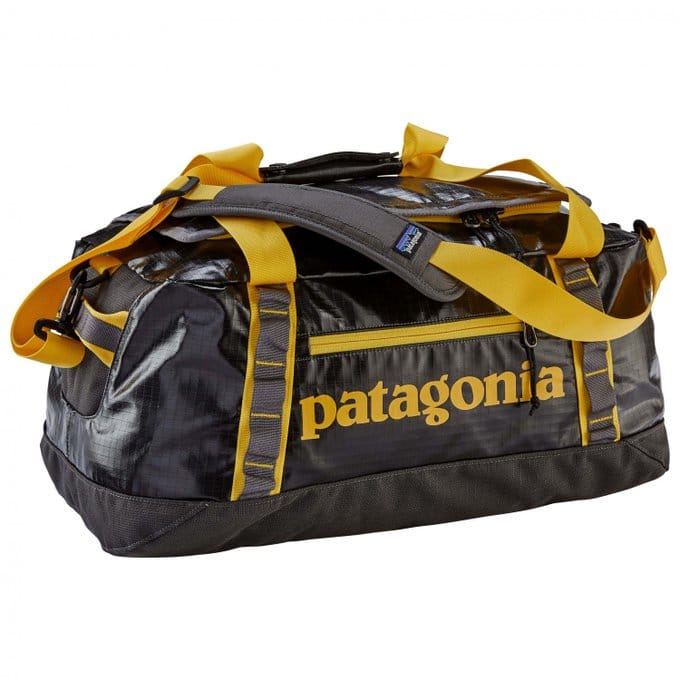 This bag from Pantagonia will make any man feel good about himself. It is sustainable and made of 100% polyester material that makes it waterproof. It costs $139.
8. Filson Ranger Backpack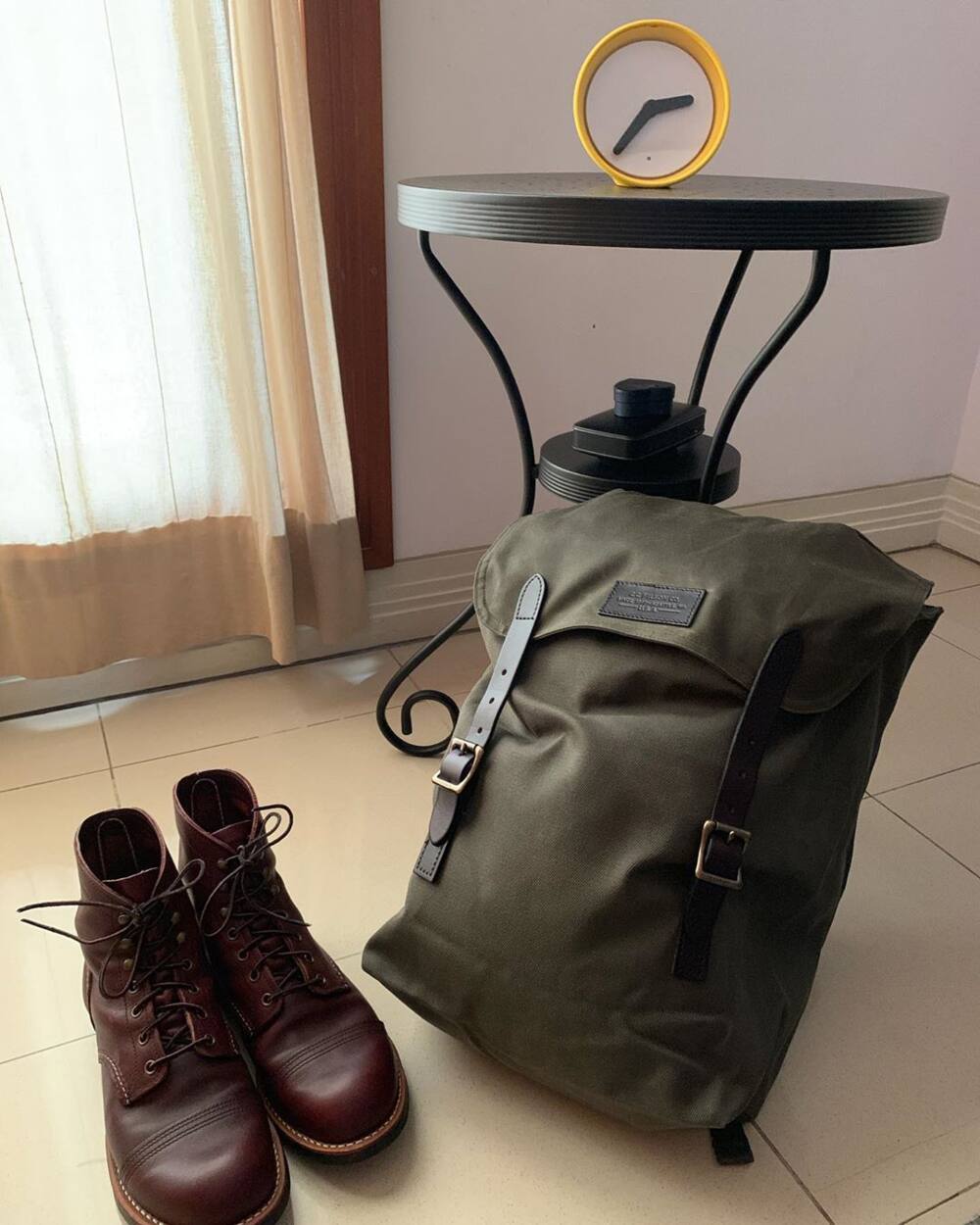 The Filson backpack is made of canvas material with leather strap detail. Retailing at $199.95, the canvas duffel bag has been preferred as mens small travel bag due to many compartments for your items.
9. Bosca Dolce Collection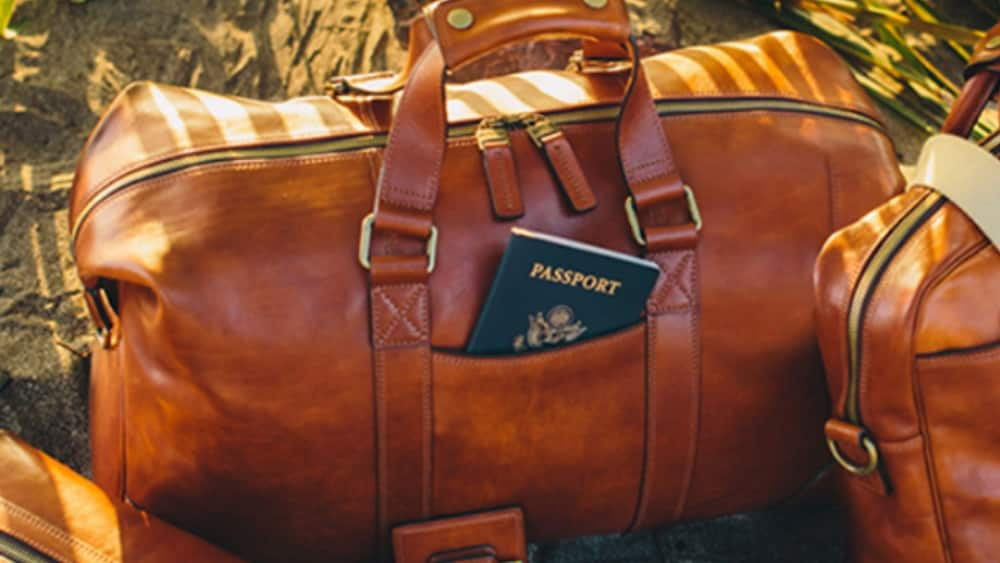 The Bolca Dolce is perfect for men who want to travel in style. It has a good leather cover available in amber or dark brown colour. It also has detachable handles. It costs $810 to have one of these.
10. Kinzie Street Expandable Backpack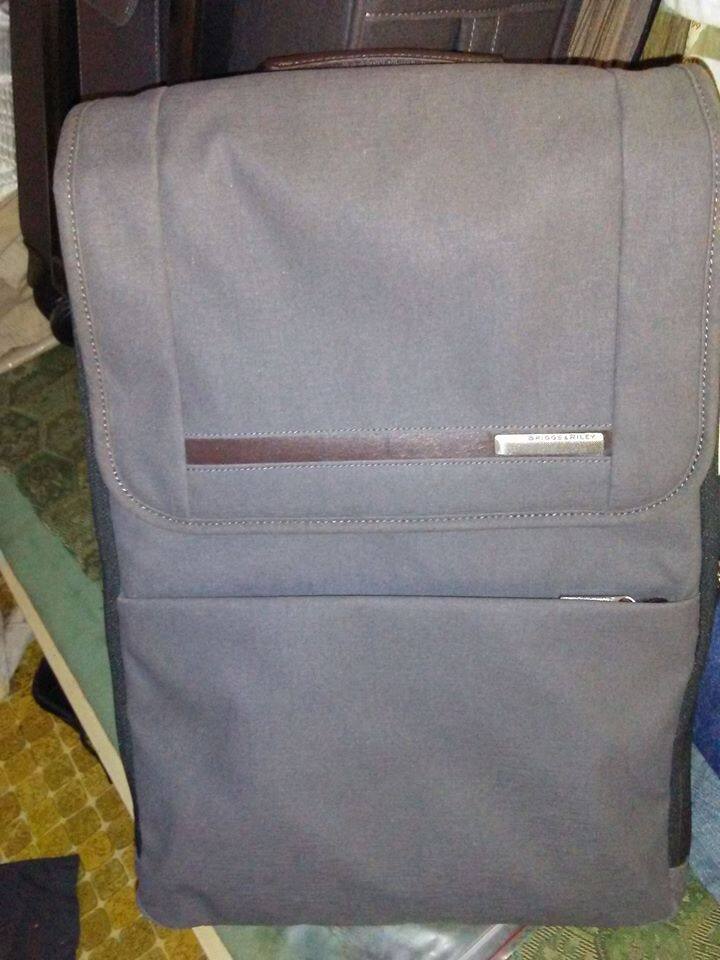 Briggs and Riley is the company that makes the backpack. The bag looks like a school backpack for students and can carry a laptop or books. The company currently trades the Kinzie Street bag at $231.20.
11. Travel Pack 2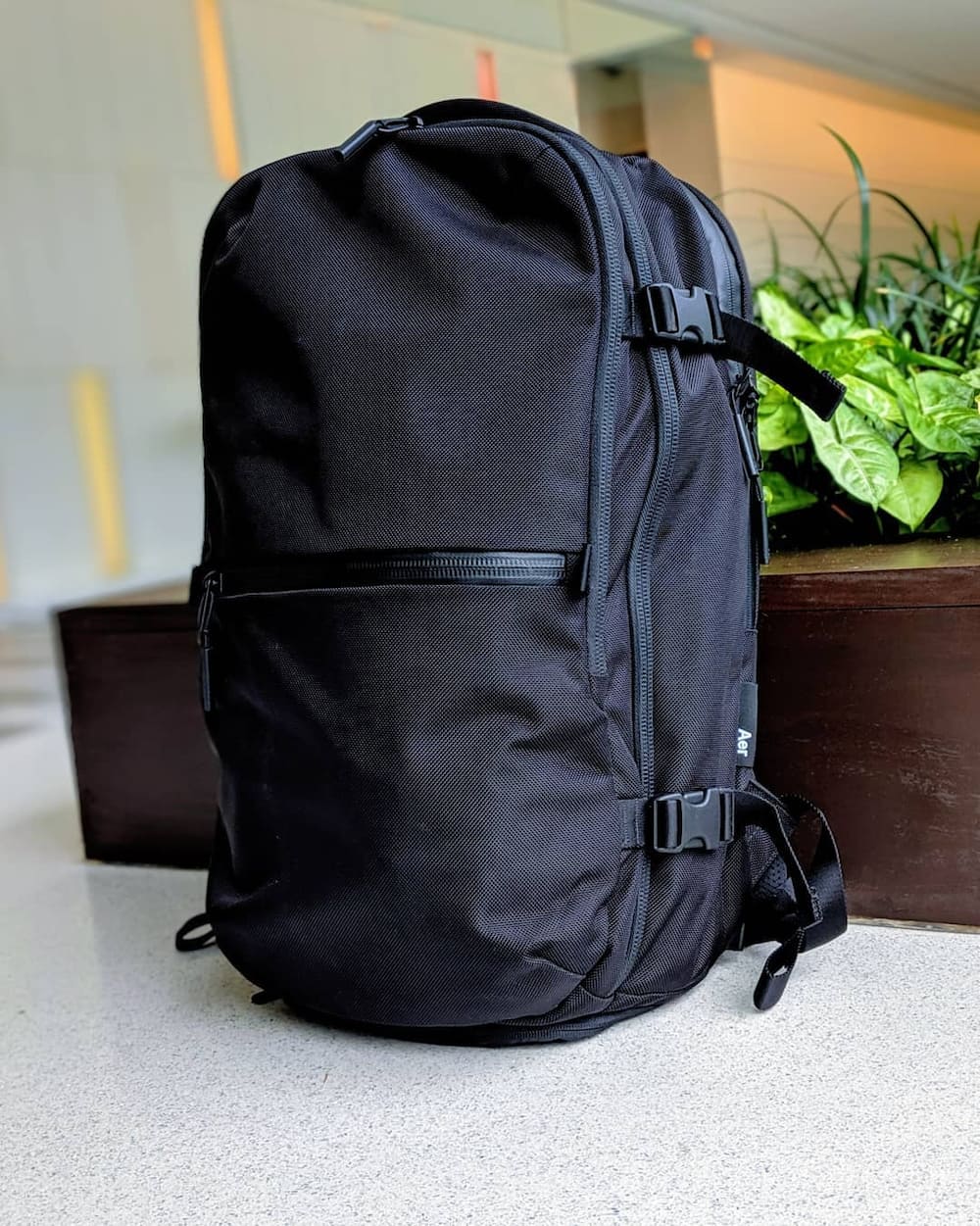 The design of this bag offers comfort as it is fitted with a waist strapping that facilitates the distribution of the weight of the men's luggage. It is perfect for college students who carry books or for those who like hiking. This mens luggage bag retails at $230.00.
12. Handside Spinner Luggage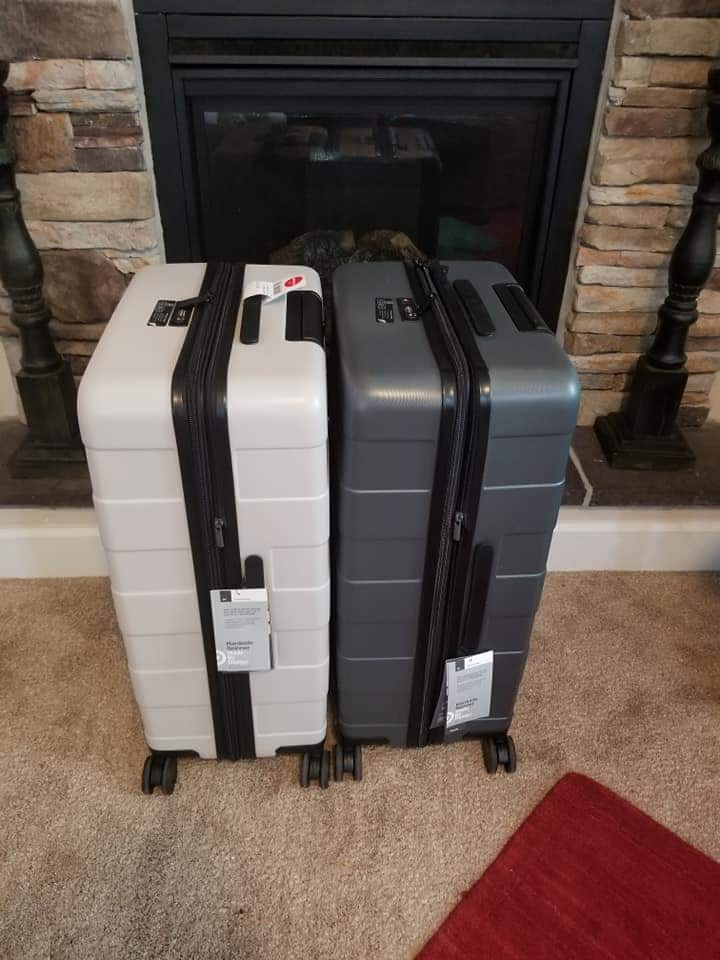 The Hardside Spinner men's travel bag is fitted with four multi-direction wheels that work perfectly in any terrain. They are mostly preferred for long trips since they have a lot of space that offers more room for your items. The bag costs $49.99.
13. The Carry-on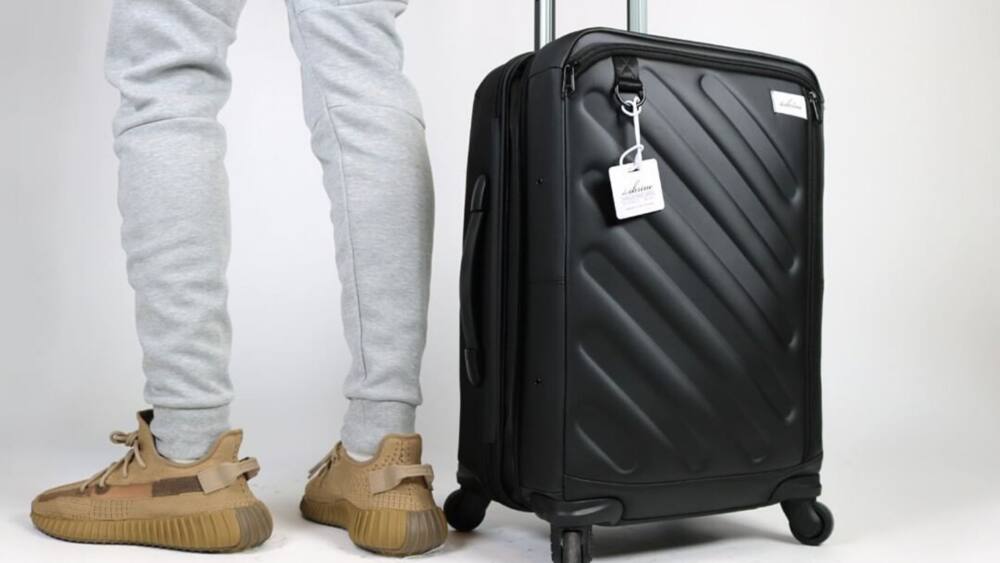 The carry-on men's luggage is a fitting luggage bag for most men since its design entails an electable battery port that enables you to charge your devices while on the road or air. It retails at $225.
14. Samsonite Winfield 2 Hardside Expandable Luggage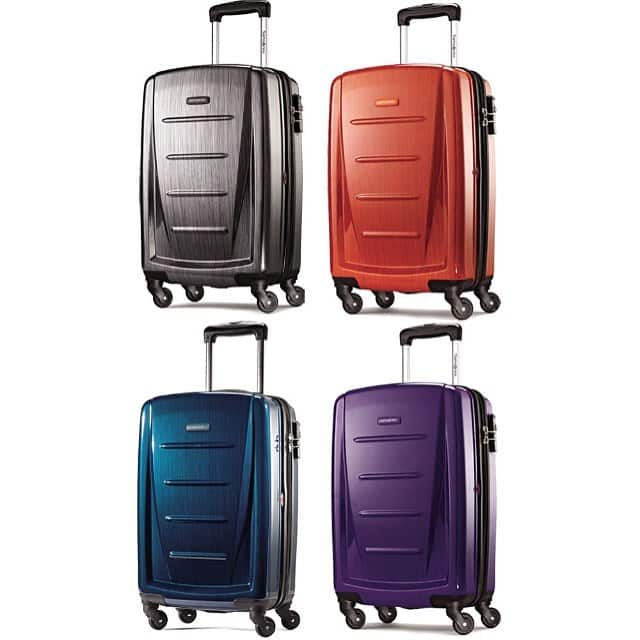 Designed by the Samsonite brand, the bag is lightweight, affordable and is not predisposed to damages. It has wheels that ease movement. The inside is lined with nylon. It can be locked with a code for security. This bag costs $69.22.
15. Calpak Murphie Underseat Carry-on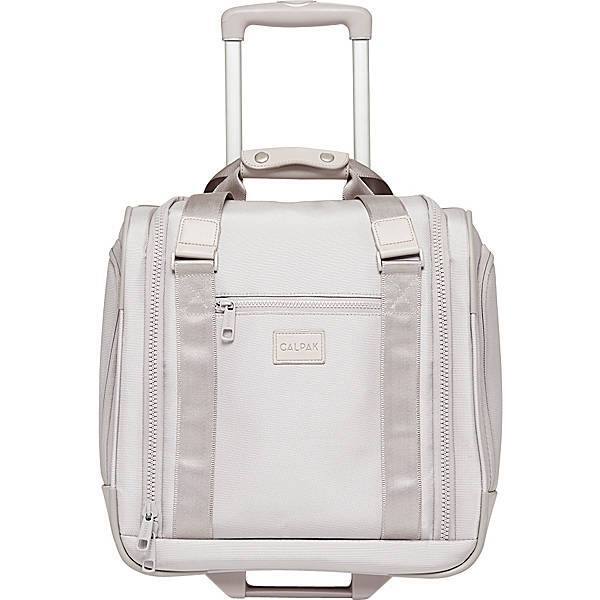 This one is for frequent travellers either for business or emergency meetings. It is made to fit in any space like under seats or at the overhead storage. It costs $98.
16. Everlane Mover Pack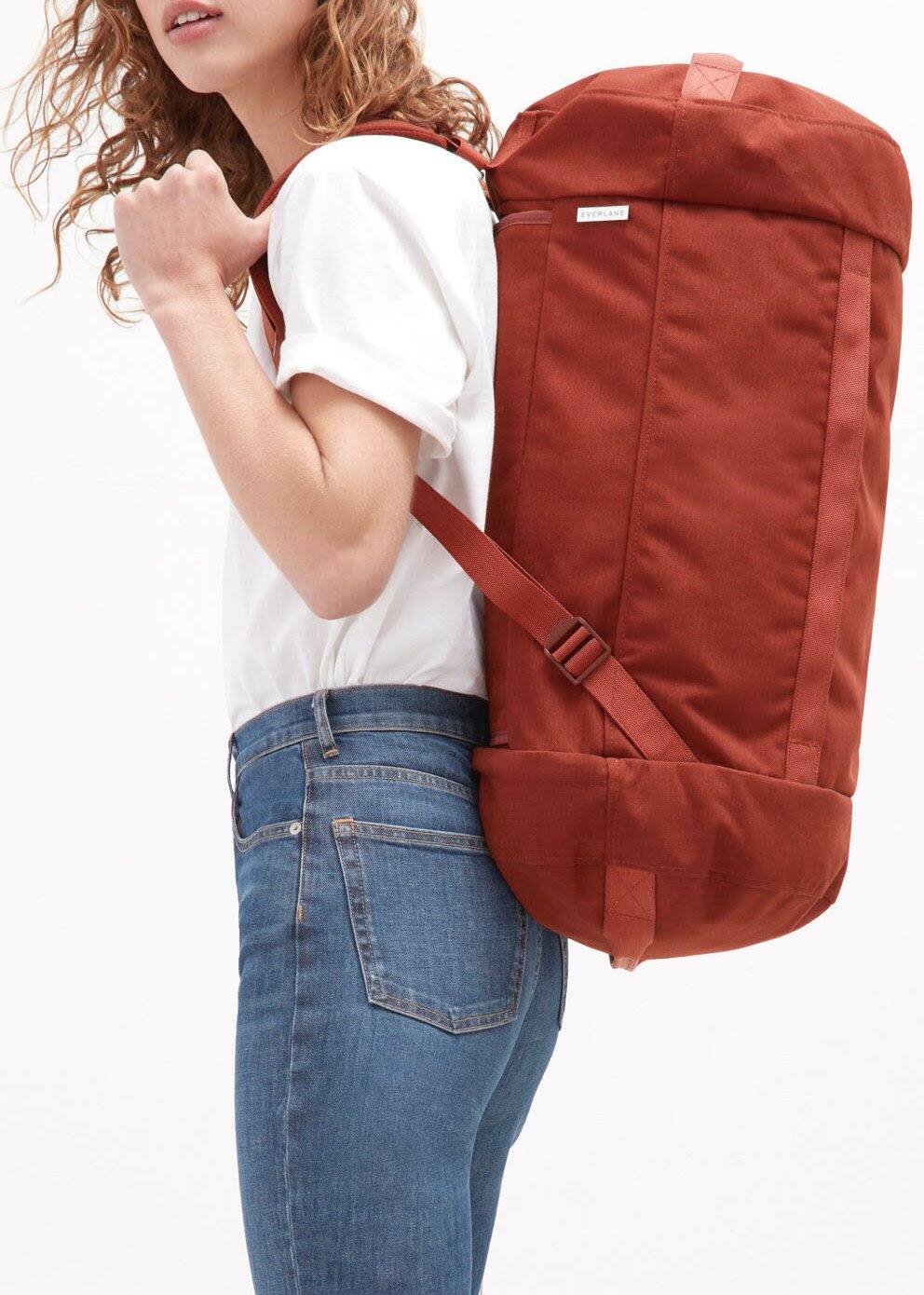 The Mover Pack is a traditional duffel bag that can be carried in different ways, by hand, shoulder or on your back. It is a unisex bag. You can get it at Everlane stores for $78.
READ ALSO: South African traditional shirts for men for different occasions
17. Oversized Travel Duffel Bag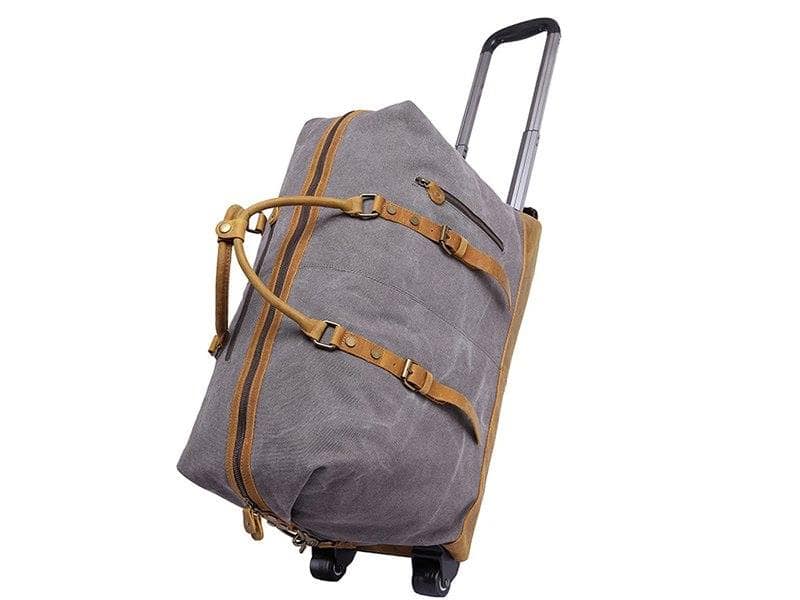 For men looking for a rugged sense of fashion, the oversized travel duffel is a must-have. It is made of both canvas and leather material hence durable. It retails at $36.99. The travel duffel bags for men are designed with an exterior waterproof canvas with leather decors.
18. XL Landon Carryall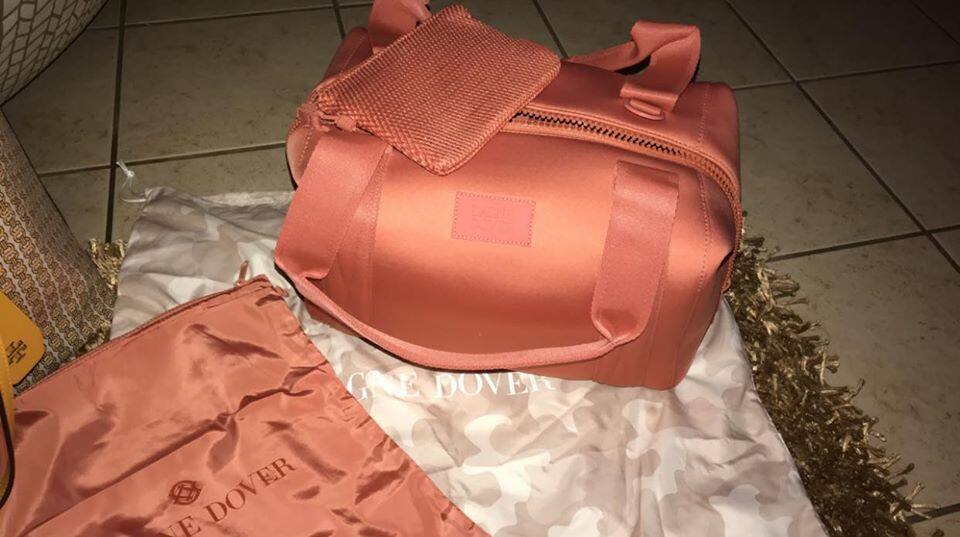 The XL Landon Carryall bag is a lightweight duffel bag designed by Dagne Dover for carrying mens travel luggage. Despite its size, it can fit most items necessary for travel. It retails at $95.
19. Garment Weekend Bag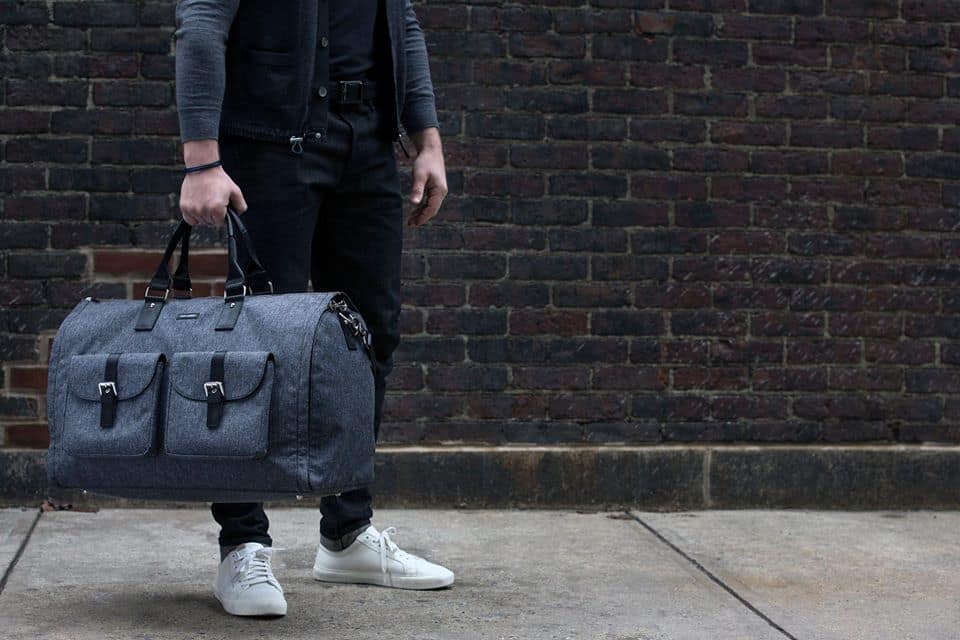 The Garment weekend bag is essential for men that are mostly on business trips since it has side pockets that offer ample space for shoe keeping and other accessories. It costs $396 and be found at Hook and Albert stores who happen to be the designers.
20. Splitpack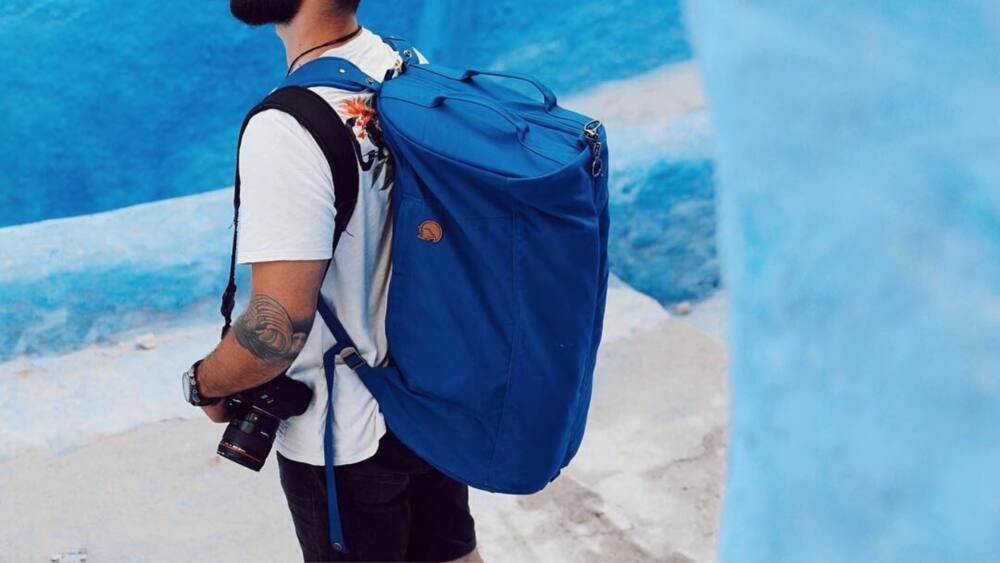 The Splitpack is a brand from Fjallraven, a Swedish company specialized in clothing and backpacks. The Splitpack is characterized by durability and comfort. It can be carried like a backpack. Its cost is $99.98 now.
READ ALSO: Latest Ankara styles for men and women in 2020
Frequently asked questions (FAQs)
These are the most common questions considering different travel bags.
How do you store a leather duffel bag?
Storage for a leather duffel bag is paramount as this bag can last many years. Here is how to do it:
First, clean the leather duffel bag with a damp cloth gently wiping the surface and avoiding using much soap that might clog the leather pores.
Secondly, stuff the leather duffel bag with large, bulky, lightweight materials such as a beach ball, pillow or blankets to retain its original shape.
Thirdly, put it in a dust bag and place in a closed cabinet.
How do you make a duffel bag?
Get a canvas any material you need, cut out pieces according to size and shape, construct the sides of the material. Later sew the corners and the main zipper, put your material together and construct shoulder straps.
What is the best overnight bag?
The Novel Duffel Bag works perfectly as an overnight bag.
Which is the best travel bag?
The Gy-ro Check-in Bag is good for travel as it is made from durable material that is sure to make it last longer for your trips. The wheels are comfortable to use.
The best travel bags for men are made according to various men's needs. We hope that you have found the right bag for travelling.
DISCLAIMER: Please note that some of the links in the article are affiliate links and Briefly.co.za will earn a commission if you purchase through those links. However, we always choose only the best quality products that we use ourselves and recommend to our readers. The earnings we get from the affiliate marketing help us continue preparing useful and entertaining content, that our audience enjoys.
READ ALSO:
20 box braids hairstyles for men
Top 10 clothing stores: Best online clothing shopping South Africa
Who would wear it best? Man shares ANC and EFF styled shoes
Source: Briefly News