Much of the personalities of Kim Jon un and his wife, Ri Sol-ju, are presented to the public the way the North Korean government wants the world to see them. They do this to make his leadership acceptable to everyone. The couple can pass as the leaders of the world with the most secretive lifestyle. Among other issues that are unclear to the public is Ri Sol-ju real name. In fact, this is a debate among experts.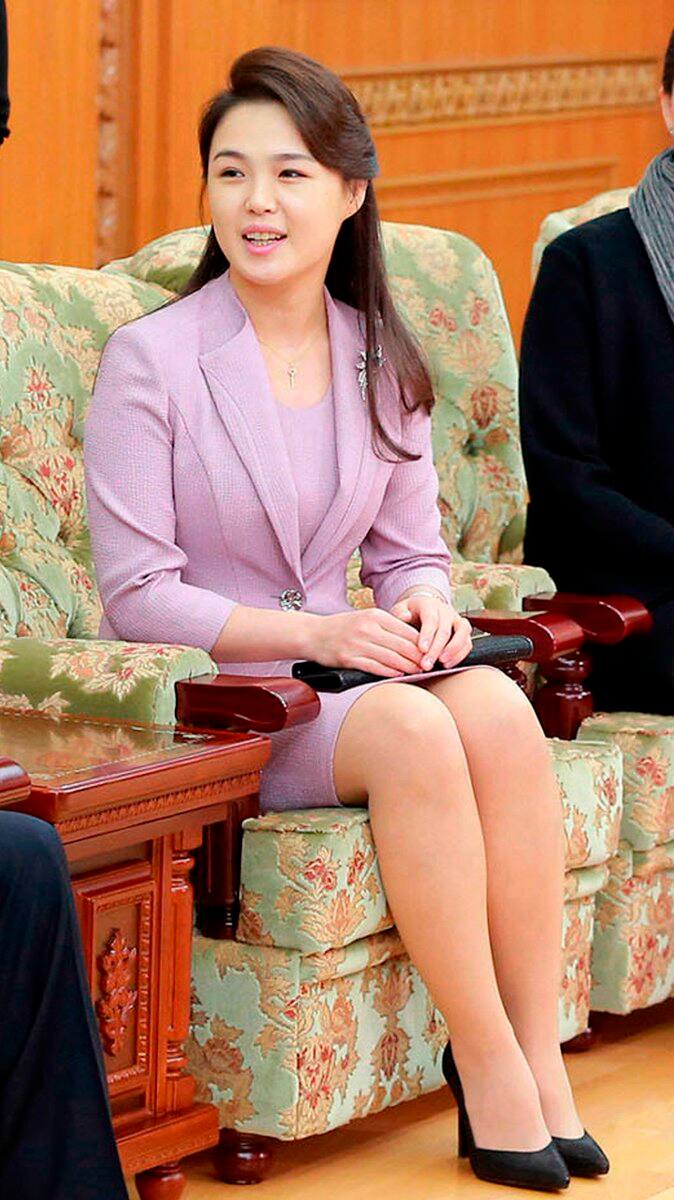 Ri Sol-ju is the first lady of North Korea. She is known to many as Comrade Ri Sol-ju. Ri has had more important roles than the previous North Korean first ladies. She has made some important public appearances alongside her husband. Ri Sol-ju images at a post-summit banquet with South Korean president showed she was in support of warm relations between both countries. The media has given her the title, respected First lady, for this gesture. There are a few other exciting things to find out about the unique first lady.
Profile summary
Full name: Ri Sol-ju
Nickname: Comrade Ri Sol-ju
Date of birth: 28th of September, 1989
Birthplace: Pyongyang, North Korea
Profession: Singer
Popular as: First lady of North Korea
Nationality: North Korean
Ethnicity: Asian
Who is Kim Jon Un?
Kim Jong-un is the supreme leader of North Korea as well as the son of Kim Jong-il. He took over the mantle of leadership from his father after he died in 2011. His mother was an opera singer. Although there is no much information on the media regarding Jong Un's childhood, it is believed that he was born in North Korea. Apart from that, he is known for his disrespect for human rights in his country and suppression of any opposition.
READ ALSO: Motsoaledi Setumo age, pregnancy, boyfriend, siblings, parents, leaving the Queen, Generations, stunning pictures, Instagram
Despite the negative reports about him, Kim is credited with some agricultural and economic reforms as a leader. The international criticism against his regime notwithstanding, the dictatorial leader has not stopped his nuclear weapon testing. World leaders have condemned his development of missile technology.
Besides, Ri Sol-ju's husband is arguably the leader with the worst international diplomacy. Recently, he revealed his intentions to build ties with South Korean officials, which led to the historic meeting that took place in 2018 between him and the South Korean President Moon Jae-in.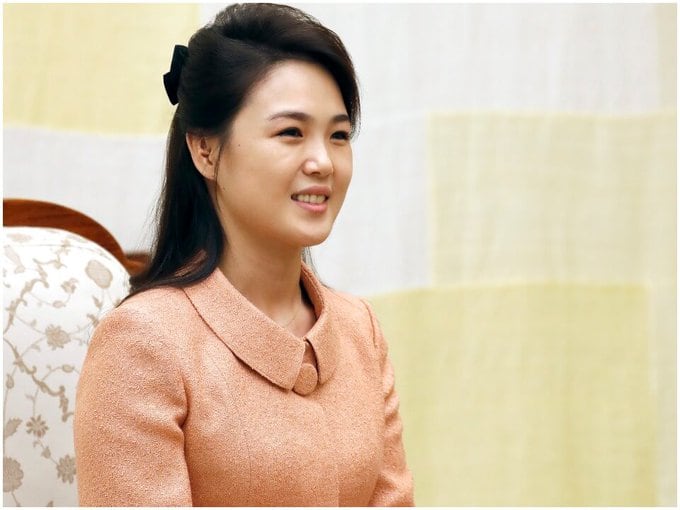 Who is Ri Sol-ju?
Kim Jong un wife was a singer before her marriage to Jong-un. She belonged to the Unhasu Orchestra group. She is also reported to be close to the Moranbong Band, the all-female pop group in North Korea. Before her present appearances in state propaganda, Ri used to be one of Hermit Kingdom's cheerleading squad.
Although there is little information about her background, the first lady comes from a military family in Chongjin, a city in North Korean. Ri Sol-ju father serves as a Korean People's Army's Air commander as well as in the Anti-Air Forces. For her education, it is reported that she went to Kim II-sung University in Pyongyang.
READ ALSO: FW de Klerk bio: family, education, career, foundation, net worth
There is a report that North Korean authorities made an effort to bury her past. They tried to do away with all her CDs and recordings. Ri Sol-ju singing career was therefore put to a stop as a result of her marriage to Kim. After her marriage to Kim, Ri was required to attend a six-month training at Kim II-sung University. The training was to equip her with the knowledge of her duties as the first lady. The information available has it that Ri Sol-ju parents are from a North Korean elite family.
How old is Ri Sol-ju?
Some sources assume that Ri Sol-ju age is 30 years, while some other sources placed it between 30 and 35 years. Since information about her is limited, it is believed that she was born between 1985 and 1989.
How did Kim Jong un meet his wife?
Most information about Kim and his wife is so much of a secret. JoongAng Ilbo, a South Korean newspaper, reported that the duo started their relationship a long time ago. Kim's father was against the union, and this caused them to separate. According to a NIS source, they have known each other since they were teenagers.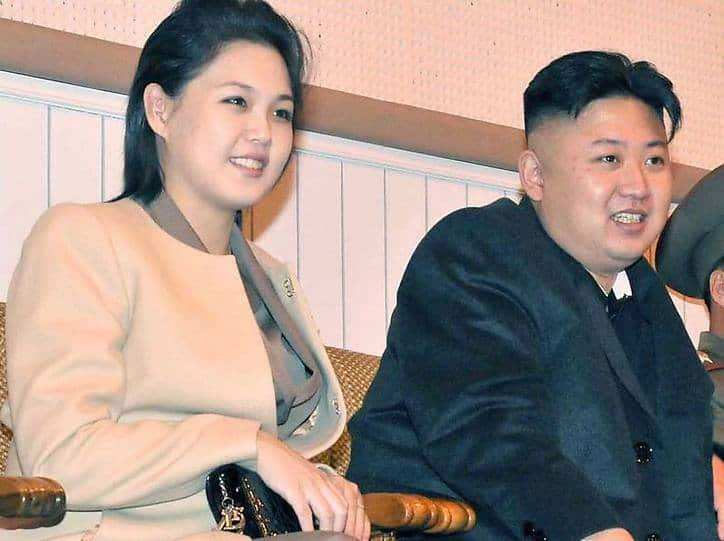 However, there is another report that the supreme leader met Ri after a concert they both attended. The news of Ri Sol-ju marriage was reported on the 25th of July, 2012, by the Korean Central News Agency (KCNA).
Does Kim Jong un have a son?
Yes, he does. He is believed to have three kids with Ri, but no official source has confirmed the report yet. In 2010, Kim's first child, acclaimed to be a boy, was welcomed while his second child, a daughter, came in 2013. However, details about the sex of his third child, who is believed to be born in 2017, remains unclear to the public.
According to reports from Dennis Rodman, a former American basketball, Kim Jong-un has a daughter named Kim Ju-ae. He reportedly held the child's hand when he controversially visited the Hermit Kingdom. In his words, Dennis said, "I held their baby Ju Ae and spoke with Ms Ri as well. [Kim's] a good dad and has a beautiful family."
Is Kim Jong II married?
Kim Jong-Il was the leader of North Korea who died on the 17th of December, 2011. His death was due to a heart attack that he had inside a train while travelling for official duties. He left behind three wives and six children. Another source claimed that he had a total of 70 children. They live in different villas within North Korea.
Where does Kim Jong un live?
The North Korean dictator is associated with a luxury lifestyle, a style he cultivated from childhood. It was said that he started driving properly at the age of three. This love for ostentatious life has not ceased. The North Korean autocratic leader lives in a presidential palace in the city of Pyongyang. The Central Luxury Mansion, as it is called, serves as Kim's primary residence.
It is challenging to confirm most of the reports about the former singer Ri Sol-ju and her husband because of many secret things about them. A rumour flew around that she was pregnant in 2012 and the same year, she suddenly disappeared from the public, thereby stimulating several speculations as well. However, everything died down after she appeared in public with her husband during an inspection at a military school in North Korea.
READ ALSO: