Randy Orton bio: age, measurements, children, wife, song, movies, net worth, profile
Wrestling is one of the many entertainment sports enjoyed by many. In this article, we focus on the life of an American professional wrestler and actor, better known as Randy Orton, but his full name is Randal Keith Orton. He is currently signed to WWE (World Wrestling Entrainment), where he maintains a record of winning 8 Championships and 4 World Heavyweight Championships. He made history as the WWE youngest World Heavyweight Champion.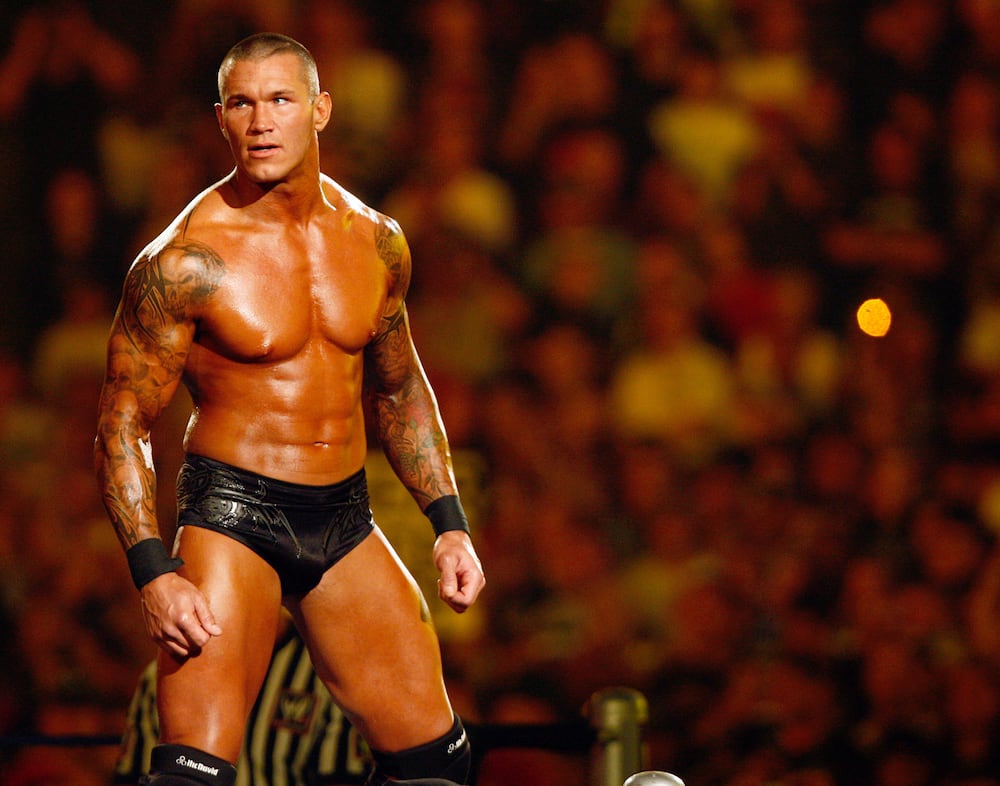 Randy Orton developed interests in wrestling from a tender age. However, his parents discouraged him from taking that career path as they felt it was a difficult career choice. His father always kept telling him that life in the ring calls for dedication and that it is time-consuming, leaving him with little or no time for his family. Read more to find out what happened with his career journey, his family, net worth, movies, profile, among others.
Biography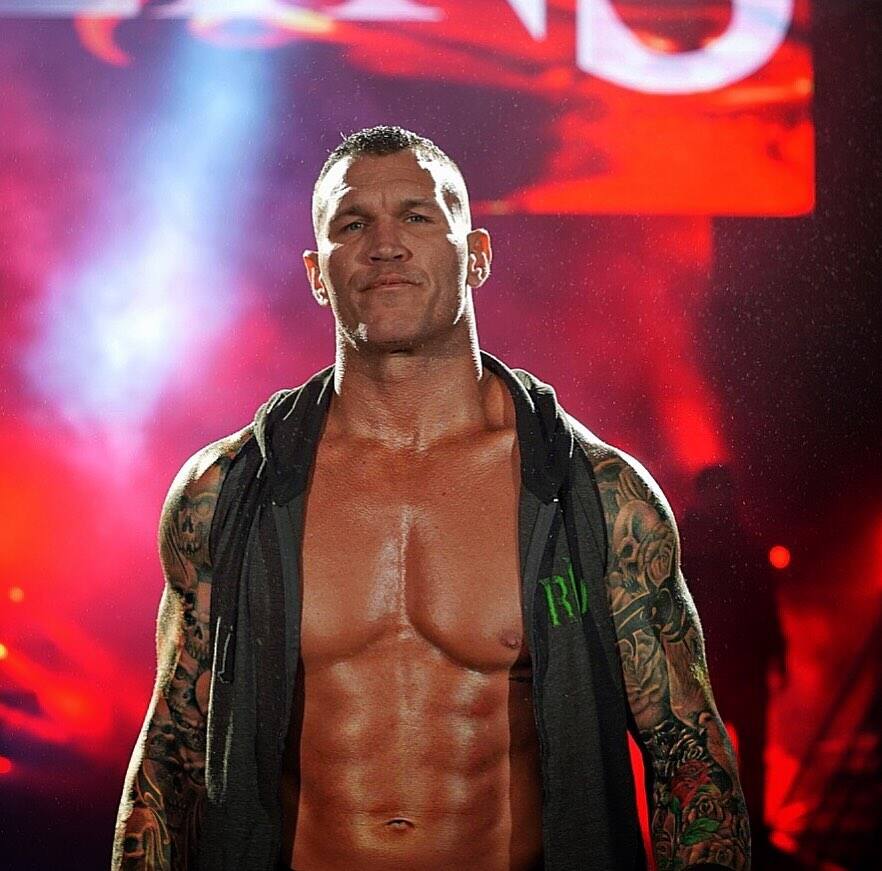 Below is the profile of your favorite wrestler and actor.
Randy Orton education
He attended the Hazelwood Central High School, where he harnessed his wrestling skills and became an amateur wrestler. When he completed high school in 1998, he joined the US Marine Corps. Nevertheless, he did not serve in the forces for long as he was discharged a year later for disobeying a commanding officer.
READ ALSO: Cyprian Ndlovu bio: age, girlfriend, Boity, channel O, best pictures, profile
Wrestling career
After serving in the military for a year, he decided to take wrestling as a career profession. In 2000, when he was 20 years, he began his training that lasted for a year up to 2001. He used to wrestle in local training promotions in St. Louis, where his father and uncle, who were past wrestlers, had good working relations. Besides wrestling, he also gained experience as a referee. This gave him an upper hand in his pursuit of big games.
In the same year, he signed a deal with the World Wrestling Federation (WWF). He wrestled with well-known stars such as the Prototype and Rico Constantino.
In 2002, after his WWF official appearance, he fought Hardcore Holly in his first televised match, but he lost. He also suffered a shoulder injury that kept him off the ring for a few months.
Once he healed utterly, he engaged legendary wrestlers like Shawn Michaels, who he beat successfully.
In July 2004, he successfully defeated Chris Benoit, earning him the World Heavyweight Championship for the first time. He later lost it to Triple H, having defended the title successfully a few times.
In 2011, he won another Championship for the second time after successfully defeating Christian.
In 2017, he won the Royal Rumble for the second time, having won the first time in 2009. In April 2017, he successfully defeated Bray Wyatt, winning the WWE Championship the ninth time.
Acting career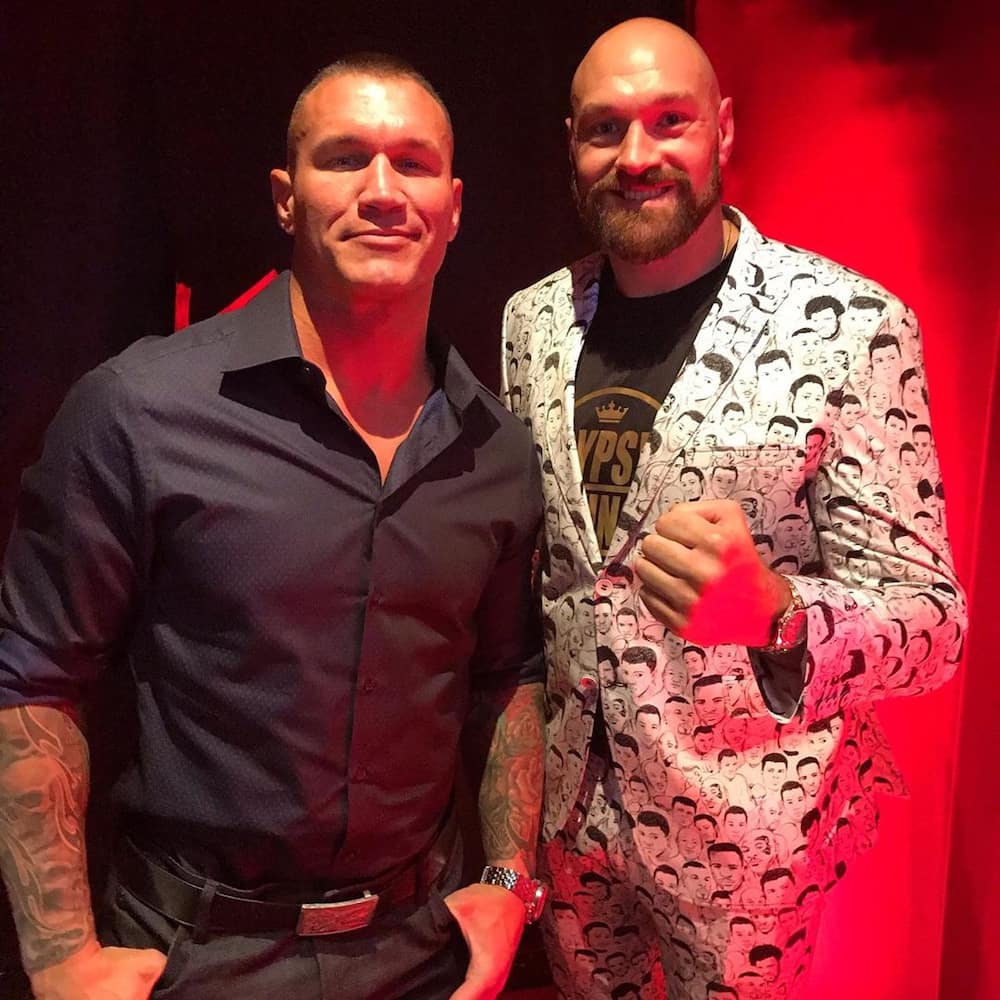 Besides wrestling, he is also into acting where he has appeared in several films and TV shows as well.
Randy Orton movies
In 2013, he featured in the American action film titled, '12 Rounds 2: Reloaded', where he starred in the lead role.
In 2015, he appeared in the film 'The Condemned 2'.
In 2016, he made an appearance in the American TV drama 'Shooter.'
READ ALSO: Michiel Be Roux bio: age, family, education, Capitec Bank, house, net worth, profile
Randy Orton family
Randy Orton father is Bob Orton Jr., a professional wrestler, and his mother is called Elaine. He has two siblings: Rebecca and Nate, who later grew up to become a standup comedian.
Randy Orton wife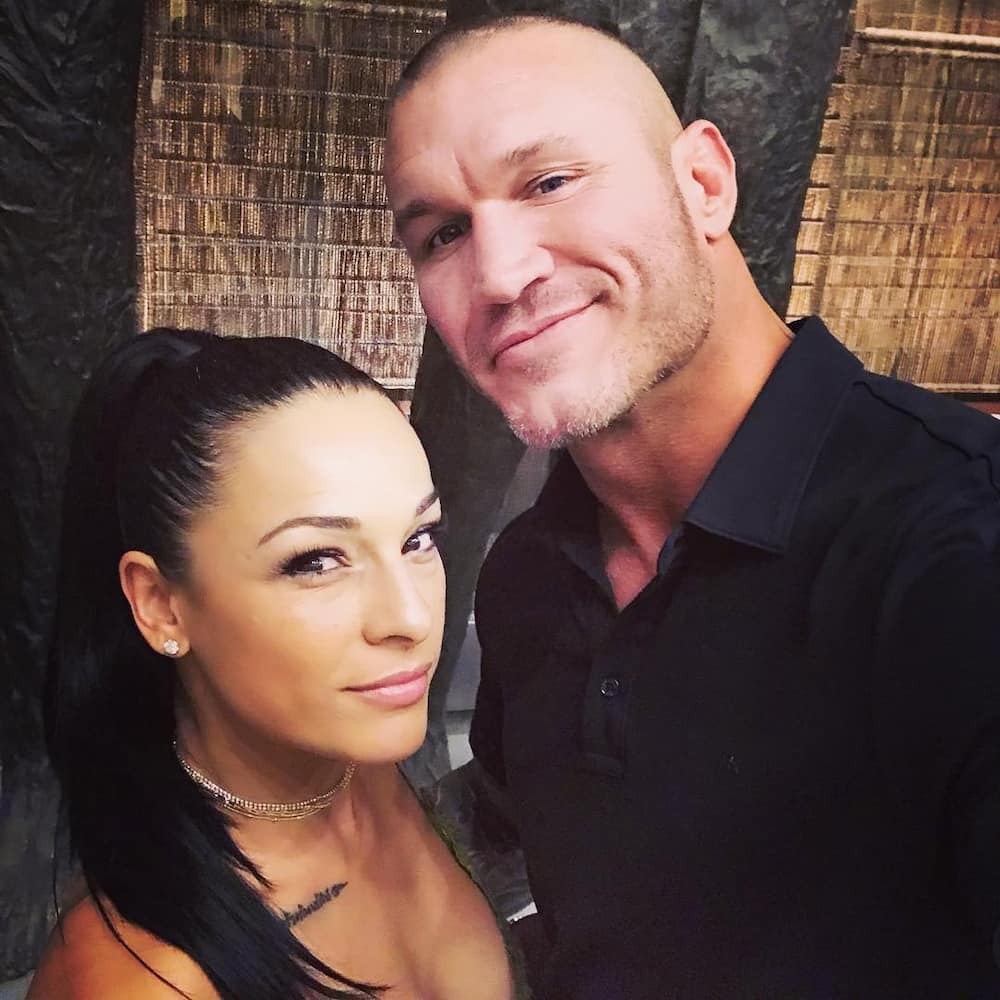 He married his first wife, Samantha Speno, in 2007. Together, they had a daughter named Alanna Marie who was born in 2008. However, their union did not work as they divorced in 2013.
Two years later, Randy married Kimberley Kessler. In November 2016, the couple was blessed with a baby girl named Brooklyn Rose.
So, Randy Orton Kids are Brooklyn Rose Orton and Alanna Marie Orton.
Body measurements
Weight : 110 kg/243 lbs
Chest: 46 Inches
Waist: 34 Inches
Biceps: 16 Inches
Randy Orton height: 1.96 m
Randy Orton RKO finishing maneuver has made him stand out from other wrestlers and has given him an upper hand in all the matches against his opponents.
Randy Orton song
His theme song is called the 'Voices.' The entrance theme features Rev Theory.
Randy Orton age
He was born on April 1st, 1980. He is 40 years.
Randy Orton net worth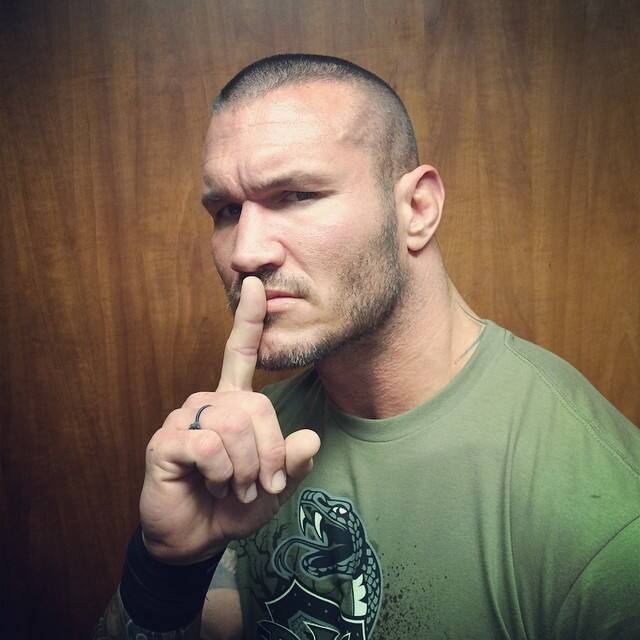 How much is Randy Orton worth? He is worth roughly 11 million dollars.
Randy Orton tattoos
He talks about a specific tattoo he has on his arms, a bible verse taken from 1 Peter 5:8 that reads: "Be sober, be vigilant; because your adversary the devil, as a roaring lion, walketh about, seeking whom he may devour."
READ ALSO: Andile Ncube bio: age, baby, wife, parents, SABC drama, songs, profile
Who is the highest-paid wrestler in the WWE?
Brock Lesnar is the highest-paid member of WWE's active roster, according to Forbes' David Bixenspan. Lesnar received $10 million, doubling the earnings of the next-closest star, Roman Reigns.
Is Randy Orton nice?
Maybe it should come as no surprise that he is not a nice person in real life. He has always played the role of a heel better than a face, so we should probably expect it to be inherent in him by now. First of all, he is known to be quite obnoxious to fans.
Is Randy Orton hurt?
WWE officials confirmed that he was indeed injured and would be forced to undergo a medical evaluation to compete further in the organization.
FAQs
Below are the frequently asked questions and their answers.
Was Randy Orton in the military?
He joined the United States Marine Corps. However, he received a Bad Conduct Discharge (BCD) in 1999 after twice going AWOL and for disobeying a direct order from a commanding officer. After his brief military tenure, he opted for a career in professional wrestling.
Are John Cena and Randy Orton friends?
A quick Google search would give you multiple off-air images of the two having fun together, so yes, it is safe to say that they are the closest friends when they are not performing in front of cameras.
Why is Randy Orton called Viper?
Before No Mercy, Cena suffered a legit injury during a match on Raw, after which he attacked Cena with an RKO. After this, he adopted the nickname "The Viper." he then threw him outside the ring and gave him an RKO on the broadcast table.
READ ALSO: Asavela Mngqithi bio: age, career, Isibaya, best pictures, car, profile
The above article has everything you would like to know about your favorite wrestler Randy Orton. It is evident that his success did not come on a silver platter; he worked for it! He has not retired yet, so we expect more from him soon.
READ ALSO:
10 interesting facts about Calvin Christopher and his wife Kgomotso Christopher
Bob van Dijk bio: age, family, education, Naspers, profile, net worth, contacts
Gugu Khathi bio: age, Dj Tira, fight, business, Mafikizolo, best pictures, profile
Kenneth Nkosi bio: age, assault charges, TV shows, movies, nominations, awards, profile
Source: Briefly News