Kurt Angle bio: age, measurements, children, wife, Olympic medal, net worth, profile
Kurt Angle is a former professional wrestler best known for his record-breaking career. Most fans recognize him as an award-winning actor outside the World Wrestling Entertainment (WWE). Mr Angle is still an inspirational figure even after retirement from his longtime world of live entertainment, wrestling.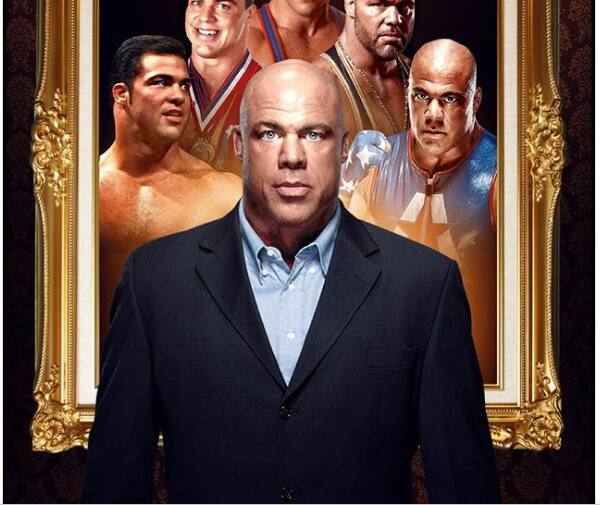 How old is Kurt Angle? There is so much to know about the celebrity's private life away from his luminous publicity. Details about his profile, age, measurements, family, and net worth remain under the shadows of his outspoken accomplishments. Kurt Angle's bio comprises an interesting story that will leave anyone admiring his life.
Kurt Angle profile summary
Real name: Kurt Steven Angle
Date of birth: December 9th, 1968
Place of birth: Mt. Lebanon Township, Pennsylvania, United States
Kurt Angle age: 51 years
Nationality: American
Instagram: @therealkurtangle
Twitter: @RealKurtAngle
Facebook: @realkurtangle
Kurt Angle height: 1.83 m
Steve Angle weight: 100 kg
Relationship status: Married
Kurt Angle wife: Giovanna Yannotti (married in 2012)
Occupation: American actor, ex-professional wrestler, and amateur wrestler
Famous for: Wrestling career and winning the Olympic Gold Medal in 1998
READ ALSO: Adam Copeland bio - Who is Edge from WWE?
Kurt Angle biography
Steven is a son to Jackie and David Angle. He is the youngest of his four brothers (one of them, Eric, is also a wrestler) and sister Le' Anne, who passed away in 2003. Kurt Angle's father, David, was a crane operator who died in a construction accident when the ex-wrestler was only 16 years old. Kurt Angle's mother, Jackie, passed away in 2015 after a long fight with cancer. What ethnicity is Kurt Angle? Steven is an American of white ethnicity.
Education
The wrestler went to Mt. Lebanon High School where he was an All-State linebacker and won several awards for school activities, particularly wrestling and football. He then joined the Clarion University of Pennsylvania where he finished his education degree in 1993.
Career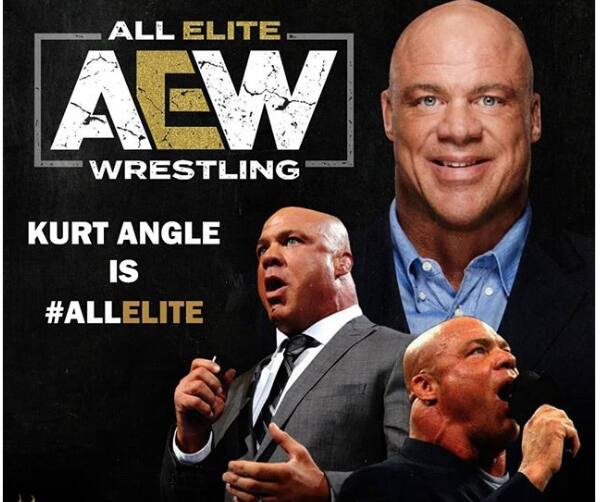 There is no denying that Kurt was a talented wrestler back in his active years. He discovered his talent as an amateur wrestler at a relatively young age of 7 years. It is after registering several winnings that he embarked his training under Dave Schultz at the Pennsylvanian Foxcatcher Club, in readiness for the 1996 summer Olympics in Atlanta. Kurt's win surprised many considering that he was not so famous at the time, and he had suffered a severe neck injury while participating in the Olympics trials.
Kurt was reluctant to take his wrestling career to the next level because he had a strong distaste for it at the time and considered professional wrestling to be beneath him. Many of his fans did not understand why he had decided to turn down a lucrative deal offered by the World Wrestling Federation. The wrestler later made up his mind and started performing in front of live audiences. Medal by The Patriots eventually became Kurt Angle theme song following its frequent use in his appearances.
His talent qualified him to appear on TV in the popular Survivor Series. Winning against the Rock saw Kurt breaking the record as the first wrestler to have won the world championship as well as the Olympics. His decades of victories eventually saw him joining the WWE Hall of Fame in 2017. Kurt Angle Olympics record remains unbroken for most parts.
Why did Kurt Angle leave WWE? In 2006, the renowned wrestler left WWE due to his neck injuries and addictions to painkillers. In 2019, he left WWE as a wrestler for the second time, but this time he officially retired.
Kurt Angle movies
He played roles in the following films:
2015: The Last Witch Hunter as Bodyguard
2014: Not Cool as Security Guard
2014: Sharknado 2: The Second One as Fire Chief
2013: Pain & Gain as Benjamin Rowe
2013: Horse Cops as Eli Paste
2013: Pro Wrestlers vs Zombies as Himself
2012: Beyond the Mat Coach as Kamen
2012: Death from Above as Thule
2012: Drummer for the Mob as FBI Agent
2012: Olympic Trials With Kurt Angle as Himself
2011: Dylan Dog: Dead of Night as Wolfgang
2011: River of Darkness as Sheriff Will Logan
2011: Waking Up as Crush Carlisle
2011: Warrior as Koba
2009: End Game as Brad Mayfield
2009: Chains as Deputy
Television
His TV roles, mostly as himself, include:
1997: Fox 53 Ten O'Clock News
2001: The Weakest Link
2007: Inside MMA
2008: Pros vs. Joes
2009: Criss Angel Mindfreak
2011: Extreme Makeover: Home Edition
2013: Baal Veer
2016: Duck Dynasty
2018: OK K.O.! Let's Be Heroes as Chip Damage - voice
Awards and achievements
The star registered several awards through his prolific career as a wrestler. Kurt Angle gold medal ranks top being a reward for winning his wrestling debut.
2002: WWE Championship
2001: WWЕ Hardcore Championship
2001: WWE United States Championship
2000: WWE Intercontinental Championship
2000: WWE European Championship
2000: King of the Ring Winner
1996: Olympic Gold Medal
1995: Gold Medal at the FILA Wrestling World Championships in Atlanta, Georgia
Kurt Angle family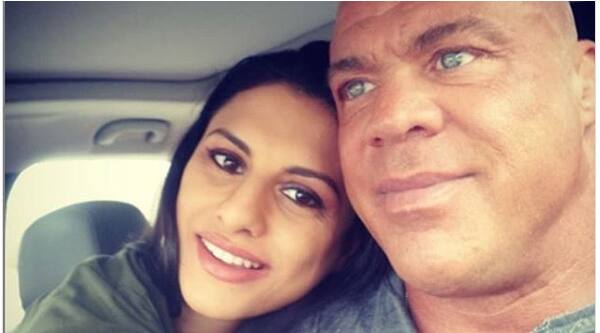 The celebrity married his first wife, Karen Jarrett Smedley (professional wrestling valet), in 1998. The two had two children together before divorcing. Kurt's oldest daughter is a model and actress Kyra (born in 2002). He later married his second wife Giovanna Yannotti (actress) in 2012. The two have three children together. Kurt Angle children are now six, including Kurt Angle son, Joseph, who is adopted from Bulgaria. The other children are Kody (2006), Nikoletta Sky (2016), Sophia Laine (2012), and Giuliana Marie (2011).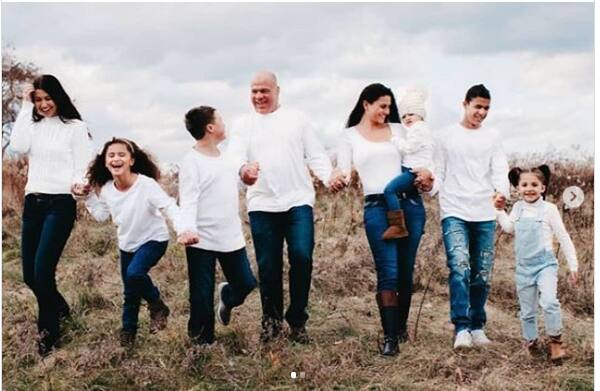 Is Jason Jordan really Kurt Angle son? No. Jason Jordan is a professional wrestler who came to be the wrestler's on-screen son when it was revealed that the wrestler had sired a child with a lady he had dated at college. Therefore, their relationship is only in kayfabe.
Kurt Angle net worth 2020
How much is Kurt Angle worth? The wrestler built a stable career ahead of his retirement on April 7th, 2019. The latest stats reveal that Kurt accumulated much of his wealth from his stable career as a wrestler. A fair percentage of his revenue also streamed from well-paying contracts with WWE and WWF. His ongoing role as a manager of Raw guarantees him a steady inflow of cash. Kurt's net worth is now approximately $25 million.
READ ALSO: Beth Phoenix bio: kids, husband, age, photos
Kurt Angle is one of the most famed American wrestlers who also share a good reputation in the film industry as well as television. His rare combination of talents not only enabled him to cross unexplored bridges but also earned him a great fortune.
READ ALSO:
John Cena bio: girlfriend, ex-wife, net worth, age, height
Ric Flair bio: nicknames, children, net worth, age
Brie Bella bio: age, husband, twin sister, net worth
Source: Briefly.co.za