The third season of Imbewu kicked off on a high note, and if you were keen enough, you must have noticed that the show dropped off the seed from its title. This was after the identity of Ngcolosi's children was revealed; hence, the show has taken a new course. Imbewu teasers for May 2020 bring out the highlights of the soapie's new plot.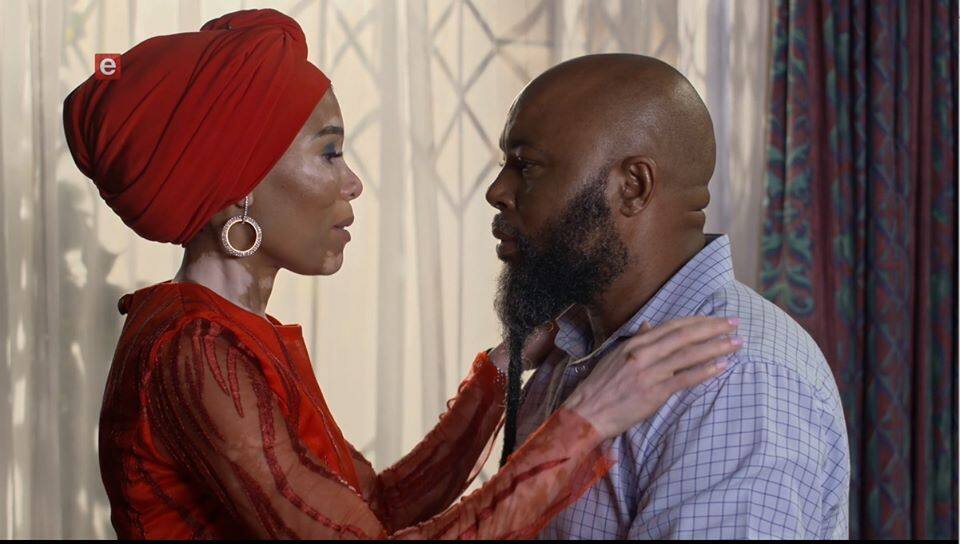 The second season of Imbewu ended in an intense moment that left most of the soap opera's fans in shock about how the drama unfolded. The third season has come out with a more twisted storyline that has depicted how complicated the rival families have become. Find out what will happen to MaZulu and Phakade in these teasers.
Imbewu teasers for May 2020
These are the snippets of how drama is going to unfold in the oncoming Imbewu episodes that will air in May 2020:
Episode 535 – Friday, 1st of May, 2020
Thokozile finds out that Ngcolosi has also gifted Nkululeko a precious watch for his birthday, and she manipulates him to ensure that she has full control over him. Shria arranges for a meeting with Zola although Zithulele shows up unexpectedly.
Phakade is sceptical about showing up for dinner; he does not want his family members to find out that he has issues with kaMadonsela.
Episode 536 – Monday, 4th of May, 2020
The birthday dinner begins, and it looks like more drama might unfold. Will it revolve around Phakade or MaZulu? Thokozile gets so carried away by the moment, which worries Ngcolosi. Shria finds out what Zithulele and Nokuzola have been up to and this angers her.
Nkululeko cautions his mother to stay away from Ngcolosi, and Thokozile hooks up with kaMadonsela.
Episode 537 – Tuesday, 5th of May, 2020
An argument ensues between Ngcolosi and MaZulu regarding Thokozile, and MaNdlovu warns Ngcolosi about picking Thokozile's side.
Shria's mood changes after she meets with Devan; she seems to be more energised to tackle the court case. Meanwhile, Khanyo questions Phakade about how he treats kaMadonsela.
Episode 538 – Wednesday, 6th of May, 2020
Ngcolosi declines to support Futhi; hence, Futhi quits working for Maluju. Thokozile gets a love portion from Inyanga; therefore, it marks the onset of a dark storm over the Bhengu family.
KaMadonsela opens up to Phakade that she is convinced that he does love her the way he used to, and MaZulu informs Phakade that he is fearful about losing Ngcolosi.
Episode 539 – Thursday, 7th of May, 2020
Shria focuses her resources on bringing down Shongololo oils, and Nokuzola and Zithulele engage in a kiss. Futhi is allowed to participate in the mentorship programme.
Thokozile makes plans for meeting up with Ngcolosi, where she spikes his drink using the love potion. Later, Nirupa spots them together and informs MaZulu. How will MaZulu react to this?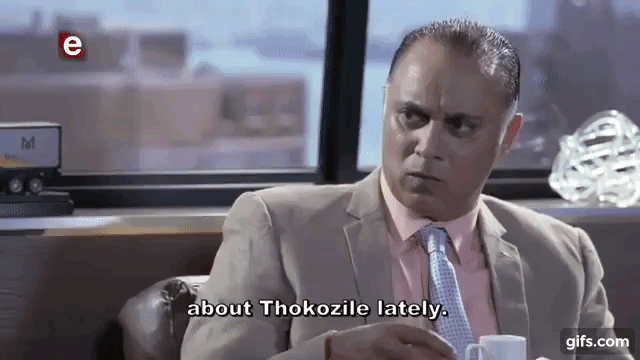 Episode 540 – Friday, 8th of May, 2020
The plans that Shria has been implementing seem to bear fruits and Futhi's family plan a party for her, although, it looks like Phakade and kaMadonsela do not see eye to eye.
Thokozile manages to convince Ngcolosi to drink the love potion. Should MaZulu rely on Phakade in her complicated situation?
Episode 541 – Monday, 11th of May, 2020
Futhi sets out on her journey to the United States, and her family is overwhelmed with emotions as they see her off. MaNdlovu reminds Phakade about appreciating the support that his family has been offering.
Zithulele's key witness withdraws himself from the case; hence, he feels threatened that he could lose the court case. Phakade and MaZulu doze off in each other's arms. Will someone see them in this compromising situation?
Episode 542 – Tuesday, 12th of May, 2020
Phunyuka storms into Thokozile trying to do her dirty deeds. How will he react? Meanwhile, MaNdlovu convinces Phunyuka to take her side in the feud against Thokozile.
Ngcolosi asks Nkululeko to work hand in hand with Shria in the lawsuit although Shria declines. At the same time, Nkululeko is tormented by the compromising situation that he saw Phakade and MaZulu in.
Episode 543 – Wednesday, 13th of May, 2020
Phunyuka gets creative and lands her hands on the love potion cream when Thokozile falls asleep, and MaNdlovu performs a ritual to free Ngcolosi from Thokozile's spell.
Zethu opens up to Nkululeko about the meeting between Devan and Shria. However, Shria opens up to Nirupa about her frustrations, and Phakade and MaZulu do not seem to have an idea that someone saw them together.
Episode 544 – Thursday, 14th of May, 2020
Nirupa asks Pranav to defend Ngcolosi and Shria, and Nokuzola finds out about Shria's tactics; hence, she resolves to represent Zithulele in the case.
After the ritual, Ngcolosi feels different, and Nirupa convinces MaZulu to prepare for a meeting with an insurance broker.
Episode 545 – Friday, 15th of May, 2020
Nokuzola advises Zithulele to take advantage of the drift between Nkululeko and Shria for his good in the case. On the other hand, Thokozile discovers that Ngcolosi is no longer interested in her; hence, she accuses MaNdlovu of planning for someone to break into her house.
Nkululeko informs Zethu that he has some sensitive information and MaZulu receives information regarding an insurance broker. Will she tell Ngcolosi about this meeting?
Episode 546 – Monday, 18th of May, 2020
The plans that MaZulu had made regarding signing up the insurance policy for Ngcolosi are halted; hence, she informs Nirupa that she does not think he will sign the documents.
Shria alleges that Nkululeko is planning on sabotaging the case.
Episode 547 – Tuesday, 19th of May, 2020
Thokozile informs Nkululeko that he knows some sensitive information regarding MaZulu, and Ngcolosi commends Zithulele about his plans to sell his business.
Shria finds out that Pranav will not help her get Zithulele to court; hence, she is pissed off. MaNdlovu offers to help MaZulu out of her situation although she refuses to admit that she has a problem.
Episode 548 – Wednesday, 20th of May, 2020
KaMadonsela reminds Phakade that this could be his last opportunity to clear the air, and Shria turns to Jason for advice on whether or not to proceed with the case. Will she let go of the lawsuit after getting this far? Khayo is forced to go back to Ndamases although it is against her wish.
Zethu prompts Nkululeko to take action regarding the sensitive information that she has, and MaZulu unexpectedly shows up to see Phakade. MaZulu is fearful of the step that Nkululeko can take.
Episode 549 – Thursday, 21st of May, 2020
Shria informs Pranav and Ngcolosi that Zithulele swindled them and she requests that the case should be taken back to court. In the meantime, KaMadonsela tells Phakade that she is not for the idea of Khanyo returning to Ndamases.
MaZulu goes ahead to forge Ngcolosi's signature on the life insurance documents, and Nkululeko tells MaZulu not to fall into temptations again.
Episode 550 – Friday, 22nd of May, 2020
Ngcolosi opens up to Nkululeko about how angry he is about being lied to. On the other hand, MaZulu submits the forged documents to the insurance company. Later, she makes a deal with Phakade to stay away from one another. Nkululeko finds out that Thokozile is behind bars.
Zithulele goes through Maharaj's documents and comes across a picture of Uwe Jansen. However, Nokuzola is sceptical about Jason's presence as he is a threat to her job.
Episode 551 – Monday, 25th of May, 2020
Zethu and Nkululeko find out that Thokozile's finances are not in shape, and Zithulele goes the extra mile to threaten his father concerning Uwe Jansen.
Nokuzola plots on ways of tracking down Uwe Jansen; she intends to use him against Maluju, Zithulele, and Shria. MaZulu feels anxious when the life insurance documents are sent to Ngcolosi for him to review. How will he react when he sees the documents?
Episode 552 – Tuesday, 26th of May, 2020
Phakade and kaMadonsela back Khanyo up regarding the divorce, and Nkululeko finds out that his mother is being thrown out of her house.
Nkululeko informs Zethu about the kiss that he witnessed between MaZulu and Phakade, and Pranav insists that Shria should drop the court case. Zithulele and Ngcolosi crash paths again.
Episode 553 – Wednesday, 27th of May, 2020
Thokozile moves in with Nkululeko, and Ngcolosi informs Nkululeko that he can consider making other plans for his mother. Nkululeko is indecisive about everything that is going on.
Pranav gets a weird dream about Uwe Jansen, and Zithulele is on the verge of discovering the secret regarding his father and Uwe Jansen. Will Zethu inform Thokozile about what has been going on between Phakade and MaZulu?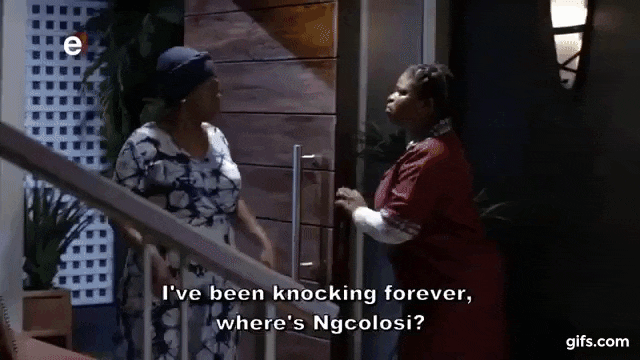 Episode 554 - Thursday, 28th of May, 2020
Ngcolosi realises that Zithulele is equally sailing in the same boat, and Mira declares that she is taking a break from her duties and is going to India. Thokozile realises that her presence is becoming a nuisance to Nkukuleko and Zethu.
MaNdlovu confronts MaZulu about her actions, and MaZulu blames kaMadonsela for what she has been up to. Meanwhile, Pranav informs Ngcolosi about his plan to betray his family regarding the issue of Uwe.
READ ALSO: 7de Laan Teasers: May 2020
Episode 555 - Friday, 29th of May, 2020
Thokozile enjoys the new life in the hotel that Ngcolosi is paying for. She gets too carried away by the hype that she does something naughty. How will her actions affect her stay? Pranav and Ngcolosi attempt to bribe Jason to let go of the case, although their plan does not bear fruits. Nkululeko is afraid that Zethu could have opened up about the incident where he saw Phakade and MaZulu kissing.
Mira informs Shria about the motive of her travelling to India, and Thokozile hurls insults at MaNdlovu, claiming that she is interfering with matters between her and Ngcolosi.
MaZulu
MaZulu seems to have a train of problems. She gets cozy with Phakade, and they end up exchanging a kiss without knowing that someone is seeing them. Later, Pranav convinces her to forge Ngcolosi's signature on the life insurance document. How is she going to get herself out of this hot mess?
Thokozile
Thokozile seems to be up to no good as she uses a love potion on Ngcolosi and manipulates him. Her presence shakes the relationship between MaZulu and Ngcolosi. She ends up in more trouble when she is arrested and is forced to stay in a hotel room.
Imbewu teasers for May 2020 must have left you in suspense, especially regarding MaZulu's case. The only way to find out what will happen in the oncoming episodes is by tuning in to eTV every weekday at 21:30 or on eExtra at 22:15 from Mondays to Fridays. In case you miss out, you can always watch the repeated episodes every weekday at 12:30 on eTV.
READ ALSO:
Arendsvlei Teasers: May 2020
The Queen Teasers: May 2020
The Queen Teasers: May 2020
Getroud met Rugby Teasers: May 2020
Source: Briefly News