- Meet Dr Faith Nyamakwere, who landed her PhD in Animal Sciences in the SU Faculty of AgriScience
- Dr Nyamakwere focussed her study on how small-scale farmers can start their own artisan cheesemaking businesses
- She discovered that farmers with a couple of cows and the necessary space could start their own cheeseries with just R24 000
PAY ATTENTION: Click "See First" under the "Following" tab to see Briefly.co.za News on your News Feed!
Dr Faith Nyamakwere was awarded her doctorate degree at the University of Stellenbosch (SU) after she found a way for small-scale farmers to start their own cheese-making businesses.
Dr Nyamakwere, of the Department of Animal Sciences at Stellenbosch University, focusses her research on how upcoming farmers can make their own artisan cheese, and she found they needed only R24 000 along with a few cows and some space.
Briefly.co.za learned she came up with a cheese-making process for Pecorino-style and ricotta cheeses.
Dr Nyamakwere then implemented her model, which includes aspects such as the use of simple tools, breed choice, hygiene practices, on four farms in rural Eastern Cape.
Nyamakwere also managed to establish how to set up important ageing chambers for maturation purposes without breaking the bank.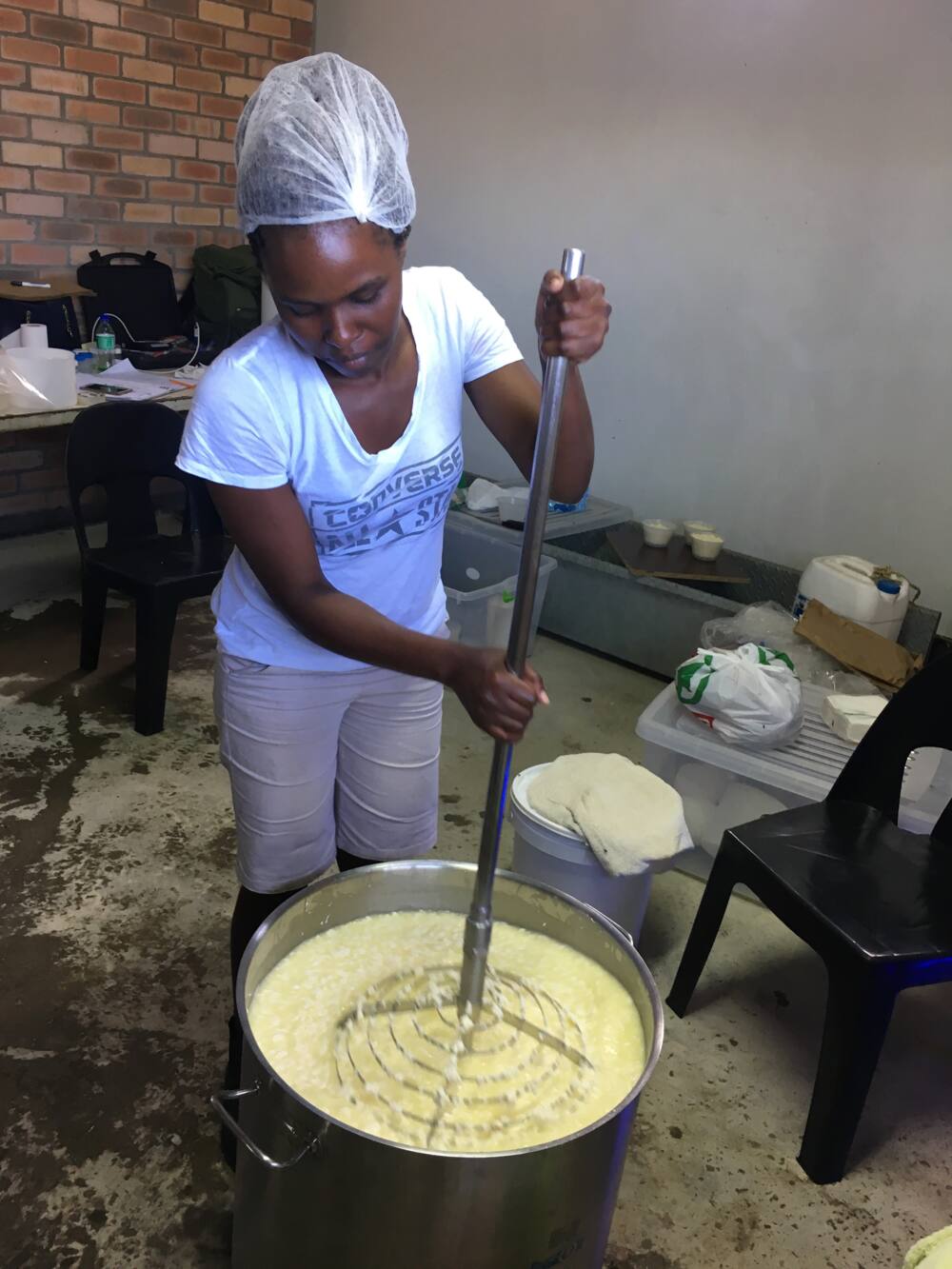 READ ALSO: Man shows off 'best meal ever', Mzansi reacts: "My latest addiction"
Dr Nyamakwere's project was a first in South Africa and her research was conducted with the aid of the Research Council (ARC) in the Eastern Cape.
According to a statement by the SU, the project had been conducted in collaborations with the university's Department of Food Science and the Italian cheese company Formaggi della Famiglia Busti, Acciaiolo.
Dr Nyamakwere now hopes to use the project to help small-scale farmers to market their products. However, her model is not limited to small-scale farmers.
The doctorate recipient believes people who want to start a garagist-style cheesemaking business would benefit from her research.
Her supervisor, Dr Emiliano Raffrenato of the SU Department of Animal Sciences, said:
"The idea for her project came from the fact that in Europe there are still many small farms making traditional and artisanal cheeses with very simple tools. These products are part of the European culture and history. Farmers are able to sell their products to niche markets and receive medium to high earnings."
The artisan cheese-making industry in South Africa is very small compared to Europe but Dr Nyamakwere's project might help change that.
She said:
"Most of the cheeses we know in South Africa have European roots. Despite its nutritional value, especially for growing children, cheese is still a very acquired taste, in part because of its cost per kilogram. In recent years, however, it has been introduced into many more South African diets through fast-food products such as pizza."
Dr Nyamakwere added:
"The ideal would of course be to develop a local cheese that is tailored to local taste preferences, such as is being done in Japan."
Enjoyed reading our story? Download BRIEFLY's news app on Google Play now and stay up-to-date with major South African news!