Watching soap operas is slowly becoming the norm. If you feel like you are late for the party, you could catch up on shows like Mehek that are still on their first season. If you were wondering what the soap opera is about, you might want to go through Mehek teasers for May 2020 to ascertain whether the soapie matches your liking.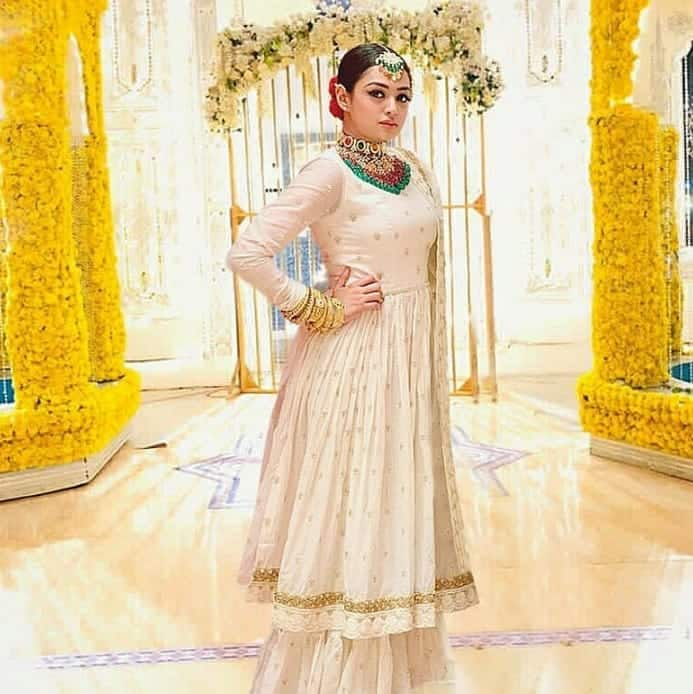 Love has never been easy, and that is the theme that Mehek brings out. It does not only revolve around two people who are head over heels about one another. It extends to those who are around them and how love impacts them. Find out the story of lovebirds who have to overcome the hurdles caused by their families and the people they wronged, to come out strong. Mehek teasers for May 2020 will convince you to be a fan of the show.
Mehek teasers for May 2020
These are some of the snippets of what you should expect in the oncoming episodes.
Episode 23 – Friday, 1st of May, 2020
Shaurya shows up on time to rescue Mehek from danger during the engagement party, and Ajay leads Mehek to a dingy club. Shaurya gives Dennis a job opportunity.
Episode 24 – Monday, 4th of May, 2020
Some unknown men try to harm Mehek in Shaurya's presence, and Shaurya does the unexpected. Leleti reprimands Karan for being egocentric to Norah.
Episode 25 – Tuesday, 5th of May, 2020
Mehek's henna ceremony takes place, and she seems excited about it. Dennis gives his best at work, and Shaurya is pleasantly impressed by his effort.
Episode 26 – Wednesday, 6th of May, 2020
Shaurya stops Mehek from doing something that would have impacted her future, and the relationship between Karan and Norah hits rock bottom, leaving them in awkward positions.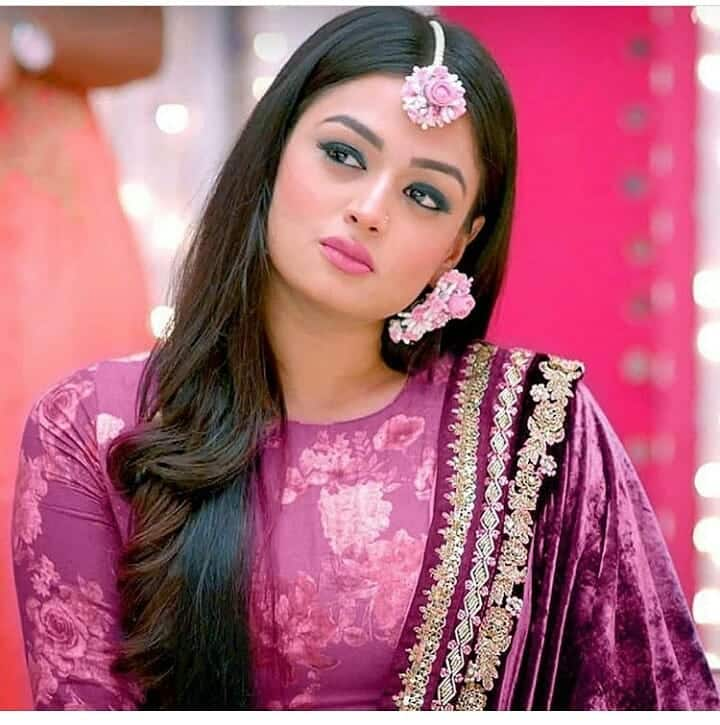 Episode 27 – Thursday, 7th of May, 2020
Shaurya asks Mehek to work in his restaurant and later learns that she works for KD. Sonal tries to comfort Norah with the hope of saving her relationship.
Episode 28 – Friday, 8th of May, 2020
Norah starts noticing the little things that Dennis is doing towards her as she tries to wrap her head around everything that is happening. Mehek opens up to Shaurya about being attracted to him! How will Shaurya feel about this news?
Episode 29 – Monday, 11th of May, 2020
Shaurya and Mehek seem to be on the same page about the feelings that they have for one another, and they look happy together. Meanwhile, Karan admits that he was wrong and asks for Norah's forgiveness. Will Norah let go of the frustrations and agree to patch things up?
Episode 30 – Tuesday, 12th of May, 2020
Dennis gets to a point where he is not sure about his career. Is he going to quit the new job that he just landed? Shaurya swallows his pride and decides to make amends with Svetlana after the incident where she humiliated his family.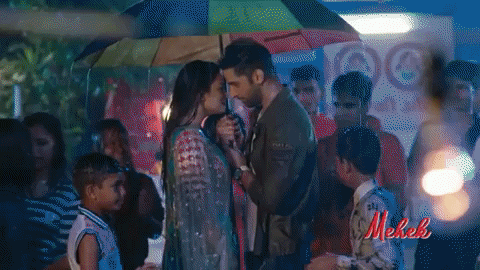 Episode 31 – Wednesday, 13th of May, 2020
Sanjana comes between Norah's and Karan's relationship when she tells Norah something sensitive. Will Norah believe her? Mehek insists on supporting her family instead of Shaurya, and Shaurya chooses Mehek and her family at the expense of his family. Is he making the right decision?
Episode 32 – Thursday, 14th of May, 2020
Svetlana tries to convince Shaurya's family to betray him, and Leleti is okay with giving the relationship between Norah and Karan another chance. However, she is unsure about how her husband will react to the issue.
Episode 33 – Friday, 15th of May, 2020
Svetlana goes to the prison to visit Sanjay, although the agenda of her visit is to plot a way of taking Shaurya down. However, there is a third party in their plan. Will they execute it?
Episode 34 – Monday, 18th of May, 2020
Sonal helps Norah unveil some of the facts regarding the Minnie saga. Mehek is unsure whether she is the best partner for Shaurya despite his effort to save the day.
Episode 35 – Tuesday, 19th of May, 2020
Dennis shows up at a time when Shaurya needs his help; will this gesture get him into Shaurya's good books? Mehek feels the need to fight for what she has going on with Shaurya. Is it too late?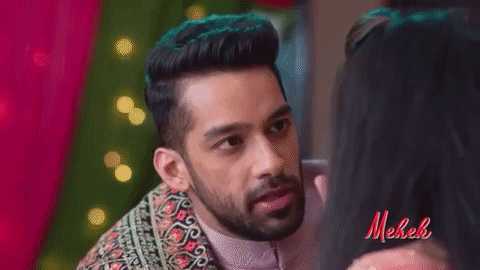 READ ALSO: Getroud met Rugby Teasers: May 2020
Episode 36 – Wednesday, 20th of May, 2020
Sonal's effort prove to be fruition when Karan and Norah let go of their differences and agree to work things out. The spark of the relationship between Shaurya and Mehek seems to be glowing as they decide on starting their wedding preparations. Svetlana is reluctant to execute her plan to destroy Shaurya.
Episode 37– Thursday, 21st of May, 2020
Norah refuses to change her mind about leaving India for Africa, and her father burns with rage when he sees her with Karan. Shaurya does something that makes him the hero of the day, and an unexpected guest shows up at the celebration. Will the guest change the mood in the room?
Episode 38 – Friday, 22nd of May, 2020
Leleti attempts to bring the situation under control, and Eddie questions Norah about the time that she has bee spending with Karan. Shaurya is fully prepared on how he will tackle Sanjay, to ensure that nothing interferes with the plans that he had made.
Episode 39 – Monday, 25th of May, 2020
Svetlana and Sanjay do not seem to have halted their plan to interfere with the wedding. Sanjana comes across photos of Karan and Norah in compromising situations. How will Norah control the situation?
Episode 40 – Tuesday, 26th of May, 2020
Eddie burns with rage when one of his clients shows him the compromising photos of Norah and Karan. The plans that Shaurya and Mehek had made regarding their wedding are not thwarted, and they make it to their big day. They have no idea that Sanjay is angry at everything that is happening and could be planning something big.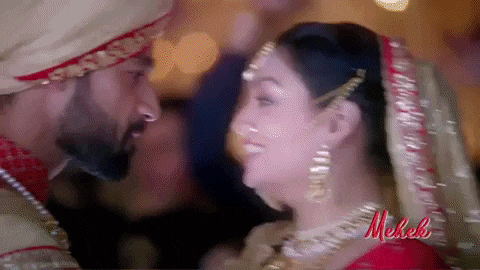 Episode 41 – Wednesday, 27th of May, 2020
Norah discovers that Eddie tried to talk to Karan, and tension seems to reign in the Gabela family. Panic erupts when Shaurya fails to show up for his wedding, and later, Ravi comes across some information that could change the situation for the better or worse.
Episode 42 – Thursday, 28th of May, 2020
Karan chooses to leave Delhi, and this decision stresses Norah out. Shaurya finally reunites with Mehek although, what unfolds is not what has been expected. Mehek expresses her insecurities on whether Shaurya genuinely loves her. KD also does something that harms Mehek.
Episode 43 – Friday, 29th of May, 2020
Eddie attempts to calm Norah down and tries to fix the situation between her and Karan; is it too late to do that? Shaurya opens up about what has been going on regarding Sanjay and Svetlana, and how much he hates them. Mehek is prepared to fight for the love that she has for Shaurya, and this time, she plans to do it with her family's blessings.
READ ALSO: 7de Laan Teasers: May 2020
Mehek
Mehek confesses her love for Shaurya, who seems to be feeling the same way about her. Their love thrives so fast, and they even make plans for their wedding. However, Svetlana and Sanjay vow not to let the couple be together. Will their love overcome this misery?
Shaurya
Shaurya is so in love with Mehek that he chooses her and her family over his family. On the day of their wedding ceremony, he fails to show up on time and sparks a lot of doubts. Later, he opens up about his enmity with Sanjay and Svetlana. Will he end up with Mehek?
Mehek teasers for May 2020 highlight how intense the first season of the show has been. If you wish to find out more about the plan that Sanjay and Svetlana will execute, ensure to check out the show every weekday at 17h00 on Zee World.
READ ALSO:
Imbewu Teasers: May 2020
Arendsvlei Teasers: May 2020
The Queen Teasers: May 2020