Goldberg bio: age, real name, children, wife, return, vs Undertaker, net worth, profile
Sometimes, it is hard to wonder what a wrestler's life looks like. Goldberg is one of those top WWE fighters that have achieved so much in other fields. He started his career as a football player in NHL before moving over to the fighting arena. Despite his intense heat and fight, Goldberg is a family man and has maintained such for the past fifteen years.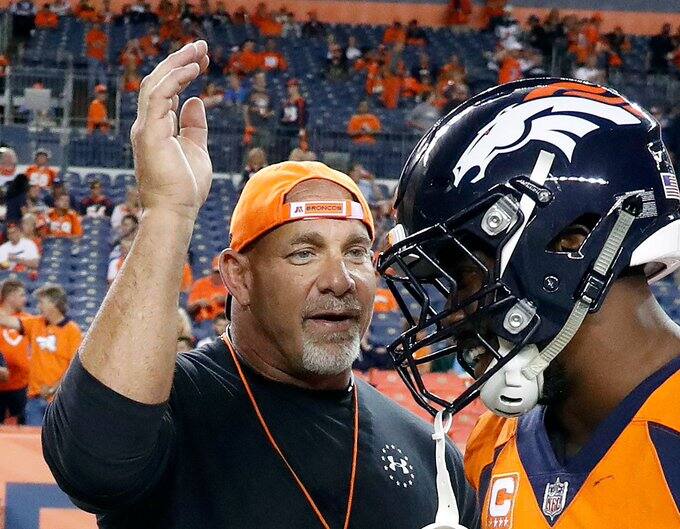 William Goldberg is a semi-retired professional wrestler and a former mixed martial arts commentator. He was once a Rugby player and actor. Bill, known as the best in-ring entertainer ever, is currently signed to the WWE. His greatness spreads across various wrestling organizations like WWE (formerly WWF) and the WCW. As an on-screen character, Goldberg cast in different movies and TV programs like Universal Soldier: The Return in 1999 and American Satan.
Goldberg profile summary
Name: Goldberg William Scott
Nickname: Bill
Profession: Professional Wrestler
Nationality: American
Place of birth: Tulsa, Oklahoma, United States of America
Date of birth: 27th of December, 1966
Age: 53 years old
Height: 1.9 m
Marital status: Married
Background information on William Scott
Bill was brought up in Tulsa, Oklahoma. There, he had his Jewish-right-of-passage (bar mitzvah) in Temple Israel. The wrestler also graduated from Tulsa Edison High School. He developed an interest in American football at an early age.
READ ALSO: Scoop Makhathini bio: age, real name, girlfriend, rant, broke, songs, profile
Unlike some wrestlers, he was never skinny as a child. This makes his fans wonder: why Goldberg is so strong? His strength seems natural as he had been a bouncer when he was sixteen years old.
His mom, Ethel, is a classical violinist, while Jed, his dad, a graduate of Harvard University, was a gynecologist and obstetrician. The couple separated before Jed later passed on in late 2006. Mrs Ethel breeds flowers and was honoured for her hybrid orchid which she named after her son. The wrestler's sibling, Michael, owns a music club in Colorado.
Bill Goldberg real name
He was born Goldberg William Scott on the 27th of December, 1966. So, how old is Goldberg the wrestler? Currently, the famous wrestler Goldberg age is 53 years.
Bill's career and return
After suffering an injury in the NFL, William Scott started as a powerlifter and mixed martial artist. The Sting spotted him and advised that he take his chances with professional wrestling. Goldberg chose to follow Sting's advice and began training in the WCW.
In 1997, he filled in as Bill Gold and showed up to perform for Saturday Night. The next WCW Golberg performance was in Nitro, and there, he achieved success. He was urged to fill in as a solitary wrestler.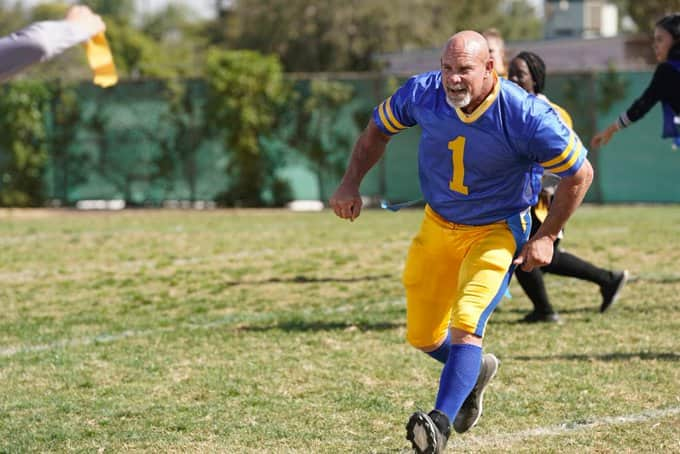 He gained popularity within a very short space of time, and the WCW began checking William Scott's consecutive triumphs on TV as he kept on moving up the charts. William Scott's debut pay-per-view at Starrcade saw him crush Steve McMichael. At a certain point in his wrestling career, "Who's next?" became his catchphrase because of his quickly growing series of wins.
READ ALSO: Masibusane Zongo age, measurements, family, current team, position, stats, salary, profile
He started his fight with the "New World Order" pioneer Hulk Hogan as they both competed for the World Heavyweight Championship (WCW). Bill won the fight to claim the title. He was also embroiled in a dispute with Page over the WCW title. During Halloween Havoc, Bill alike vanquished Page to keep the title. As stated by Goldberg, the match against Page was his favourite match in his career.
Did Goldberg ever lose?
Of course, he did lose after the 174 matches. WCW Goldberg record was impressive. It is believed that the wrestler had a 173–0 record between 1997 and 1998. Nevertheless, some thought the record was inflated. Throughout Goldberg wrestler career, he had a lot of disputes with prominent wrestlers like Kevin Nash, Bret Hart, as well as the New World Order wrestlers like Hall, Nash, and Hogan. He also had a feud with Lex Luger (WCW).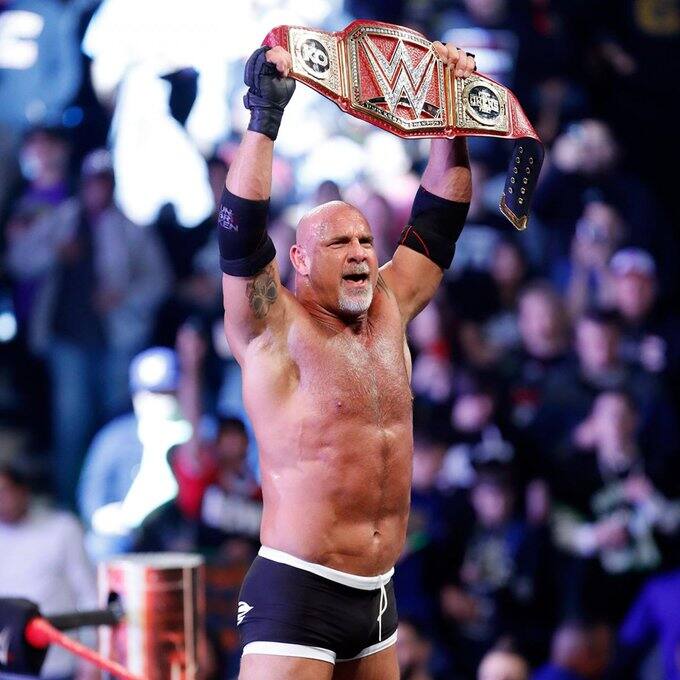 Fans were happy with Goldberg return to wrestling back in 2015 at the Citi Field, New York. Later he was found at the Legends of Wrestling show in Miami. The rivalry between Goldberg and Lesnar Brock kept creating a buzz online. Eventually, they were set up in a match at Survivor Series, and once again, Goldberg won.
The Goldberg entrance, which featured the Goldberg song, was observed in different scenes of RAW. In his last fight, wrestler Goldberg defeated Owens. He earned the Universal Championship crown and officially showed up to say his goodbyes on 'RAW Talk.' However, he made mention of his comeback.
Is Goldberg the best wrestler ever?
The answer to the question was evident after the 2019 fight against The Undertaker. Although the Goldberg vs Undertaker match was not adequately planned, in June of that year, the duo met in Saudi Arabia for the Super Showdown. Both men were above 50 at the time and so, expectations from fans were not high as it would have been if they were younger. Also, it is widely believed that Bill's age played a role in the loss.
In any case, the match that unfolded was a complete flop. The previous WCW legend slammed his head into the ring post early on. Fans did ridicule the match and dubbed it as one of the worst in recent history. Bill's wellbeing and intense (more than 100 degrees) heat did not improve the situation at all. However, he did insist that he cannot be blamed for the poor showing in Saudi Arabia.
In recent news, Goldberg WWE success has attracted another WWE veteran, Cain Velaquez. Velaquez is reportedly interested in a Bill Goldberg WWF (former name of WWE) match.
Goldberg's spouse and kids
From the 10th of April, 2005, till now, Bill Goldberg wife is Wanda Ferraton. Mrs Wanda works as a stunt double. The couple met while recording a film in which Bill featured. They, as of now, reside in California with their son Gage.
The professional wrestler is an advocate for animal rights. Also, he is a spokesman for the ASPCA (American Society for the Prevention of Cruelty to Animals).
How much is Bill Goldgerg worth?
Goldberg net worth is estimated at $14 Million. He has made this much from his career as a former professional American football player, wrestler, as well as an Actor.
Bill Goldberg cherishes collecting vehicles and is especially intrigued by vintage ones. He has about 25 vintage vehicles. This consists of a Mustang Boss Lawman 429, a 427 Shelby Cobra, and a convertible by Plymouth Hemi Cuda.
Goldberg should have retired, but his passion for titles will not allow him. This is good news for his fans who should start getting ready for his next big fight.
READ ALSO:
Jacques Nienaber bio, age, wife, education, Springboks, salary, army, profile
Motsoaledi Setumo age, pregnancy, boyfriend, siblings, parents, leaving the Queen, Generations, stunning pictures, Instagram
Patricia de Lille age, children, husband, siblings, books, office, party and contact details
Source: Briefly News