The River 3 Teasers (on 1Magic): May 2020
May 2020 The River 3 Teasers have intoxicating episodes. The Dlaminis and the Mokoenas are drunk with revenge. One of them will have to surrender and let the other have the diamonds in Cullinan but who will give in? Lindiwe and Emma are out to prove to each other how dangerous they can be when they need to protect their interests. Zolani will no longer overlook Lindiwe's actions. Is Dimpho in love, or is she desperate to have a man in her life?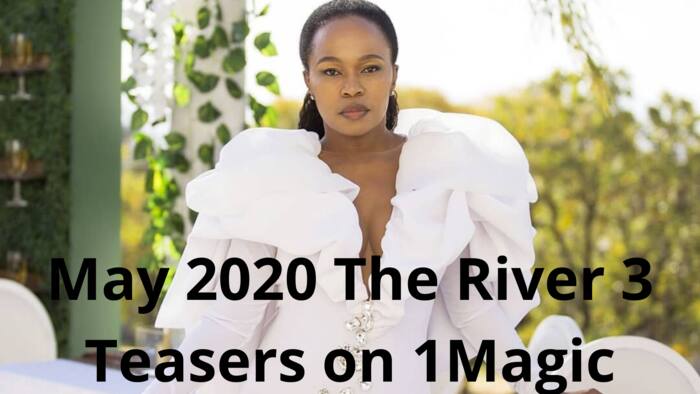 In May, the number of The River Season 3 episodes that will be aired will depend on the level of production. The outbreak of the COVID-19 pandemic has slowed down the filming significantly. Please tune in on 1Magic from Mondays to Fridays at 20:00.
What is interesting in The River Season 3 in May 2020?
You will be happy to watch these episodes when they air after reading those teasers.
Dimpho's secret is out
What secret did Kedibone find out about Dimpho?
1/5/2020: Friday (Episode 70)
There is more drama as Dikana continues to party. At last, Dimpho can enjoy the fruits of her gamble.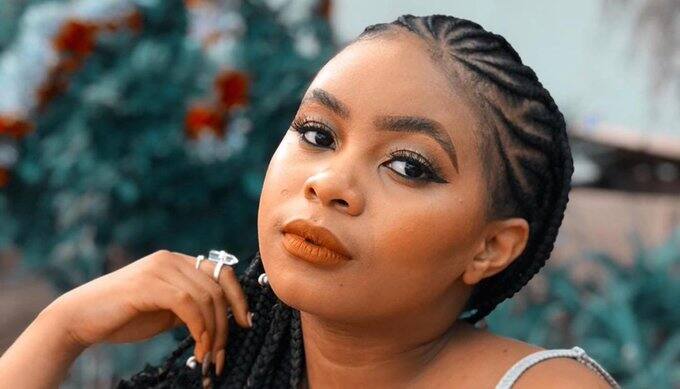 What has changed Emma's character?
Zolani is alarmed because she is no longer the Emma he knew.
4/5/2020: Monday (Episode 71)
Zolani is taken aback by Emma's sudden behavioral changes. Dimpho's secret is no longer safe because Kedibone has unveiled what she has been concealing.
5/5/2020: Tuesday (Episode 72)
Zolani is done tolerating the evil things that Lindiwe does shamelessly. What has Lindiwe done that is too painful for Zolani to overlook?
6/5/2020: Wednesday (Episode 73)
Emma gives Zolani an ultimatum. Dimpho's family hopes that their worries will not turn into reality because she is falling more in love with her secret lover.
The battle line has been drawn between Emma and Lindiwe
Emma and Lindiwe cannot see each other eye to eye.
7/5/2020: Thursday (Episode 74)
Lindiwe attacks Emma while knowing that she will win the battle. Is she underestimating her? Dimpho is enjoying the new independence, which has become a threat to the Mokoenas.
8/5/2020: Friday (Episode 75)
Tumi has witnessed something that has left her speechless. Between Emma and Lindiwe, one of them is the predator, while the other one is the prey. However, the predator may turn into the victim. Keep watching to find out who is smarter than the other.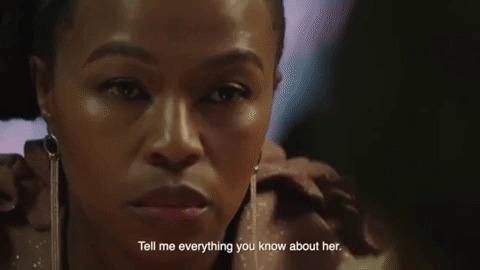 25/5/2020: Monday (Episode 76)
Lindiwe demands Zolani to be honest with Emma, hoping that the truth will tear them apart.
26/5/2020: Tuesday (Episode 77)
Emma conspires to turn Zolani and Lindiwe against each other. The Mokoenas are having a hard time because of the secrets that Dimpho is holding.
27/5/2020: Wednesday (Episode 78)
Dimpho counterattacks, thus weakening Kedibone and Cobra' plan. Zolani demands the impossible from Lindiwe.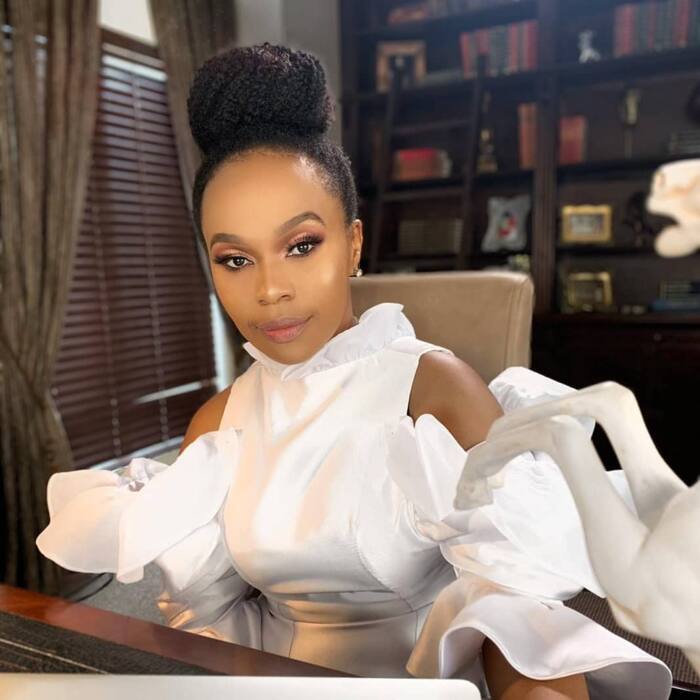 The enemy's strategy is bearing fruits
The Mokoena family members are distancing themselves from each other. The same problem is in the Dikana family.
28/5/2020: Thursday (Episode 79)
The Mokoenas and the Dikanas try to seal the loopholes that outsiders are using to weaken their family ties and control their households.
29/5/2020: Friday (Episode 80)
Dimpho discovers the bitter truth when she tries to get close to the love of her life. Lindiwe proves that she is powerful when it comes to keeping people under her control.
What are Emma and Dimpho going through?
Emma is determined to bring down Lindiwe by all means. Lindiwe spits venom when provoked, but Emma wants to prove that if Lindiwe is made of fire, she is made of water and ice.
Dimpho's family does not approve of her love life because she keeps him a secret. Is this man trustworthy or not?
May 2020 The River 3 Teasers will make you smile. You must tune in because if you fail, you will be left behind. The oppressed are tired of bending low to their oppressors, and they are ready to fight for their freedom even if it means shedding blood.
READ ALSO:
Imbewu Teasers: May 2020
Mehek Teasers: May 2020
Twist of Fate Teasers: May 2020
Source: Briefly.co.za